How to Grow Your Own Hydroponic Hops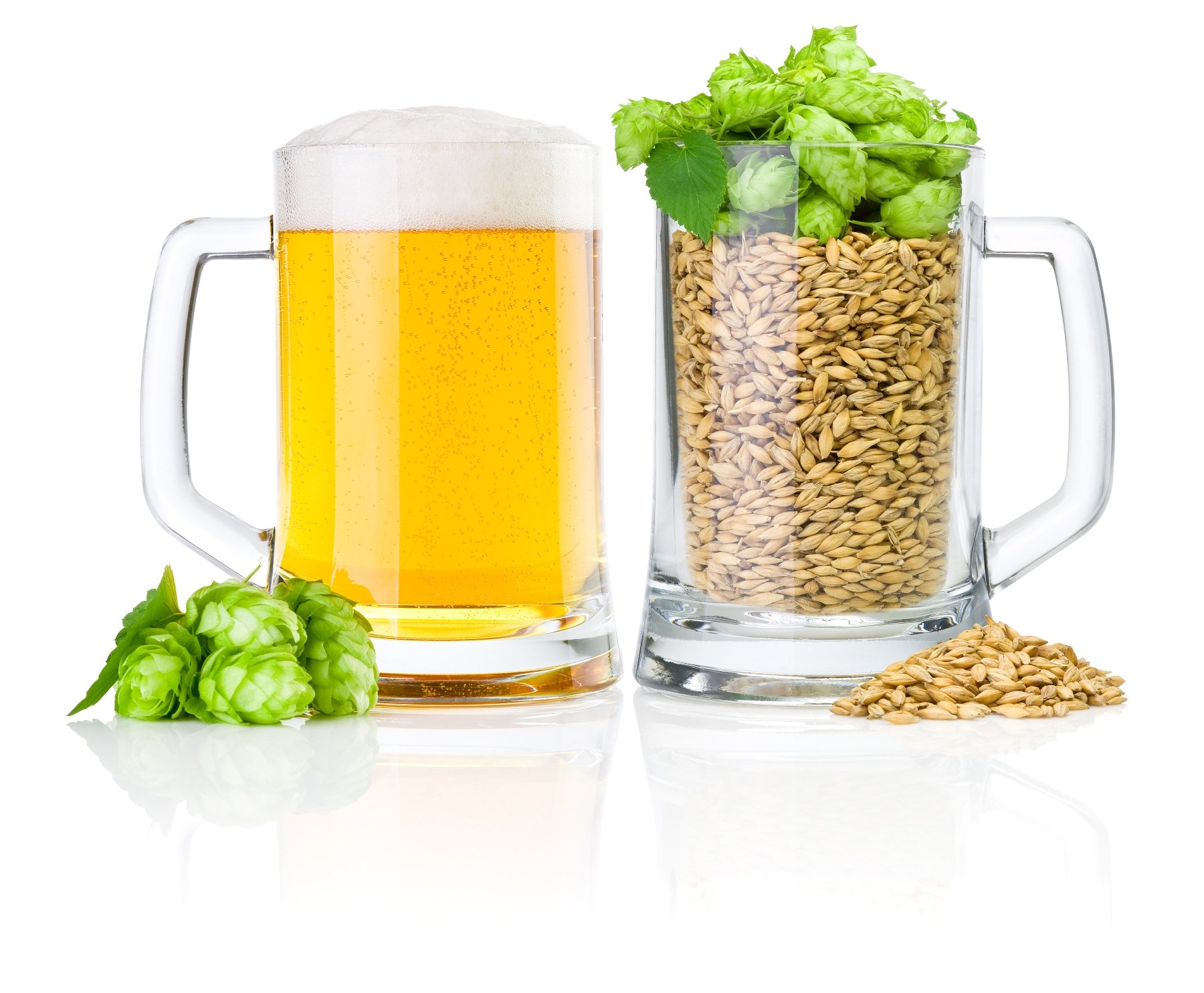 If you are thinking about brewing your own beer, it is easier than you think to grow fantastic, flavorful hops in your own home. With a hydroponic system and the correct nutrients you can grow the hops needed for your own personal home brew.
What are Hops?
Hops are the flowers of the Humulus lupulus plant. They are responsible for the bitter, zesty and/or citric flavors in you beer, with different types being used for different kinds of beer. The hop plant is a vigorous, climbing, herbaceous perennial, usually trained to grow up strings.
Why Hydroponically Grown Hops are Better
Protection
As with any hydroponic, indoor crop, the incidence of pests and disease is reduced when you have more control of the growing environment. Hops prefer temperatures between 41 and 75 degree F, so it's also easier to maintain a longer growing season when growing in a controlled environment.
Nutrition
Hops plants are notorious Nitrogen and Potassium hogs. When you grow hydroponically, you are able to give the plant the exact nutrients it needs, exactly when it needs it. This isn't as easy with traditional soil growing, in which the plants typically have to wait for slow-release nutrients to become available.
Resin/Essential Oil Production
Terpene hydrocarbons, mostly myrcene, humulene and caryophyllene, represent 80 to 90% of the total essential oils in hops. Myrcene is responsible for the pungent smell of fresh hops. Many hydroponic nutrients are formulated to increase the essential oil/resin production in plants. Myrcene is a common terpene in hops and they have been shown to respond very well to nutrient lines formulated in this manner.
Easy Setup
Growing your own hops could be as easy as gathering a few products from your favorite hydroponic retailer or online store.
Beginner Hydroponic System
If you don't already have a hydroponic system, start with an inexpensive system that is easy to use. The system should be able to easily fit into a corner of your garage or a small closet.
Lighting
An HID kit, including a ballast, reflector, hanging hardware and bulbs, can be the least expensive initial startup for a beginning indoor grower. For example, a low priced 400 watt grow light kit would suitable growing 1-2 hops plants all the way to the blooming stage.
Nutrients
If you want to get the most flavorful hops consider using a nutrient line designed to create good yields that have the strongest and most flavorful oils and resins. These nutrients lines will cost more than some of the other products available but they will also help create that bitter, tangy, wonderful flavor you want out of a great home brew.
Support
Since it's a climber, your hops plant is going to need some form of support. Bamboo or steel stakes will give the plant the structural stability it needs.
If you're wanting a one-and-done purchase for your indoor hops grow, or you don't have a closet available, but you want to grow in a closed-off area, consider an all-inclusive hydroponic grow kit. These kits offer the hydroponic system, the lighting setup, and a grow tent, so all you have to provide is the plant, itself.
Background information for this article was provided by Rogue Hydro.
Want More Information? Try This Article:
Impact of Untreated Water Damage on Your Property and What Precautions to Take
When you don't treat water damage on time, it can lead to severe consequences. A slow drip and massive flood can do huge damage to your property and even deteriorate your health. The untreated water damage adversely impacts your property. Here, you will learn them and the precautions you can take for treatment.
So what are the effects on your property if you don't treat water damage on time?
Here are the adverse consequences:
Weak Wood Structures and Brittle Drywall
Water damage softens and weakens wooden frameworks that support floors and walls. Drywall turns out to be brittle and build mold. Thus, you need to replace or cut out the drywall.
Mold Formation
A microscopic amount of mold starts to grow within 1 to 2 days after water damage. Though, you can see the mold after 1 to 2 weeks.
Unsafe Electrical System
As soon as the water gets in contact with wiring and outlets, the electrical system becomes unsafe. Thus, you should immediately examine the system.
Pipes Breakage
Flood water contains hazardous elements that break down pipes getting into contact with only tap water.
Stale Odors
Some surfaces smell bad after getting exposed to water for a short time. Carpets start to smell fast and attract bugs and bacteria.
Floors and Walls Staining
If you don't clean water quickly and perfectly, it causes stubborn stains on floors and walls. Staining reduces your property value as you can't cover them up sometimes by painting.
Precautions to Cure the Impact of Untreated Water Damage on Your Property
Flood Insurance Claims
Do you have flood insurance? Call your insurance adjuster right away to start cleanup and drying. The adjuster will examine the untreated water damage to your property.
You must sign a loss statement. Reach out to government offices to get more information. If you don't have flood insurance, your insurance does not tend to cover the loss.
Electrical System Deactivation
Deactivate all electrical and gas systems before entering the water-damaged area. Before reconnecting the system, employ electricians to check the premises to detect risks and threats.
Water and Food Sanitation
Purify water to be used for all purposes. Pass water via a filter or clean cloth. Then, boil water for a minute and let it cool. If you can't boil, add fresh, unscented liquid chlorine bleach to water and then stir. Let the solution stand for half an hour.
Remove the labels to save retort pouches and commercial food items in metal cans. Wash the cans and rinse them thoroughly. After that, disinfect them using a sanitizing solution containing one tablespoon of bleach per gallon of drinkable water. Then, add labels specifying expiry date to containers without labels.
Carpets and Furnishings
Remove all carpets and furnishings from your property to clean and dry them outdoors. Replace rugs and flooded carpets as floodwater tends to contain contaminants. You should always replace and discard flooded carpet pads. After flooding reduces, remove water-logged carpets, pads, and rugs within two days.
Spread out carpets and rugs on the outdoor space and hose them off. If they are soiled, hire professional cleaners or use a carpet shampoo with a broom for cleaning. Apply a solution of 1-gallon water and two tablespoons of liquid chlorine to sanitize and rinse the carpets. Don't add bleach if they are made of wool.
Dry your carpets and subfloor quickly. If the carpets are installed damp, they can mildew. Though your carpet tends to shrink, professionals can easily stretch it.
You should discard all the mattresses and furniture affected by floodwater. If you have a very expensive piece of upholstered furniture, you should replace the stuffing and upholstering. You can clean and restore plastic, metal, and solid wood furniture. Remove any mud, clean, sanitize and dry them out directly under the sun.
Walls
The open flooded walls tend to appear unaffected even after untreated water damage. But, take precautions to prevent odor, mold formation, and decay. Wash away water and ventilate the structure as quickly as possible. Replace baseboards and cut holes in your wallboard to drain uninsulated walls.
Cut out the interior exterior of insulated walls to a point above water height and get rid of flooded drywall. Prop open or reinstall undamaged paneling after cleaning. Throw away all flooded fibrous insulation.
Spray disinfectant on wall plates and studs to kill fungi and mold. Dry them quickly with dehumidifiers and fans. Choose replacement materials like ceramic tile that withstand floods.
So, now you know the impact of untreated water damage on your property and precautions you can take. If you are suffering from the discussed consequences presently, take the right initiatives immediately.