G&G Cover Story – The DEva Lighting System and the RLC-1 Digital Controller
The lighting system is the main energy source for all plant growth within an indoor garden. Like the sun to an outdoor garden, the lighting system produces photons of light which plants harness and use in photosynthesis. These photons are the energy input that allows plants to capture and convert CO2 into plant-usable carbohydrates (the building blocks of life). A good analogy is to view light energy as the fuel for plant growth. Just as there are different grades of fuel for vehicles, there are different grades of light energy (fuel) for plants.
In an indoor garden, the quality and intensity of the photosynthetically active radiation (PAR) that is delivered to the plants is the most significant factor over the yield of the harvest. The light energy provided to an indoor garden also influences the nutritional and/or medicinal value of the crop. In other words, the light energy
provided will be one of the biggest determining factors over both the quality and quantity of the plants grown in an indoor garden.
About the Company
Left Coast Wholesale got its unofficial start in 2009 when the owners were hand-stitching the GeoPot and selling them door to door. After years of hard work and dedication, the GeoPot line took off, allowing the company to expand and establish Left Coast Wholesale. Left Coast Wholesale is made up of a team of dedicated and educated members who provide unmatched support to their customers. Through this top-notch customer service, Left Coast Wholesale provides a wide selection of products for indoor horticulturists and greenhouse hobbyists. Among the products it has to offer are the Revolution DEva HPS Light System and the RLC-1 Smart Lighting Controller. With these products, indoor growers can use their horticultural lighting and lighting control to create a more efficient and profitable growing operation.
Revolution DEva HPS Light System
The Revolution DEva HPS Light System is built to perform. The "DE" in DEva stands for "double-ended," which is the type of bulb housed in the DEva unit. Double-ended HPS bulbs have revolutionized indoor horticulture due to their longevity and efficiency. The DEva HPS Light System is a complete plug and play lighting solution, with the ballast built right into the reflector.
One unique feature of the DEva HPS Light System is the low-frequency at which the electronic ballast operates. The Revolution DEva HPS Light System is the only double-ended HPS system that operates on a low frequency (50-100 Hz) square wave. Other double-ended HPS systems operate in excess of 100,000 Hz. The low-frequency operation is easier on the electrical components, which means increased longevity for the entire unit. The low-frequency operation also helps avoid harmonic distortion that could possibly cause a color shift in the spectral output of the light system. In other words, with a DEva HPS Light System, a gardener can rest assured that his or her plants are receiving the appropriate spectrum for accelerated plant growth. Another mentionable fact about the DEva HPS Light System is that it is the only double-ended light system to pass the FCC's Consumer Rating. This means that your cell phone is more likely to cause radio frequency interference than multiple DEva HPS Light Systems in operation.
The DEva HPS Light System's consistent output and increased longevity can be traced back to the quality components used in its construction. The DEva HPS Light System and all Revolution Micro products are manufactured at a state-of-the-art, ISO-certified manufacturing facility in Thailand. The Revolution manufacturing facility prides itself on quality, consistency and reliability. The avionic-grade capacitors, which are rated for 36 years of continuous operation, and the 97% reflective German aluminum used in the reflectors are two examples of DEva's top-shelf components.
The low-frequency square wave, produced by DEva's electronic ballast, works in perfect harmony with the
included Ushio DE-HPS lamp. There is virtually no electromagnetic interference or acoustic resonance issues, which are common with many other electronic ballasts on the market. Although the DEva HPS Light System is fully compatible with any lighting controller, indoor horticulturists will witness its full potential when teamed with the RLC-1 Smart Lighting Controller.
The DEva HPS Light System is the only double-ended light system to pass the FCC's Consumer Rating, which means your cell phone is more likely to cause radio frequency interference than multiple DEva HPS Light Systems in operation. These products are also UL Certified.
RLC-1 Smart Lighting Controller
Revolution's RLC-1 Smart Lighting Controller is the ultimate solution for controlling lighting systems within an indoor garden. When teamed with a DEva HPS Light System, the RLC-1 Smart Lighting Controller is able to simulate the sunrise and sunset to closely mimic Mother Nature. With a built-in clock and a 30-year rated battery backup, the RLC-1 is capable of capturing data on incoming power, lamp life, voltage changes, brownouts and blackouts.
Perhaps the most impressive feature of the RLC-1 is its intuitive nature regarding the temperature within the garden space. The RLC-1 can sense when the temperature in the garden space is too high and automatically responds by dimming the lights to mitigate environmental stress. In extreme cases, the RLC-1 can even turn off the lighting system(s) to avoid crop damage. The RLC-1 even allows horticulturists to "fine-tune" wattage outputs from 600w up to 1150w in 1% increments. Another impressive feature of the RLC-1 is how many lighting systems it can control. The RLC-1 can connect with up to 512 DEva 1000w HPS Light Systems (spread across two zones), which can all be connected via standard telephone cables.
The RLC-1 is the perfect solution for home hobbyists with one light system or commercial growers with hundreds of lights. All in all, the RLC-1 ensures a balance between the intensity of the light and the temperature of the grow room. This balance provides increased efficiency in the garden, along with priceless protection from damage caused by an overheated grow room.
Affordability
When revolutionary products like the DEva HPS Light System and the RLC-1 Smart Lighting Controller hit the market, customers expect to pay an arm and a leg. However, both the DEva HPS Light System and the RLC-1
Smart Lighting Controller are surprisingly affordable at only $499 for DEva and $299 for the RLC-1. This scalable plant lighting solution is attainable by both small-scale hobby growers and large scale commercial horticulturists. A horticulturist can easily add more DEva HPS Light Systems to the RLC-1 at any time he or she sees fit.
Providing plants in an indoor garden with consistent and intense light is the key to getting the highest return on investment. When the lighting system's efficiency and effectiveness can be fine-tuned, an indoor garden is capable of reaching its full potential. The DEva HPS Light System teamed with the RLC-1 Smart Lighting Controller is the ultimate efficient and effective lighting solution.
When looking at all of its available products, it is obvious that Left Coast Wholesale recognizes the importance of quality and consistency. Without a doubt, this is what inspired them to carry the DEva HPS Light System and the RLC-1 Smart Lighting Controller. Through impressive customer service and a dedication to providing the utmost quality, the staff at Left Coast Wholesale has made their mark in the hydroponic and indoor gardening industry.
Indoor horticulturists who want to take horticultural lighting to the next level of quality and control must check out the DEva HPS Light System and the RLC-1 Smart Lighting Controller. After all, an indoor garden's performance is contingent upon the provided light energy. When using the DEva HPS Light System and the RLC-1 Smart Lighting Controller, a grower can rest assured that he or she is providing the very best.
Through impressive customer service and a dedication to providing the highest quality, the folks at Left Coast Wholesale have made their mark in both, the hydroponic and indoor gardening worlds as well as large scale greenhouse and agricultural operations.
For more information call 800.681.1757, visit LeftCoastWholesale.com or Email [email protected].

The Ultimate Indoor Cleaning Manual: From Clutter to Comfort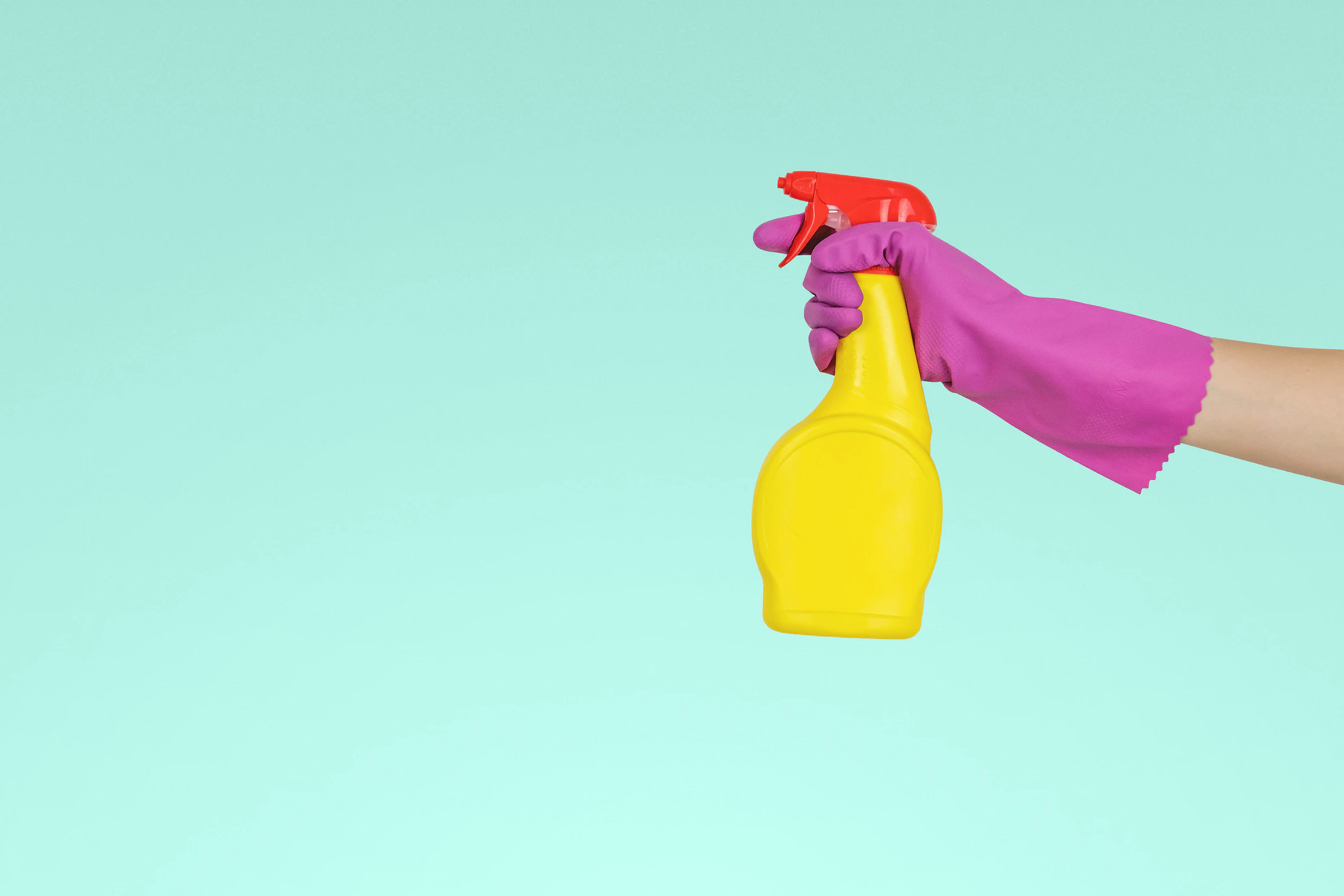 You're drowning in mess and don't know where to start? Dive into our ultimate indoor cleaning guide.
It's all about transforming your chaotic space into a cozy haven. We'll walk you through essential supplies, cleaning frequencies, and room-by-room strategies.
Plus, we'll tackle stubborn stains and give you expert tips to keep your home sparkling.
Ready to roll up your sleeves? Let's turn your home into the sanctuary you deserve.
Understanding Cleaning Frequencies
In light of maintaining a clean home, it's crucial to understand that cleaning tasks fall into five main categories: daily, weekly, monthly, seasonal, and yearly.
Your daily tasks, such as dishwashing and tidying, keep your home running smoothly.
Weekly and monthly chores, like vacuuming and deep-cleaning the bathroom, prevent buildup and save you time in the long run.
Seasonal tasks might include washing windows or deep-cleaning carpets, typically undertaken in spring or fall.
Yearly tasks might be those big projects like cleaning out the garage or washing the exterior of your house.
Essential Cleaning Supplies
You will need these basic cleaning supplies to effectively maintain your home:
a broom
a vacuum, a mop and bucket, or a steam mop or steam cleaner like Aqua Pro Vac
microfiber cloths
sponges
These tools are your household's best friends when it comes to cleaning. The broom sweeps away dust and dirt, while the vacuum tackles carpets and rugs.
The mop's wet cleaning abilities are perfect for hard floors.
Microfiber cloths are a godsend. They're reusable, eco-friendly, and excellent at grabbing dust and dirt.
Lastly, sponges are your go-to for scrubbing tasks.
Quick Cleaning Tips
Let's dive into some quick cleaning tips that can make your chores easier and more efficient.
Always have your cleaning supplies ready.
Categorize your tasks into daily, weekly, monthly, seasonal, and yearly. This ensures you're not overwhelmed and helps maintain a clean home.
For a quick clean-up, start by gathering trash from each room, collecting dishes, and starting a load of laundry. Clear clutter by putting items back in their proper places.
Remember that occasional deep cleanings, like washing your oven or windows, are just as important.
Comprehensive Cleaning Tutorials
Once you've got the right supplies and know how frequently to clean, half the battle is won. To further your skills, we'll cover some essential cleaning tutorials:
Fake a Clean House Fast
To fake a clean house, follow these quick steps:
Grab a laundry basket and walk through the main rooms. Scoop up anything that doesn't belong and stash the basket out of sight—in a closet or another room. Don't worry about sorting items now; just clear surfaces and floors.
Take a microfiber cloth and quickly wipe down any dusty spots on tables, TV stands, and other surfaces. If there's no time for a full dusting, focus on areas at eye level and spots where the light shines directly.
Align magazines, remotes, and coasters on your coffee table. Fluff and arrange couch pillows neatly, and fold throw blankets for an instantly orderly look.
Grab a damp cloth or cleaning wipe to quickly clean any conspicuous smudges or spills on countertops, mirrors, or glass surfaces that catch the eye.
Only do the most visible areas — like the living room and hallway. Don't worry about every corner; quickly remove visible dust, dirt, or crumbs.
Close the shower curtain, straighten towels, and wipe down the sink and counter. Replace the toilet roll with a full one and lower the toilet lid.
Put dishes into the dishwasher or stack them neatly in the sink. Wipe down counters, and use a cloth to quickly go over the refrigerator handle and any other high-touch areas.
Open windows to let in fresh air or light a candle for a pleasant scent. Lower the lights to create a cozy feel and hide less-clean areas, and consider turning on some background music.
Clean a Shower Curtain and Liner
To keep mold and mildew at bay, take down your shower curtain and liner and wash them in the washing machine with a couple of bath towels (to prevent wrinkling).
Use a gentle detergent and add 1/2 cup of baking soda during the wash cycle, followed by 1/2 cup of vinegar during the rinse cycle. Hang the curtain and the liner back up to air dry fully.
For extra tough mildew stains, pre-treat with a mixture of baking soda and water, or use a spray-on mildew remover before washing.
Clean a Top-loading Washing Machine
Keep your clothes smelling fresh by cleaning your top-loading washer regularly. Set the washer on the hottest, longest setting and add four cups of white vinegar to the water.
After a few minutes, pause the cycle and let the vinegar water mix sit for an hour. During this time, you can dip a scrubber in the vinegar water and clean around the top of the drum, the lid, and other parts of the washer.
After an hour, continue the cycle, then run another hot water cycle with a cup of baking soda to rinse out the vinegar and any loosened grime. Wipe down any remaining residues with a clean cloth.
Clean Your Oven
Start by removing the oven racks and soak them in hot, soapy water. Create a paste with baking soda and water and spread it throughout the inside of the oven, avoiding the heating elements.
Leave the paste on for several hours or overnight for best results. Use a plastic scraper to lift away the grime, then wipe the surfaces with a damp cloth.
Clean the glass door with a mixture of baking soda and water, and once all the residue has been removed, return the oven racks.
Clean Windows
For gleaming windows that invite sunlight into your home, mix equal parts water and vinegar in a spray bottle. Spray generously onto the glass and wipe away with a microfiber cloth, using circular motions to avoid streaks.
For any stubborn spots, rub gently with a cloth dampened in the water-vinegar solution. Don't forget to wipe the window frame and sill.
For best results, clean your windows on a cloudy day to prevent the sun from drying the solution too quickly and leaving streaks.
Room-by-Room Cleaning Guide
To tackle your home on a room-by-room basis and ensure no corner goes untouched:
Start with the most used areas like the kitchen or living room.
Equip yourself with your basic cleaning supplies and start by picking up any clutter, wiping down surfaces, vacuuming or sweeping the floor, and then mopping if necessary.
Move onto the less used rooms such as bedrooms and offices, following the same sequence.
Don't forget bathrooms – scrubbing the tub, sink, and toilet, and mopping the floor are essential here.
Remember, regular maintenance will make these tasks easier over time.
Dealing With Stubborn Stains
Stains can be pesky and really put a damper on your pristine home. Here are some simple ways to deal with obstinate stains:
Baking Soda Solution: Works wonders on most hard surfaces.
Vinegar and Water: Ideal for glass and mirrors.
Rubbing Alcohol: Perfect for removing ink and marker stains.
Hydrogen Peroxide: Great for stubborn bathroom stains.
Lemon and Salt: Natural alternative for rust and mildew.
Conclusion: Maintaining a Clean Home
A tidy environment not only brightens your mood but also reduces the time dedicated to intense cleaning sessions. So how do you maintain cleanliness consistently?
Start by creating a simple cleaning schedule that suits your routine. Divide tasks into daily, weekly, and monthly categories.
Small daily tasks like washing dishes, sweeping, and tidying up can prevent clutter accumulation.
Weekly tasks might include vacuuming and dusting, while your monthly schedule could include deeper cleaning tasks such as washing windows or cleaning the oven.