Can I Bring a Dead Succulent Back to Life?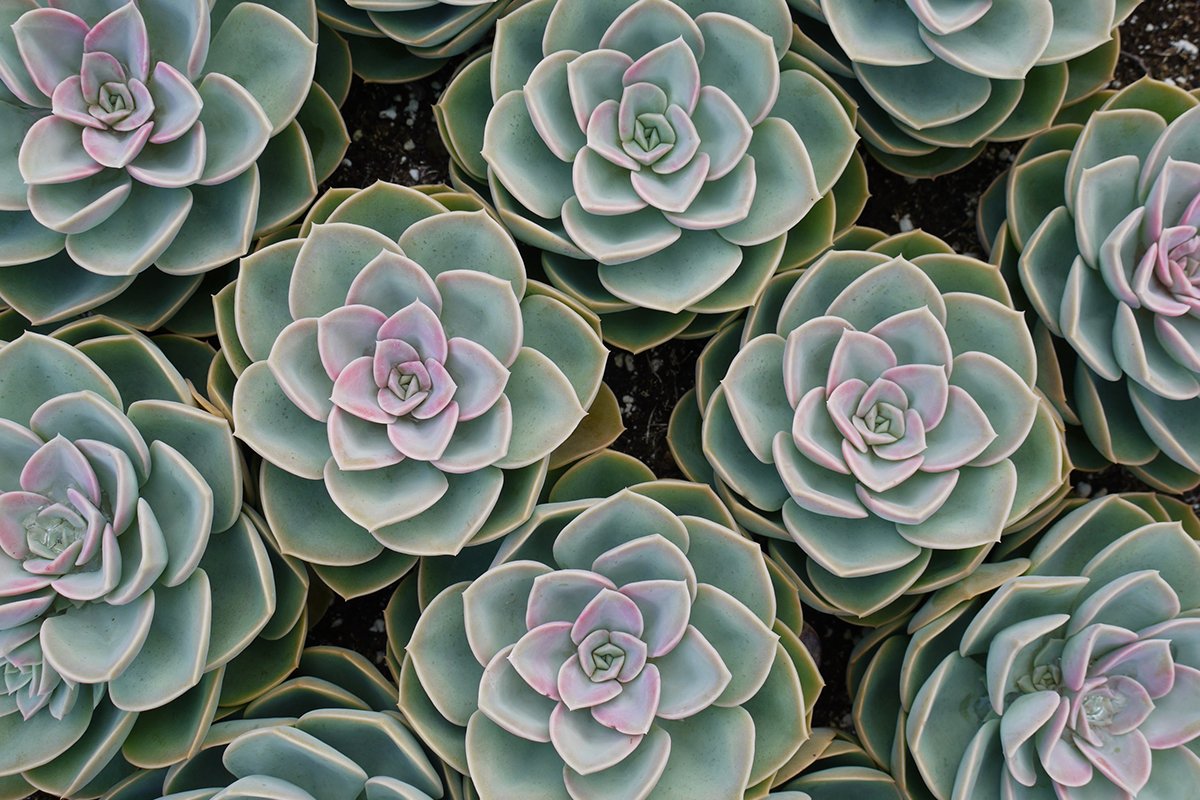 If there's one type of plant that we know to be trending not only because it's pretty but also for its low maintenance, that would be succulents. Succulents are naturally resilient and drought-tolerant. As such, they will most likely survive even if you forget to water them every once in a while.
Then again, this doesn't mean that they're completely invincible. Just like many other plants, succulents need certain things to survive, including water. What if your succulents are already dead? Is there a way to revive succulents? That's what we're going to talk about today.
Can You Bring a Dead Succulent Back to Life?
In all honesty, no. If your succulent is already dead, there's no way to bring it back to life. However, there are ways to revive a dying plant. As long as there are still signs of life in your plant, there's a chance to save it. You can expect the process to be challenging, though. Just like us, the closer plants are to the brink of death, the harder it will be to revive them.
Have you ever wondered if you have what it takes to save a dying succulent? Before we move on to the actual steps, there are two things you need to determine.
1. What Type of Succulents Do You Own?
Is it a tropical or desert succulent? Knowing your succulent and its specific needs will help you ascertain the root cause of the problem. At the same time, it can also help you choose the best revival steps later on.
2. What's the Cause of the Issue?
Speaking of the root cause, that's the next thing you should figure out. Knowing the issue is critical if you ever want to stop what's happening to your plant, resolve it, and more importantly, prevent it from happening again in the future.
The Most Common Causes of Succulent Death
There are usually five common causes of succulent death: overwatering, too much sunlight, neglect, abrupt temperature and weather changes, and pests and diseases. To know the reason your succulents are dying, let's talk about each one.
Overwatering
The most common cause of succulent death is overwatering. As mentioned, succulents are drought-tolerant, so they don't need as much water as other plants. Overwatering your succulent can lead to root rot and disease.
Too Much Sun
The fact that they are drought-tolerant doesn't mean they would love to get burnt by the sun. Exposing your succulents to too much sunlight can scorch their leaves and may even lead to their demise.
Neglect
Though hardy and low-maintenance, your succulent plant will still need care. The failure to provide them with what they need is a sure way to kill even the most resilient of plants.
Weather and Temperature Changes
Aside from the potential damage that the summer sun's heat can cause, succulents also don't like being left outside in the wintertime to freeze.
Disease and Pests
Finally, your succulents can get cross-contaminated with disease from other plants or even attacked by pests.
Saving Your Succulents
After figuring out the issue, you can now move on to the next step: resolution. Here's what you can do to save your dying succulents:
If your succulent is dying due to overwatering, consider repotting it into a more well-draining medium and container.
If the issue is sunburn, you should relocate your plant to a spot where it can receive bright yet indirect light. Relocation is also a good solution to save a succulent dying from the winter chill.
There's no resolution for neglect other than taking better care of your succulents. For example, if you feel that they are too dry and thirsty, the best way to revive them is to give your plants a good soak.
You can do this by placing its pot in a larger container with about a couple of inches of water. Allow your succulents to sit there for a while until you feel the topsoil already getting moist. Don't let your plant soak for too long to prevent drowning it.
Finally, there are different products and organic formulas (some you can even prepare yourself) you can use to save your succulents from diseases and insects.
Bringing Your Succulents Back to Life
One of the reasons many people love growing succulents is their resilience. Sadly, this translates to some people as a license to neglect their plants.
Once your succulent has completely died, there will be no way to revive it anymore. However, there are some steps you can take to save a dying plant, as long as you see that it's still showing some signs of life.
You will need to determine what type of succulent you have and the root cause of the issue before you can revive it. Once you're able to account for them, you can then move on to try the various tips we shared. Good luck and happy planting!

Why Should You Consider Planting Spring-Planted Bulbs in Your Garden?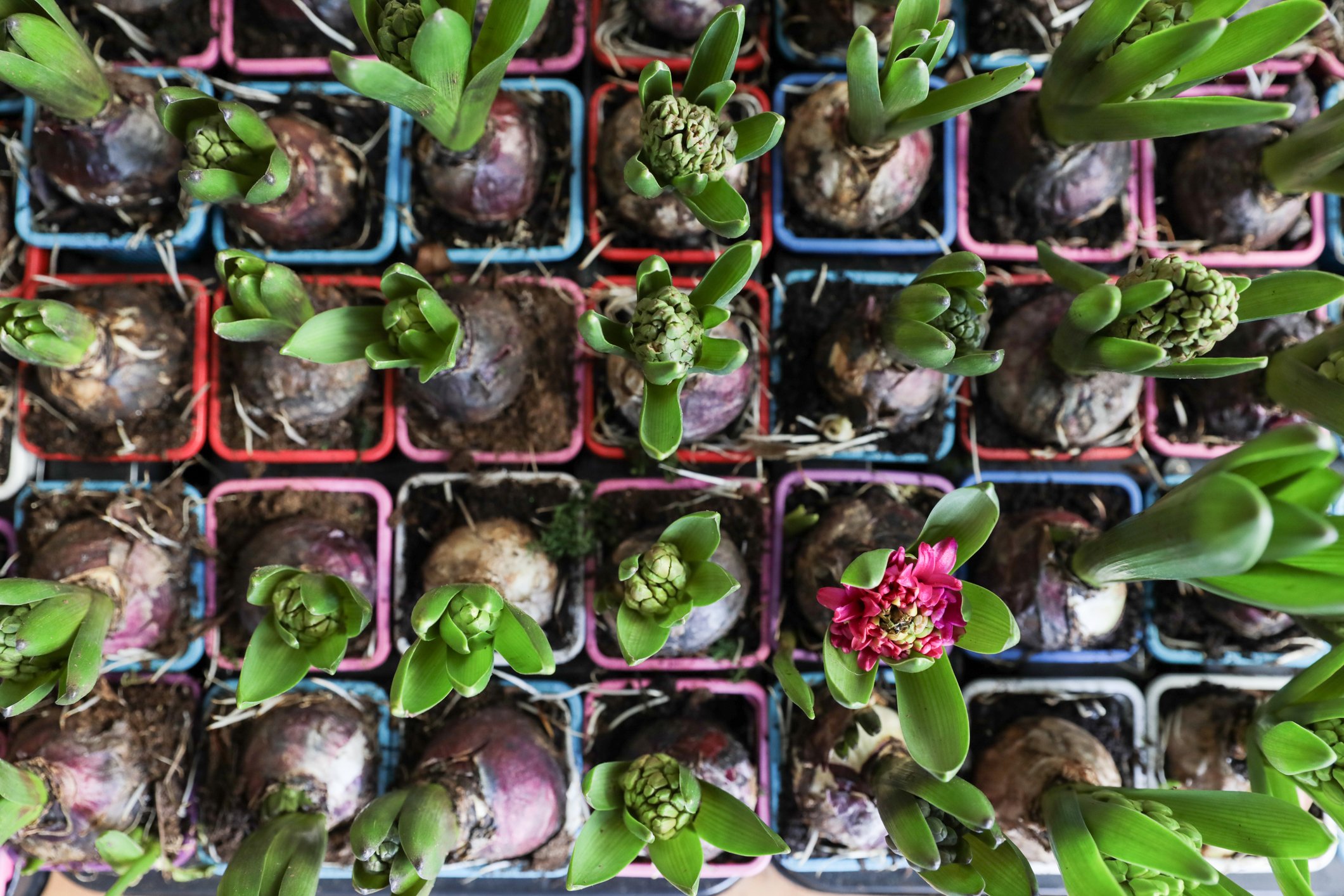 Spring is a great time to plant bulbs in your garden! Not only do they add a pop of color, but they also provide a number of benefits. In this blog post, we'll outline the benefits of planting spring planted bulbs in your garden. We'll discuss what bulbs are, what flowers come from bulbs, how to plant them, when to plant them, and how to care for them. So, go ahead and plant some spring-planted bulbs in your garden this spring!
What Are Spring Bulbs?
Do you love the beauty and colors of springtime? If so, then you should consider planting spring bulbs in your garden. Spring bulbs are a popular type of flower that is planted in the springtime. They come in many different colors and are known for their beautiful blooms. Not only do they add beauty to your garden, but they are also easy to care for.
When selecting spring bulbs for your garden, it's important to choose ones that look good together and have a variety of colors. Some of the most popular types of spring bulbs include tulips (a yellow bulb), daffodils (a blue or purple bulb), crocuses (a white or multicolored bulb), and hyacinths (an orange or yellow flower). When selecting which ones to plant, it's best to choose a mixture so that your garden looks colorful throughout the year.
What Flowers Come from Spring-Planted Bulbs?
There's no better way to add color and brightness to your garden than by planting bulbs. Not only are they easy to care for, but they also come back year after year. When choosing which bulbs to plant in your garden, it's important to consider what flowers you want them to produce. Some common bulbs you can plant include tulips, daffodils, hyacinths, and crocuses. All these bulbs will produce beautiful flowers that will add a touch of color and brightness to your garden. You can also choose to plant other types of bulbs, such as grape hyacinths or lily-of-the-valley bulbs. These plants produce smaller flowers but are very fragrant.
The Advantages of Planting Spring-Planted Bulbs
Do you love the look of brightly colored flowers in your garden, but you don't have the time or energy to tend to them? Planting spring-planted bulbs is a great way to add color and interest to your garden without any of the work. Bulbs are easy to care for and require very little maintenance—all you need is some water and sunshine. Plus, bulbs can be planted in a wide variety of locations, including in pots and containers. This makes them perfect for adding interest to any area of your garden.
Another advantage of planting bulbs is that they are relatively inexpensive. You can buy a large container of bulbs for just a few dollars, and they will last for many years with proper care. Plus, bulb plants are relatively easy to transplant if you ever want to move them somewhere else in your garden. Last but not least, planting bulbs is a great way to add color and brightness to your garden all year long!
How to Plant Spring Bulbs?
Color is one of the most important factors when it comes to garden design, and spring-planted bulbs are a great way to add some extra color to your landscape. Not only are they beautiful on their own, but they also provide a wonderful contrast against the cooler colors that will be in season during the summer. Spring-planted bulbs are easy to plant and care for, and there are a variety of different varieties available that will perfectly complement your garden.
When Should You Plant Spring Bulbs?
With the arrival of spring, it's time to start thinking about planting bulbs in your garden. There are a variety of beautiful bulbs that can be planted in the spring, and they're easy to care for, making them a great choice for someone who wants to add color and interest to their yard without much effort.
Consider the season when deciding which bulb to plant in your garden. Spring-planted bulbs will typically bloom earlier than bulbs planted in the fall, so make sure you choose the right one for your garden. There are a variety of different types of spring-planted bulbs to choose from, so find one that will fit well into your landscaping. With a little planning and effort, you can have a beautiful garden that blooms all year.
How to Care for Spring-Planted Bulbs?
Spring is a wonderful time to plant bulbs in your garden. Here are a few tips on how to get started:
First, be sure to research which types of bulbs work best for your garden and climate. Some popular choices include tulips, daffodils, hyacinths, and crocuses. Once you've selected the bulbs you want to buy, purchase them in advance so that you have plenty of time to plant them in the ground or in pots.
Once you have your bulbs home, it's time to take care of them! Make sure that their soil is moist but not soggy – this is crucial for bulb growth. Water them regularly during dry weather, and be sure not to overwater them, as this can damage their roots. When the flowers start blooming, cut the stems close to the ground so that the bulb will continue flowering indoors. After the flowers fade away (usually around mid-March), allow the foliage (orchids tend not to shed their leaves) to die back naturally. Enjoy your beautiful spring-planted bulbs!
In Short
Spring bulbs are a great way to add color and life to your garden. Planting these bulbs will provide you with beautiful flowers throughout the spring and summer. Bulbs are easy to care for and can be planted in almost any type of soil. Be sure to plant your bulbs in the fall so that they have time to establish themselves before the first frost. With a little love and care, your spring bulbs will thrive and bring you enjoyment for years to come.