The future of killing insects is bright with use of electric fly swatters, just hit with the rackets as the insect get electrocuted.
How is this possible then?
One would wonder why waste energy looking for insect and then hit? Why can't one use a traditional one? Okay, as aforementioned, the equipment uses electricity, when one runs a pest; it has no chance of surviving as it is electrocuted in coming into contact. Using this machine is fun, one can set a tournament with friends; the winner kills more!
Pros and cons of electric fly swatters
If one is wondering why it should bother him or her to have the machine; firstly, it is a better way to do exercise. The scientific approach shows that the practice calms the nerves, relaxes and relieves tension. Additionally, it is a game; one does not get bored all the way!
However, the smelly nature of the fried mosquitos is not pleasant at all and the sound produced when mosquitos are on the grid is annoying!
Caution! The machine is electrified, handle with great care! Safety comes first!
The Best 5 Best Electric Fly Swatters

Black Flag Handheld Bug Zapper Racket
The machine boosts on its size that makes it suitable for women to use. Also, it is a powerful machine having the ability to produce 2750v. The alkaline batteries used are purchased separately. The pros side is that it provides no sound when hitting an insect. Furthermore, it has been made in a manner that guards the fingers of the user.
Zap-It! Electric Mosquito Racket
They have enjoyed a monopoly in the market for long. It is expensive and more feature packed, but it is not as heavy as one would finally think. It is powerful too, producing 3, 000v. The machine operates on the rechargeable batteries unlike the latter.  It is more improved in a manner that the light fitted on it can attract insect, thus trapping them.  The reviews from the customer are pretty encouraging!
 Zap-It! Mini Electric Mosquito Racket
It is light with a weight of 0.2 pounds making it possible for children to use. It has similar features as those of other swatters.
Koramzi Electric Fly Swatter
The light produced can serve as a torch; thus the rate of killing insect during night-time is improved.  The technical specification is weak, but it has the lower price than the latter.  Its batteries produce lower volts, 2,600v as compared to the previous swatters.  Also, it is heavy making its usage hard for poorly exercised muscles.
PreciShock Electric Fly Swatter
The client's reviews have placed it to be the best among the swatters.  It has 3,000 volts and can be used against large bugs.  The product lacks 3-layer mesh, unlike the previous swatters.  It operates on alkaline batteries, and it is much heavy with the weight of 0.7 pounds Electric Fly Swatters
Do not waste time with insects in your house; get rid of them by electric fly swatters.

5 Amazing Benefits of Hiring a Lawn Service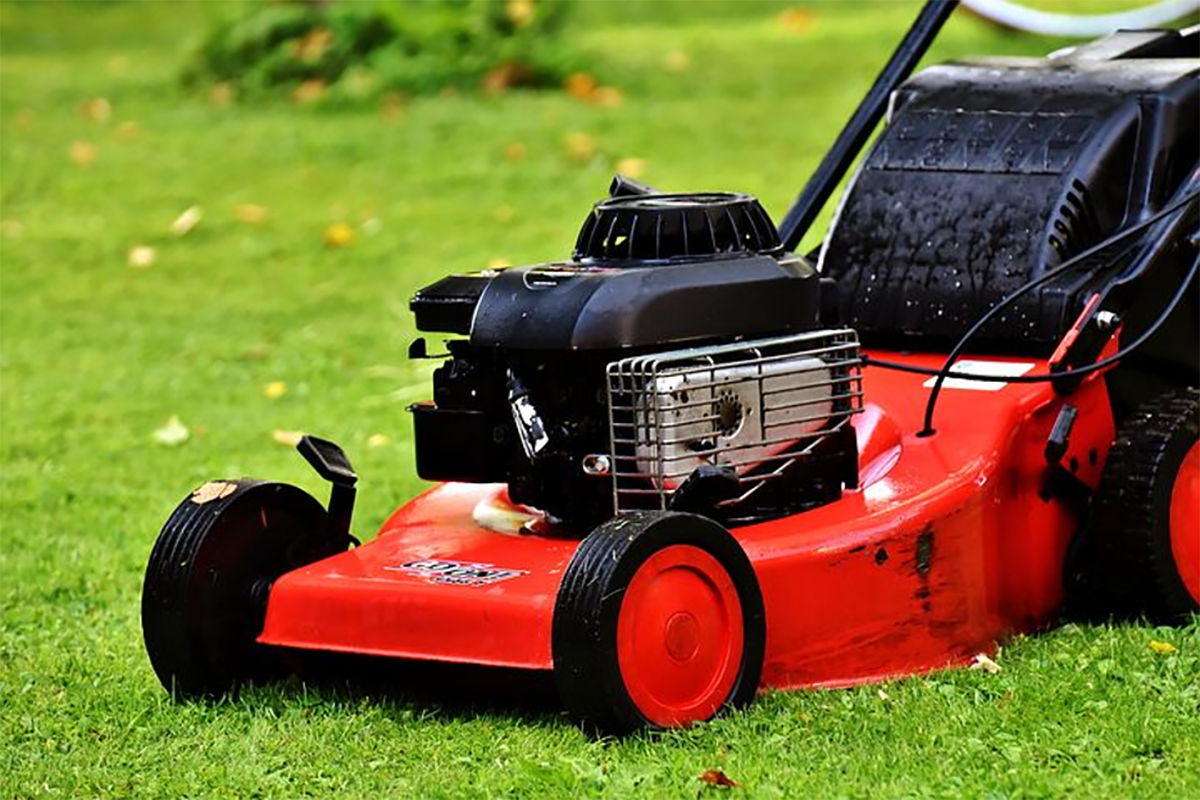 Everyone wants to have a lawn that is the envy of the neighborhood. The problem is that many people simply don't have the time or the ability to keep their grass looking great all year long. With schedules getting busier every year, not everyone wants to spend their weekends mowing and fertilizing their lawns.
Having a great lawn takes more than just sticking to a regular mowing schedule. Every lawn is different and needs special attention to keep it looking its best. Proper watering, aerating, and feeding are essential to keeping your lawn healthy. Most people don't have the knowledge or experience to know how to handle lawn problems when they come up.
Hiring a lawn service like lawn.com.au mowing may seem unnecessary, but the benefits can be worth the money and the convenience. Let's take a look at some of the amazing benefits of hiring a lawn service.
Expertise
Most homeowners are genuinely lost when it comes to keeping their lawn healthy and looking great. Factors like how often their lawn needs watering and proper fertilization are a mystery to most people. If you don't have the proper knowledge or experience, you could do more damage than good by attempting to do it yourself.
When you hire a lawn service, you will have the advantage of working with professionals. Lawn care experts know what needs to be done to avoid damage.
Labor Free
Cutting the lawn is a manual labor chore that can be too much for a lot of homeowners. Many people end up with aches, pains or even injuries from cutting and maintaining the lawn.
Seniors are especially at risk for heat exhaustion or falling when left to manage their lawn. Anyone that struggles with mobility or health issues can benefit from bringing in a lawn service to take care of the labor.
Save Money
You may wonder how dishing out cash to bring in a lawn service can save you money, but it's true. When you add up the costs of mowing equipment, lawn fertilizers, seed, edgers, and your time every week, it becomes clear that you can save money by bringing in a lawn service. These professionals show up with all of their own equipment, chemicals and staff to take care of your lawn at no extra expense.
Consistency
Even with the most careful maintenance, it's inevitable for your lawn to have problem spots. The amount of time that needs to be invested in these areas can leave your grass looking less than perfect.
Professionals can spot small issues before they become unsightly problems. With a regular cutting and fertilizing schedule, you can count on your lawn looking great from week to week.
Curb Appeal
You can have the most unique and stylish home on the block, but without a well-maintained lawn, your property will struggle with curb appeal. A neat and lush lawn equals an attractive home. Impress your neighbors and bring up the value of your home with a great yard all year long.
Hiring a lawn service has more benefits than just relieving you of grass cutting duties on your precious weekends. If you want the best looking lawn in the neighborhood, give your property a neat and attractive appearance and consider a lawn service for your home today.