Enhancing Home Value: The Timeless Appeal of Gardens and Green Spaces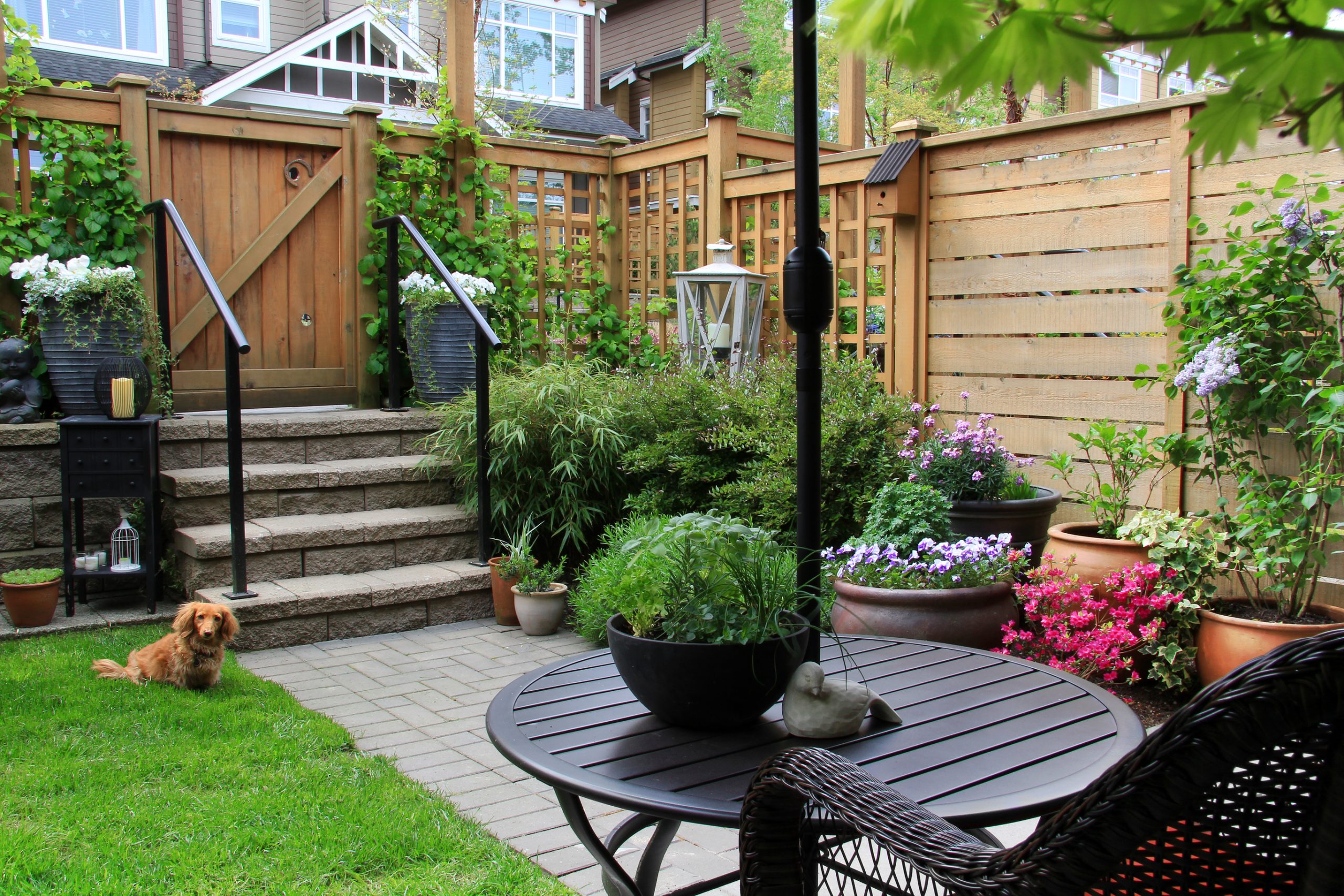 The property market is a difficult market with which to engage at present, as property values face a precipitous decline against high rates of interest. Homeowners with a view to rent or sell are naturally looking for ways to improve the value of their property, but the endeavour is more important now than ever. An oft-overlooked area for consideration or development is the garden; seven in eight UK homes have access to a garden, but what is it about them that generates value?
'Kerb Appeal', and First Impressions
The most obvious way in which green spaces enhance a home is aesthetically. It cannot be argued that a well-kept garden is a beautiful thing; not only can residents find value in looking out on their garden, but neighbours and visitors benefit from a verdant space in the neighbourhood.
The aesthetic value of gardens also brings about tangible value. As a landlord, it is in your best interest to keep a garden well so as to attract renters to the neighbourhood; in certain circumstances, landlord insurance can also cover the value attached to a garden, as with trees and furnishings. Investing here is wise, as first impressions can make a serious difference.
Increased Market Demand
That kerb appeal, and the value of those first impressions to the sale process, have their own knock-on impacts in a much wider sense. Communities with accessible gardens and green spaces become more in-demand for buyers, as they attract more attention overall; expectations for a property with ample space grew during the coronavirus pandemic, and continue to affect the relative value of homes across the UK. With this in mind, a good garden can add serious value to a property – both financially and with regard to market trends.
Expanded Living Spaces
As touched upon earlier, the pandemic-era 'race for space' saw more households and prospective buyers seeking to leave urban areas and smaller properties, in favour of homes with more living space and total square footage. This accounted for a general desire to leave built-up areas, and for a new desire amongst working households for at-home office spaces.
The role of green space in this shift has been understated, especially when it comes to the functional addition of usable living space. Gardens are not just aesthetic additions and can be crucial to the expansion of living space in numerous ways. Patios and outdoor living spaces are becoming more popular, while many are using their garden as the location for a separate office structure, removing the professional from the personal and creating a pleasing environment in which to work.
Energy Efficiency
Another criminally underrated manner in which gardens add tangible value to property comes in the form of energy efficiency. Trees and hedges are, in effect, natural insulators. They protect properties from both wind and sun, with positive seasonal impacts with regard to domestic energy usage. Air conditioning usage is reduced via natural shading of properties, while hedgerows close to the external walls provide an additional layer of heat insulation.

Integrating Greenhouse Elements into Roofing Design
Step onto the future pathway of sustainable living by integrating greenhouse elements into your roofing design. You might be asking, what does that mean? Let's dissect it. A basic understanding of roofing design combined with the principles of a greenhouse can lead to an array of environmental and economic benefits right above your head.
Understanding the Greenhouse Concept
Dive into the world of greenhouses. In essence, a greenhouse captures the sun's radiation, using it to create a warmer environment that supports plant growth year-round, despite outside weather conditions.
The same notion can be applied to houses through smart residential roofing services. Imagine roofs performing like greenhouses – conserving energy and contributing towards creating a comfortable indoor climate, regardless of the outdoor temperature extremes.
Breaking Down Greenhouse Elements
Crystalize the thought as you dissect the concept further. It primarily involves transparent roofs, insulation materials, and heat-absorbing surfaces. Transparent materials like glass or polycarbonate allow access to sunlight.
Insulation materials prevent escaping heat while dark, heat-absorbing surfaces collect solar energy during the daytime and release it during cooler periods.
The Science Behind Integration
Integrating these elements into your existing roof is pure science at play. By managing solar radiation penetration and understanding the theory of microclimates, you can implement this concept effectively.
There are plenty of ways to make greenhouses energy efficient and to integrate elements into roofing. Moreover, plants play a vital role in improving air quality, making them an integral aspect of such designs.
Comparative Analysis of Roofing Materials
Your next move is figuring out which materials are best for these setups. Consider the battle between glass and polycarbonate roofs: while the former offers better clarity and longevity, the latter is lighter and safer as it's virtually unbreakable. Similarly, different insulating materials come with their unique benefits and challenges.
Benefits of Greenhouse Roofs
You'll find that there's a list of advantages waiting for you when incorporating greenhouse components into your roofing design. Besides a significant rise in energy efficiency, you'll notice a decrease in your environmental impact.
When you understand rooftop gardens you will get to enjoy the many benefits associated with them. Your health and well-being may flourish too, thanks to better air quality and regulated indoor temperatures.
Overcoming Potential Challenges
Like every venture, it's not without its challenges. Fear not though, they're surmountable. Think about safety aspects, maintenance costs, and managing light penetration. Shatterproof materials can enhance safety and durability while understanding the full extent of maintenance required enables planning for the associated costs.
Innovative Designing Approaches
Forward-thinking designs don't stop at the basics. Consider integrating solar panels or even cultivating rooftop gardens into your concept. Combine materials to add further insulation or aesthetic appeal. The sky is the limit when it comes to experimenting with designs.
Ensuring Optimal Functionality
A well-functioning roof doesn't happen by accident. Correct installation techniques ensure longevity while regular maintenance practices preserve its optimum functionality. Over time, making needed upgrades can combat wear-and-tear effects, keeping it efficient and effective.
Regulations and Building Codes
Legalities are part of the process so understanding local laws is essential. Compliance with building codes ensures you're on the right side of the law. Sometimes, advocating for changes in regulations might just be the way forward, making sustainable living more commonplace.
Future Projections for Greenhouse Roofs
Industry growth hints at future developments that should get you excited. Anticipate technological improvements that will revolutionize greenhouse roofs even more. Demand for such modernized concepts is projected to escalate as individuals like yourself seek more sustainable living options. Modern roofing solutions such as cool roofs reduce carbon footprints.
Additional Considerations
Before you march forward and embrace the future of residential construction, there are a few additional considerations to heed. While all these pros make integrating greenhouse designs into your roof sound enticing, remember it's not one-size-fits-all.
Geographical Factors
Be mindful of the geographical location of your home. Certain climates may be more conducive to greenhouse roofs than others. A transparent roof in a region with extreme sunshine might lead to overheating concerns while in less sunny regions, you'll need to extract every bit of sunlight possible.
Energy-efficient roofs are no longer a distant dream but a very viable reality that is rapidly becoming mainstream in residential construction space across the globe.
Financial Outlay
The financial aspect should also factor into your decision-making process. Even though the upfront cost may seem elevated, weigh that against expected energy savings over the life of the roof. A quarter of your heat is lost through the roof.
Forecasting these figures can help make a long-term economic decision. Remember, investing in a greenhouse roof doesn't just impact you, but also plays a small part in saving the planet for future generations.
Lastly…
Embrace the future of residential constructions and pave a path to sustainable living by integrating greenhouse elements into your roofing design – offering a trifecta of benefits including energy conservation, environmental impact reduction, and overall health enhancement.
Take a step towards making your home a harmonious integration of man-made structures and nature, reflecting the perfect example of sustainability.