Ways You Can Protect Your Garden and Keep It Healthy
There are so many wrongs things that can happen to your garden. You will lose all you have worked hard to build if you are not careful enough. You need to take some precautions to keep your garden healthy and productive.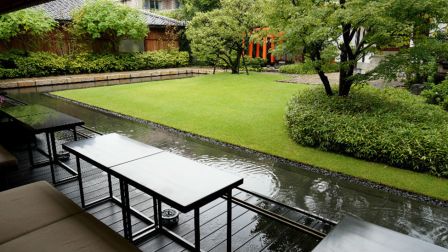 You also need to protect your garden from pests, frost and freeze on winters. This article will give you general tips to help you take care and protect your garden:
1. Weed Control
Weeds compete for nutrients with your crops, thus your crops might not do well. They also make your garden look untidy. There are several methods you can use to keep weeds off your garden. Some of the methods include mulching, use of chemicals or you can use the weed control fabric. The weed control fabric may not apply in all situations but it will surely help. There are other natural methods of removing and controlling weeds from your garden. Pick one that is effective and affordable for you.
2. Apply Well Decomposed Manure
Always ensure that the manure you use for your garden is fully composted. The benefits of using well composted manure is that it produces high temperatures that help kill pathogens in the soil. When it is not fully composted, it may introduce bacteria or diseases to the soil that may harm your crops. For example, when an infected plant is not fully decomposed, the infection is carried back to the soil.
3. Water Regularly
It is important that you water your garden regularly to keep your plants healthy and lush. However, you need to ensure that you are doing it well. The pathogens and bacteria in the soil also need water to grow and multiply. You should water your crops at the root level only.
4. Use the Row Cover
Having a garden row cover is a clever move for your garden. It helps shield and protect your garden in so many ways. The original use of the row cover is to protect your garden from frost and freeze during winter. The thick fabric is used to protect the garden from frost and freeze. It can be used to shield your garden from pest and insects. You can use the lighter fabric row cover to keep off the insects. In summer, the garden row cover is used as sun screen for crops. Remember to leave the garden with enough air circulation when using the row covers. Additionally, they help prevent instances of cross pollination. This is important if you are keen on the variety of crops you grow.
5. Always Apply the Right Fertilizer
Applying too much or the wrong fertilizer will not only damage the soil, but it might damage the roots of the crops. This affects their ability to absorb water causing low yields. Know the type of soil in your garden and the suitable fertilizer to apply.
Proper care and maintenance of your garden will give you great yields. Most of these methods and tips are inexpensive. These tips will help you to take care of your garden.