Guide: Spray Foam for Garden Sheds
Garden sheds have been increasingly popular in recent years, and their uses have expanded far beyond that of simple tool and bicycle storage. Garden sheds have been transformed into everything from "Man Caves" to "garden rooms" to "pubs at the end of the garden" to "hobby rooms." 
But is your backyard shed sturdy enough? Most garden sheds ought to be insulated & improved before you wish to spend time in there because of holes, dampness, creepy crawlies, and structural difficulties.
One of the easiest and most aesthetically pleasing methods to do this is with spray foam insulation. Please continue reading to learn…
What are the Benefits of Insulating My Garden Shed?
We often purchase our garden buildings in the flat-pack style from hardware or home improvement stores. They are simple, low-cost panel structures slotted together on the same concrete or paving slab base typically built from softwoods.
Plywood covered in black bituminous sheets or plastic is the standard roofing material. Sometimes they may suffer from shingles. Single-layer walls are standard, but plywood can be added on the inside to turn them into shelf-ready space.
There are several problems that might arise in a garden shed due to its lack of insulation.
Condensation will form on the inside of your shed if the weather outside changes. Water will drip onto your storage areas, and mold and dampness will spread throughout the timbers. The wood will deteriorate with time, forcing you to repair the shed at some point. Although painting can help preserve the wood, doing so is an ongoing job.
Without insulation, the moisture within the shed would slowly deteriorate the things you've put there. Insulation is especially important if you plan to store upholstered furniture in your sheds, such as a sofa, chair, or even a daybed. Electric components are also susceptible to water damage.
Without proper insulation, a room will be freezing in the winter & sweltering in the summer. Insulation is used to keep heat in during the winter and out during the summer.
Why is spray foam the superior option?
After you've finished building your shed, you'll find that there are gaps and perhaps areas where you can look outside. This is not due to your lack of DIY ability but rather to the inherent quirks of a flat-pack design.
The shed's intended use as a garden shed means that a simple shed like this one will do. Common forms of insulation, such as mineral wool, may have trouble filling these crevices and voids. The insulation will become damp because of the spaces between the boards. You need a solution that will completely plug the gaps.
A spray foam gun is an excellent insulator and can also be used to patch holes. It will go like this to insulate your shed: 
Your shed should be constructed according to the manufacturer's specifications on a base that is elevated off the ground. Installing a solid foundation of concrete or paving stones is recommended.
Once you're done, fill any visible cracks or holes with spray foam with a fine nozzle. This will involve the bottom of the roof and the seams where the corners meet. Inspecting the area around the windows is also crucial.
Plasterboard or plywood can then be installed to complete the look of the room before it is painted. Your shed will be more comfortable and usable throughout the year as a result.
This Fusion Air Purge gun is Graco's most popular plural-component gun that can spray both applications.
The insulation work can then be done by a professional. Since spray foam insulation contains chemicals that must be mixed thoroughly and let to solidify before they are stable, its installation should be left to a professional. The builder will spray the foam in the spaces between the rafters on the roof and the studs in the walls. After that, it will be cut down to size so that it is parallel to the wall.
Conclusion
We're willing to wager that after reading this, you feel like a seasoned pro when it comes to insulating a shed. Let's quickly review the various insulation options and the advantages and disadvantages of each.
Celotex insulating board panels are effective and simple to install.
However, bubble wrap is the least expensive form of insulation; it is also the least effective.
Fiberglass wool is an effective insulator, but it is dangerous without the right protective gear.
Mineral wool has the same strength as fiberglass without the cost or health dangers.
You can now begin insulating your home. On the other hand, you can also think about purchasing a garden shed.

5 Essential Bathroom Remodeling Tips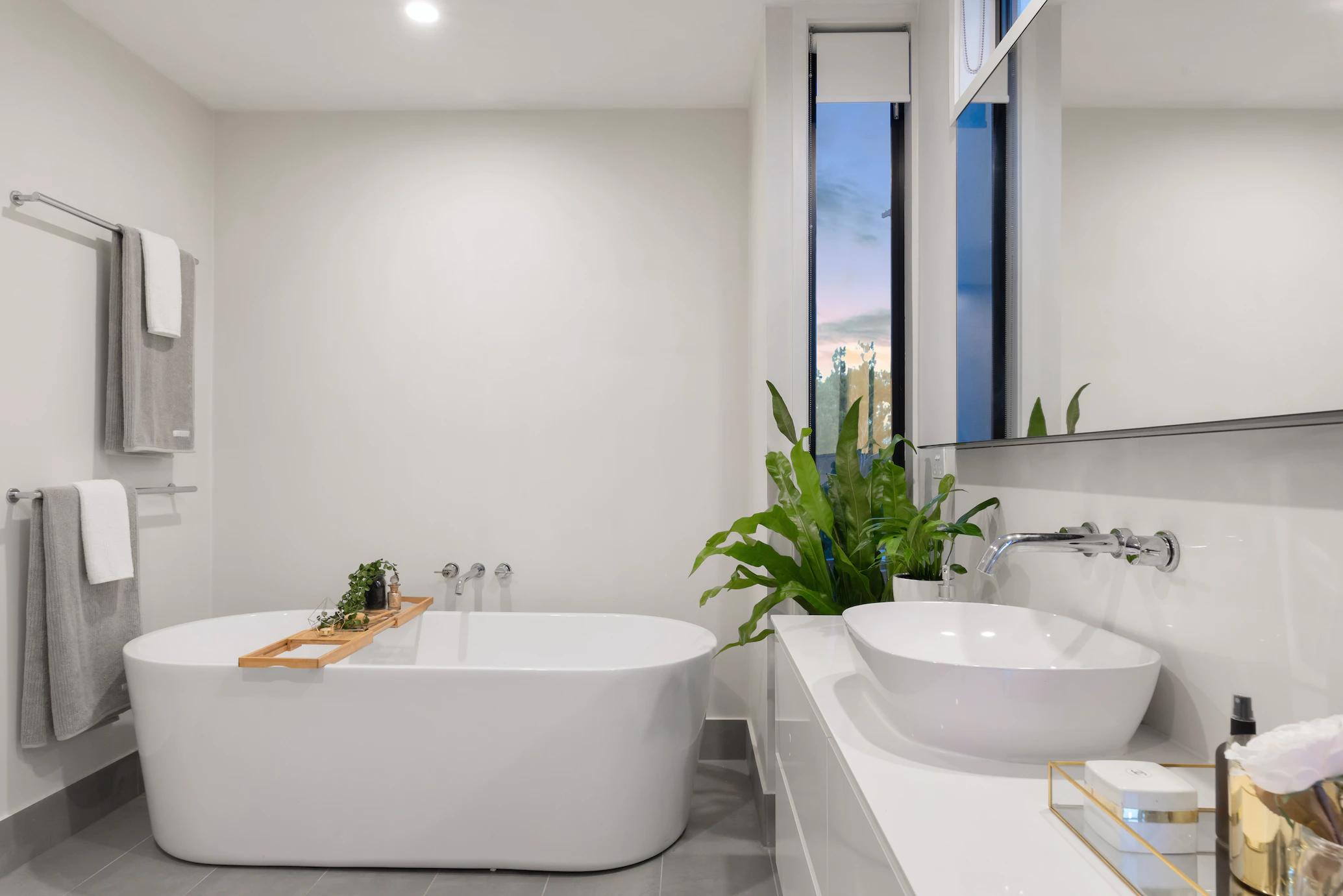 Bathrooms hold a nearly sacred place in our home. They are rooms where we allow ourselves to clean up, get comfortable, and become vulnerable. With so much emphasis on the function of this particular area, remodeling is one way of making sure that it can keep up with your household in the long run.
When going for bathroom remodeling Waukesha or anywhere else, try approaching the activity with your own use in mind. Do not think of the resale value at first. This can affect the way that the project will turn out. Think of what makes you comfortable and then see how you can go from there.
Make Your Budget
Remodeling is an investment in your property and yourself. If you do not place a clear limit on the amount you are willing to spend for this activity, then you may quickly find yourself going down a slippery slope of hidden expenses and small costs.
Bathroom remodeling can become pricey very quickly because of the cost of labor and materials. Most of the professionals involved in this business are highly skilled, and it's always best to put your money with people who can deliver quality results.
To help you come up with an estimate, look for local custom building costs and use this to start your budget plan. This process can be expedited if you have a remodeling contractor or a design-build firm that offers fixed pricing instead of estimates.
Decide on a Bathroom Type and Layout
Changing the type of bathroom is a big job and most clients would probably forego doing this. But while you're remodeling, you might as well consider all your options! The sharp eyes of an experienced interior designer or architect may be able to spot ways to expand your space.
A standard bathroom contains the complete experience. It has a sink, toilet, and a bath or shower. Big homes often have a master suite with a standard bathroom of its own, to help eliminate long lines in the morning.
A half bath only has a sink and a toilet. This is also known as a powder room. It's the preferred bathroom type for common spaces, such as the living room, because your visitors can freshen up or go about their business without having to enter your private space.
Finally, a wet bath is a type of bathroom where everything is completely waterproofed. It's an interesting approach to bathroom design because the shower area opens out immediately to the rest of the room. This is a good option for households with people who have limited mobility because they do not have to navigate any curbs or obstacles to get in and out of the shower.
Choose Your Layout
Once you've locked in on the type of bathroom you want, it's time to consider the layout. This is an aspect of remodeling that you need to think about before you get to decorating. Most of the time, it's best to just maintain how everything is positioned. However, it is possible that your original bathroom was poorly designed or you need more space to accommodate a growing family.
Get a design consultation and have a 3D rendering of your space made so you can fully visualize the changes that can take place in your bathroom.
Invest in Durable Materials
Bathrooms, aside from kitchens, endure the most wear and tear. They need to be capable of adjusting to significant changes in temperature, humidity, and water exposure. They should also know how to withstand harsh chemicals, look attractive, and be easy to clean.
If you cut costs on materials, chances are you will come to regret this decision in the long run when you need to replace them or have them redone completely. The most durable bathroom materials, like porcelain, solid wood trim, and cast iron, will retain their brand-new look for much longer and will last a lifetime. These materials will not have any problems with handling the dampness.
Think of going for high-quality plumbing fixtures as well, particularly the ones with solid brass mixing valves. This variety is capable of lasting decades. Conversely, the more affordable plastic fixtures may need to be replaced every few years.
Think of the Lighting
Even if you aren't the type to take bathroom selfies, you know how important good lighting is for any room. If there isn't enough light or too much light, it can completely ruin the look and utility of your bathroom.
A good designer will always recommend plenty of natural lighting, to help make your bathroom feel brighter and lighter. They may look for ways to incorporate more windows and maybe a skylight.
Lighting can also affect the layout of your bathroom. For example, you would want to position your mirror and vanity somewhere near the window. This would give you the opportunity to use the sunlight during the day, and the vanity lighting at night.