House Cleaning 101: 5 Tips to Maintain Cleanliness in the Garden
It's so nice to relax in your outdoor living space and spend time bonding with kids in your garden with fresh air, colorful flowers, trees, and green grass around. While it's crucial to water the plants and mow the lawn, a beautiful garden should be organized and clean. So, let's check these helpful tips to maintain the cleanliness in your garden!
1. Remove Leaves and Branches
During the fall season, dried leaves, stems, and branches usually accumulate in the garden. It's important to clear your garden with these things and human-made rubbish to maintain a beautiful garden. Removing dry leaves also reduces pests from attacking fresh leaves during spring. Here are some helpful tips:
You can remove leaves by cleaning the garden yourself. You can also hire a rubbish removal service, like 1300 Rubbish Removal, if you can't manage to do it due to your busy schedule or you have no appropriate tools available.
Pruning damaged branches and stems is a good practice to prevent plant diseases from spreading or damaging the whole plant.
2. Keep the Land Clear
While it's crucial to keep your garden clear of fallen leaves or twigs, you also need to ensure that:
You store garden tools, such as spades and rakes, in your garden shed to avoid accidents and keep your garden clutter-free.
Dispose of leaves, stems, and branches into a compost heap or separate bin. You can recycle them and use it as fertilizer for your plants.
3. Prevent Soil Erosion
Soil erosion can extremely mess up your great garden design, including its layout and your plants, too. The soil gets eroded because of heavy rainfall and winds. You can prevent soil erosion by:
Growing plants that can protect the soil against wind or water movement (e.g., yellow foxtail, blue fescue)
Building raised plant beds
Using rocks as resistance for loosening the soil
Hiring a professional garden landscape designer
4. Clean Hardscape Elements
Don't miss to clean your garden décor. The hardscape elements of your garden include statues, fountains, pathways, and other human-made structures. You need to ensure you don't miss cleaning them. Here are some tips:
Garden gnomes or statues can promote mold and moss growth and can easily collect dust during hot seasons. Clean them regularly.
Garden fountains and ponds should be cleaned. Fill them with clear water. Don't keep stagnant water in them.
5. Get a Garden Hose Reel
A garden hose can be a huge mess. It's a smart idea to invest in a garden hose reel to keep the hose neatly gathered, making your yard feel instantly more organized and preventing slip accidents.
Conclusion
Maintaining a beautiful and clean garden shouldn't be stressful. You can dedicate 10 to 15 minutes a day or every other day to clear the garden of rubbish and clutter as a way of relaxing and as a bonding activity with your family.

5 Tips For Selecting The Right Fountain Pump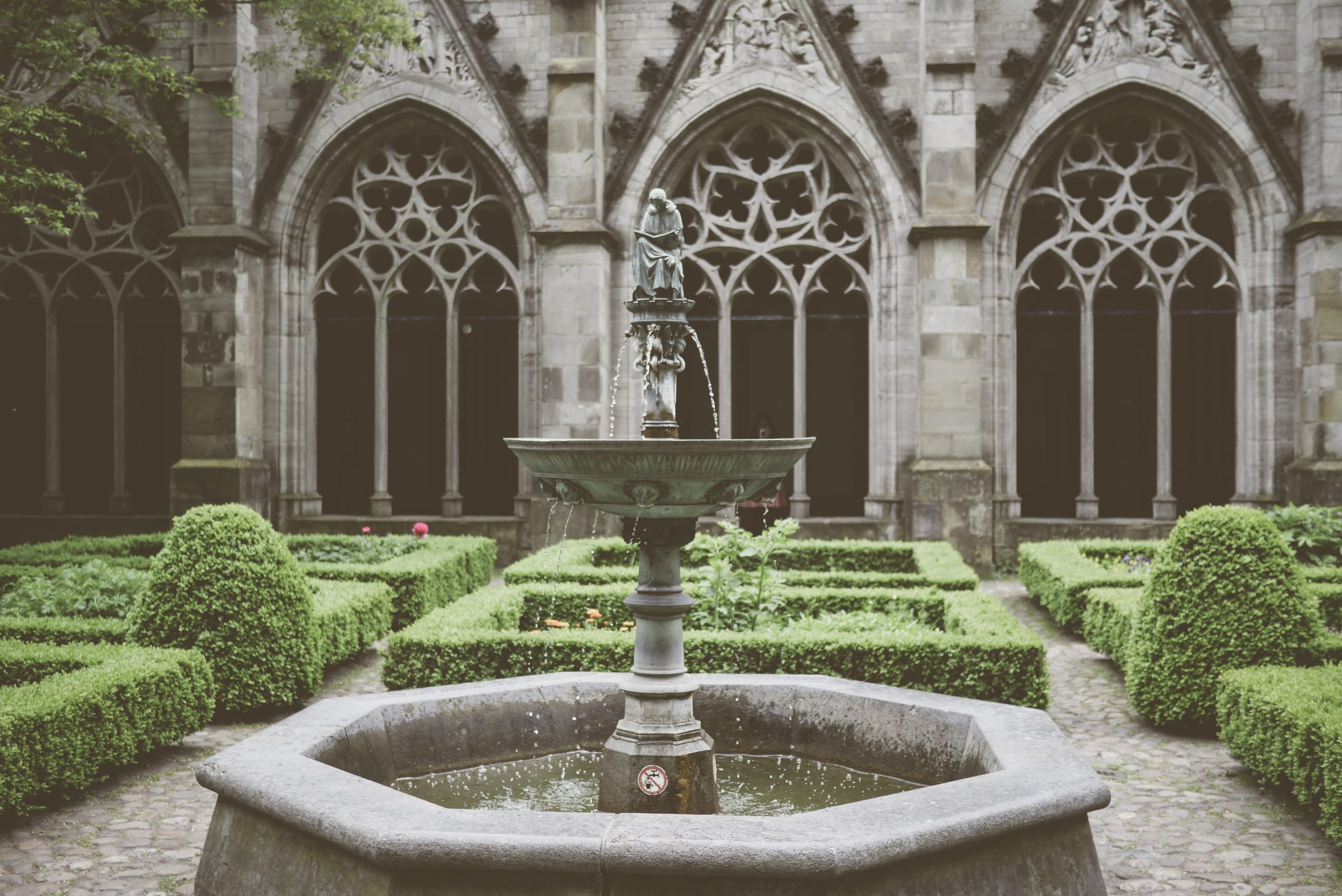 Fountains are a beautiful addition to any garden or backyard. They bring a sense of tranquility and ambiance to your outdoor space. One essential component of a fountain is the pump. The right pump can make all the difference in your fountain's overall aesthetics and functionality. However, with so many options available, choosing the right one can be daunting. That's why we've compiled this guide with five tips to help you select the right fountain pump for your needs. Whether you're a seasoned fountain owner or a beginner, these tips will help you make an informed decision and ensure your fountain runs smoothly for years. So, let's dive in and explore the world of fountain pumps!
Tip #1: Determine The Flow Rate And Head Height Of Your Fountain
The first step in selecting the right FountainTechPumps fountain pump is to determine your fountain's flow rate and head height. The flow rate refers to the amount of water that flows through the pump per minute. The head height refers to the vertical distance between the pump and the top of the fountain. These two factors are critical in determining the size and power of the pump that you need. When choosing a pump, it's important to find one that can handle your fountain's flow rate and head height. A pump with too little power will not be able to circulate enough water, while a pump with too much power will waste energy and create too much turbulence. To determine the flow rate and head height of your fountain, measure the fountain basin's diameter and the fountain's height. Then, use a fountain pump sizing chart to determine the appropriate pump size. Once you have determined your fountain's flow rate and head height, you can look for pumps that meet those requirements. Be sure to consider the size and type of your fountain when selecting a pump from our company FountainTechPumps.
Tip #2: Consider The Size And Type Of Your Fountain
The size and type of your fountain will play a significant role in the type of pump you should choose. If you have a small fountain with a simple design, you may only need a small submersible pump. However, you may need a more powerful pump if you have a larger fountain with multiple tiers or waterfalls.
When considering the size and type of your fountain, it's important to consider the overall design and aesthetics. You want to choose a pump that will function well and complement your fountain's look. For example, if you have a modern fountain with clean lines and a minimalist design, you may want to choose a pump with a sleek and simple design.
Another factor to consider is the type of water feature you have. Some fountains have a single stream of water, while others have multiple streams or waterfalls. If you have a fountain with multiple streams, you may need a pump with multiple outlets to accommodate each stream.
Tip #3: Choose The Right Material And Durability For The Pump
The material and durability of the pump are also essential factors to consider when selecting a fountain pump. Most pumps are made from either plastic or metal, each with its advantages and disadvantages. Plastic pumps are generally less expensive and lighter in weight, but they may not be as durable as metal pumps. Metal pumps are more durable but also more expensive.
When choosing a pump, it's important to consider the environment in which it will be used. If your fountain is in an area with harsh weather conditions, such as extreme heat or cold, you may need a more durable pump. Look for pumps designed to handle harsh conditions and made from high-quality materials.
Tip #4: Look For Energy-Efficient Fountain Pump
Another important factor to consider when selecting a fountain pump is energy efficiency. An energy-efficient pump will save you money on your energy bills and reduce your carbon footprint. When shopping for a pump, look for models with a high energy efficiency rating, such as Energy Star-certified pumps.
In addition to choosing an energy-efficient pump, you can reduce energy consumption by using a timer to control when the pump runs. This can help you conserve water and energy while maintaining your fountain's beauty and functionality.
Tip #5: Check For Additional Features And Maintenance Requirements In Fountain Pump
Finally, when selecting a fountain pump, it's important to check for any additional features or maintenance requirements. Some pumps may come with built-in filters or UV clarifiers, which can help keep the water in your fountain clean and clear. Other pumps may require more maintenance, such as regular cleaning or replacement of parts.
Before purchasing a pump, read the manufacturer's instructions and warranty information. This will help you understand maintenance requirements and ensure you can properly care for your pump. Additionally, be sure to choose a pump with a warranty, so you can know that you're protected if anything goes wrong.
Conclusion
Choosing the right fountain pump is essential for ensuring your fountain looks and functions at its best. By following these five tips, you can select a pump that perfectly fits your needs and environment. Remember to consider the flow rate and head height of your fountain, the size and type of your fountain, the material and durability of the pump, energy efficiency, and any additional features or maintenance requirements. With the right pump, you can enjoy the beauty and tranquility of your fountain for years to come.