How Home Renovations Can Wreck Your Lawn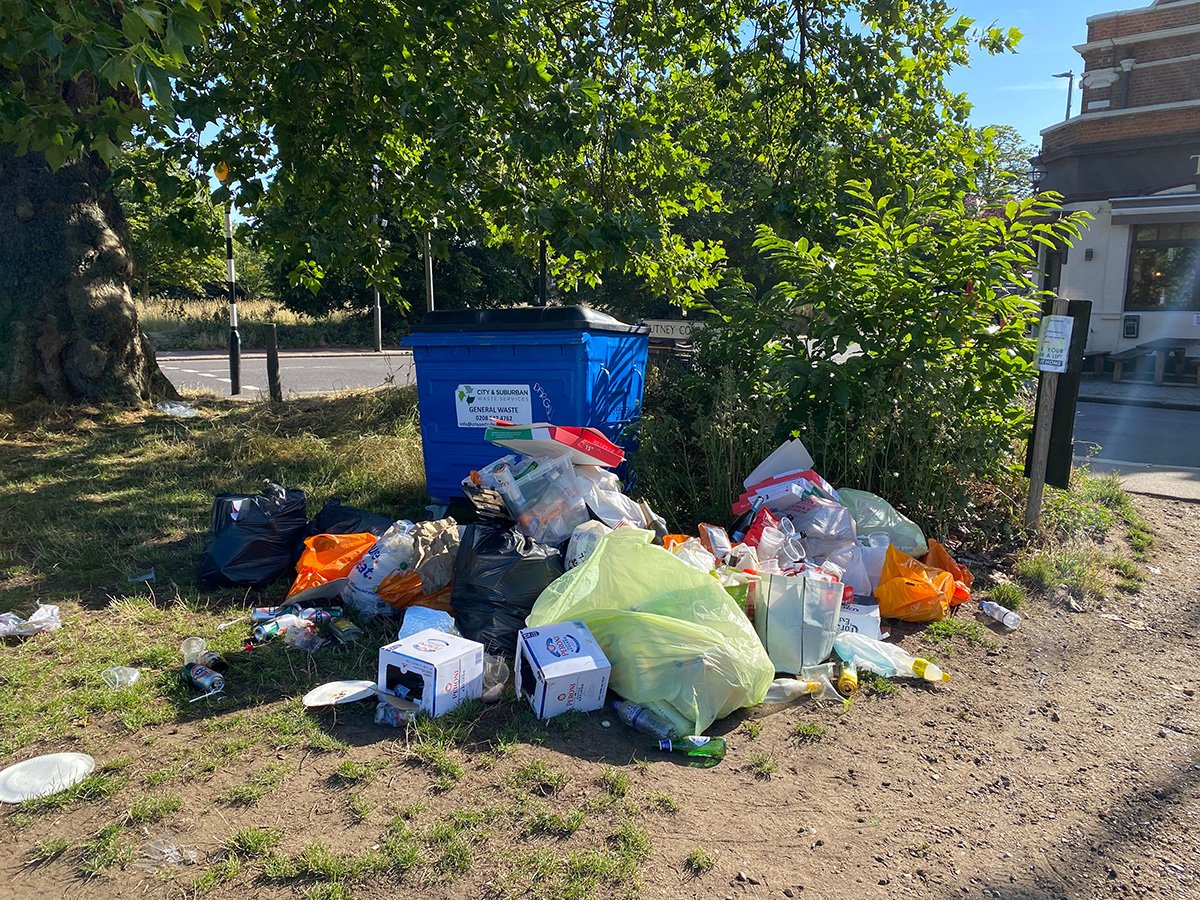 Your long-awaited home renovation is almost underway. As you begin preparing for the chaos that will be the next few months of your life, you start to look at your lawn a bit differently. How will the green grass fare during the remodeling of your home?
If you don't take measures to protect it, your lawn might sustain some damage. Tree branches will be snapped, flowerbeds will be trampled on, and grass will be driven over. Looking for ways to preserve your yard? We've assembled a few tips that will help protect it during your renovations:
Store Items Off-Site
Planning to redo your basement? You might be wondering where to store your couch, entertainment unit, and/or storage bins while construction is underway. Here's a tip: don't store them on your lawn, not even for a few hours. The weight of these items will compress the soil and crush the grass. Instead, load any furniture into your vehicle and take it to a storage unit until your renovations are complete.
Schedule Lawn Care
Before and after your renovations, you can contact a professional lawn care service to improve the health of your lawn so it can bounce back more easily afterward and/or to repair damage sustained from a renovation. Some of these treatments include:
Lawn aeration. During this service, a machine makes small holes throughout your lawn. This loosens up compressed soil and makes it easier for air and water to penetrate it. In turn, it leads to fuller, healthier grass.
Dethatching. When your lawn is old or damaged, it accumulates thatch, which is a mix of dead and living organic debris. Power raking services remove this thatch to promote the growth of healthier grass.
Laying down sod. Is it time to give up on your old grass and start fresh? A lawn care specialist can remove all the old material from your lawn, and lay down a new layer of sod. It's a great way to instantly revitalize the appearance of your yard. Just be sure to wait until after renovations are complete to schedule this service—you'll need to avoid walking on new sod for a minimum of two weeks.
Protect Trees, Shrubs, And Flowers
If you have a green thumb, your garden might be your sanctuary. Perhaps you've spent years cultivating an array of greenery in your backyard, from your pristine flowerbeds to well-trimmed trees.
Are you concerned about damaging a particular area of your garden? You can dig up those flowers or small plants and relocate them for the time being. Once the coast is clear, replant them in a suitable location. You can't easily relocate a large tree, but you can build a layer of mulch around its base to boost its defenses.
Lay Down Drop Cloths
Your lawn will see a lot of foot traffic during your renovations. What can you do to brace it for impact? Choose a fabric that's thick, yet breathable, and lay it over top of your grass. Something made of plastic will restrict airflow too much, especially on a hot sunny day.
Are you requesting demolition work in your home? Heavy tires from moving pieces of equipment cause immense damage to delicate lawns. Consider temporarily laying down plywood so that the vehicles have something else to drive on top of.
Work With Experienced Contractors
Damage to your lawn can be minimized when your professional demolition contractors are careful. Of course, some things can't be avoided. But communicating to your contractors about what you want to protect can go a long way in preserving your lawn. Let your renovation crew know which areas you want to protect, and together, you can devise ways to keep them safe from damage.
Make The Most Of It
Despite your best efforts, your lawn may still end up looking like a patchy, torn-up mess. There is one way to turn your fate around—take this opportunity to renovate your lawn, too! Rather than spending your money repairing the damage, consider landscaping the yard and changing its design altogether.
Is the grass torn up? Now is the perfect time to lay down a new path. You can completely change the layout of your flowerbeds or plant new trees where others were lost. Soon enough, you'll be designing the lawn of your dreams to go along with your newly-renovated home.
Homeowners plan renovations for a range of reasons; they might be eager for a change, or they're looking to boost their property value before selling their house. Either way, a wrecked lawn will hinder your enjoyment of your remodeled home.
Put these preventative measures in place to keep your lawn safe during your renovation project.
Marketing on Google: 8 Tips to Market Your Home Business
Businesses often have a love-hate relationship with Google algorithms. As the search engine giant demands high-standard content from websites, it can be quite picky when it comes to ranking and assessing a company's online authority.
Here are some tips to help market your business:
1. Sign Up for a GMB Account
The first and most crucial step for all businesses is setting up a Google My Business account, which provides you access to all the digital marketing tools that Google offers.
Here you'll be able to edit and manage your Google Business profile, which contains the most basic information about your company, from its name, address, contact number, and products.
Any updates or changes that you have in terms of prices, operational hours, and more will have to pass through this account.
It also gives you updates regarding any changes in the search engine algorithms that are evaluating your website. More importantly, this account is free, which is especially beneficial for a budding home business that's trying to save funds and resources.
2. Connect Through Gmail
Local SEO Search Inc., one of the best SEO companies in Toronto (Canada's central digital hub) will tell you that reaching out to customers first is always a good move. And, one of the most effective ways that you can do that is through a cold outreach technique called email marketing.
Using Google's efficient and reliable Gmail software, you'll be able to easily send reminders, vouchers, and promotional messages directly to your clients. However, it's important to properly tailor and optimize your messages first to avoid getting classified as spam by users and by Google's strict algorithm.
3. Highlight Location
Digital marketing experts often tell you that content quality should be a top priority when it comes to enhancing your SEO.
However, solely relying on this principle will give a slow customer yield and can have some businesses asking, "How long will it be until we can expect SEO results?" Sure, content quality matters, but the key is to accompany it with other techniques such as local ads promotion.
You can do this by creating a separate location-specific site page that focuses on your target area.
This strategy works best with home businesses that have a limited working space that customers can access due to the absence of a physical establishment. A separate location page is also highly appreciated by Google search engine algorithms as it helps them to pinpoint stores for customer queries that specify a location.
4. Invest in Local Ads
LSAs or Local service ads are Google's solution for home businesses aiming to expand their local customer reach.
Similar to the original Google ads, this localized version can have your businesses listed as a top result in SERPs when customers input a particular location. Now, even though this service is not free, packages and prices are very affordable and can be easily customized depending on your proposed budget.
5. Business Profile Optimization
After you've signed up for a Google My Business Account, you will then be redirected to your Google My Business Profile, which contains all your business' information.
There will be plenty of things to fill out, ranging from zip code, address, name, category, photos, FAQs, reviews, posts, and more. And, depending on which category you are in, it will open up to a new section concerning bookings, appointments, amenities, services, and more.
The important thing to remember when filling out this profile is to never leave a blank. Optimize your profile by filling it with updated and factual information. Doing so will increase your website authority and customer trust. 
6. Get Listed as a Service-Area Company
A home business' greatest strength is its location and its capability to offer service to a loyal local following. Since you already have insight into the area, you'll be able to know the current demands and needs of your target audience.
So, if you're a shop offering appliance repair in Markham, it's best to focus your resources on catering to your local customers.
You can better reach out to them by listing your shop as a service-area business in your Google My Business Profile. Doing so will allow you to provide more information about your services, which customers highly appreciate.
7. Provide Authentic Photos
Using stock photos is frowned upon by Google's algorithms. Not only will it alert them that your content is possibly fraudulent but it can also confuse some of your customers.
To ensure that you are providing the most authentic experience and service, try to upload original, self-captured photos of your products, location landmarks, and employees.
8. Utilize Google Search
Google, like any business, will appreciate it if you're using their services. So, to get on their good side you should use their software tools in every online and surfing need. Use it as you look for competitors, keywords, sponsors, opportunities, and more.
At the end of the day, what you'll see in its results will also be seen by your competitors and the audience. So, by familiarizing Google's ins and outs, your home business can have an easier time adapting to digital marketing.
With more than 1 billion people using Google to surf the web, the failure to shift to digital marketing on this platform can be the end of your home business. One simple listing can create a huge difference in your market influence and open new doors of opportunity for you. So, for a budding home business like yours that aims to increase local market influence, Google provides affordable services that can launch you towards success.