Hydroponic Systems in a Greenhouse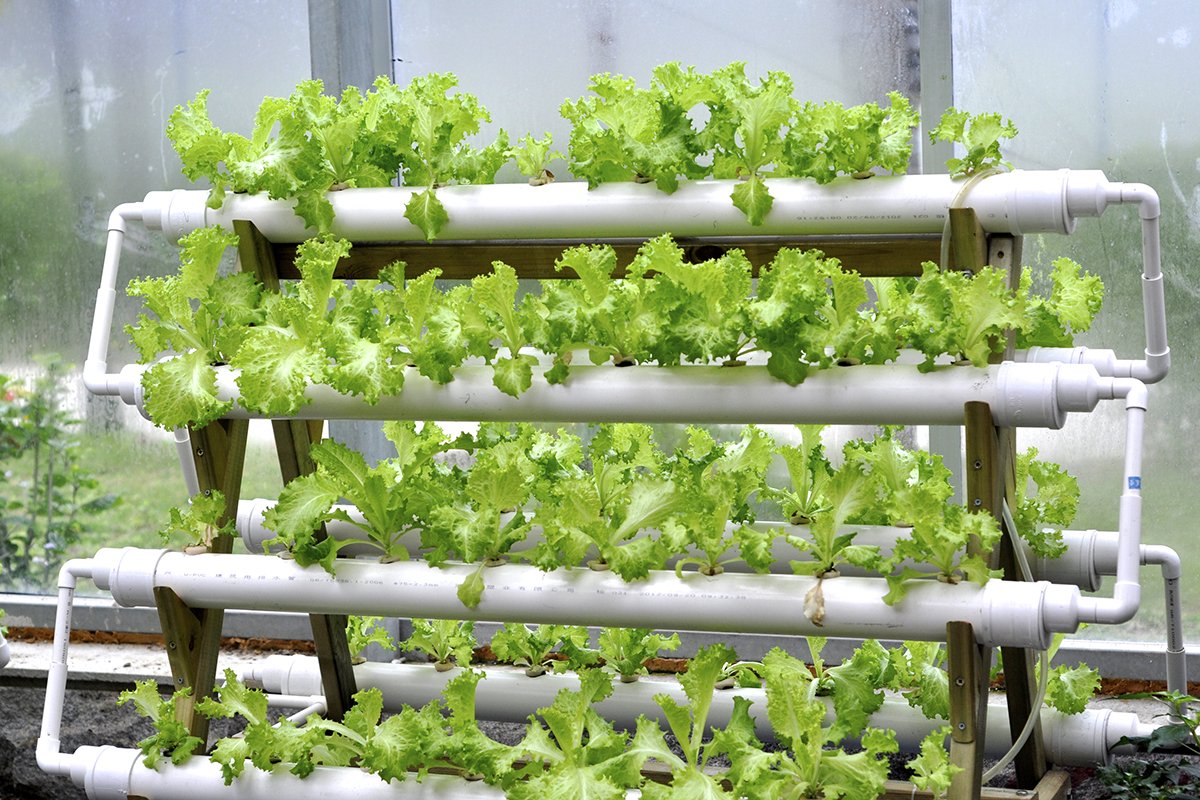 Accessibility to information, due mainly to the internet, has many home greenhouse hobbyists experimenting with hydroponic systems in a greenhouse. Hydroponic gardening is gardening without the use of soil. In other words, any type of growing system that bypasses the microbes in the soil and directly feeds the plants with nutrients can be considered hydroponics. There are many different hydroponic growing systems and each has its own advantages and disadvantages. A closer look at some of the systems commonly used by home hobbyists will give a grower a bit of insight into the fascinating world of hydroponic gardening and some inspiration to start experimenting.
Deep Water Culture
Deep water culture is perhaps the easiest hydroponic system to set up. A five gallon bucket or tupperware container can be converted into a deep water culture system with just a few parts from the hardware store. In a deep water culture system, the plant is held in place by a small amount of inert medium (usually gravel or clay pebbles). However, the vast majority of the plant's roots do not grow in the medium, but, rather, dangle down into the container where they are submersed in the nutrient solution. These systems are great because they are easy to build and can produce quick, vigorous growth. The biggest drawback of deep water culture systems is how susceptible they are to temperature changes. Since the roots are submersed in the solution, the temperature of that solution will greatly affect the way the plant's roots can receive oxygen. When temperatures are too warm, the plant's roots will not receive the oxygen they require and they will become susceptible to pathogens. For this reason, deep water culture should only be used by greenhouse growers in cooler climates or growers who have invested in cooling devices, such as water chillers or air conditioners. Without a cooling device, a grower may have a difficult time keeping the system's temperature in the desired range (65-75 degrees F).
Top-Drip
In a top-drip hydroponic system, the nutrient solution is delivered to each plant via a drip stake or drip line emitter. The individual plant modules will vary from system to system, but, generally, top-drip gardeners use standard potting containers. The medium for the containers can be any sort of inert medium or even soil if the grower wishes to have a more hybrid hydroponic/soil system. Top-drip systems can be set up as a recirculating system or a run-to-waste system. Recirculating top-drip systems will need a reservoir for holding the nutrient solution and the reservoir will need to be aerated. A timer is needed to trigger the pump for feeding intervals. The duration will fluctuate depending on the crop being grown and the particular stage of growth. Although top-drip systems are a little more expensive to start up than a deep water culture system, they fare much better at higher temperatures. Top-drip systems are also the preferred hydroponic system of commercial tomato growers.
Flood and Drain
A flood and drain system uses a table or trough which is flooded with nutrient solution for a given period of time and then drained. Traditional flood and drain systems use gravity to return the nutrient solution to the reservoir. In other words, once the pump that pushes water to fill the flood table is deactivated, the water drains back to the reservoir. Typically, containers filled with a medium, such as hydroton, stone wool, coco coir, or another soilless mix, are placed in the flood tables; however, the medium can also be placed directly in the table or trough. Flood and drain systems work well for hobbyists looking to experiment with hydroponics and/or beginner gardeners because they are easy to build and can accept a wide range of media. Like top-drip systems, flood and drain systems can offer a hybrid hydroponic/soil system to growers who are not ready to give up soil gardening completely, but still want to gain some of the benefits hydroponic gardening has to offer.
The previously mentioned hydroponic systems are commonly used by beginner hydroponic growers or hobbyists looking to do a little experimenting with hydroponics. Other systems, like aeroponics, nutrient film technique, and current culture, can also be used, but are typically reserved for growers with more hydroponics experience. That being said, remember that experimentation with hydroponic systems is a fun and exciting way to differentiate your greenhouse from others. There is no shame in trying out a new hydroponic system or trying to develop your own system for your particular greenhouse. Like other styles of gardening, hydroponic systems offer a lifetime of learning to anyone willing to give it a try.
For more information visit ArcadiaGlasshouse.com

Hydroponic Gardening: Utilizing Filtered Water for Optimum Growth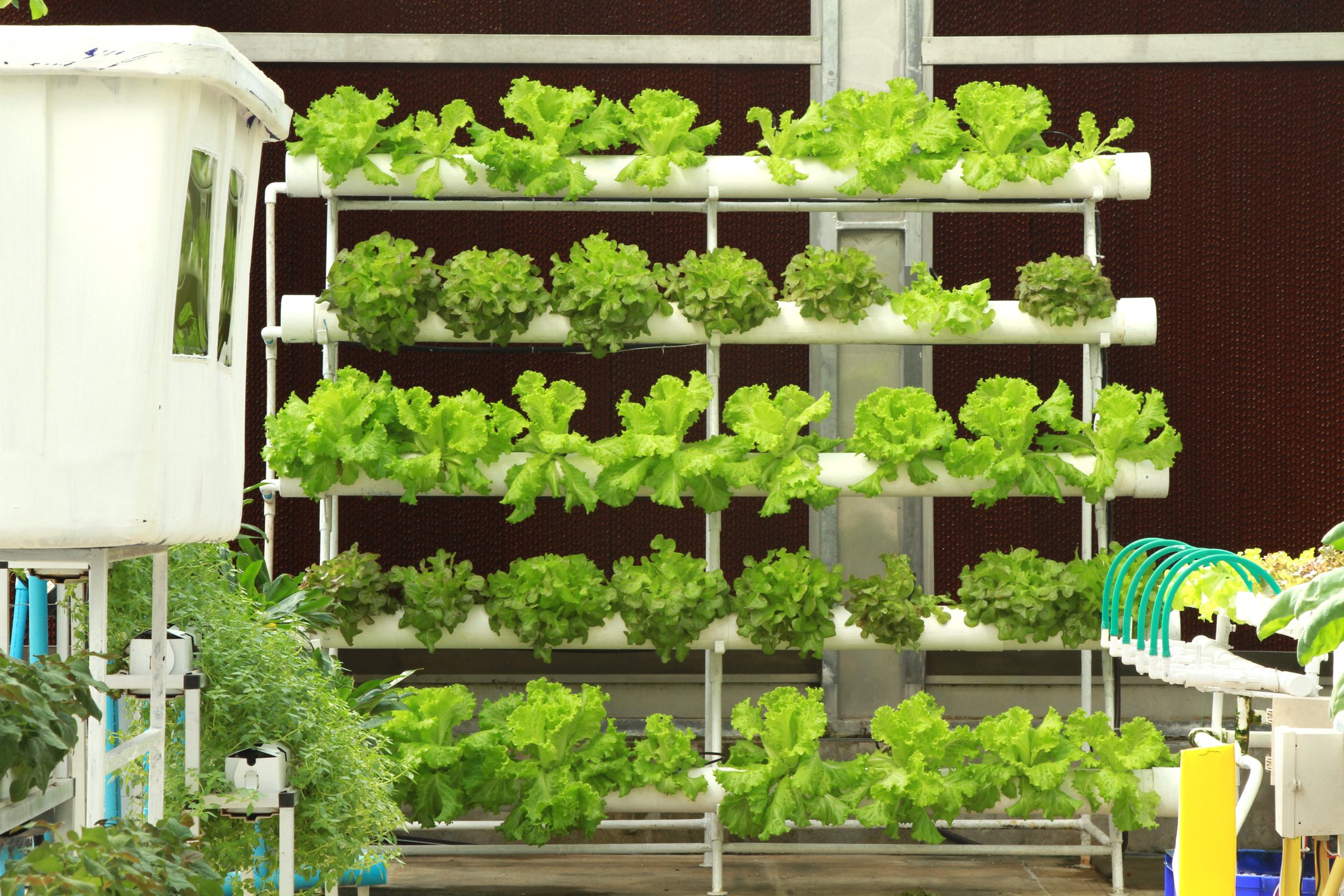 In an evolving world where sustainability is paramount, you might find yourself drawn to different ways of nurturing green life. Hydroponic gardening is one such method, utilizing technology and innovative techniques to grow plants in water-rich environments without relying on traditional soil-based methods.
This technique offers exponential growth potentiality, more control over the plant's health, and ultimately, a higher yield. As the cornerstone of this approach is water management, understanding its quality is fundamental.
Defining Hydroponics: Basic Overview
You're probably wondering what hydroponic gardening entails in its entirety. Simply put, hydroponic gardening refers to a soil-less cultivation process where plants receive nutrients directly from mineral nutrient-infused water solutions.
This method eliminates the need for typical terrain-based growth and provides you with total control over your harvest's nutritional intake.
Role of Water: Comprehensive Perspective
In hydroponic gardening, water is far more than merely a plant's lifeline; it's the essential conduit of vitality. Envision each ounce of hydration your plants receive, ferrying crucial nutrients directly to them. Mind-bending, right?
But there's more! This nutrient-rich elixir needs to be untainted and pure constantly. A mind-boggling condition, yes, but utterly essential in this mysterious yet enthralling world of hydroponic plant nurturing!
Furthermore, water acts as the conductor between the essential nutrients and the plant roots—a clear path without any obstructions catalyzes optimal growth and healthy yields.
Importance of Filtered Water: Detailed Discussion
While water is crucial to hydroponic agriculture, it's not just any water that does the trick—it's important to use filtered water. With filtered water, you eliminate the likelihood of harmful substances sullying your ecosystem or stunting your plant growth. Impurities could interfere with nutrient uptake or even cause disease within your green population.
Indeed, filtered water lays the foundation for optimum growth. So don't hesitate – go ahead and visit filtap.com.au — they proffer some practical solutions that'll filter out harmful impurities from your water sources.
Filtered Water and Optimum Growth: Analysis
Using clean filtered water makes nutrients readily available for absorption by plant roots resulting in optimum growth. Your hydroponic farm will appreciate the absence of impurities that could block or limit nutrient uptake channels leading right into healthier leaf color, better flowering, fruiting and generally overall improved plant health markers.
Techniques for Utilizing Filtered Water: Exposition
The eco-friendly feature stands out about this technique for using filtered water within your strategy-focused endeavor. Adopt filtration systems which effectively remove chlorine residue from tap water sources or utilize reverse osmosis systems which accommodate bigger-sized farms serving larger quantities of plants; whatever works best given the circumstances!
Benefits and Potential Issues: Deliberation
The positives of hydroponic farming are numerous, primarily featuring amplified growth rates and augmented yield sizes. However, like all other things, there exist potential pitfalls too.
Incorrect nutrient mixing can damage the delicate roots, while failures in the pump system may lead to roots drying out, causing irreversible harm. Yet, staying mindful and alert can ensure that triumphant results are achieved more times than not.
Global Trend Perspective: Broad Insight
Internationally, the rising interest and concern about sustainable farming methods have globally tilted the scales in favor of hydroponics over conventional farming techniques.
The reasons stretch beyond those mentioned earlier and include environmental considerations such as reduced land utilization, considerable carbon footprint reduction, and less reliance on nature's unpredictable factors like weather variations or pest invasions.
This shift has made sustainable urban farming technologies the epicenter of global discussions, primarily aimed at ensuring food security in heavily populated metropolitan areas.
Case Studies : Real-World Scenarios
There are numerous real-world success stories that underline the efficacy of well-managed hydroponic systems. These include small hobbyist initiatives blossoming into commercial businesses yielding sustainable financial gains.
Universities all around North America have begun partnering with private industry peers, initiating studies that illustrate the value of ensuring reliable food sources and diminishing environmental impacts.
Several non-profit organizations promote urban farming technologies in densely populated urban centers with the dual aim of alleviating poverty and providing access to affordable, nutritious food right within city limits!
Future Outlook: Predictive Evaluation
The surge in worldwide adoption of this efficient growing method is set to open doors to numerous potential improvements. These enhancements promise to augment the already sizable product yields.
The future might witness AI-integrated platforms educating cultivators about the exact nutrient concentrations needed for individual plant requirements.
Additionally, sensor technology could be integrated into monitoring systems, promptly detecting nutrient deficiencies and prompting preventive measures before any harm comes to the plants.
Other developments could include planter boxes designed with nano-tech membranes to hold nutrient-rich liquids, eliminating pump-based distribution and considerably reducing maintenance and replacement costs. Indeed, there are stimulating prospects on the horizon!
Wrapping it Up: The Power of Hydroponics
Using clean, filtered water in hydroponics offers significant benefits like a controlled environment and efficient fertilizing. As we move forward, innovative technology promises to transform this field even further. Join this movement towards a greener future where traditional cultivation constraints no longer limit us.