Hydroponics System Daily Maintenance Check List
Once a growing system is up-and-running, to successfully grow hydroponic plants, there are only a few tasks required. Check the system daily or every other day and do the following keeping in mind the 5 basic requirements of plants (light, water, nutrients, temperature and oxygen).
Most plants love humidity so mist them continually and they will be happy.
Watch the system and make sure it is performing properly. If it floods the plants and drains at a specific time – verify this. Small bits of growing medium can clog the tubing of a system in no time flat and either leave your plants 'high and dry' or continually flooded. This happened to me once.
As your nutrient solution evaporates, add tap water to refill it to where it should be. Do not ever add a touch more of nutrient powder to replace what you think has been used up. This is a really good way to kill your plants.
Keep an eye out for pests and disease as well as nutritional deficiencies.
Take care of any problems as fast as possible or they will grow into large problems faster than you will believe.
Take a look at the plants. Are they wilting and is the growing medium completely dry? Or is it continually soaked? Adjust the amount of nutrient solution accordingly (this is for systems that periodically receive nutrient solution most likely through a timer).
Dead growth saps the energy of a plant and can be a good beginning for a disease or pest problem so keep the dead matter pruned.
Keep track of the temperature if you are in a greenhouse and ventilate if necessary by opening doors, windows and turning on a fan.
In an enclosed area like a greenhouse, let some bugs and breezes get in. This not only helps with pollination but some bugs will actually protect your plants by eating the bad ones.
Learn to identify the good vs. bad bugs. Dragonflies, spiders and 'daddy long legs' are good to have around – they eat the bad bugs so encourage them. I personally love dragonflies – I've seen them dive-bomb horse flies and moose flies and eat them.
Keep a log. What becomes second nature to you now will probably be completely forgotten in a few months so write it down.
I know this seems like a lot of effort but once you get a routine down you may not need more than a few minutes a day to perform these tasks. Keep up the vigilance and you will grow hydroponic plants that are healthy and you will be amply rewarded with a large amount of vegetables and herbs.

4 Tips for Successful Hydroponic Growing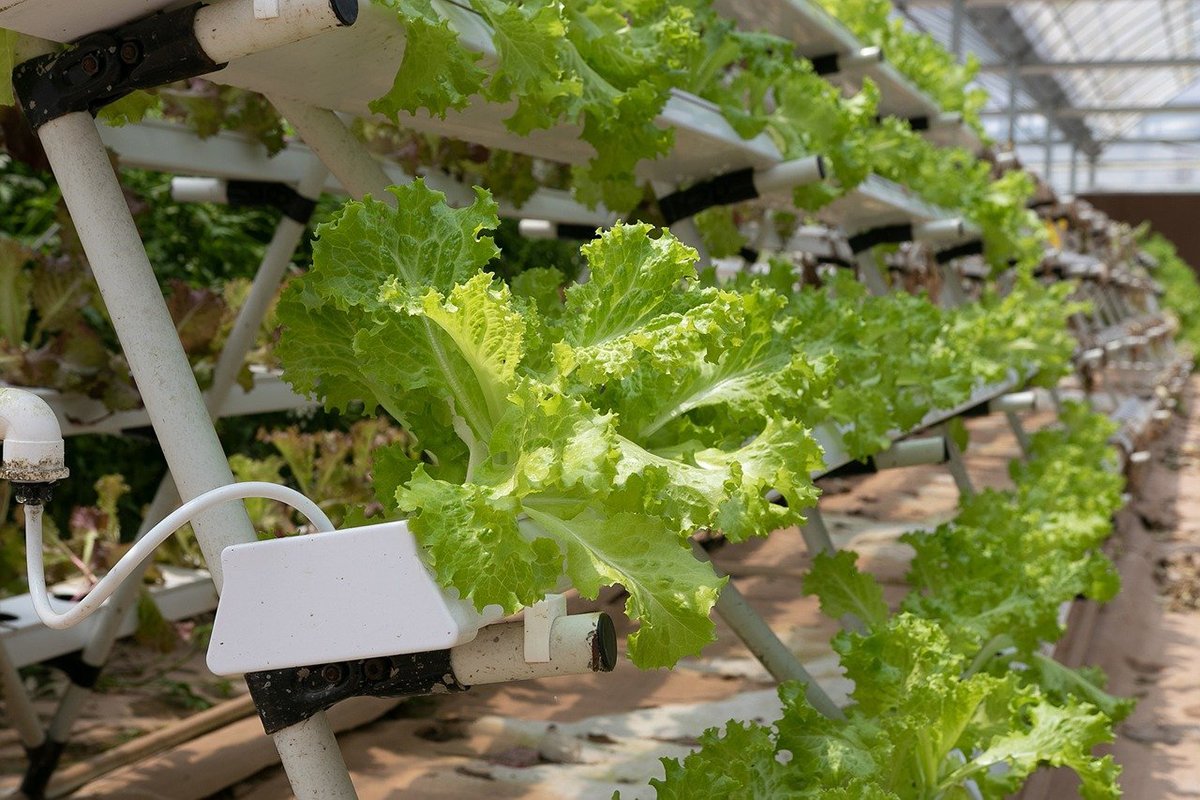 With the global population growing at a rate of approximately 1.05% per year or 81 million people annually, the increased demand placed on the Earth's natural resources calls for new and innovative solutions to farming methods and food production.
One possible solution which has developed in the field of horticulture is a method of growing plants known as Hydroponics. Here plants are grown without soil, by using a nutrient-rich growing medium such as coco coir, gravel, rockwool, or sand, allowing for nutrients to be absorbed directly into the plant's roots.
Without the need for soil, crops such as corn can be grown throughout the year, resulting in higher yields and fewer fluctuations in price. If you are looking for some growing tips for your hydroponic plants then read on.
Water
Before plants can be introduced to a hydroponic growing system it is important to check the quality of your water supply to ensure the pH levels are correct. Ideally, the water should have a pH of between 5.5 and 6.5 which can be measured using pH strips or a pH meter.
EC or Electrical Conductivity levels of water measure its ability to dissolve salts and other chemicals and should also be checked to ensure your plants receive the nutrients and minerals they need from the water. The temperature of the water should be kept between 68°F and 72°F and can be maintained through the use of a heater or chiller.
Lighting
One of the most important factors when it comes to hydroponic plant growth is light. Grow light for indoor plants is an essential factor in the cultivation of hydroponic plant growth, especially when there is less sunlight available.

Light-emitting diode lamps or LEDs are a preferred method for many growers due to their efficiency and effectiveness and their full spectrum of light which is similar to the rays of the sun.  Lighting can also be adjusted according to the life cycle of your plants.
Growing Medium
The right growing medium is another essential step when it comes to your hydroponic success. Due to the absence of soil in this method plants must be supported in other ways.
The growing medium must have the right combination of oxygen and moisture allowing for nutrients to be properly absorbed by the roots of the plants. Coco coir and rockwool are some of the popular mediums used by growers as they retain moisture and oxygen well.
Nutrients
Without the presence of soil to nourish your plants, hydroponic plants will require nutrient-based solutions which are specifically designed for growing plants hydroponically.
Hydroponic plants need 17 essential nutrients in order to grow and develop properly, therefore, a good quality nutrient fertilizer will be required. With a variety of nutrient-rich fertilizers on the market to choose from it is advisable to purchase from a reputable supplier and to ensure the solution is right for the types of plants you are growing and the stage they are at in their life cycle.
These four tips will help to ensure the success of growing your plants hydroponically.