Integrating Electrical Safety in Your Greenhouse Setup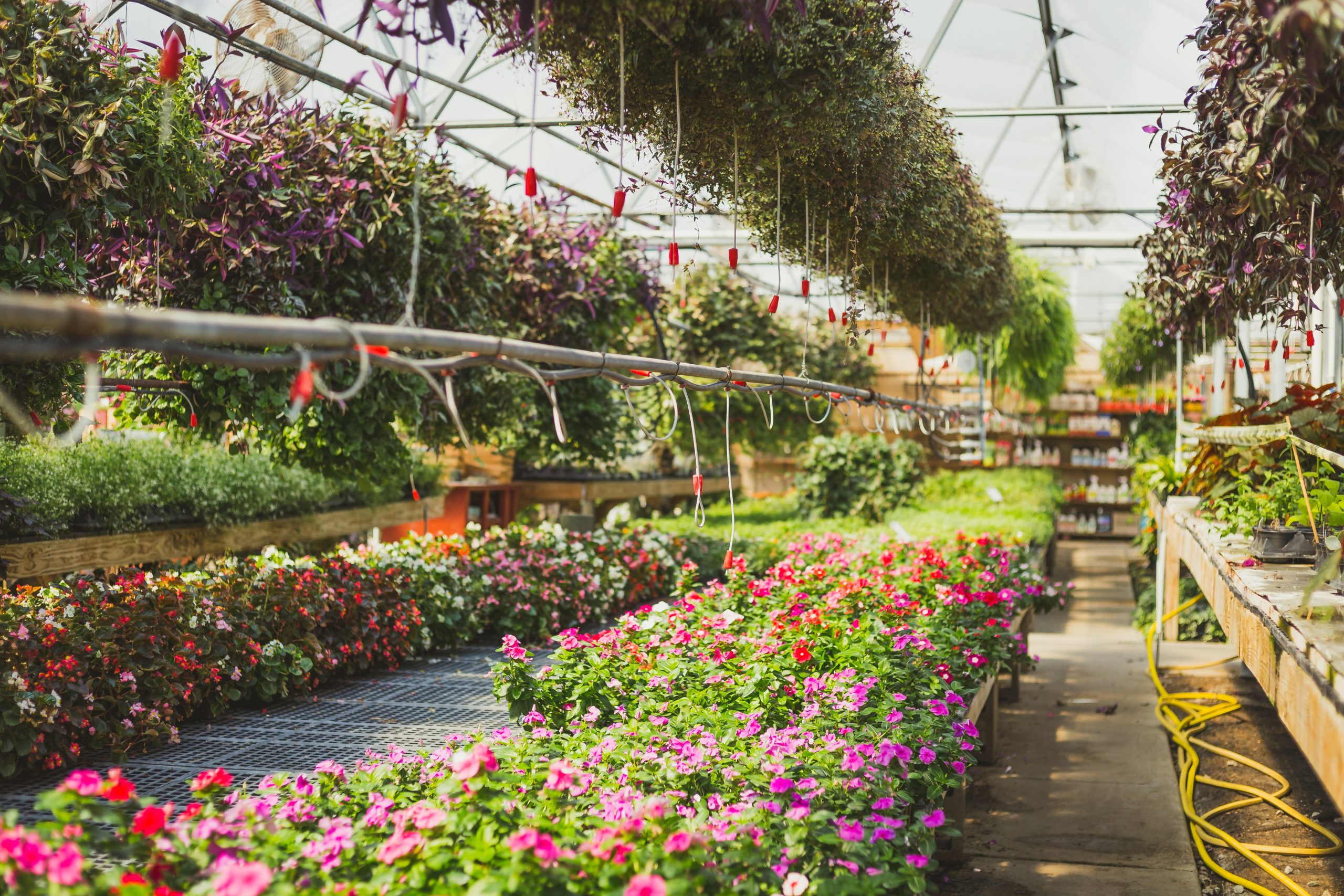 Understanding the importance of safety in your greenhouse setup should be a top priority. You're well aware that a safe environment not only means prolonged sustainability of your plant growth but also guarantees your own safety and that of anyone who has access to the greenhouse. In this regard, while you keenly tend to your growing needs for light, temperature control, ventilation, and watering solutions, there's a crucial factor you must underscore – electrical safety.
Fundamentals of Electrical Safety
Before taking the first steps towards integrating electrical safety in your greenhouse setup, it is paramount that you grasp the basic principles. As you know, greenhouses make use of several electrically powered systems.
Knowing how each system works and potential inherent risks are integral to creating a safe environment. This means understanding concepts such as grounding, circuit protection and isolation, safety cut-outs among others.
Arguably one of the significant prerequisites would be understanding the importance of grounding in your greenhouse electrical system. Grounding generally provides a path of least resistance which unwanted electricity can follow into the ground hence safeguarding human lives and equipment.
Additionally, incorporating circuit breakers or fuses into your design is non-negotiable. These paraphernalia interrupt or break an electrical circuit whenever excessive electrical current is detected hence preventing incidents like fire hazards or short-circuiting due to overload.
Remembering safety cut-outs can save you from unfortunate incidents as these basically switch off electrical power in times of irregularities such as when part of the body accidentally comes into contact with live wires.
Benefits of Electrical Safety
The benefits associated with implementing sound electrical safety measures in setting up your greenhouse cannot be overstated. Integrating these measures goes beyond just complying with local regulatory standards; it is significantly about preserving human life and property.
By practicing proper electrical safety measures, you can prevent accidents related to electrocution and fires caused by faulty wiring or overloading circuits. Furthermore, by protecting your various electronic devices from power surges or other failures, you extend their lifespan thus allowing for greater efficiency and longevity.
Integrating Electrical Safety Measures
So how do you integrate all this knowledge on grounding systems, circuit protections and safety cut-outs? Here's where this electrician comes into play! Professional electricians have years of training and expertise under their belt making them perfect facilitators in the intricate task of perfectly fusing together all these elements harmoniously for maximum output.
Challenges in Implementation
Like any creative process aiming for perfection, integrating electrical safety into your greenhouse doesn't come without its unique set of challenges. Perhaps one main deterrent could be cost implementation issues surrounding investment in quality equipment structure redesigns might spring up.
Another hurdle could be gaining sufficient knowledge on technical jargon; however, procuring services from credible professionals always serves to iron out such creases.
Case Studies on Integration
You don't have to take our word for it – industry case studies support embracing a comprehensive approach toward electrical safety integration within greenhouse operations. There's compelling data endorsing robust designs that interweave fail-proof configuration strategies used all over vastly benefitting owners through minimized mishaps resulting in property damage avoidance alongside enhanced efficiency from prolonged equipment health.
Electrically Safe Greenhouse Future
Looking ahead foresee a future where every greenhouse owner spares nothing short ensuring paramountcy regarding electricity-induced disasters prevention due completely eliminating instances wiring faults overheating issues caused inadequate ventilation other components including transgressing laid-out guidelines by regulatory bodies committing their full efforts towards creating healthy safe spaces both for plants themselves but also humans involved throughout maintaining these spaces live thrive.
Strategies for Electrical Safety Enhancement
With insights collected, it's pertinent to devise strategies that serve your greenhouse's need for electrical safety enhancement. Be it discerning a wiring overhaul or integrating advanced automation, these final pivots are vital to ensure your greenhouse's seamless functioning, growth and sustainability.
Leverage Technology
The digital era brings forth technologies from simple timers for lights and watering systems to sophisticated sensor-controlled mechanisms. Embrace these smart systems as they remarkably streamline operations. Plus, they bring in critical safety benefits like fault detection and overload prevention.
Regulatory Compliance
While establishing electrical safety measures in your greenhouse setup, always keep local regulations at the forefront. Adherence builds a compliant system, but more than this legal stance, it reinforces holistic security within the framework of standard guidelines known best to protect human life and property.
By implementing these strategic steps, you affirm an unwavering commitment towards electrical safety in your greenhouse space. In doing so, you bestow upon yourself the peace of mind from substantial risk reduction while presenting an environment thriving on consistent growth made possible by the seamless fusion of technology-meets-safety.
Conclusion: The Essential Safety Balance
In wrapping up recall beginning discussion noting balance between successful unfettered plant growth alongside ensuring human life alongside property preservation obtains most focus while treating subject matter surrounded integrating effective existing working conditions while observing electricity usage within your greenhouse setup.

How Does a Greenhouse Work?
Gardening is a great way to get fresh air, physical activity, connect with nature, and spend time outdoors. But if you're looking to take your growing operation to the next level, you should look into greenhouse construction. Ideal for large agricultural operations or even just your backyard garden, a greenhouse can extend your growing season, provide optimal growing conditions, and protect your plants from predators.
We've all probably heard of a greenhouse, but before you make the investment, it's wise to do your research and understand your options. It's also important to understand how a greenhouse works and how it affects the growing conditions of your plants. Well, that's why we're here to help. In this article, we're taking a closer look at greenhouses and how this technology can help transform your growing season and plants.
What is a Greenhouse?
We've all heard of this type of structure, but do you really know what a greenhouse is? A greenhouse is a structure that consists primarily of transparent materials for the roof and walls. In the majority of cases, glass is used to allow sunlight into the space, but it then cannot exit, which creates a warming environment. Greenhouses range in size from shed-like structures you might see in someone's backyard all the way to industrial-scale operations where they can take up acres upon acres.
What is this all for? The purpose of this structure is to allow in sunlight, which warms the interior of the greenhouse while protecting the plants inside from cold temperatures, bad weather, and pests and predators like deer or rabbits. Greenhouses are popular and can be used throughout the world, especially in colder climates, to create an ideal growing environment for plants, herbs, or any type of produce.
Greenhouses are versatile and customizable and can be used by anyone, ranging from multinational companies to your neighbor who loves to garden. If you're looking to grow in optimal conditions, a greenhouse could be beneficial for you.
Benefits of a Greenhouse
Greenhouses are popping up everywhere—and for good reason. Take a look at just a few of the top benefits of having your own greenhouse:
Your own growing space: have you ever dreamed of having your own dedicated growing space? If so, you'll need a greenhouse. Don't worry about clutter or determining the best space for your plants. A greenhouse does all that for you and even will help you finally get organized with your growing.
Optimal growing conditions: by trapping heat and sunlight, a greenhouse creates ideal growing conditions for a wide range of plants and herbs. With a greenhouse, you're in control of the growing conditions.
Protection: spending time on your plants only to have them eaten or destroyed by local critters is one of the worst feelings. To keep your plants safe from pests like deer or rabbits, use a greenhouse that provides maximum protection. It's also an ideal method for keeping out disease and fungi that can harm or destroy your entire yield. With a greenhouse, give your plants the protection they need.
Extend your grow season: depending on where you live, you may have a rather short growing season, which can severely limit how much (and what types of plants) you can actually grow. A greenhouse changes all this by providing you with optimal growing conditions throughout the whole year. All you need is sun.
Save money: while the initial construction of your greenhouse will, of course, require some costs, most greenhouse owners end up saving quite a bit of money in the big picture. Since you can extend your growing season, you can grow more and more types of plants or produce. And since a greenhouse provides protection for your grow, you won't waste money on replacing damaged or dead plants nearly as often. It will also cut down on your need to buy expensive fertilizers throughout the year.
How Does a Greenhouse Work?
As you can see, there are quite a few reasons to use a greenhouse for your grow needs. Greenhouses will let you extend your growing season, and at the same time, protect your plants from pests and predators. But have you ever stopped to consider how this technology actually works? Well, let's take a closer look.
A greenhouse works by allowing sunlight to enter your space. This is why it's so important that the building materials are transparent, such as using glass. Light will enter the greenhouse and then the heat from the solar radiation is absorbed by the plants in the interior space of the greenhouse. Remember, the darker the surface area, the more heat is absorbed.
When heat is absorbed, the wavelength of the incoming light is changed. In this new length, the heat cannot exit the greenhouse as it was able to enter. So, effectively, the greenhouse traps these wavelengths of heat inside. The heat remains in the greenhouse and radiates throughout the space, warming up the environment inside. As long as you're receiving sunlight throughout the day, your greenhouse and your plants will stay warm.
Conclusion – How Does a Greenhouse Work?
A greenhouse construction project can truly transform your growing operation—no matter how large or small. From a full-scale operation to a simple home garden, a greenhouse could be the perfect solution to help you grow the best plants yet. By allowing sunlight and heat into the interior space, the greenhouse traps heat and ensures optimal growing conditions for your plants, herbs, and produce. A greenhouse enables you to have complete control over the growing environment, which will end up giving you the best yield yet.
Building a greenhouse is ideal for any space. Since you can customize the size and shape of your greenhouse, it can suit any yard or full-scale operation. Extend your grow season, create an amazing growing environment, protect your plants from pests and predators, and create your own dedicated growing space. All of these are just a few of the benefits when you've added a greenhouse to your space. If you're really looking to take your grow operation to the next level, there's no doubt about it, a greenhouse is a must.