Introduction to Landscape Edging: Basics for Beginners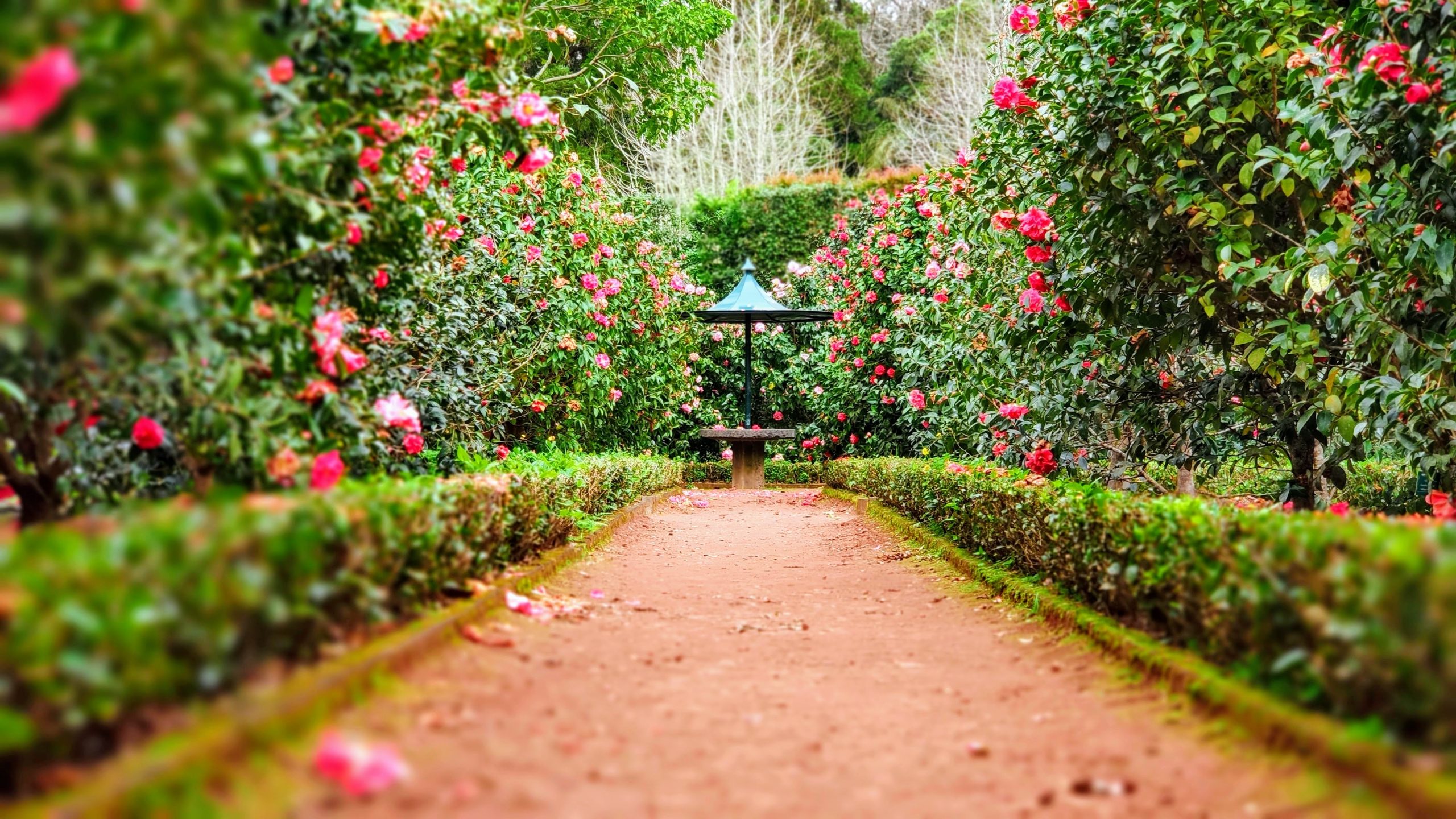 If you've ever wondered, "What's the big deal about landscape edging?" you're not alone. It's often overlooked, but it's a crucial part of any outdoor space. It's not just about aesthetics; it's also about practicality and maintenance. Whether you're a green thumb or a gardening newbie, understanding landscape edging basics is key. So, let's dive in and demystify this essential gardening skill.
Understanding the Importance of Landscape Edging
You're probably wondering why garden edging is so important, aren't you? Landscape edging plays a pivotal role in maintaining the aesthetics of your outdoor space. It creates a well-defined boundary between different areas, such as the lawn and flower beds. This not only enhances the visual appeal but also makes maintenance easier. Without proper edging, your carefully planted flowers and shrubs may get overrun by aggressive lawn grass. Furthermore, edging acts as a barrier, preventing soil erosion and the spread of mulch. It provides a crisp, clean line that adds structure to your garden, making it look neat and organized. So, understanding the importance of landscape edging is crucial for anyone interested in maintaining a beautiful and well-manicured lawn or garden.
Different Types of Landscape Edging Materials
Let's dive right into the different materials you can use to edge your garden, each with its own unique benefits and drawbacks. Landscape edging can be crafted from an array of materials, including wood, metal, stone, plastic, and brick. Wood lends a natural, rustic aesthetic, though it may decay over time. Metal, particularly steel or aluminum, offers durability and an industrial feel but may rust. Stone and brick provide a classic, timeless look and are incredibly resilient, but they're also more labor-intensive to install. Plastic is affordable and easy to install, yet it can become brittle and crack under extreme weather conditions. Picking the right material depends on your garden's needs, your aesthetic preferences, and your budget.
Step-by-Step Guide to Installing Your Landscape Edging
Here's a step-by-step guide that will help you install your garden border, no matter what material you have chosen. First, mark the area where you plan to install the edging. Use a spray paint or a garden hose to outline the border. Second, dig a trench along the marked area. The trench should be as deep as the height of your edging material. Third, place your edging material into the trench. Make sure it fits snugly and is even with the ground level. Fourth, backfill soil into the trench to secure the edging in place. Lastly, compact the soil using a tamper. Now, you have a professional-grade garden border that will serve as a boundary for your gardening activities.
Maintenance Tips for Your Landscape Edging
Maintaining your garden border isn't as hard as it seems, especially if you know some handy tips and tricks. Regular inspection is key to keeping your landscape edging in top shape. Look out for any signs of wear and tear or damage, and repair or replace sections as necessary. Cleaning is also essential. A simple wipe down with a damp cloth can remove dirt and prevent the build-up of debris that might cause damage over time.
Another tip is to regularly reassert the border. Over time, edging can become displaced due to weather conditions or natural ground movement. Simply pushing the edging back into place can prevent this. Lastly, consider applying a protective sealant annually to extend the life of your edging. Proper maintenance will ensure your landscape edging remains effective and visually appealing for years to come.
Common Mistakes to Avoid in Landscape Edging
It's easy to make errors when setting up your garden border, but understanding common mistakes can help you avoid them. Firstly, avoid choosing the wrong materials. Not all edging materials are created equal. Some may not hold up well in your climate, while others may not match the aesthetic of your landscape. Secondly, don't neglect proper installation. Poorly installed edging can shift, causing your garden borders to lose their shape over time. Thirdly, avoid ignoring your garden's natural flow. The edging should complement the existing lines of your landscape, not fight against them. Lastly, don't forget to maintain your edging regularly. Even the best materials can deteriorate without proper care. By avoiding these mistakes, you can create a beautiful and lasting border for your garden.
Frequently Asked Questions
What Are the Costs Associated With Landscape Edging?

Landscape edging costs vary significantly based on material choice and project scale. For instance, plastic edging is economical, while metal or stone edging are pricier. Professional installation also adds to the total cost.
Can I Install Landscape Edging Myself or Should I Hire a Professional?

Yes, you can install landscape edging yourself. It requires some effort and time, but it is doable with the right tools and instructions. However, hiring a professional ensures expertise and saves time.
Is It Possible to Change or Redesign My Landscape Edging Once It's Installed?

Yes, it is possible to change or redesign your landscape edging after it has been installed. However, the process may be labor-intensive and require certain tools, depending on the type of edging used.
How Does Weather Affect the Durability of Landscape Edging Materials?

Extreme weather conditions can impact the durability of landscape edging materials. Prolonged exposure to harsh sun, heavy rains, or freezing temperatures may cause materials to fade, crack, warp, or erode over time.
Can Landscape Edging Help Control Weed Growth?

Yes, landscape edging can indeed assist in controlling weed growth. It creates a physical barrier that prevents weeds from spreading into your garden or lawn, thus maintaining the neat appearance and health of your landscape.
Conclusion
In conclusion, landscape edging is an essential aspect of a well-kept garden. From choosing the right materials to understanding how to install and maintain it, every step is crucial. Avoiding common mistakes will ensure your edging serves its purpose effectively. Remember, a well-edged landscape doesn't just enhance aesthetics, it also makes maintenance easier. So, don't underestimate the power of good landscape edging.

Elevate Your Outdoor Space: Designing a Stunning Landscape with XPA Exterior Flush Panels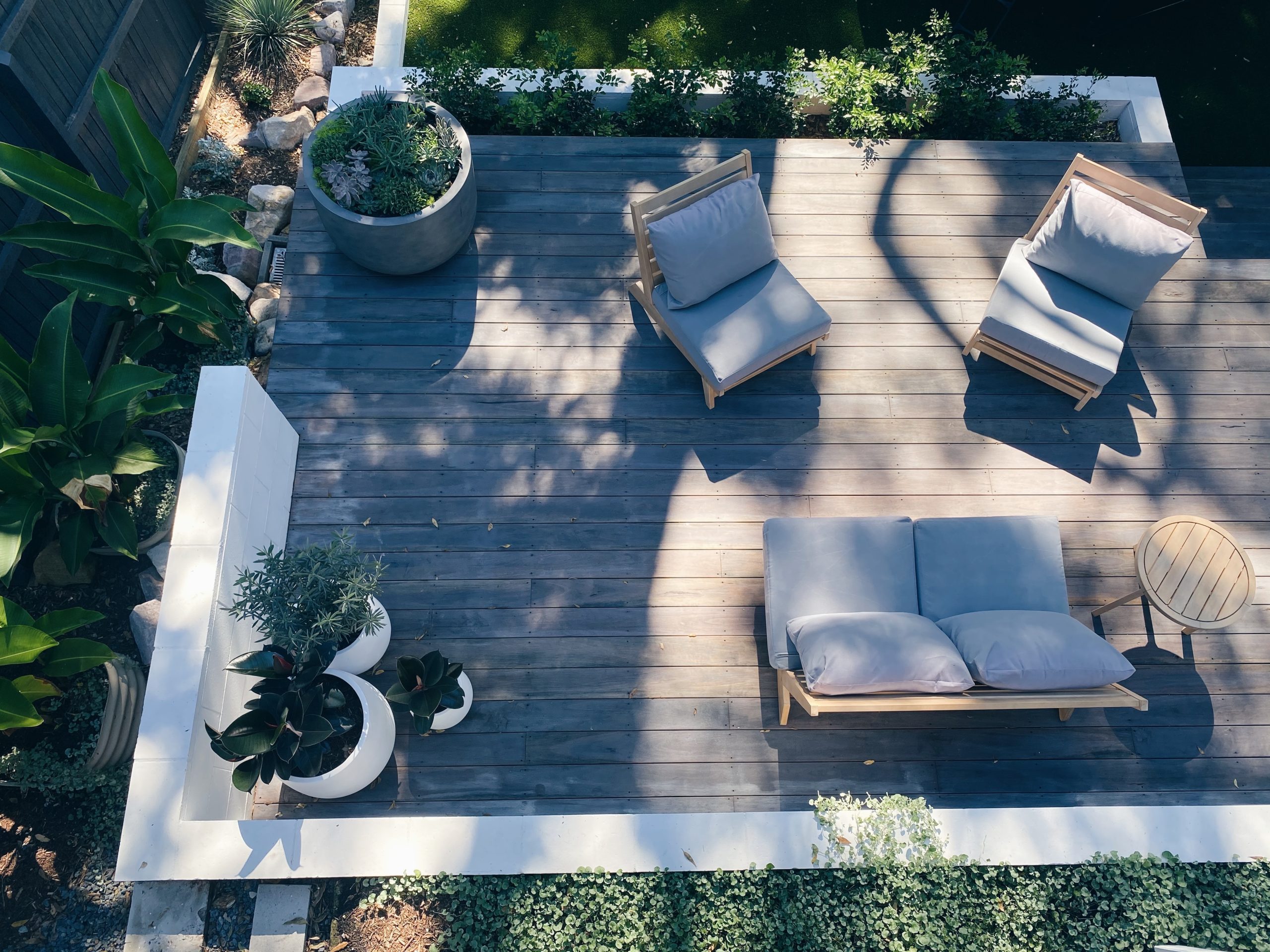 Outdoor spaces have gained significant importance, especially in today's fast-paced world. They are now more than just regular backyards and gardens.
Outdoor space design and utilization are crucial in enhancing our overall quality of life. One significant element in creating stunning outdoor areas is using XPA exterior flush panels. These access doors not only add aesthetic appeal but also offer practical advantages.
In this article, we'll talk about the significance of outdoor spaces, delve into what XPA exterior flush panels are, and discuss their numerous benefits.
We'll also highlight their role in providing peace of mind by safeguarding access to outdoor electrical components, like lights and gas meters.
Lastly, we'll discuss how landscaping is pivotal in crafting welcoming environments within these outdoor spaces.
Understanding the Importance of Outdoor Spaces in Modern Living
Modern living gives a greater emphasis on outdoor spaces for several reasons:
Wellness and Relaxation: Outdoor spaces give you a place when you need a timeout from your busy life. They serve as a refuge from daily stressors and allow you to unwind and connect with nature.
Entertainment and Socialization: They offer the perfect backdrop for gatherings, parties, and other activities, promoting social bonds and fostering community spirit.
Remote Work and Learning: The COVID-19 pandemic showed us the need for functional outdoor spaces where people can work, study, and stay connected within a safe and open environment.
Overview of XPA Exterior Flush Panels
The XPA exterior flush access panel is a versatile building material that can boost an outdoor space's aesthetics and functionality.
It is a specialized access panel that blends well into the exterior environment. Made from heavy-duty aluminum with a powder-coated finish, it withstands various environmental conditions. This makes it ideal for outdoor applications.
This access door offers the following key advantages:
Durability: Because it is made from high-quality materials, an XPA exterior flush panel can withstand harsh weather conditions and daily wear and tear.
Customizability: These panels come in various sizes, colors, and finishes—allowing you to match any outdoor aesthetic.
Ease of Installation: These panels are designed for easy installation, whether for fencing, privacy screens, or decorative elements.
Low Maintenance: XPA exterior flush panels require minimal upkeep, saving you time and effort in the long run.
Aesthetic Appeal: The sleek and modern design of XPA exterior flush access doors complements various architectural styles, enhancing the overall aesthetic of your outdoor space.
Security: Lastly, XPA exterior panels provide secure access to outdoor electrical components, water valves, gas meters, and similar system controls. Installing these doors gives you peace of mind by safeguarding them against unauthorized access or tampering.
Protecting Access to Outdoor Electrical Components
One crucial application of an XPA exterior flush access door is its ability to protect access to outdoor utility components, such as outdoor lights and shut-off valves. This is particularly important for safety and functionality.
These panels protect these components from the elements by providing a secure barrier—preventing damage and prolonging their lifespan.
Securely covering access points to outdoor electrical and utility components prevents unwanted tampering, accidents, and damage.
Installing XPA exterior flush panels gives you peace of mind, knowing that your outdoor utility installations remain safeguarded from environmental factors, vandalism, or potential hazards.
Additionally, the discreet design ensures the panels blend seamlessly with the surrounding landscape, maintaining the aesthetic harmony of the outdoor environment.
The Role of Landscaping in Creating a Welcoming Environment
Landscaping is the key to transforming outdoor spaces into welcoming environments, whether for a residential unit or a commercial building. Here are some ways landscaping can enhance your outdoor living area:
Softening Harsh Lines: Landscaping can soften the architectural lines of buildings and structures, creating a harmonious blend of nature and modern design.
Creating Focal Points: Well-placed plants, trees, or water features can draw attention to specific areas, creating balance and visual interest.
Privacy and Screening: Landscaping can work in tandem with flush panels to provide privacy and enhance the overall beauty of the outdoor space.
Sustainability: Sustainable landscaping practices, such as native plant selection and efficient irrigation systems, contribute to environmental preservation and a greener, healthier outdoor space.
Wrapping It Up 
Outdoor spaces have become integral to modern living, offering relaxation, socialization, and productivity opportunities. XPA exterior flush access panels are versatile in designing these spaces— offering durability, customizability, and security. Paired with a well-planned landscape, these panels provide a harmonious and welcoming environment that invites you to make the most of your outdoor areas.
Sponsored Post