Preventing Water Damage in Your Home Garden and Greenhouse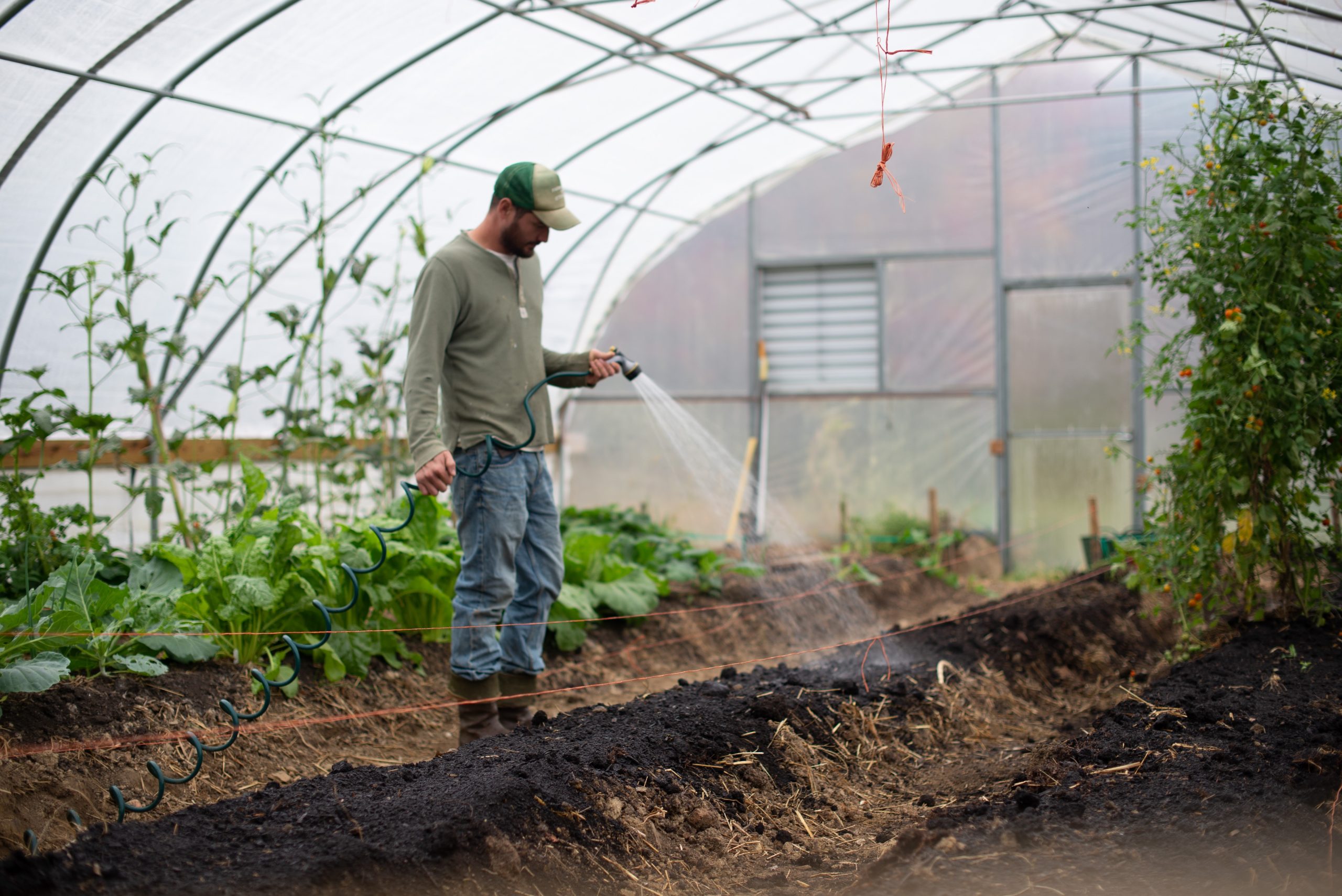 As a dedicated gardener, maintaining your garden or greenhouse's health is vital. Yet, water damage, a silent threat, can jeopardize your hard work if unnoticed. Understanding its causes and managing it effectively can prevent such disasters.
Understanding Home Garden Issues
Water damage in your beloved home garden can be a stealthy adversary. It often begins its intrusion slowly and subtly, expressing itself through seemingly minor changes that might initially go unnoticed.
Perhaps you've spotted yellow leaves or witnessed certain plants wilting despite being properly watered. These could be early warnings of water damage, birthed from overwatering or substandard drainage.
Overwatering is a common trap that ensnares numerous unsuspecting gardeners. It's a simple misconception to associate more water with more growth, but the reality sings a different tune. An overflow of water can stir up a storm of root rot, accelerate soil erosion and ultimately usher in the downfall of your prized plants.
On the flip side of this coin is inadequate drainage. If your garden's soil is not draining efficiently, water starts to pool, giving rise to issues akin to overwatering – like root rot and potential plant diseases.
Identifying Greenhouse Water Problems
Greenhouses are typically more controlled environments than outdoor gardens but they are not immune to water problems. Common issues include condensation build-up on walls or ceilings, leaking roofs or pipes, and poor irrigation systems.
Condensation build-up can create a humid environment which is perfect for mold and mildew growth. Leaking roofs or pipes not only waste precious resources but can also create pools of standing water which leads to root rot.
Subpar irrigation systems could become a bane for your greenhouse, either drenching your plants with excess water or denying them equal distribution of this vital resource. This imbalance paints a picture of some parts of your garden doused and others parched. Such inconsistent watering conditions pose a challenge for your plants to flourish and might even set the stage for disease or demise.
Effective Water Management Techniques
Initiating your journey to prevent water damage in your cherished home garden begins with a seemingly simple question – how thirsty are your plants really? It's a fascinating fact that different varieties of greenery desire varying amounts of hydration. So, arm yourself with knowledge by conducting thorough research before you settle on a watering rhythm.
An additional, quite potent strategy is to enrich the quality of your earthy canvas. How? By introducing organic materials like compost or manure into the mix. This magical addition not only gives a nutritious boost to your foliage but also works wonders in reforming the soil structure, thereby paving the way for superior drainage and a well-balanced moisture retention system.
And if you're dealing with areas haunted by inadequate natural drainage, don't fret! You can bring back harmony by introducing raised beds into your garden or laying down a well-designed drainage system which will act as reigns, keeping excess moisture in check.
Implementing Greenhouse Water Controls
To prevent water damage in a greenhouse, regular maintenance checks are crucial (click here for a detailed water damage checklist). Ensure roofing material is intact without cracks where leaks might form; check piping regularly for signs of leakage; regularly clean gutters to avoid blockage that could result in flooding; assess whether condensation build-up is excessive – if it is, consider investing in a proper ventilation system.
Your irrigation system should distribute water evenly across all plantings without oversaturating certain areas. Consider using drip irrigation systems which provide slow, steady watering directly at the root level reducing risk of overwatering.
Regular Maintenance and Inspection
Preventing water damage requires regular maintenance and inspection of both your home garden and greenhouse. Keep an eye out for early signs of trouble such as wilting leaves or mold growth on walls. Regularly inspect the physical structures like walls, roofs and pipes – fix any found leaks immediately.
Also be proactive with seasonal weather changes – prepare beforehand for seasons with heavy rainfall by ensuring proper drainage systems are in place; during drier periods adjust watering schedules accordingly so as not to stress plants with too much hydration.
Mitigating Water Damage When It Occurs
At times, even with your topnotch efforts, water damage might still find a way. But don't let panic set in – it's far from the apocalypse. Swift and apt measures taken can help restrain the damage and potentially be the knight in shining armor for your plants.
First, assess the extent of the damage. If it's minimal, cut back on watering and improve drainage in the affected area. For more serious cases involving mold or rot, you may need to remove and replace the affected plants and soil.
Regularly inspect your garden and greenhouse for early signs of water damage as early detection is key in managing any potential problems. By staying vigilant, you'll be able to maintain a vibrant and healthy garden and greenhouse.
Wrapping It Up
Preventing water damage requires understanding potential issues, improving soil quality, maintaining structures, and preparing for seasonal changes. This safeguards plant and infrastructure longevity, ensuring optimal growth conditions.

How Does a Greenhouse Work?
Gardening is a great way to get fresh air, physical activity, connect with nature, and spend time outdoors. But if you're looking to take your growing operation to the next level, you should look into greenhouse construction. Ideal for large agricultural operations or even just your backyard garden, a greenhouse can extend your growing season, provide optimal growing conditions, and protect your plants from predators.
We've all probably heard of a greenhouse, but before you make the investment, it's wise to do your research and understand your options. It's also important to understand how a greenhouse works and how it affects the growing conditions of your plants. Well, that's why we're here to help. In this article, we're taking a closer look at greenhouses and how this technology can help transform your growing season and plants.
What is a Greenhouse?
We've all heard of this type of structure, but do you really know what a greenhouse is? A greenhouse is a structure that consists primarily of transparent materials for the roof and walls. In the majority of cases, glass is used to allow sunlight into the space, but it then cannot exit, which creates a warming environment. Greenhouses range in size from shed-like structures you might see in someone's backyard all the way to industrial-scale operations where they can take up acres upon acres.
What is this all for? The purpose of this structure is to allow in sunlight, which warms the interior of the greenhouse while protecting the plants inside from cold temperatures, bad weather, and pests and predators like deer or rabbits. Greenhouses are popular and can be used throughout the world, especially in colder climates, to create an ideal growing environment for plants, herbs, or any type of produce.
Greenhouses are versatile and customizable and can be used by anyone, ranging from multinational companies to your neighbor who loves to garden. If you're looking to grow in optimal conditions, a greenhouse could be beneficial for you.
Benefits of a Greenhouse
Greenhouses are popping up everywhere—and for good reason. Take a look at just a few of the top benefits of having your own greenhouse:
Your own growing space: have you ever dreamed of having your own dedicated growing space? If so, you'll need a greenhouse. Don't worry about clutter or determining the best space for your plants. A greenhouse does all that for you and even will help you finally get organized with your growing.
Optimal growing conditions: by trapping heat and sunlight, a greenhouse creates ideal growing conditions for a wide range of plants and herbs. With a greenhouse, you're in control of the growing conditions.
Protection: spending time on your plants only to have them eaten or destroyed by local critters is one of the worst feelings. To keep your plants safe from pests like deer or rabbits, use a greenhouse that provides maximum protection. It's also an ideal method for keeping out disease and fungi that can harm or destroy your entire yield. With a greenhouse, give your plants the protection they need.
Extend your grow season: depending on where you live, you may have a rather short growing season, which can severely limit how much (and what types of plants) you can actually grow. A greenhouse changes all this by providing you with optimal growing conditions throughout the whole year. All you need is sun.
Save money: while the initial construction of your greenhouse will, of course, require some costs, most greenhouse owners end up saving quite a bit of money in the big picture. Since you can extend your growing season, you can grow more and more types of plants or produce. And since a greenhouse provides protection for your grow, you won't waste money on replacing damaged or dead plants nearly as often. It will also cut down on your need to buy expensive fertilizers throughout the year.
How Does a Greenhouse Work?
As you can see, there are quite a few reasons to use a greenhouse for your grow needs. Greenhouses will let you extend your growing season, and at the same time, protect your plants from pests and predators. But have you ever stopped to consider how this technology actually works? Well, let's take a closer look.
A greenhouse works by allowing sunlight to enter your space. This is why it's so important that the building materials are transparent, such as using glass. Light will enter the greenhouse and then the heat from the solar radiation is absorbed by the plants in the interior space of the greenhouse. Remember, the darker the surface area, the more heat is absorbed.
When heat is absorbed, the wavelength of the incoming light is changed. In this new length, the heat cannot exit the greenhouse as it was able to enter. So, effectively, the greenhouse traps these wavelengths of heat inside. The heat remains in the greenhouse and radiates throughout the space, warming up the environment inside. As long as you're receiving sunlight throughout the day, your greenhouse and your plants will stay warm.
Conclusion – How Does a Greenhouse Work?
A greenhouse construction project can truly transform your growing operation—no matter how large or small. From a full-scale operation to a simple home garden, a greenhouse could be the perfect solution to help you grow the best plants yet. By allowing sunlight and heat into the interior space, the greenhouse traps heat and ensures optimal growing conditions for your plants, herbs, and produce. A greenhouse enables you to have complete control over the growing environment, which will end up giving you the best yield yet.
Building a greenhouse is ideal for any space. Since you can customize the size and shape of your greenhouse, it can suit any yard or full-scale operation. Extend your grow season, create an amazing growing environment, protect your plants from pests and predators, and create your own dedicated growing space. All of these are just a few of the benefits when you've added a greenhouse to your space. If you're really looking to take your grow operation to the next level, there's no doubt about it, a greenhouse is a must.