G&G Book Review – 100 Plants You Can Grow and Eat
An increasing number of people are taking to heart the old saying "you are what you eat".  More and more consumers are paying close attention to the substances they put into their bodies and are beginning to reject the GMOs, chemical preservatives, chemical dyes, and artificial flavors that are contained in the processed foods lining the aisles of supermarkets everywhere. Unfortunately, government agencies have been slow to step in and regulate or mandate the healthfulness of our food. Even without government intervention, there has been a shift in consciousness and many people are no longer blindly accepting products marketed as "food". This growing portion of the population is taking their diets, and therefore their health, into their own hands.
The best way to take control of one's own health is to consume fresh, organic foods. When purchasing these foods at a market or grocery store, it is a good idea to ask a lot of questions regarding the origin and the techniques used to grow the produce. If those selling the products do not know where or how the food was grown, they should not be trusted as a source for healthy food. Generally speaking, farms and markets that sell organic products and take sustainability seriously are proud of what they are doing and will be happy to provide potential consumers with answers to all of their questions.
If you have even a small amount of outdoor space, he or she can take control of his or her health by growing an organic garden. An organic garden will supply fresh, nutrient dense produce; the freshest and most nutrient-rich available. As an added bonus, tending a backyard organic garden can help lower stress by getting the horticulturist out into the fresh air, sunshine, and soil. A person who has outdoor space and understands the importance of an organic diet may still be hesitant about trying his or her hand at gardening. Growing food was something most people did just a few generations ago. Unfortunately, today, many people don't even know how to begin growing their own organic food. Our general disconnection with the natural world has left many people feeling helpless. Even if they wanted to grow their own produce, what would they grow? How would they grow it? Which foods would be the most beneficial to individual health? Answering these questions and empowering people to take control of their health are two of the reasons Milo Shammas, a.k.a. Dr. Earth, wrote his latest
book, 100 Organic Plants You Can Grow and Eat.
100 Organic Plants You Can Grow and Eat
100 Organic Plants You Can Grow and Eat is a field guide detailing 100 fruits, vegetables, nuts, and herbs that a gardener can find at most nurseries and that will grow in most regions. This field guide is the ultimate handbook explaining healthfulness through organic plants and providing the precious information that was once passed down from one generation to the next.
At first glance, I was impressed with 100 Organic Plants You Can Grow and Eat because it is well organized and pleasing to the eye. Upon further study, I was even more impressed and believe this handbook to be the most concise and complete organic gardening field guide available. Although there is emphasis on growing each plant, this field guide is not just for gardeners; it is for anyone who wants quick, but in-depth information, about organic food crops. The information for each of the 100 plants is broken down into six subcategories: Health Power, Vitamin and Mineral Content, Disease Prevention, How to Grow, Insect Control, and Tips.
Health Power
The first subcategory for each of the listed plants in this field guide is "Health Power". This section discusses the potential health benefits of the particular crop, why and how it supplies those health benefits, and which methods of consumption offer the highest health benefits. It is very important to note that each person has a unique biochemical makeup and health history. 100 Organic Plants You Can Grow and Eat does not claim to be, nor was it designed to be, a substitute for qualified medical diagnosis and/or treatment. However, based on the author's personal and professional opinions and experiences, this field guide offers insight into the relationships between foods, human and animal health, and disease prevention. The various studies mentioned in the field guide are believed by the publisher to be reputable and accurate. All in all, 100 Organic Plants You Can Grow and Eat is a wealth of information regarding the potential health benefits of the plants listed in the book. Even those who are unable to grow their own gardens can gain valuable knowledge about the potential health benefits of the most popular fruits, vegetables, nuts, and herbs. 100 Organic Plants You Can Grow and Eat is not only an organic gardening field guide; it is also the ultimate reference book for informed grocery shopping.
Vitamin and Mineral Content
The second subcategory for each plant listed is "Vitamin and Mineral Content". This section lists the vitamins and minerals obtained when consuming the particular plant. The nutritional outline helps gardeners and/or grocery shoppers identify which plants contain a particular vitamin or mineral. The health benefits of certain plants may come from that plant's phytonutrients and not directly from the vitamins and minerals; in these instances, it would be addressed in the "Health Power" section.
Disease Prevention
The "Disease Prevention" subcategory imparts up-to-date information about which diseases can be prevented by consuming a particular organic food. Again, it should be stressed that 100 Organic Plants You Can Grow and Eat is not designed to be a substitute for qualified medical diagnosis and/or treatment. That being said, the information provided in "Disease Prevention" is crucial for those who wish to take their health into their own hands.
How to Grow
The "How to Grow" subcategory is pretty straightforward; it gives specific information for sowing, cultivating, and harvesting each of the 100 plants. Each "How to Grow" section contains a wealth of information, including the optimal pH, soil density/composition, irrigation requirements, nutritional requirements, and more. This subcategory is concise, yet informative. The "How to Grow" sections are not wordy or full of fluff. The pertinent information is explained in an understandable and direct manner.
Insect Control
Cultivating an organic garden will most likely mean the gardener will, at some point, have to deal with pest insects. Luckily, the "Insect Control" subcategory highlights specific pest insects that are likely to affect the particular plant and how to control these pest insects with sustainable and organic treatments and/or techniques.
"Tips"
The final subcategory for each of the 100 plants listed in this field guide is "Tips". These tips vary depending on the particular plant, but provide some additional and essential information about each plant. These tips range from what to look for when purchasing a fruit/nut tree from a nursery to preserving a soil's balance when growing perennial food crops and everything in between.
Recipes
A bonus found throughout 100 Organic Plants You Can Grow and Eat are recipe cards. There are close to 50 recipes scattered throughout the field guide on the corresponding plant's page. With a variety of recipes, such as shrimp stuffed tomatoes or chocolate covered mandarin oranges, one's culinary creativity is sure to be stimulated.
About the Author
As the "Godfather" of probiotic soils, Milo Shammas was the first person to produce organic, prepackaged soils that were inoculated with living microorganisms. This unique approach revolutionized the organic, prepackaged soil and fertilizer markets. Milo is truly passionate about his company, Dr. Earth, because he believes that
organic gardening is a safer and healthier way to garden. He trusts that organic gardening has the potential to heal, not only individuals, but communities and, ultimately, our planet.
It was this concept of broader healing that inspired the name Dr. Earth. Becoming an author and publisher came naturally to Milo as well. 100 Organic Plants You Can Grow and Eat is Milo's third book. His other two, Healthy Garden Healthy You and Home Grown Food dive deep into the vast world of microorganisms found in a living soil and the relationship of an organic lifestyle to overall health. As a whole, Milo's literary works aim to spread awareness and to equip individuals with the tools necessary to better their lives by adopting an organic lifestyle.
Milo's writing style is intelligent and direct, much like the man himself. His style was no doubt partially developed by extensive reading and writing every day. Being the head of a company as successful as Dr. Earth means sifting through hundreds, if not thousands, of customer inquiries, not to mention reading and responding to hundreds of emails daily. His passion and knowledge of organic gardening products and techniques, along with his love of reading and writing, is how and why his publishing company, Cedar House Press, came to be. He knew he could effectively share his vast knowledge in the form of books and gardening guides. Milo has also published articles in prestigious business magazines, such as Forbes.
Milo Shammas is certainly someone who not only talks the talk, but also walks the walk. There is a reason why his company's tagline is "the highest level of organic purity". All of Dr. Earth's products are derived from the highest quality organic ingredients, contain absolutely no GMOs, and are certified for organic production. Milo Shammas' latest literary endeavor, 100 Organic Plants You Can Grow and Eat is the most comprehensive, yet concise, compilation of organic health and gardening information available. On the back cover of the book there is a powerful quote from the author himself, "He who owns land possesses the greatest potential to live the longest life, for he has the ability to grow his own food and determine the ultimate control of his health, thus, his destiny." I believe one of the main reasons Milo created this book was for the very purpose of empowering individuals, through an organic lifestyle, to take back control of their destinies.
For more information visit MiloShammas.com.

Red Maeng Da Vs. Red Bali Kratom: What's The Difference?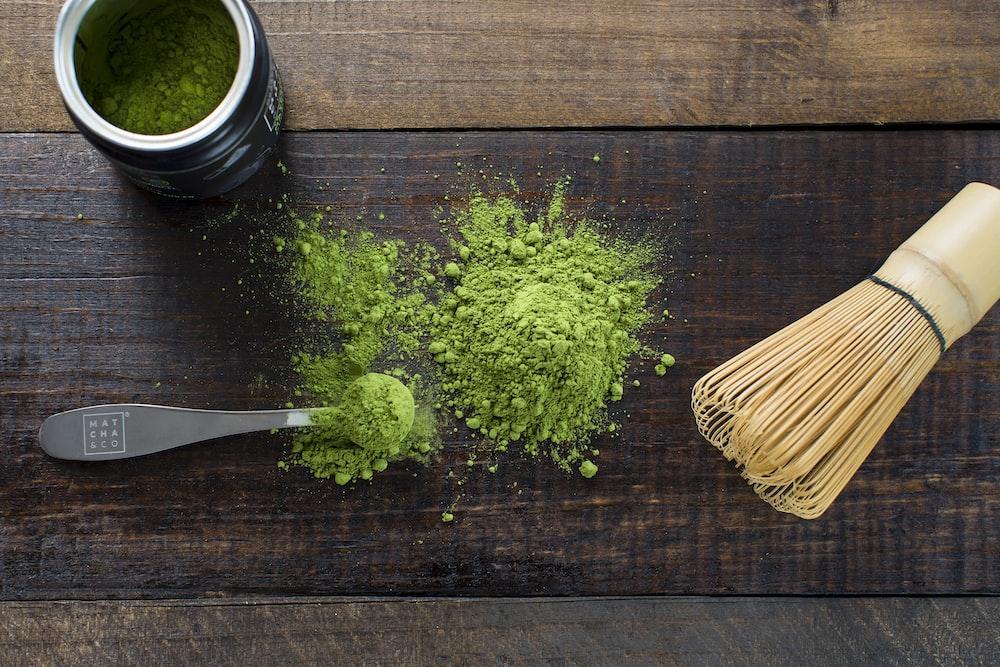 If you're interested in trying kratom, you may have seen Red Vein Maeng Da and Red Vein Bali Kratom. Both red kratom strain are popular among the world's users, but what's the difference between them?
This article will compare red maeng da vs red bali kratom, including its effects, dosage, and more. Both of these red strains are very popular and have many similarities. Though there are similarities between both strains, they do have some differences.
Keep reading to learn more about the red Maeng da and the red Bali strain, and find out which one is right for you!
Red Maeng Da Kratom Strains
Red Maeng Da Kratom strains are among the most popular strains of kratom. They are known for their high levels of alkaloids, which gives them their distinctive red color. They are also known for their powerful effects.
Red Maeng Da kratom strains are typically grown in the rainforests of Indonesia. The name "Maeng Da" actually means "pimp grade" in Thai, which is ideal given the strain's reputation for being one of the strongest kratom strains.
These strains can be found in various forms, including powder, capsules, and leaves. The most popular way to take Red Maeng Da kratom is in capsule form, allowing for more precise dosage.
It is also popular for making kratom tea, as the leaves can be steeped in hot water to make tea.
As a result, some kratom fans feel that the name Maeng Da implies excellent quality and potency. If you're one among the many kratom users looking for high quality red kratom strains or good quality kratom products, Red Maeng Da might be the way to go.
But it is essential to consult a medical professional before taking prescription medication or being affected by a serious medical condition, as it sometimes tends to have the opposite effect.
Red Bali Strains
When it comes to taking red Bali kratoms, there are some facts that you should know. Red vein strains are obtained from a method called grafting.
It is a process in which two different red vein plants are mixed to get the result of a combined characteristic.
Red Bali is one of kratom's most famous red strains. Not only is it popular, but it is also one of the high-potency strains.
Many believe that red Bali is the most muscular strain of kratom as it might help relieve pain and physical discomfort. If you're looking for a potent pain reliever, kratom experience, or mood enhancement, red Bali is the way to go.
Comparing Red Maeng Da Vs. Red Bali Kratom?
Red Maeng Da vs. Bali kratoms – They are two different essential kratom strains of the same plant.
Both strains are sold as dietary supplements and are widely used for their purported relaxing effects.
While their organic compounds share some similarities, there are also some crucial differences between these two strains.
Dosage
Their universal doses are the first comparison of red Maeng da vs. red Bali kratom. For red Maeng Da, the recommended dose is between 2-4 grams, while for red Bali, the recommended dose is between 3-5 grams. Red Bali can be quite sedating, causing you to feel tired in higher doses (5+ grams).
Color Of Veins
The following comparison between red Maeng da vs. red Bali kratoms is the color of their veins.
Red Maeng da has red veins, and red Bali has green veins. The different colors indicate different alkaloid profiles. Red Maeng da typically has a higher concentration of mitragynine, while red Bali has a higher concentration of 7-hydroxymitragynine.
Red Maeng da is more stimulating, while red Bali is more sedating. Red Maeng da is more energizing and is better for daytime use. Red Bali is better for nighttime use because it can help you relax and fall asleep.
The color of kratom veins is just one of the many factors that determine its effects. Other factors include the strain, the region it's from, the quality, and how it's prepared.
Red Kratom Strain: Mature Leaves Available
On the other hand, Red kratom is said to be the most sedating of all kratom vein colors. They're also famous for providing Chronic Pain relief and relaxation.
Green Maeng Da Vein: Middle Years Leaves
Next, Green kratom is said to be in the middle of the White and Red kratom strain. They're also famous for providing a balance of both Sedation and Stimulation.
Efficacy
Both red Maeng Da and Bali kratom are effective in providing pain relief, but red Maeng Da is more potent and has longer-lasting pain-relieving effects.
User Experience
Some kratom enthusiasts prefer red Maeng Da for its relaxing effect, while others find red Bali to be more mood-boosting. Ultimately, it comes down to personal preference.
When comparing both kratoms, it is clear that both kratoms have their unique benefits.
Red Maeng Da is more potent and has a longer-lasting effect, while red Bali is more relaxing. Ultimately, the decision of which strain to take comes from personal preferences.
Origin
Red Maeng Da originates from Thailand and gets its name from a water bug called "Maeng" Conversely, red Bali kratoms come from Indonesia.
The difference in origin can affect the user experience as each kratom can offer different benefits. For example, Red Maeng Da is more energized, while Red Bali is more relaxed.
Alkaloids
Mitragynine and 7-hydroxy mitragynine, which bind the opioid receptors, are two essential alkaloids in kratom.
Red Bali kratoms and Red Maeng Da kratom include a variety of alkaloids, including these two in particular.
Other alkaloids are also present. You will discover that the alkaloids provided by each strain will vary from one another.
Location
Red Maeng Da is domestically grown in Thailand, while red Bali is grown on the Indonesian island. Red Maeng da can be found in some countries, but you have to look for the legality in places like San Diego, Rhode Island, Sarasota county, and union county.
Daytime Energy Levels
Red Maeng Da vs. Red Bali Kratom – These kratom strains come from the same family of trees, the Mitragyna Speciosa.
The difference between the two strains lies in their potency and effects. Maeng Da is widely considered the most potent strain of kratom, while Red Bali is known for its relaxing effect.
Potency
While kratom is still in the process of getting approved by the FDA as a dietary supplement, many medical professionals believe in its potential as a supplemental dietary product.
Compared to Red vein Bali, Red Maeng Da appears to be less potent but more balanced. Red Maeng Da is often used as a pain reliever, while Red Bali is commonly used to alleviate discomfort and enhance mood.
Popularity
Red Bali is one of the most popular kratoms because it boosts mood and provides relaxation. Red Maeng Da is also a popular strain, but it is more well-known for its potent effects.
Which One Should You Try?
There is no definitive answer related to it. It ultimately comes down to personal preference. Some people prefer red maeng da for its potent effects, while others find red bali more relaxing.
Try out both strains to see which one works. Red Maeng Da and Red Bali kratom are two of the most popular strains of kratom.
Both kratoms offer a variety of benefits, including relief from pain, increased energy levels, and improved mood. Red Maeng Da is more potent, while red Bali is more relaxing.
Final Thoughts
While red Maeng Da is more potent, red Bali is more relaxing. Ultimately, the decision of which strain to take comes from one's experience of using it. It is essential to start with a low dose and increase it gradually to avoid side effects.