G&G Book Review – Home Grown Food by Milo Shammas
Hippocrates is considered an outstanding figure in the history of medicine. Along with the Hippocratic oath, which is still in use today, much of his wisdom, although thousands of years old, can still serve as a guide toward progress. His ideas regarding the food we eat are particularly relevant to modern cultures. Hippocrates famously said, "Let food be thy medicine and medicine be thy food." A more contemporary rendition of this wisdom is, "You are what you eat."
When examining the diet of the average American, this idea is extremely frightening. Processed foods containing GMOs, chemical preservatives, chemical dyes and artificial flavors fill the aisles of supermarkets across the country. When inspecting the ingredient labels on these foods, it becomes evident that a degree in chemistry is required to fully understand what is actually contained in these so-called "foods". The few ingredients that are recognizable as real food are generally derived from plants and animals that have been grown or raised on chemical fertilizers and/or feed containing GMOs. Although some quality organic food options do exist and purchasing them supports organic agricultural practices, the best way to obtain the healthiest and freshest food possible is to grow it yourself.
Growing your own food was something that just about everyone did a few generations ago. Unfortunately, in today's culture, most people don't even know where to begin to grow their own organic food. Growing high quality organic food at home is not extremely difficult. In most cases, a little guidance is all it takes to understand the basics of organic horticulture and how to begin growing your own healthy food at home. A great place to find that much needed guidance can be found in a book authored by Milo Shammas called Home Grown Food.
Home Grown Food
Home Grown Food is a complete guide to understanding the composition of a living soil, organic gardening techniques, the benefits of an organic diet, and how to make an organic garden work. Essentially, Home Grown Food is an in-depth instruction manual detailing how to take control of your health through your garden and diet. What is really refreshing about this book is the straightforward way its six chapters are organized.
In chapter one, the emphasis is on understanding a living soil. It makes perfect sense to have this as the first chapter because the foundation of a healthy organic garden is the soil. One of the biggest blunders of modern agriculture is treating the living soil as a substrate void of life. This has led to our ever-increasing problems with commercial applications of chemical fertilizers and pesticides which are now responsible for polluting our land, water and air. Not only does Home Grown Food illustrate the importance of building a living soil, it also breaks down the important aspects of a soil's composition and provides helpful hints as to how to create and maintain a fertile soil.
Chapter two provides information about plants and what they need to not only survive, but to also thrive. In chapter three, an overview of organic growing and organic gardening methods are presented. This chapter also gives in-depth advice pertaining to organic growing, including pest insect and pathogen control. Chapter four outlines the health benefits of eating organic and the advantages of fresh, raw organic food. Many people understand that eating organic food is a healthy choice, but they fail to understand what it is about organic food that is beneficial. This chapter discusses how it is the high levels of phytonutrients and antioxidants found in fresh organic food that makes it such an asset to human health.
Chapter five is a general review of gardening basics. As stated in the book, gardening is a vast subject matter and there is always more to know. However, Home Grown Food does an excellent job providing the most important and relevant information for new gardeners to get growing and for experienced growers to go organic. Finally, in chapter six, Home Grown Food lists one hundred great plants to grow and eat for your health. The alphabetical list of the 100 plants is impressive, but what is really first rate is the information provided for each of the listed plants. For each plant on the list there is a description of the health benefits (including the diseases they help prevent), a vitamin and mineral profile, a "how-to-grow" explanation, insect/pest control, and any tricks or tips that may help the gardener. All-in-all, this final chapter serves as an excellent reference section for the 100 plants that can provide significant health benefits to humans.
About the Author
Milo Shammas and his company Dr. Earth Advanced Organics (DrEarth.com) are no strangers to success in organic horticulture. As the "Godfather" of probiotic soils, he was the first person to produce organic,
prepackaged soils that were inoculated with living microorganisms. This unique approach revolutionized the organic, prepackaged soil and fertilizer markets and caused many imitators to try to follow suit.
In 2004, Shammas realized that the microorganisms contained in prepackaged soils could be susceptible to damage under extreme temperature conditions. The damage usually occurs when the soil is shipped or stored in very hot or cold temperatures. To rectify this problem, Shammas patented his ProMoisture Hydrate (derived from aloe vera). He discovered that by using an extract from aloe vera's inner fillet he could protect the living microorganisms within a prepackaged soil from extreme temperatures. This, again, revolutionized the organic, prepackaged soil industry. Simply put, if a prepackaged soil does not contain ProMoisture Hydrate, it cannot protect the microorganisms within from extremely hot or cold temperatures. ProMoisture Hydrate is just one example that demonstrates how Dr. Earth supplies the highest quality organic products without compromise. There is a reason why the company's tagline is "the root of organic integrity". All of Dr. Earth's products are derived from the highest quality organic ingredients, contain absolutely no GMOs, and are certified for organic production.
As previously mentioned Milo Shammas is an inventor and currently holds four patents, including the one for his ProMoisture Hydrate. He is a problem solver and loves to challenge himself to find innovative solutions to difficult issues. As the CEO of Dr. Earth, Shammas has proven himself as a business man, but it is his creative side that drives him and gives him purpose. It's no wonder that his love of reading and writing, along with his passion for healing the earth, fueled his desire to become an author and publisher.
In addition to being a CEO, inventor, publisher, and author, Milo Shammas is an activist. He has consistently used his power to address real concerns that are normally outside the realm of an organic fertilizer company. The sad fact that many people around this world do not have access to clean water is a real concern for Shammas and is why he personally supports the Leonardo DiCaprio Foundation. Milo Shammas is the type of guy who takes world hunger seriously; a problem that he can, and will, help solve. Shammas doesn't just dream big, he makes big things happen. Shammas is motivated to make the most of his unique opportunity to generate significant change in our world and he does it for the betterment of all of the earth's inhabitants. Shammas's new website, MiloShammas.com, will be a central hub for those interested in pursuing an organic lifestyle and/or getting involved in and learning more about his personal quests through activism.
There are many great scientists, philosophers and activists who understand the importance of regaining earth's health. The harm we have done to our planet was originally done out of ignorance, but that is no excuse to continue damaging our planet. We can no longer deny that chemical fertilizers and chemical pesticides are causing real damage to the fragile ecosystems in our environment. We can no longer ignore the fact that there are many people around the world who do not have access to food or clean water. The time for change is now. Mahatma Gandhi said, "Be the change you wish to see in the world." One of the easiest ways to immediately make a real, significant change is to start an organic garden. From providing yourself and your family with fresh, organic produce to gaining more knowledge about living soils, the benefits of this seemingly insignificant venture are numerous. Milo Shammas's book Home Grown Food can help gardeners of all skill levels practice organic gardening techniques and gain all of the benefits that an organic lifestyle provides. In a world where not everyone fully comprehends the significance of Hippocrates's quote, "Let food be thy medicine and medicine be thy food", the book Home Grown Food stands out as a beacon of truth, integrity, and real hope for our future.
For more information and to order Home Grown Food or Healthy Garden Healthy You visit MiloShammas.com.

Red Maeng Da Vs. Red Bali Kratom: What's The Difference?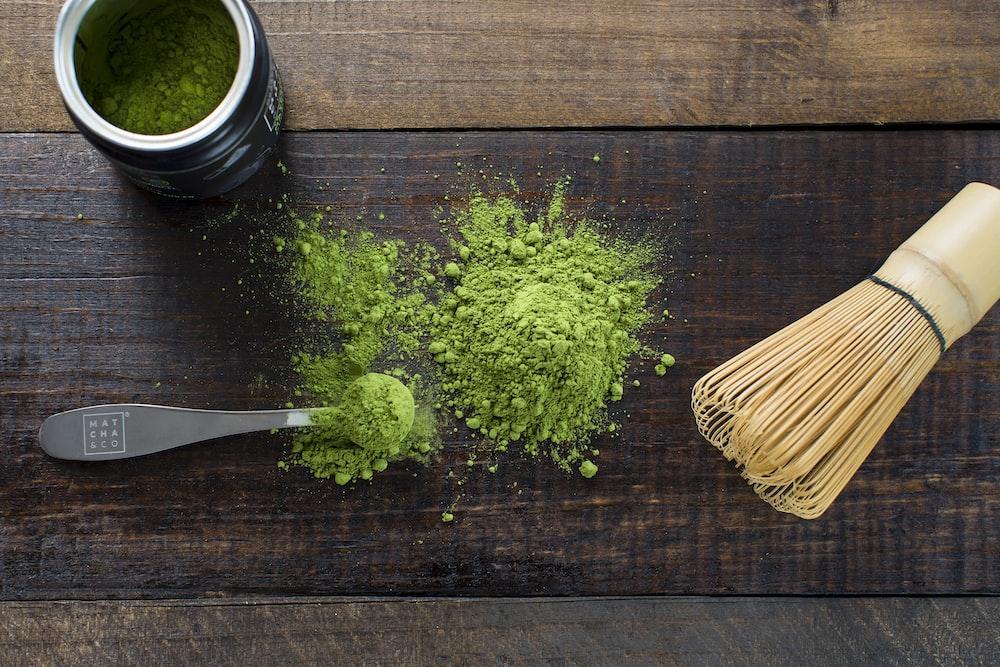 If you're interested in trying kratom, you may have seen Red Vein Maeng Da and Red Vein Bali Kratom. Both red kratom strain are popular among the world's users, but what's the difference between them?
This article will compare red maeng da vs red bali kratom, including its effects, dosage, and more. Both of these red strains are very popular and have many similarities. Though there are similarities between both strains, they do have some differences.
Keep reading to learn more about the red Maeng da and the red Bali strain, and find out which one is right for you!
Red Maeng Da Kratom Strains
Red Maeng Da Kratom strains are among the most popular strains of kratom. They are known for their high levels of alkaloids, which gives them their distinctive red color. They are also known for their powerful effects.
Red Maeng Da kratom strains are typically grown in the rainforests of Indonesia. The name "Maeng Da" actually means "pimp grade" in Thai, which is ideal given the strain's reputation for being one of the strongest kratom strains.
These strains can be found in various forms, including powder, capsules, and leaves. The most popular way to take Red Maeng Da kratom is in capsule form, allowing for more precise dosage.
It is also popular for making kratom tea, as the leaves can be steeped in hot water to make tea.
As a result, some kratom fans feel that the name Maeng Da implies excellent quality and potency. If you're one among the many kratom users looking for high quality red kratom strains or good quality kratom products, Red Maeng Da might be the way to go.
But it is essential to consult a medical professional before taking prescription medication or being affected by a serious medical condition, as it sometimes tends to have the opposite effect.
Red Bali Strains
When it comes to taking red Bali kratoms, there are some facts that you should know. Red vein strains are obtained from a method called grafting.
It is a process in which two different red vein plants are mixed to get the result of a combined characteristic.
Red Bali is one of kratom's most famous red strains. Not only is it popular, but it is also one of the high-potency strains.
Many believe that red Bali is the most muscular strain of kratom as it might help relieve pain and physical discomfort. If you're looking for a potent pain reliever, kratom experience, or mood enhancement, red Bali is the way to go.
Comparing Red Maeng Da Vs. Red Bali Kratom?
Red Maeng Da vs. Bali kratoms – They are two different essential kratom strains of the same plant.
Both strains are sold as dietary supplements and are widely used for their purported relaxing effects.
While their organic compounds share some similarities, there are also some crucial differences between these two strains.
Dosage
Their universal doses are the first comparison of red Maeng da vs. red Bali kratom. For red Maeng Da, the recommended dose is between 2-4 grams, while for red Bali, the recommended dose is between 3-5 grams. Red Bali can be quite sedating, causing you to feel tired in higher doses (5+ grams).
Color Of Veins
The following comparison between red Maeng da vs. red Bali kratoms is the color of their veins.
Red Maeng da has red veins, and red Bali has green veins. The different colors indicate different alkaloid profiles. Red Maeng da typically has a higher concentration of mitragynine, while red Bali has a higher concentration of 7-hydroxymitragynine.
Red Maeng da is more stimulating, while red Bali is more sedating. Red Maeng da is more energizing and is better for daytime use. Red Bali is better for nighttime use because it can help you relax and fall asleep.
The color of kratom veins is just one of the many factors that determine its effects. Other factors include the strain, the region it's from, the quality, and how it's prepared.
Red Kratom Strain: Mature Leaves Available
On the other hand, Red kratom is said to be the most sedating of all kratom vein colors. They're also famous for providing Chronic Pain relief and relaxation.
Green Maeng Da Vein: Middle Years Leaves
Next, Green kratom is said to be in the middle of the White and Red kratom strain. They're also famous for providing a balance of both Sedation and Stimulation.
Efficacy
Both red Maeng Da and Bali kratom are effective in providing pain relief, but red Maeng Da is more potent and has longer-lasting pain-relieving effects.
User Experience
Some kratom enthusiasts prefer red Maeng Da for its relaxing effect, while others find red Bali to be more mood-boosting. Ultimately, it comes down to personal preference.
When comparing both kratoms, it is clear that both kratoms have their unique benefits.
Red Maeng Da is more potent and has a longer-lasting effect, while red Bali is more relaxing. Ultimately, the decision of which strain to take comes from personal preferences.
Origin
Red Maeng Da originates from Thailand and gets its name from a water bug called "Maeng" Conversely, red Bali kratoms come from Indonesia.
The difference in origin can affect the user experience as each kratom can offer different benefits. For example, Red Maeng Da is more energized, while Red Bali is more relaxed.
Alkaloids
Mitragynine and 7-hydroxy mitragynine, which bind the opioid receptors, are two essential alkaloids in kratom.
Red Bali kratoms and Red Maeng Da kratom include a variety of alkaloids, including these two in particular.
Other alkaloids are also present. You will discover that the alkaloids provided by each strain will vary from one another.
Location
Red Maeng Da is domestically grown in Thailand, while red Bali is grown on the Indonesian island. Red Maeng da can be found in some countries, but you have to look for the legality in places like San Diego, Rhode Island, Sarasota county, and union county.
Daytime Energy Levels
Red Maeng Da vs. Red Bali Kratom – These kratom strains come from the same family of trees, the Mitragyna Speciosa.
The difference between the two strains lies in their potency and effects. Maeng Da is widely considered the most potent strain of kratom, while Red Bali is known for its relaxing effect.
Potency
While kratom is still in the process of getting approved by the FDA as a dietary supplement, many medical professionals believe in its potential as a supplemental dietary product.
Compared to Red vein Bali, Red Maeng Da appears to be less potent but more balanced. Red Maeng Da is often used as a pain reliever, while Red Bali is commonly used to alleviate discomfort and enhance mood.
Popularity
Red Bali is one of the most popular kratoms because it boosts mood and provides relaxation. Red Maeng Da is also a popular strain, but it is more well-known for its potent effects.
Which One Should You Try?
There is no definitive answer related to it. It ultimately comes down to personal preference. Some people prefer red maeng da for its potent effects, while others find red bali more relaxing.
Try out both strains to see which one works. Red Maeng Da and Red Bali kratom are two of the most popular strains of kratom.
Both kratoms offer a variety of benefits, including relief from pain, increased energy levels, and improved mood. Red Maeng Da is more potent, while red Bali is more relaxing.
Final Thoughts
While red Maeng Da is more potent, red Bali is more relaxing. Ultimately, the decision of which strain to take comes from one's experience of using it. It is essential to start with a low dose and increase it gradually to avoid side effects.