G&G Product Review – Greenhouse Misting Kits from Greenhouse Megastore
Many hobby greenhouse growers have installed misting systems to maintain better control over the environmental conditions in their greenhouse. Misting systems are effective greenhouse devices because they help regulate two critical growth factors: temperature and humidity. In order for plants to thrive within a greenhouse, they must be provided with a suitable temperature and humidity range. Plant growth is hindered when the temperature or humidity swings outside of the desired range. If the temperature is extremely hot or extremely cold, the plants within the greenhouse could perish completely.
Greenhouse misting systems provide a natural evaporative cooling effect that can aid in keeping the temperature and humidity of a greenhouse within the desired range. In a misting system, water is pressurized and sprayed through tiny nozzles; in turn, creating a fine mist around the plants. This mist creates a natural evaporative cooling effect much like transpiration, a plant's natural cooling process. Most plant species thrive in environments with humidity levels between 50-70%. By implementing a greenhouse misting system, a grower can easily achieve these humidity levels at any time of the year. There is one company in particular that provides high quality greenhouse misting kits for greenhouse growers of all types. That company is Greenhouse Megastore.
Greenhouse Megastore
Greenhouse Megastore is a family-owned business located in the heart of the Midwest. For over two decades, Greenhouse Megastore has been supplying greenhouses and quality horticultural supplies to hobby growers, retailers and commercial growers alike. Greenhouse Megastore prides itself on providing quality products at a competitive price and its unmatched, friendly customer service.
Over the past several years, Greenhouse Megastore has grown to be a leading supplier of hobby and commercial greenhouse structures, greenhouse and garden supplies and much more. Greenhouse Megastore believes the foundation of its success can be attributed to the in-depth level of technical knowledge that comes only from experience in the growing industry. In other words, the folks at Greenhouse Megastore are growers who understand the growing process and the needs of the horticulturist.
The Greenhouse Misting Kits from Greenhouse Megastore
One of many quality products offered by Greenhouse Megastore is the Greenhouse Misting Kit. The Greenhouse Misting Kit comes with everything a greenhouse horticulturist needs to irrigate and mist up to 100 feet of bench-t
op. The Greenhouse Misting Kit is available in four different lengths: 25 feet, 50 feet, 75 feet, and 100 feet and is designed to mist benches with widths of four to six feet. Greenhouse Megastore's Greenhouse Misting Kit is modular which means the gardener can purchase additional kits to extend the overall length of the kit.
These misting kits are controlled through the included, easy-to-wire solenoid valve. In fact, every Greenhouse Misting Kit from Greenhouse Megastore comes complete with solenoids, filters, nozzles, PVC fittings, cement, wire, pre-drilled pipe, and easy-to-follow installation instructions. The bench-top design is multifaceted, allowing a greenhouse grower to meet his or her specific needs for irrigation, humidification and evaporative cooling. Automating the misting kit will only help the horticulturist to further save his or her precious time and money. The bench-top misting kit can be paired with any irrigation controller sold at Greenhouse Megastore. This kit is also compatible with the simple and effective Electronic Leaf Mist Controller.
Electronic Leaf Mist Controller
The Electronic Leaf Mist Controller is an automation device that works just like a real leaf in that it determines how much water the plants need. The unit has a thin stainless steel plate which "senses" the mist. This stainless steel "leaf" is what turns the solenoid on or off. The misting system is turned off when the weight of the mist settling on the "leaf" reaches a certain point. When the water evaporates and the "leaf" rises, it triggers the solenoid to begin another misting cycle. The Electronic Leaf Mist Controller should be positioned among the plants for the highest accuracy.
Installation of a Greenhouse Misting Kit
Installing a Greenhouse Misting Kit is a fairly straightforward process. Using Greenhouse Megastore's detailed instructions, a grower can easily put the misting system together by him – or herself. The assembly process begins with de-burring and beveling both ends of the PVC pipe. Next, thread fittings and adapters to both sides of the solenoid. The solenoid will have indicator arrows to show the direction of water flow. The use of Teflon tape (plumber's tape) is recommended to prevent any leaks. The only somewhat tricky part is gluing. Great care must be taken when gluing the fitting to the solenoid so glue does not enter the solenoid itself. Getting glue in the solenoid will make the unit inoperable or dysfunctional.
Teflon tape is recommended for threading the mist adapters to the risers and for threading the misters themselves. If the system is going to be supplied by a garden hose, a threaded elbow should be installed before the filter to relieve stress on the filter. The supplied wire on the solenoid can be connected to the 24-volt power source. An Electronic Leaf Mist Controller or a 24-volt timer system can be used to control the solenoid. Other accessories for Greenhouse Megastore's Greenhouse Misting Kit are available and include riser extensions, different thread adapters and various mist or watering nozzles.
Setting up a misting system in a hobby greenhouse is a great, cost-effective way to control the greenhouse environment. Evaporative cooling, which mimics a plant's natural cooling process known as transpiration, can be very effective at maintaining cooler temperatures on hot days. For both temperature and humidity control, a Greenhouse Misting Kit from Greenhouse Megastore is the perfect solution for greenhouse hobbyists. The straightforward instructions enable even any level of horticulturist to construct their own Greenhouse Misting Kit. With kits ranging from 25 feet to 100 feet in length, Greenhouse Megastore is sure to have a Greenhouse Misting Kit to meet just about every greenhouse hobbyist's needs.
Along with the Greenhouse Misting Kits, Greenhouse Megastore is true to its name and carries literally hundreds of products for greenhouse enthusiasts. Drawing on their extensive experience in the horticultural industry and as growers, the customer service representatives at Greenhouse Megastore are willing and able to provide greenhouse gardeners with top-notch service and advice. If you need it for your greenhouse, you are sure to find it at Greenhouse Megastore.
For more information call 888.281.9337 or visit GreenhouseMegastore.com.

Red Maeng Da Vs. Red Bali Kratom: What's The Difference?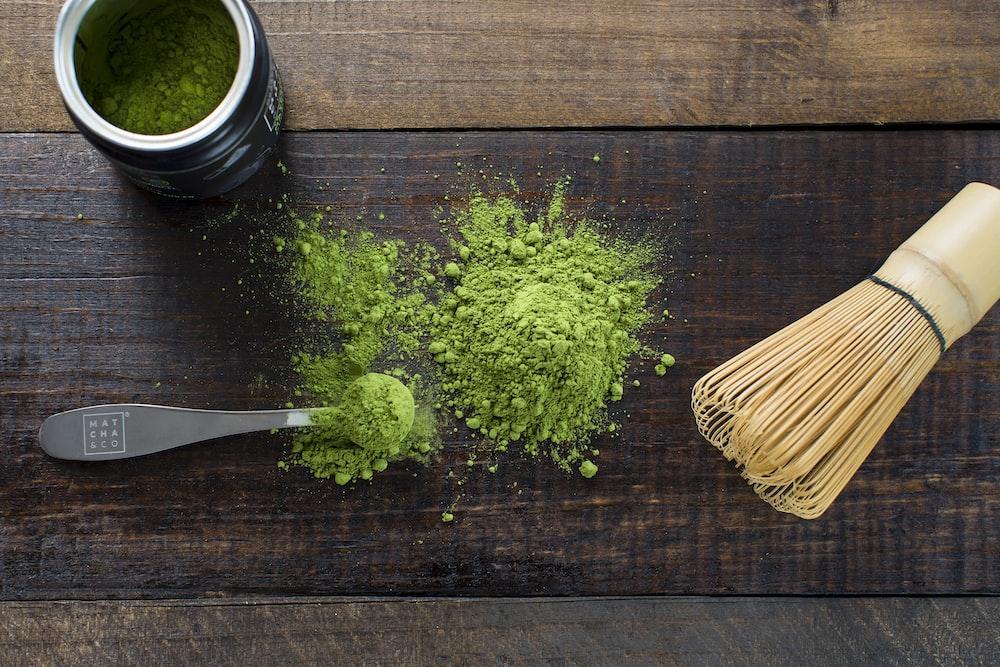 If you're interested in trying kratom, you may have seen Red Vein Maeng Da and Red Vein Bali Kratom. Both red kratom strain are popular among the world's users, but what's the difference between them?
This article will compare red maeng da vs red bali kratom, including its effects, dosage, and more. Both of these red strains are very popular and have many similarities. Though there are similarities between both strains, they do have some differences.
Keep reading to learn more about the red Maeng da and the red Bali strain, and find out which one is right for you!
Red Maeng Da Kratom Strains
Red Maeng Da Kratom strains are among the most popular strains of kratom. They are known for their high levels of alkaloids, which gives them their distinctive red color. They are also known for their powerful effects.
Red Maeng Da kratom strains are typically grown in the rainforests of Indonesia. The name "Maeng Da" actually means "pimp grade" in Thai, which is ideal given the strain's reputation for being one of the strongest kratom strains.
These strains can be found in various forms, including powder, capsules, and leaves. The most popular way to take Red Maeng Da kratom is in capsule form, allowing for more precise dosage.
It is also popular for making kratom tea, as the leaves can be steeped in hot water to make tea.
As a result, some kratom fans feel that the name Maeng Da implies excellent quality and potency. If you're one among the many kratom users looking for high quality red kratom strains or good quality kratom products, Red Maeng Da might be the way to go.
But it is essential to consult a medical professional before taking prescription medication or being affected by a serious medical condition, as it sometimes tends to have the opposite effect.
Red Bali Strains
When it comes to taking red Bali kratoms, there are some facts that you should know. Red vein strains are obtained from a method called grafting.
It is a process in which two different red vein plants are mixed to get the result of a combined characteristic.
Red Bali is one of kratom's most famous red strains. Not only is it popular, but it is also one of the high-potency strains.
Many believe that red Bali is the most muscular strain of kratom as it might help relieve pain and physical discomfort. If you're looking for a potent pain reliever, kratom experience, or mood enhancement, red Bali is the way to go.
Comparing Red Maeng Da Vs. Red Bali Kratom?
Red Maeng Da vs. Bali kratoms – They are two different essential kratom strains of the same plant.
Both strains are sold as dietary supplements and are widely used for their purported relaxing effects.
While their organic compounds share some similarities, there are also some crucial differences between these two strains.
Dosage
Their universal doses are the first comparison of red Maeng da vs. red Bali kratom. For red Maeng Da, the recommended dose is between 2-4 grams, while for red Bali, the recommended dose is between 3-5 grams. Red Bali can be quite sedating, causing you to feel tired in higher doses (5+ grams).
Color Of Veins
The following comparison between red Maeng da vs. red Bali kratoms is the color of their veins.
Red Maeng da has red veins, and red Bali has green veins. The different colors indicate different alkaloid profiles. Red Maeng da typically has a higher concentration of mitragynine, while red Bali has a higher concentration of 7-hydroxymitragynine.
Red Maeng da is more stimulating, while red Bali is more sedating. Red Maeng da is more energizing and is better for daytime use. Red Bali is better for nighttime use because it can help you relax and fall asleep.
The color of kratom veins is just one of the many factors that determine its effects. Other factors include the strain, the region it's from, the quality, and how it's prepared.
Red Kratom Strain: Mature Leaves Available
On the other hand, Red kratom is said to be the most sedating of all kratom vein colors. They're also famous for providing Chronic Pain relief and relaxation.
Green Maeng Da Vein: Middle Years Leaves
Next, Green kratom is said to be in the middle of the White and Red kratom strain. They're also famous for providing a balance of both Sedation and Stimulation.
Efficacy
Both red Maeng Da and Bali kratom are effective in providing pain relief, but red Maeng Da is more potent and has longer-lasting pain-relieving effects.
User Experience
Some kratom enthusiasts prefer red Maeng Da for its relaxing effect, while others find red Bali to be more mood-boosting. Ultimately, it comes down to personal preference.
When comparing both kratoms, it is clear that both kratoms have their unique benefits.
Red Maeng Da is more potent and has a longer-lasting effect, while red Bali is more relaxing. Ultimately, the decision of which strain to take comes from personal preferences.
Origin
Red Maeng Da originates from Thailand and gets its name from a water bug called "Maeng" Conversely, red Bali kratoms come from Indonesia.
The difference in origin can affect the user experience as each kratom can offer different benefits. For example, Red Maeng Da is more energized, while Red Bali is more relaxed.
Alkaloids
Mitragynine and 7-hydroxy mitragynine, which bind the opioid receptors, are two essential alkaloids in kratom.
Red Bali kratoms and Red Maeng Da kratom include a variety of alkaloids, including these two in particular.
Other alkaloids are also present. You will discover that the alkaloids provided by each strain will vary from one another.
Location
Red Maeng Da is domestically grown in Thailand, while red Bali is grown on the Indonesian island. Red Maeng da can be found in some countries, but you have to look for the legality in places like San Diego, Rhode Island, Sarasota county, and union county.
Daytime Energy Levels
Red Maeng Da vs. Red Bali Kratom – These kratom strains come from the same family of trees, the Mitragyna Speciosa.
The difference between the two strains lies in their potency and effects. Maeng Da is widely considered the most potent strain of kratom, while Red Bali is known for its relaxing effect.
Potency
While kratom is still in the process of getting approved by the FDA as a dietary supplement, many medical professionals believe in its potential as a supplemental dietary product.
Compared to Red vein Bali, Red Maeng Da appears to be less potent but more balanced. Red Maeng Da is often used as a pain reliever, while Red Bali is commonly used to alleviate discomfort and enhance mood.
Popularity
Red Bali is one of the most popular kratoms because it boosts mood and provides relaxation. Red Maeng Da is also a popular strain, but it is more well-known for its potent effects.
Which One Should You Try?
There is no definitive answer related to it. It ultimately comes down to personal preference. Some people prefer red maeng da for its potent effects, while others find red bali more relaxing.
Try out both strains to see which one works. Red Maeng Da and Red Bali kratom are two of the most popular strains of kratom.
Both kratoms offer a variety of benefits, including relief from pain, increased energy levels, and improved mood. Red Maeng Da is more potent, while red Bali is more relaxing.
Final Thoughts
While red Maeng Da is more potent, red Bali is more relaxing. Ultimately, the decision of which strain to take comes from one's experience of using it. It is essential to start with a low dose and increase it gradually to avoid side effects.