G&G Product Review Left Coast Wholesale Integrated Pest Management
Horticulturists using integrated pest management programs appreciate the convenience of a one-stop-shop. Unique to each garden, an integrated pest management program might require purchasing many products. A horticulturist's time is valuable and finding a reputable dealer who offers a wide variety of quality products at fair prices is crucial to maximizing the return on investment. Wholesalers who offer direct sales, in addition to the retailers they partner with, give the horticulturist a choice between shopping online or visiting a brick and mortar location. Regardless of the preference to purchase online or from a storefront, growers are always looking for the best value, i.e. quality products at a fair price. This is why horticulturists looking for a reputable distributor for all of their gardening needs should look no further than Left Coast Wholesale.
About the Company
Left Coast Wholesale got its unofficial start in March of 2009 when the owners were hand-stitching GeoPots and selling them door to door. After years of hard work and dedication, the GeoPot line took off, allowing the company to expand and establish Left Coast Wholesale. Throughout its rapid expansion, Left Coast Wholesale never lost sight of the fact that its achievements were a direct result of the trust and support of its customers. This is why it continues to make customer service its top-priority. In fact, Left Coast Wholesale is made up of a team of dedicated and educated members who provide unmatched customer service and support to the customers. Through this top-notch customer service, Left Coast Wholesale provides a wide selection of products for indoor and outdoor horticulturists and greenhouse hobbyists. Among Left Coast Wholesale's products are many that can be utilized in an integrated pest management program, including two OMRI approved pesticides: Guard 'n Spray and Ecoworks EC.
Integrated Pest Management and Organic Pesticides
Integrated pest management, or IPM, is the practice of focusing on long-term prevention of pest insects and/or pest insect damage by managing the ecosystem. IPM programs take a multifaceted approach to pest insect control. One of the most important factors within an IPM program is what types of insecticides and fungicides are used. Gardeners who truly care about their own health and the environment are turning away from harsh chemical insecticides and fungicides and are instead relying on plant-based insecticides and fungicides.
Indoor, outdoor, and greenhouse gardens are all susceptible to pest insects and the use of pesticides is quite common in horticulture. Unfortunately, many of the pesticides used are derived from chemical ingredients that can leave behind dangerous residuals. Vegetables, fruits, and other consumable plants should never be treated with an insecticide or fungicide that could pose a health risk to the horticulturist or the end consumer. The good news is that many horticulturists have learned that organic-based pesticides and fungicides are just as effective at treating and preventing pest insects as their chemical counterparts. Although it is still very important that the manufacturer's application instructions for organic-based insecticides and fungicides be followed exactly, they are generally safer options for both the gardener and the end consumer. Organic pesticides and fungicides are also generally better for the environment and are less likely to negatively affect beneficial insects.
Guard 'n Spray – Organic Insecticide and Fungicide
Guard 'n Spray is an OMRI certified, organic insecticide and fungicide containing food-grade active ingredients. This multi-purpose spray can be used to treat not only pest insects, such as spider mites, broad mites, aphids, fungus gnats, whiteflies, beetles, and thrips, but also pathogenic fungi, such as powdery mildew and downy mildew. Due to its all-natural, food-grade-based formula, Guard 'n Spray will not harm beneficial insect pollinators and is safe to use around people and pets. Guard 'n Spray's components feature mechanisms of action that will be fatal to pest insect adults, larvae, and eggs.
For any pest insect treatment to work effectively, the pest insects must be treated in all stages of their life cycles. A proper treatment program for pest insects will treat all stages of that insect's life cycle. Similarly, an effective treatment program for fungal pathogens will address prevention and all stages of the pathogen's life cycle. Guard 'n Spray is unique in the garden because it effectively treats all stages of both pest insect and pathogenic fungi life cycles. In other words, Guard 'n Spray is a full spectrum organic insecticide and fungicide and is a perfect fit in any IPM program. The secret behind Guard 'n Spray's effectiveness is its formula's proprietary combination of organic oils and citric acid. Citric acid helps break down and desiccate exoskeletons and fungal spores on contact, before the pest insect or pathogenic fungi is able to establish itself in the garden. Guard 'n Spray's formulation of food-grade cinnamon, rosemary, and sesame oils works to desiccate, starve, and suffocate garden pest insects.
Cinnamon
As an insecticide, cinnamon oil extract works by disrupting a pest insect's neurotransmitters. Many times this disruption repels pest insects, as well as discouraging them from consuming the plant material. Because these neurotransmitters are specific to insects, cinnamon-based insecticides are extremely safe for people, pets, and other vertebrates. Cinnamon-based insecticides are generally derived from cinnamon bark which is considered a traditional insect repellant.
Rosemary
Rosemary is a highly effective insect repellant for two spotted spider mites, thrips, aphids, and other soft-bodied insects, especially when combined with other botanical oils. Rosemary is toxic to pest insects when consumed. Rosemary's mode of action is specific to insects so rosemary-based insecticides will have no adverse effects on mammals or birds.
Sesame Oil
Sesame oil can be used as an insecticide by itself or in combination with other essential oils or insecticidal ingredients. Sesame oils are toxic to pest insects when consumed and can also interrupt feeding and stunt a pest insect's growth. The sesame oil used in Guard 'n Spray is derived from roasted sesame seeds, which have a higher level of the insecticidal compounds.
Neem Oil
In addition to the botanical oils found in quality products like Guard 'n Spray, neem oil is a popular botanical oil used as a pesticide among horticulturists. Neem oil is a naturally occurring pesticide found in the seed of the neem tree. The vast majority of neem products originate from the Indian subcontinent where the neem tree is thought to have originated. The neem tree is considered by many to be of divine origin. The Vedas called neem "Sarv Roga Nivarni", which means "one that cures all ailments and ills".
Like other products derived from the neem tree, neem oil is prized by many for its healing qualities. Once extracted, neem oil is generally yellow to brown in color and has a bitter taste. Neem oil is not a new insecticide. In fact, it has been used for hundreds of years to control pests and diseases. However, the process of extracting neem oil has progressed over the years. To obtain neem oil, the seeds are broken open and the kernels separated. The kernels are then pressed to expel the oil. This cold-pressed oil can be used in pesticides, or in other non-edible products, such as soaps. Some neem oil is produced through a solvent extraction from the neem seed cake. Solvent-extracted neem oil is of lower quality than the cold-pressed neem oil. In addition to being the exclusive dealer of Guard 'n Spray, Left Coast Wholesale now exclusively offers a powerful, cold-processed neem-based pest control product called Ecoworks EC.
Ecoworks EC
Ecoworks EC is an OMRI certified, EPA registered 4-in-1 insecticide, miticide, nematicide, and fungicide. Ecoworks EC is not a leaf-shine or a processed neem-based extraction. Instead, it is created through a method involving cold-processed virgin neem oil. This process yields a product that is pure, virgin neem oil which still contains azadirachtin, neem limonoids, fatty acids, esters, and other components that leaf-shines and processed neem products lack. The leftover remnants from the cold-processed extraction are used in another Left Coast Wholesale product: EcoMax Neem Kernel Fertilizer.
The complete use of the neem fruit further demonstrates Left Coast Wholesale's commitment to more eco-friendly products and processes. Like Guard 'n Spray, Ecoworks EC will not harm beneficial insect pollinators, making it a perfect addition to any IPM program. The multiple active ingredients found in Ecoworks EC deliver superior full-spectrum pest treatment and can effectively treat the most common pest insect and disease issues, including spider mites and powdery mildew. Ecoworks EC is a truly sustainable product. Not only does the manufacturing process support the rural communities in India that rely on the annual harvesting of neem as a primary source of income, but Ecoworks EC is carbon neutral. Again, these are all examples of how Left Coast Wholesale goes above and beyond to provide multiple, high quality products with a low environmental impact.
Growers looking for a source of environmentally friendly products perfect for any IPM program should take a look at Left Coast Wholesale. Whether buying direct or through a retailer, Left Coast Wholesale has made sourcing eco-friendly horticultural supplies for indoor, outdoor, and greenhouse gardens reliable and convenient.
For more information on wholesale pricing visit LeftCoastWholesale.com and for information on Guard n Spray visit GuardnSpray.com or call 800.681.1757.

Red Maeng Da Vs. Red Bali Kratom: What's The Difference?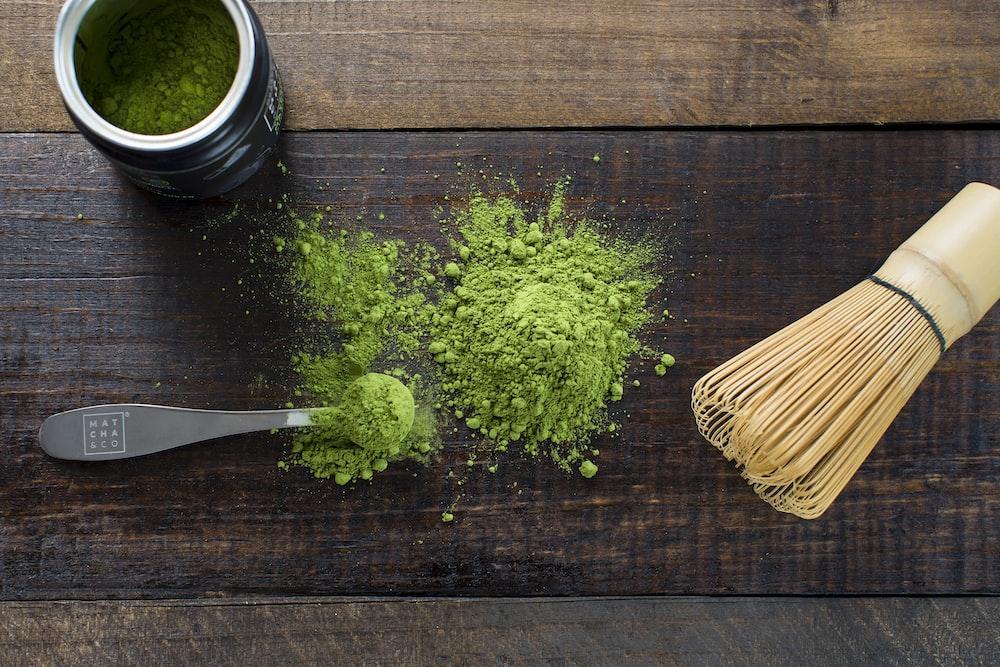 If you're interested in trying kratom, you may have seen Red Vein Maeng Da and Red Vein Bali Kratom. Both red kratom strain are popular among the world's users, but what's the difference between them?
This article will compare red maeng da vs red bali kratom, including its effects, dosage, and more. Both of these red strains are very popular and have many similarities. Though there are similarities between both strains, they do have some differences.
Keep reading to learn more about the red Maeng da and the red Bali strain, and find out which one is right for you!
Red Maeng Da Kratom Strains
Red Maeng Da Kratom strains are among the most popular strains of kratom. They are known for their high levels of alkaloids, which gives them their distinctive red color. They are also known for their powerful effects.
Red Maeng Da kratom strains are typically grown in the rainforests of Indonesia. The name "Maeng Da" actually means "pimp grade" in Thai, which is ideal given the strain's reputation for being one of the strongest kratom strains.
These strains can be found in various forms, including powder, capsules, and leaves. The most popular way to take Red Maeng Da kratom is in capsule form, allowing for more precise dosage.
It is also popular for making kratom tea, as the leaves can be steeped in hot water to make tea.
As a result, some kratom fans feel that the name Maeng Da implies excellent quality and potency. If you're one among the many kratom users looking for high quality red kratom strains or good quality kratom products, Red Maeng Da might be the way to go.
But it is essential to consult a medical professional before taking prescription medication or being affected by a serious medical condition, as it sometimes tends to have the opposite effect.
Red Bali Strains
When it comes to taking red Bali kratoms, there are some facts that you should know. Red vein strains are obtained from a method called grafting.
It is a process in which two different red vein plants are mixed to get the result of a combined characteristic.
Red Bali is one of kratom's most famous red strains. Not only is it popular, but it is also one of the high-potency strains.
Many believe that red Bali is the most muscular strain of kratom as it might help relieve pain and physical discomfort. If you're looking for a potent pain reliever, kratom experience, or mood enhancement, red Bali is the way to go.
Comparing Red Maeng Da Vs. Red Bali Kratom?
Red Maeng Da vs. Bali kratoms – They are two different essential kratom strains of the same plant.
Both strains are sold as dietary supplements and are widely used for their purported relaxing effects.
While their organic compounds share some similarities, there are also some crucial differences between these two strains.
Dosage
Their universal doses are the first comparison of red Maeng da vs. red Bali kratom. For red Maeng Da, the recommended dose is between 2-4 grams, while for red Bali, the recommended dose is between 3-5 grams. Red Bali can be quite sedating, causing you to feel tired in higher doses (5+ grams).
Color Of Veins
The following comparison between red Maeng da vs. red Bali kratoms is the color of their veins.
Red Maeng da has red veins, and red Bali has green veins. The different colors indicate different alkaloid profiles. Red Maeng da typically has a higher concentration of mitragynine, while red Bali has a higher concentration of 7-hydroxymitragynine.
Red Maeng da is more stimulating, while red Bali is more sedating. Red Maeng da is more energizing and is better for daytime use. Red Bali is better for nighttime use because it can help you relax and fall asleep.
The color of kratom veins is just one of the many factors that determine its effects. Other factors include the strain, the region it's from, the quality, and how it's prepared.
Red Kratom Strain: Mature Leaves Available
On the other hand, Red kratom is said to be the most sedating of all kratom vein colors. They're also famous for providing Chronic Pain relief and relaxation.
Green Maeng Da Vein: Middle Years Leaves
Next, Green kratom is said to be in the middle of the White and Red kratom strain. They're also famous for providing a balance of both Sedation and Stimulation.
Efficacy
Both red Maeng Da and Bali kratom are effective in providing pain relief, but red Maeng Da is more potent and has longer-lasting pain-relieving effects.
User Experience
Some kratom enthusiasts prefer red Maeng Da for its relaxing effect, while others find red Bali to be more mood-boosting. Ultimately, it comes down to personal preference.
When comparing both kratoms, it is clear that both kratoms have their unique benefits.
Red Maeng Da is more potent and has a longer-lasting effect, while red Bali is more relaxing. Ultimately, the decision of which strain to take comes from personal preferences.
Origin
Red Maeng Da originates from Thailand and gets its name from a water bug called "Maeng" Conversely, red Bali kratoms come from Indonesia.
The difference in origin can affect the user experience as each kratom can offer different benefits. For example, Red Maeng Da is more energized, while Red Bali is more relaxed.
Alkaloids
Mitragynine and 7-hydroxy mitragynine, which bind the opioid receptors, are two essential alkaloids in kratom.
Red Bali kratoms and Red Maeng Da kratom include a variety of alkaloids, including these two in particular.
Other alkaloids are also present. You will discover that the alkaloids provided by each strain will vary from one another.
Location
Red Maeng Da is domestically grown in Thailand, while red Bali is grown on the Indonesian island. Red Maeng da can be found in some countries, but you have to look for the legality in places like San Diego, Rhode Island, Sarasota county, and union county.
Daytime Energy Levels
Red Maeng Da vs. Red Bali Kratom – These kratom strains come from the same family of trees, the Mitragyna Speciosa.
The difference between the two strains lies in their potency and effects. Maeng Da is widely considered the most potent strain of kratom, while Red Bali is known for its relaxing effect.
Potency
While kratom is still in the process of getting approved by the FDA as a dietary supplement, many medical professionals believe in its potential as a supplemental dietary product.
Compared to Red vein Bali, Red Maeng Da appears to be less potent but more balanced. Red Maeng Da is often used as a pain reliever, while Red Bali is commonly used to alleviate discomfort and enhance mood.
Popularity
Red Bali is one of the most popular kratoms because it boosts mood and provides relaxation. Red Maeng Da is also a popular strain, but it is more well-known for its potent effects.
Which One Should You Try?
There is no definitive answer related to it. It ultimately comes down to personal preference. Some people prefer red maeng da for its potent effects, while others find red bali more relaxing.
Try out both strains to see which one works. Red Maeng Da and Red Bali kratom are two of the most popular strains of kratom.
Both kratoms offer a variety of benefits, including relief from pain, increased energy levels, and improved mood. Red Maeng Da is more potent, while red Bali is more relaxing.
Final Thoughts
While red Maeng Da is more potent, red Bali is more relaxing. Ultimately, the decision of which strain to take comes from one's experience of using it. It is essential to start with a low dose and increase it gradually to avoid side effects.