G&G Product Review – Royal Victorian Polycarbonate Greenhouse
Royal Victorian Polycarbonate Greenhouse: Distributed by Exaco Trading Company
Whether it is to extend the growing season or to get an early start in the spring, purchasing a greenhouse kit can be a rewarding endeavor. First and foremost, a greenhouse allows a horticulturist to enjoy his or her hobby longer, and, in some cases, year-round. A greenhouse can be a valuable tool for starting seeds or overwintering cold sensitive plants. Many gardeners like the idea of starting their own seeds each year; increasing control over their food and ornamentals.
A greenhouse may also be a gardener's fortress of solitude. It can be a place to take a break from the hustle and bustle of everyday life; to take a moment to literally smell the roses or enjoy the fruits of his or her labor. For so many people, gardening is therapeutic and a greenhouse allows them to continue the therapy throughout the off-season.
Regardless of the reason, once a gardener decides to purchase a greenhouse, a few things should be considered. Where the greenhouse will be located, what size, which glazing material and the grower's budget will all be factors in the final decision. While considering all these factors, the gardener must look for the highest value. In other words, getting a greenhouse that meets their specifications and is the biggest bang for
their buck. When looking at stand-alone greenhouse kits, there is one particular greenhouse that stands apart from the competition. That greenhouse is the Royal Victorian Polycarbonate Greenhouse distributed by Exaco Trading Company.
Royal Victorian Polycarbonate Greenhouse
The Royal Victorian Polycarbonate Greenhouse is one of the premier greenhouses in the "Helios" line of greenhouses from Janssens of Belgium. Janssens has been manufacturing high-end glass and polycarbonate greenhouses for over 30 years. Since the introduction of the Victorian model, in 1999, Janssens has become a leading supplier of this style of greenhouse in Europe. Now, Exaco Trading Company is proud to be the United States distributor of this very fine greenhouse line-up. The greenhouses are still made in Belgium, but are shipped directly to US customers from Exaco's warehouse in Austin, TX for quick delivery and convenience.
The Royal Victorian Polycarbonate Greenhouse is a classic English greenhouse that not only provides a first-class quality greenhouse environment, but also adds old-fashioned English style and beauty to a backyard. Even the elegant decorative finials come standard with every Royal Victorian Polycarbonate Greenhouse kit (they can be left off for a simpler appearance). Although style and beauty are important, it is the high quality of the materials, the attention to detail and all the extras that make the Royal Victorian Polycarbonate Greenhouse the best greenhouse in its class.
Quality Materials
Every Royal Victorian Polycarbonate Greenhouse is constructed of high quality materials. The aluminum profiles used are larger, thicker and stronger than other comparable greenhouses. The beefier aluminum profiles equate to increased longevity of the entire structure and are just one example of how the Royal Victorian Polycarbonate Greenhouses are built to last. It's not just the aluminum profiles that showcase the high quality of these greenhouses. Quality products are used throughout the entire structure, including stainless steel hardware and 10 mm twin X-wall polycarbonate sheeting.
Polycarbonate Sheets
There are a few significant differences regarding the polycarbonate sheets used in the Royal Victorian Polycarbonate Greenhouses compared with other greenhouses on the market. The twin X-wall design creates
additional insulating cells which help retain heat during cold weather. Put another way, this sheeting has a high insulation value. This is especially important for gardeners who wish to grow year-round. A higher insulation value equates to lower heating costs and a larger return on investment.
The high quality polycarbonate used in the Royal Victorian Polycarbonate Greenhouses comes pre-taped at one end to seal out moisture. There is an additional plastic seal that fits on the opposite end for further sealing. The polycarbonate sheets are held in place by a substantial rubber seal which provides better insulation compared with competitors who generally use metal clips. The vertical panels used in the Royal Victorian Polycarbonate Greenhouses are just one piece, which looks much nicer than two overlapping pieces of lesser greenhouses. Large single panels with no overlap stay cleaner as there are no crevices for dirt or debris build-up.
All in all, the polycarbonate sheets used in the Royal Victorian Polycarbonate Greenhouses are significantly more insulated and stronger than polycarbonate sheets used in other greenhouses in this class. Some general advantages of polycarbonate sheets over glass panels are the prevention of hot spots, increased UV protection and better light diffusion for the plants. Polycarbonate greenhouses also stay cooler than glass greenhouses during the summer months.
Available Sizes
Three sizes of the Royal Victorian Polycarbonate Greenhouses are available through the Exaco Trading Company.
V123
The VI23 is the smallest size and provides 79 square feet of growing space. The dimensions of the VI23 are 7'9" wide x 10'2" long x 8'6" high. The VI23 (small) Royal Victorian Polycarbonate Greenhouse includes two roof windows and one louvered window.
V134
The VI34, also known as the medium sized Royal Victorian Polycarbonate Greenhouse, provides 150 square feet of growing space and has dimensions of 10'2" wide x 15' long x 9' high. The VI34 (medium) Royal Victorian Polycarbonate Greenhouse includes three roof windows and one louvered window.
V136
The largest regularly stocked size available is the VI36 which provides 200 square feet of growing space. The dimensions of the VI36 are 10'2" wide x 19'11" long x 9' high. The VI36 (large) Royal Victorian Polycarbonate Greenhouse includes four roof windows and one louvered window.
Windows
Depending on the greenhouse's size, one or two roof windows come with the old fashioned spindle opener (which is great for windy conditions) and the remaining roof windows come with automatic openers. The automatic openers use a paraffin filled piston. Paraffin oil's natural properties make it expand at 72 degrees F which pushes the rod of the piston to open the windows when the greenhouse's interior temperature rises above 72 degrees F.
Included Extras Offer Extra Value
It is all the extras that are included in the greenhouse kit that make the Royal Victorian Polycarbonate Greenhouse such a high value product. For example, each greenhouse kit includes gutters and downspout, a 6" high foundation frame, decorative finials and a misting system. With most greenhouse kits, these extras are not included and this is just another example of how value is at the forefront of Royal Victorian Polycarbonate Greenhouses.
Customization and Accessories
There are many accessories (add-ons) available for the Royal Victorian Polycarbonate Greenhouse kit and customization is always an option. Additional roof vents and louvered windows can be added. Doors can be upgraded to double sliding doors or single/double turning doors. Powered exhaust fans can be installed in the gable, if desired. Dark green is the standard stocked color, but different colors can be custom ordered, such as black, dark gray, steel blue, light grey, white and red. There is also a wide variety of greenhouse accessories that can be integrated into a Royal Victorian Polycarbonate Greenhouse, including shelving, seed trays, shade cloth, plant hooks, and even LED grow lights. Don't be afraid to contact Exaco Trading Company for custom sizes and other customization options.
Also Available in Glass
The Royal Victorian Greenhouses are also available with glass glazing. These greenhouses have the identical features of the polycarbonate models, but use 4mm tempered glass (many other glass greenhouses on the market utilize only 3mm glass). The glass version of this greenhouse also has a single pane of glass from floor to the top of the side wall. Other glass greenhouses have overlapping panes that can clutter the view and collect dirt over time.
Warranty and Support
The Royal Victorian Polycarbonate Greenhouse frames are covered under warranty from any manufacturing defects for 15 years. All mechanical/moving parts of the greenhouse are covered by a 1-year warranty. Royal Victorian Polycarbonate Greenhouses are distributed in the US by Exaco Trading Company, a family-owned company in Austin, TX. Exaco Trading Company provides all customer service and technical support for the Royal Victorian Polycarbonate Greenhouses and prides itself on its top-notch customer service and greenhouse expertise.
The Royal Victorian Polycarbonate Greenhouse is a prime example of what you get when high quality craftsmanship is combined with versatility and practicality. Home gardeners looking for a high quality greenhouse with incredible value should look no further than a Royal Victorian Polycarbonate Greenhouse. The quality of the materials, including stronger aluminum profiles, and 10mm twin X-wall polycarbonate sheeting, which boasts higher insulation values, are what set these greenhouses apart from the crowd. There are many greenhouse kits available to horticulturists, but none provide the value of the Royal Victorian Polycarbonate Greenhouse or the expertise and support of a company like Exaco Trading Company.
For more information call toll free at 877-760-8500, ext. 701 or visit Exaco.com.

Choosing The Right IPM Tools: A Guide For Gardeners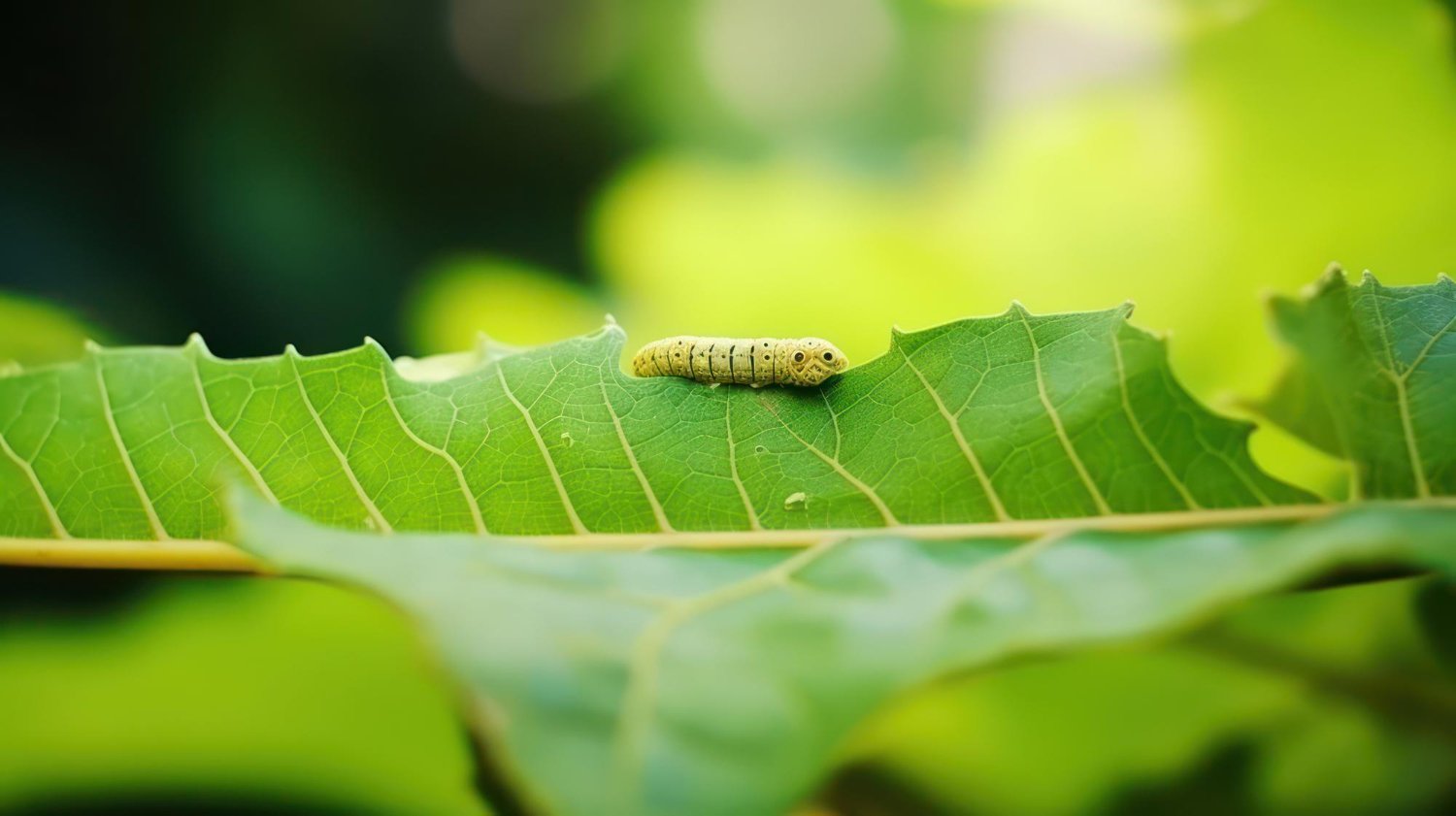 No matter how much you care for your garden, you will likely avoid pest attacks and diseases altogether. Harmful organisms can enter your property from adjacent or neighboring areas and be carried by wind, rain and air currents.
The garden contains lots of different organisms, including plants, insects and earthworms. Fungi and bacteria are also a part of this microcosm. Most of them thrive and live in harmony with each other. However, a few troublemakers induce threatening situations for the rest of the garden.
Traditional pest control methods assume that a good insect is a dead insect, so farmers in the 1960s, for example, tirelessly sprayed pesticides. The problem with this practice is… actually, there are a few things that could be improved. Pesticides can become ineffective over time because the insects develop resistance to them. Spraying exterminates both harmful and beneficial organisms. Chemical products are ruining the environment. That's where IPM comes into play.
Understanding the Basics of IPM
Integrated Pest Management (IPM) is a method of maintaining a thriving garden in a sustainable and contemporary way. Unlike traditional practices of combating harmful microorganisms, the application of the integrated pest management helps to get rid of pests without harm to nature.
Let's briefly review the fundamental principles and potential strategies of IPM before selecting the tools.
Identification
Defining a problem is the first step towards solving it. Start by carefully examining all the symptoms of disease or pest infestation. After gathering all the necessary information, use multiple sources to research the problem and learn practical methods to combat it.
Monitoring
Regular monitoring of garden conditions and pest activity enables determining the threat type and monitoring changes accurately. It helps to detect problems early and take effective measures. Records of type, population size, and distribution should also be maintained. All of this helps identify meaningful patterns and trends that will help keep your garden healthy.
Preventing Approach
Prevention is the core of IPM methods. The key to this practice is to stop pests or diseases before the vegetation is damaged. It's important to choose plant varieties resistant to pests and maintain good hygiene to ensure a healthy garden.
Cultural Practices
Growers can clean their area by removing old crops, infested plants, and weeds that may shelter pests. Proper plant care, such as adequate watering, fertilization, and pruning to reduce plant stress, also falls into this category. Careful selection of varieties resistant to insect damage is one of the most effective ways to plan a garden using cultural control.
Biological Control
Rather than completely eradicating pests, biological control methods aim to maintain manageable infestation levels. This approach in integrated pest management allows for a sizeable natural niche to remain, which nature will always seek to fill. By keeping pests at tolerable levels, predator species have a steady food source while plant damage remains low.
Chemical Control (in a pinch)
IPM is designed to help significantly reduce the use of chemicals. However, from time to time, this measure may be helpful in exceptional circumstances. Pesticides must be used carefully, and choose those that target only a specific pest and do not cause severe damage to the environment.
Choosing the Right IPM Tools
After identifying the problem, analyzing the information obtained through monitoring and exploring possible strategies and options, you can choose tools to get integrated pest management benefits.
Physical Controls
This method is also called "mechanical" control. What specific actions should be taken? You can physically remove pests from your garden using traps, barriers, and tillage. When discussing diseases, this means additional pruning and removal of diseased plants.
Prevention
How do you keep pests from ruining your garden? Choose resistant varieties of plants that are also suitable for your region's climatic and weather conditions. You can also install row covers or netting to block harmful insects from reaching your crops. Take care of the hygiene of your site by clearing it of debris and weeds that can serve as a home and food for pests.
Biological Control Tools
Ladybugs, lacewings and wasps are beneficial insects that are a must for any garden. You can purchase and release them or take care of attracting them to your site. Soil pests can be controlled by introducing nematodes. Support a variety of beneficial organisms, encouraging habitat diversity.
Chemicals
If pesticide use cannot be avoided, look for low-toxicity solutions that do not harm people or pets to save the lives of beneficial insects in the garden. The manual should be your best friend; don't ignore it. Spot treatment is also a reliable way to minimize damage to the nature and garden inhabitants.
IPM is a sustainable pest and pathogen management approach that includes several strategies and practices. Choosing the right combination of tools helps control pest and disease problems without harming the environment and the microorganisms that help your garden stay healthy by supporting natural processes.