G&G Product Reviews – The Rebranding of True Liberty® Bags
Many indoor horticulturists consider True Liberty® Bags the ultimate storage solution for their harvest. True Liberty® Bags' All-Purpose Home and Garden Bags are odor proof, puncture resistant, and made from 100% BPA-free, food-grade nylon. Although highly valued by indoor growers, True Liberty Bags are designed to be a versatile product around the home and in the garden. Prized as a useful tool in the kitchen, True Liberty Bags can be refrigerated, frozen, baked, boiled, or cooked in a rice or slow cooker. They are safe to use directly from the freezer to the oven, which makes them an ideal choice for meats and produce.
Due to the amazing quality of the material's liquid and odor barrier, True Liberty Bags preserve the flavors and nutritional values of the food stored within. They have no problem handling fats, oils, or grease at high temperatures, making them ideal for cooking and marinating meats. True Liberty Bags are so versatile they are much more than an "oven bag" or a bag for cooking meats. They are more than capable of providing rain and water-proofing protection for photographic equipment, electronic devices, cigars, cigarettes, and camping, fishing, hunting, biking, boating, or snowboarding gear. In fact, the versatility of True Liberty Bags is one of the main reasons the company has decided to rebrand the product line. In order to better showcase all of the uses for True Liberty Bags, the company is transitioning from bird themed sizing to sizing that is volume based. The cooked bird imagery on the front of the packaging will also be replaced to better illustrate the product's diversity. For both professional and hobbyist gardeners, True Liberty Bags are for so much more than just cooking meats.
True Liberty Bags in the Garden
True Liberty Bags are ideal for storing and protecting fruits, vegetables, culinary herbs, and other harvested crops. Dried culinary herbs will retain their odors and moisture content when stored in True Liberty Bags. In fact, these bags are the ultimate storage solution for slow drying culinary herbs. It is a bag with the ability to maintain a low level of humidity while protecting the contents from drying out completely, which is crucial for
protecting the herb's natural odors and flavors. The slow drying of culinary herbs in a non-permeable container is the key to maintaining flavors and the overall quality of the finished product. Once the culinary herbs have been harvested and dried to the desired moisture content, they can be sealed in True Liberty® Bags for long-term storage.
Other garden uses for True Liberty Bags include soil storage/mixing, storing pollen, and storing/mixing compost (a smelly job without an odor-proof bag). The bags provide an amazing liquid and odor barrier, which means, regardless of what is enclosed in a True Liberty Bag, it stays sealed. Some horticulturists even use True Liberty Bags to safeguard crops from freezing or to protect their plants from garden pests. The non-permeable material makes these bags ideal for both fertilizer (dry or liquid) and pesticide storage. True Liberty® Bags have many potential applications in both indoor and outdoor gardens and can play an important role in cleanliness, crop preservation, and storage.
True Liberty Bags Sizes
Although the packaging is getting an aesthetic update, the bags are still the same high quality bags as before. The biggest changes will be the names of each bag size and the updated look of the packaging. The new sizes are as follows:
3 Quart Bags                8" x 16" (formerly Quail Bags)
2 Gallon Bags              12" x 20" (formerly Chicken Bags)
3 Gallon Bags             18" x 20" (formerly Turkey Bags)
4 Gallon Bags             18" x 24" (formerly Goose Bags)
Commercial Line
In addition to its smaller bag sizes, there are also four commercial size bags available to provide supreme storage solutions for commercial gardeners.
8 Gallon Bags
The 8 Gallon Bag is one of the new commercial sizes offered. This bag measures 24" x 40" and fit inside a 27 gallon tote bin.
Can Liners (formerly Ostrich Bags)
Another size in the commercial bag line is the Can Liner (previously known as the "Ostrich" size bag). This size liner can be used to line a 20 gallon trash can or a 30 gallon drum. The Can Liner can be used for bulk storage of biomass or as a liner for storing liquids, such as the nutrient solution for a hydroponic system. The ability to quickly remove a bag and replace it with a new one offers a hydroponic gardener a fast and simple solution to maintaining the cleanliness of a nutrient reservoir.
Bin Liners
The Bin Liner size bag is made to line a 27 gallon tote bin. This size is very convenient for horticulturists who use 27 gallon totes for the storage of biomass or produce. As with the Can Liner, this size can easily be used to store liquid, such as nutrient solution, in a tote bin reservoir. Additionally it comes with a bag tie and will gather for closure inside of the drum.
Drum Liners
Consumer demand is what drove True Liberty® Bags to create the ultimate commercial size: the Drum Liner. This size bag lines a 55 gallon drum and can be used to store liquids, food products, biomass, or just about
anything that can fit in a 55 gallon drum.
Cooking and Decarboxylation
True Liberty Bags have the ability to withstand extreme temperature ranges. In fact, the bags and liners are extremely temperature versatile; with a temperature range of -100 degrees F to 400 degrees F (-73 degrees C to 204 degrees C). This means cooking and/or decarboxylation can happen right inside the bag itself. These bags can be used for baking, boiling, freezing, or refrigerating. True Liberty® Bags's smaller bags are compatible with rice or slow cookers. Any meat or vegetable can be brined, marinated, and prepared in these versatile bags. True Liberty® Bags provide an easy and safe tool that minimizes clean-up and, in some cases, cook time. Food prepared in these bags will have its flavors, moisture, and nutritional value preserved.
Commitment to Quality and the Environment
This company believes that everyone influences the good health of individuals and the greater community. That is why, at True Liberty Bags, going above and beyond the standard health and safety requirements just makes sense. This is also why they support the local and global environment. All bags are constructed from FDA-approved, food-grade, BPA-free material and are proudly made in the U.S.A. The True Liberty Bags office, warehouse, shipping, and website have a net-zero carbon footprint due to its continued contributions to Carbonfund.org.
To further reduce its global impact, every effort is made to use recycled materials, including displays, packaging and shipping cartons. Additionally, soy-based inks are used for printing. These inks contain fewer volatile organic compounds, further reducing the company's environmental impact. Digital files are also used for their affiliates and clientele. This conscientious choice saves time, space, resources, energy, and, most importantly, reduces the overall impact on the environment.
There are few products found in an indoor garden as versatile as True Liberty Bags. From storing biomass to lining a 55 gallon drum for the fastest and most efficient sterilization of a hydroponic reservoir, they are a tool every indoor gardener should employ. Commercial horticulturists looking for the ultimate storage, transport, and sterile harvest solution need to look no further than True Liberty Bags. For gardeners who specialize in dried culinary herbs, these tough bags provide the ability to stabilize moisture levels. Stable moisture levels during the curing process and storage of dried herbs equates to the preservation of odors, flavors, nutritional value, and freshness. For dried herbs, stable moisture levels will also help to maximize the product's overall shelf life. All in all, True Liberty Bags are not only a valuable tool to use throughout the growing process to enhance cleanliness and efficiency; they are also the ideal solution for cooking, decarboxylation, transport, and long-term storage.
For more information call 888.800.2680, Email info@truelibertybags.com or visit TrueLibertyBags.com.

Red Maeng Da Vs. Red Bali Kratom: What's The Difference?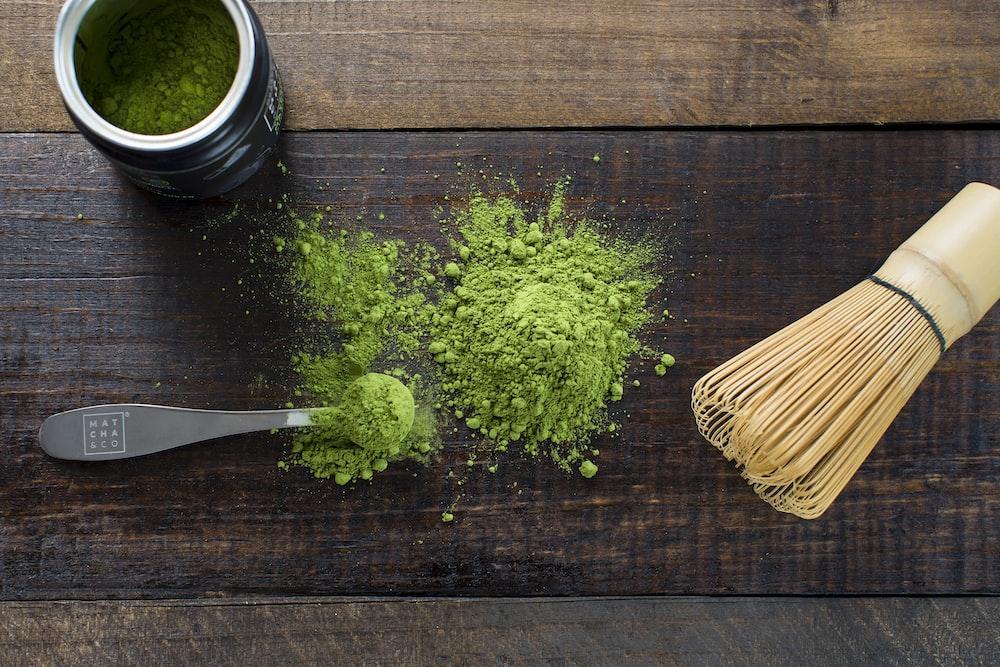 If you're interested in trying kratom, you may have seen Red Vein Maeng Da and Red Vein Bali Kratom. Both red kratom strain are popular among the world's users, but what's the difference between them?
This article will compare red maeng da vs red bali kratom, including its effects, dosage, and more. Both of these red strains are very popular and have many similarities. Though there are similarities between both strains, they do have some differences.
Keep reading to learn more about the red Maeng da and the red Bali strain, and find out which one is right for you!
Red Maeng Da Kratom Strains
Red Maeng Da Kratom strains are among the most popular strains of kratom. They are known for their high levels of alkaloids, which gives them their distinctive red color. They are also known for their powerful effects.
Red Maeng Da kratom strains are typically grown in the rainforests of Indonesia. The name "Maeng Da" actually means "pimp grade" in Thai, which is ideal given the strain's reputation for being one of the strongest kratom strains.
These strains can be found in various forms, including powder, capsules, and leaves. The most popular way to take Red Maeng Da kratom is in capsule form, allowing for more precise dosage.
It is also popular for making kratom tea, as the leaves can be steeped in hot water to make tea.
As a result, some kratom fans feel that the name Maeng Da implies excellent quality and potency. If you're one among the many kratom users looking for high quality red kratom strains or good quality kratom products, Red Maeng Da might be the way to go.
But it is essential to consult a medical professional before taking prescription medication or being affected by a serious medical condition, as it sometimes tends to have the opposite effect.
Red Bali Strains
When it comes to taking red Bali kratoms, there are some facts that you should know. Red vein strains are obtained from a method called grafting.
It is a process in which two different red vein plants are mixed to get the result of a combined characteristic.
Red Bali is one of kratom's most famous red strains. Not only is it popular, but it is also one of the high-potency strains.
Many believe that red Bali is the most muscular strain of kratom as it might help relieve pain and physical discomfort. If you're looking for a potent pain reliever, kratom experience, or mood enhancement, red Bali is the way to go.
Comparing Red Maeng Da Vs. Red Bali Kratom?
Red Maeng Da vs. Bali kratoms – They are two different essential kratom strains of the same plant.
Both strains are sold as dietary supplements and are widely used for their purported relaxing effects.
While their organic compounds share some similarities, there are also some crucial differences between these two strains.
Dosage
Their universal doses are the first comparison of red Maeng da vs. red Bali kratom. For red Maeng Da, the recommended dose is between 2-4 grams, while for red Bali, the recommended dose is between 3-5 grams. Red Bali can be quite sedating, causing you to feel tired in higher doses (5+ grams).
Color Of Veins
The following comparison between red Maeng da vs. red Bali kratoms is the color of their veins.
Red Maeng da has red veins, and red Bali has green veins. The different colors indicate different alkaloid profiles. Red Maeng da typically has a higher concentration of mitragynine, while red Bali has a higher concentration of 7-hydroxymitragynine.
Red Maeng da is more stimulating, while red Bali is more sedating. Red Maeng da is more energizing and is better for daytime use. Red Bali is better for nighttime use because it can help you relax and fall asleep.
The color of kratom veins is just one of the many factors that determine its effects. Other factors include the strain, the region it's from, the quality, and how it's prepared.
Red Kratom Strain: Mature Leaves Available
On the other hand, Red kratom is said to be the most sedating of all kratom vein colors. They're also famous for providing Chronic Pain relief and relaxation.
Green Maeng Da Vein: Middle Years Leaves
Next, Green kratom is said to be in the middle of the White and Red kratom strain. They're also famous for providing a balance of both Sedation and Stimulation.
Efficacy
Both red Maeng Da and Bali kratom are effective in providing pain relief, but red Maeng Da is more potent and has longer-lasting pain-relieving effects.
User Experience
Some kratom enthusiasts prefer red Maeng Da for its relaxing effect, while others find red Bali to be more mood-boosting. Ultimately, it comes down to personal preference.
When comparing both kratoms, it is clear that both kratoms have their unique benefits.
Red Maeng Da is more potent and has a longer-lasting effect, while red Bali is more relaxing. Ultimately, the decision of which strain to take comes from personal preferences.
Origin
Red Maeng Da originates from Thailand and gets its name from a water bug called "Maeng" Conversely, red Bali kratoms come from Indonesia.
The difference in origin can affect the user experience as each kratom can offer different benefits. For example, Red Maeng Da is more energized, while Red Bali is more relaxed.
Alkaloids
Mitragynine and 7-hydroxy mitragynine, which bind the opioid receptors, are two essential alkaloids in kratom.
Red Bali kratoms and Red Maeng Da kratom include a variety of alkaloids, including these two in particular.
Other alkaloids are also present. You will discover that the alkaloids provided by each strain will vary from one another.
Location
Red Maeng Da is domestically grown in Thailand, while red Bali is grown on the Indonesian island. Red Maeng da can be found in some countries, but you have to look for the legality in places like San Diego, Rhode Island, Sarasota county, and union county.
Daytime Energy Levels
Red Maeng Da vs. Red Bali Kratom – These kratom strains come from the same family of trees, the Mitragyna Speciosa.
The difference between the two strains lies in their potency and effects. Maeng Da is widely considered the most potent strain of kratom, while Red Bali is known for its relaxing effect.
Potency
While kratom is still in the process of getting approved by the FDA as a dietary supplement, many medical professionals believe in its potential as a supplemental dietary product.
Compared to Red vein Bali, Red Maeng Da appears to be less potent but more balanced. Red Maeng Da is often used as a pain reliever, while Red Bali is commonly used to alleviate discomfort and enhance mood.
Popularity
Red Bali is one of the most popular kratoms because it boosts mood and provides relaxation. Red Maeng Da is also a popular strain, but it is more well-known for its potent effects.
Which One Should You Try?
There is no definitive answer related to it. It ultimately comes down to personal preference. Some people prefer red maeng da for its potent effects, while others find red bali more relaxing.
Try out both strains to see which one works. Red Maeng Da and Red Bali kratom are two of the most popular strains of kratom.
Both kratoms offer a variety of benefits, including relief from pain, increased energy levels, and improved mood. Red Maeng Da is more potent, while red Bali is more relaxing.
Final Thoughts
While red Maeng Da is more potent, red Bali is more relaxing. Ultimately, the decision of which strain to take comes from one's experience of using it. It is essential to start with a low dose and increase it gradually to avoid side effects.