Terpene Enhancer Nutrient Additive
Terpinator ® from Rhizoflora is a specialty nutrient designed with ample potassium to help regulate the plant processes, while also containing a blend of all-natural plant extracts that help encourage terpene production in plants. Users can expect strong, fragrant aromas during fruiting and flowering, as well as an increase in gland sites. The industry standard in terpene production for over 5 years, Terpinator ® is available in USA, Canada, and Europe. For more information call 800.681.1757 or visit Terpinator.com.

The Ultimate Indoor Cleaning Manual: From Clutter to Comfort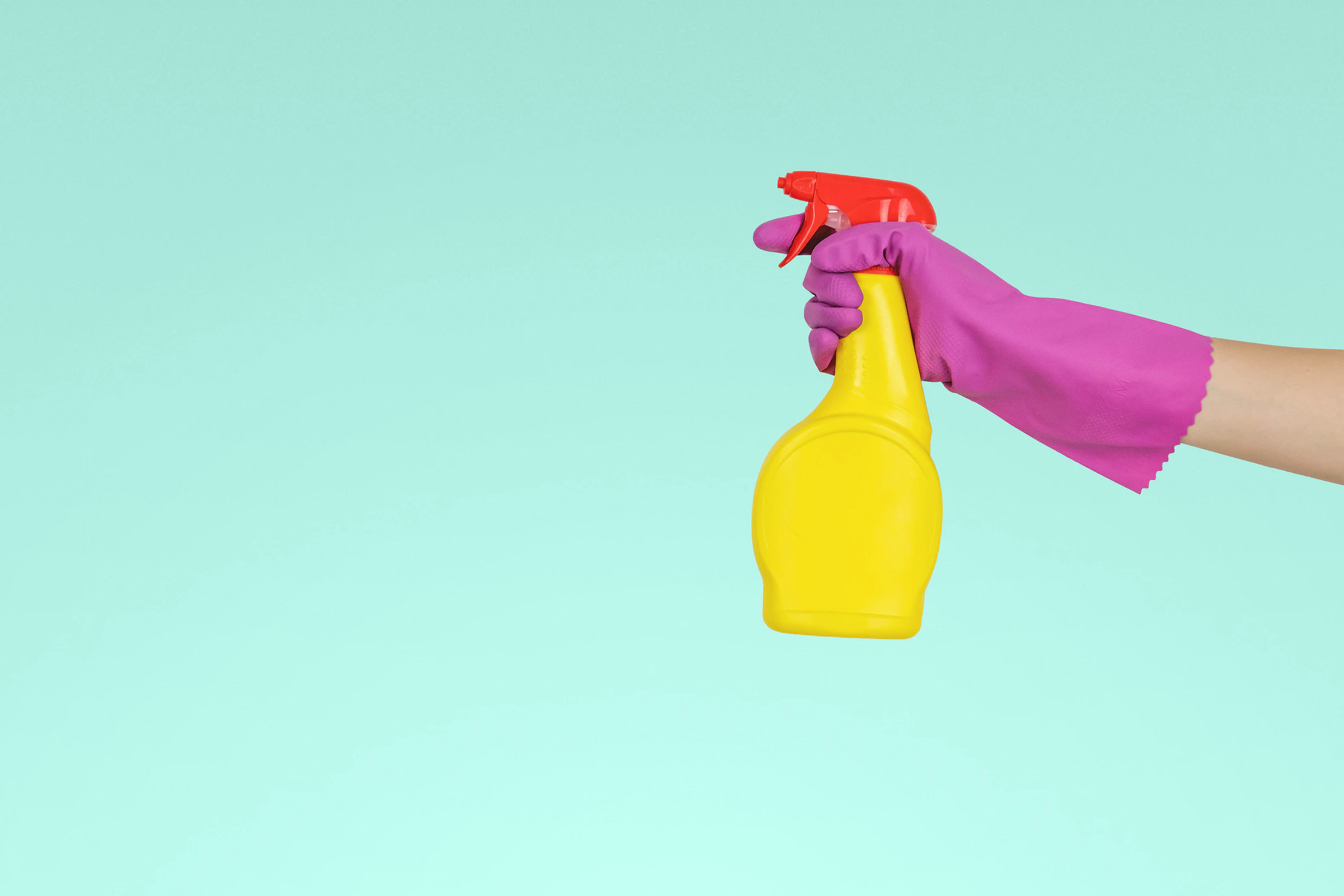 You're drowning in mess and don't know where to start? Dive into our ultimate indoor cleaning guide.
It's all about transforming your chaotic space into a cozy haven. We'll walk you through essential supplies, cleaning frequencies, and room-by-room strategies.
Plus, we'll tackle stubborn stains and give you expert tips to keep your home sparkling.
Ready to roll up your sleeves? Let's turn your home into the sanctuary you deserve.
Understanding Cleaning Frequencies
In light of maintaining a clean home, it's crucial to understand that cleaning tasks fall into five main categories: daily, weekly, monthly, seasonal, and yearly.
Your daily tasks, such as dishwashing and tidying, keep your home running smoothly.
Weekly and monthly chores, like vacuuming and deep-cleaning the bathroom, prevent buildup and save you time in the long run.
Seasonal tasks might include washing windows or deep-cleaning carpets, typically undertaken in spring or fall.
Yearly tasks might be those big projects like cleaning out the garage or washing the exterior of your house.
Essential Cleaning Supplies
You will need these basic cleaning supplies to effectively maintain your home:
a broom
a vacuum, a mop and bucket, or a steam mop or steam cleaner like Aqua Pro Vac
microfiber cloths
sponges
These tools are your household's best friends when it comes to cleaning. The broom sweeps away dust and dirt, while the vacuum tackles carpets and rugs.
The mop's wet cleaning abilities are perfect for hard floors.
Microfiber cloths are a godsend. They're reusable, eco-friendly, and excellent at grabbing dust and dirt.
Lastly, sponges are your go-to for scrubbing tasks.
Quick Cleaning Tips
Let's dive into some quick cleaning tips that can make your chores easier and more efficient.
Always have your cleaning supplies ready.
Categorize your tasks into daily, weekly, monthly, seasonal, and yearly. This ensures you're not overwhelmed and helps maintain a clean home.
For a quick clean-up, start by gathering trash from each room, collecting dishes, and starting a load of laundry. Clear clutter by putting items back in their proper places.
Remember that occasional deep cleanings, like washing your oven or windows, are just as important.
Comprehensive Cleaning Tutorials
Once you've got the right supplies and know how frequently to clean, half the battle is won. To further your skills, we'll cover some essential cleaning tutorials:
Fake a Clean House Fast
To fake a clean house, follow these quick steps:
Grab a laundry basket and walk through the main rooms. Scoop up anything that doesn't belong and stash the basket out of sight—in a closet or another room. Don't worry about sorting items now; just clear surfaces and floors.
Take a microfiber cloth and quickly wipe down any dusty spots on tables, TV stands, and other surfaces. If there's no time for a full dusting, focus on areas at eye level and spots where the light shines directly.
Align magazines, remotes, and coasters on your coffee table. Fluff and arrange couch pillows neatly, and fold throw blankets for an instantly orderly look.
Grab a damp cloth or cleaning wipe to quickly clean any conspicuous smudges or spills on countertops, mirrors, or glass surfaces that catch the eye.
Only do the most visible areas — like the living room and hallway. Don't worry about every corner; quickly remove visible dust, dirt, or crumbs.
Close the shower curtain, straighten towels, and wipe down the sink and counter. Replace the toilet roll with a full one and lower the toilet lid.
Put dishes into the dishwasher or stack them neatly in the sink. Wipe down counters, and use a cloth to quickly go over the refrigerator handle and any other high-touch areas.
Open windows to let in fresh air or light a candle for a pleasant scent. Lower the lights to create a cozy feel and hide less-clean areas, and consider turning on some background music.
Clean a Shower Curtain and Liner
To keep mold and mildew at bay, take down your shower curtain and liner and wash them in the washing machine with a couple of bath towels (to prevent wrinkling).
Use a gentle detergent and add 1/2 cup of baking soda during the wash cycle, followed by 1/2 cup of vinegar during the rinse cycle. Hang the curtain and the liner back up to air dry fully.
For extra tough mildew stains, pre-treat with a mixture of baking soda and water, or use a spray-on mildew remover before washing.
Clean a Top-loading Washing Machine
Keep your clothes smelling fresh by cleaning your top-loading washer regularly. Set the washer on the hottest, longest setting and add four cups of white vinegar to the water.
After a few minutes, pause the cycle and let the vinegar water mix sit for an hour. During this time, you can dip a scrubber in the vinegar water and clean around the top of the drum, the lid, and other parts of the washer.
After an hour, continue the cycle, then run another hot water cycle with a cup of baking soda to rinse out the vinegar and any loosened grime. Wipe down any remaining residues with a clean cloth.
Clean Your Oven
Start by removing the oven racks and soak them in hot, soapy water. Create a paste with baking soda and water and spread it throughout the inside of the oven, avoiding the heating elements.
Leave the paste on for several hours or overnight for best results. Use a plastic scraper to lift away the grime, then wipe the surfaces with a damp cloth.
Clean the glass door with a mixture of baking soda and water, and once all the residue has been removed, return the oven racks.
Clean Windows
For gleaming windows that invite sunlight into your home, mix equal parts water and vinegar in a spray bottle. Spray generously onto the glass and wipe away with a microfiber cloth, using circular motions to avoid streaks.
For any stubborn spots, rub gently with a cloth dampened in the water-vinegar solution. Don't forget to wipe the window frame and sill.
For best results, clean your windows on a cloudy day to prevent the sun from drying the solution too quickly and leaving streaks.
Room-by-Room Cleaning Guide
To tackle your home on a room-by-room basis and ensure no corner goes untouched:
Start with the most used areas like the kitchen or living room.
Equip yourself with your basic cleaning supplies and start by picking up any clutter, wiping down surfaces, vacuuming or sweeping the floor, and then mopping if necessary.
Move onto the less used rooms such as bedrooms and offices, following the same sequence.
Don't forget bathrooms – scrubbing the tub, sink, and toilet, and mopping the floor are essential here.
Remember, regular maintenance will make these tasks easier over time.
Dealing With Stubborn Stains
Stains can be pesky and really put a damper on your pristine home. Here are some simple ways to deal with obstinate stains:
Baking Soda Solution: Works wonders on most hard surfaces.
Vinegar and Water: Ideal for glass and mirrors.
Rubbing Alcohol: Perfect for removing ink and marker stains.
Hydrogen Peroxide: Great for stubborn bathroom stains.
Lemon and Salt: Natural alternative for rust and mildew.
Conclusion: Maintaining a Clean Home
A tidy environment not only brightens your mood but also reduces the time dedicated to intense cleaning sessions. So how do you maintain cleanliness consistently?
Start by creating a simple cleaning schedule that suits your routine. Divide tasks into daily, weekly, and monthly categories.
Small daily tasks like washing dishes, sweeping, and tidying up can prevent clutter accumulation.
Weekly tasks might include vacuuming and dusting, while your monthly schedule could include deeper cleaning tasks such as washing windows or cleaning the oven.