The Benefits Of Baking Soda: How To Freshen Up Your Home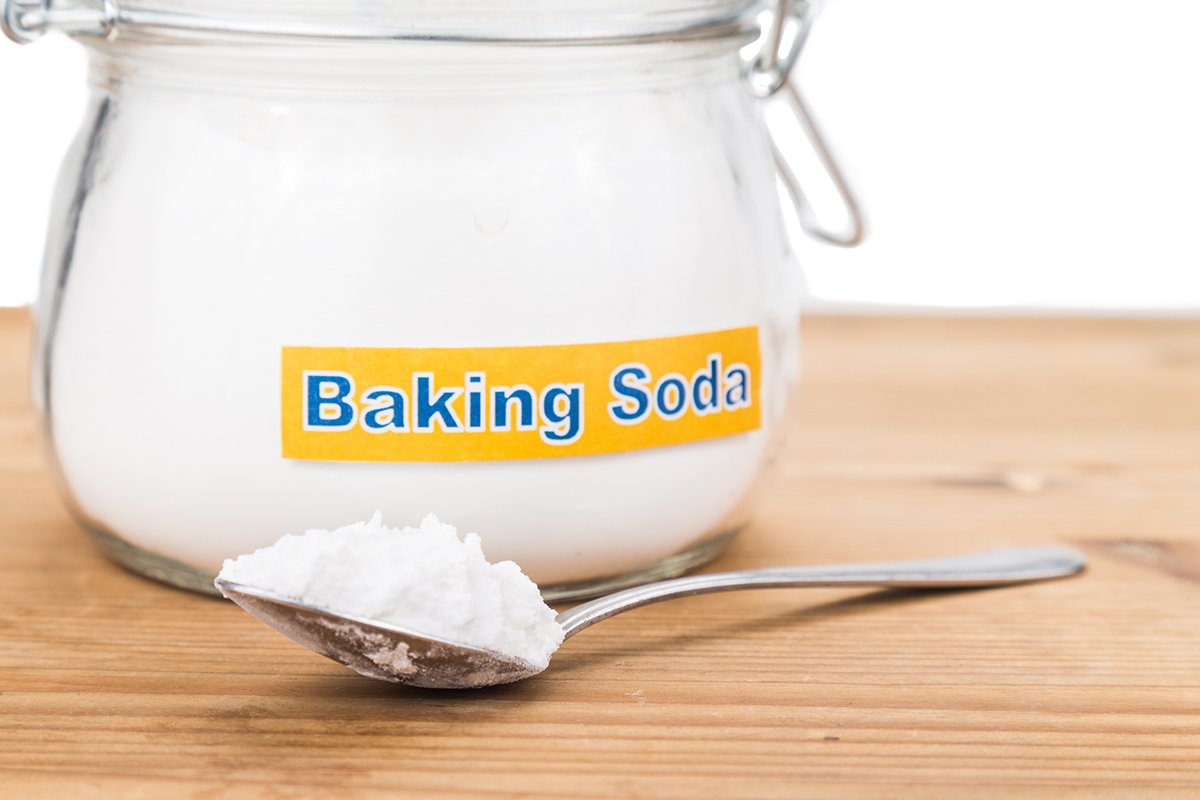 Keeping your home clean can seem a mammoth task with a seemingly endless array of information and advice. From the arsenal of chemical options available on the market and different opinions about the best cleaning methods, it can be hard to know where to start.
In addition, there is also a growing move towards environmentally-friendly options, and this can be hard to reconcile with the different cleaning products available. With different sprats, potions and lotions available for everything from the bathroom to the stove, it seems you will need a new cupboard merely to hold your new products!
If this all sounds overwhelming, the good news is that there is a simple solution to your cleaning woes, and chances are you already have some on hand—baking soda. Before you seek the help of Alpha Bed Bug Exterminator NYC to battle critters in the bedroom, why not give this magic product a try. Here are just a few of the miracles it can perform.
Eliminate Odor
Forget fancy air fresheners. Baking soda is ideal for eliminating unpleasant smells. From carpets to furniture, fabrics to microwaves, you can give your home a new lease of life with a simple sprinkle of baking soda.
Clean Jewelry
There is no need for expensive jewelry cleaning kits. Just make a paste of one part water to three parts baking soda, and apply it to your silver with a lint-free cloth and rinse. Be careful not to use paper cloth, as this can cause scratches.
Freshen Up Patio Furniture
Patio furniture can often be affected by the weather during the wet winter months. Before bringing your chairs out ready for the summer season, give them a quick wipe with water and baking soda to restore them to their full glory and ensure they are prepared for your summer socializing. Once the winter comes, you can also place baking soda inside the bags used to store the cushion pads to keep them fresh.
Clean Up Oil Spills
Oil can be tricky to clean, as water tends to merely make it spread and stain. It can also be dangerous and lead to slips. If you have spilled oil on the floor of your garage, you can sprinkle on a little baking soda and scrub with a stiff brush to pick up any traces and keep the ground safe and clean.
Brighten Your Whites
If your whites are looking a little faded and grey, you can bring them back to life by adding a cup of baking soda to your washing machine, alongside your usual laundry detergent. This will help bring new life to your white shirts and other clothing items, leaving them looking and feeling bright, white and fresh.
Cleaning your home doesn't have to be a tiresome chore involving hundreds of chemicals. Instead, replace the multiple products with one single, simple solution which will do a fantastic job and help save you cash.
What To Know About Moving to Robstown, TX
Moving into a new home can be both thrilling and scary. You won't always know what to expect, but there are ways to make the move with more ease.
If you are making the move to Robstown, aka "The Biggest Little Town in Texas," you are up for an adventure. The highly accessible town has a lot in store with a rich history and continuously growing economy. For one, Robstown is recognized as the home of Texas hold 'em. Beyond this, there are many exciting things to discover about the city.
A major move can be daunting, but the challenges and worries can be easily alleviated with preparedness. There are several things to keep in mind when moving to Robstown, TX.
Robstown Has an Interesting Past
According to history, Robstown's name actually came from Rob's Store, a small store established by Robert Driscoll, Jr., who was among the early entrepreneurs to settle in the area. Rob's Store became Rob's Town; thus, Robstown is called as it is today.
Beyond just the name, Robstown, TX, has a rich history as a civilization. It is located in the Gulf Coast region, where the early inhabitants were Native American. Therefore, you can expect traces of various native tribes in the area.
Robstown was established in 1906 and received township status in 1907. It was eventually incorporated into a city in 1912. The economic growth in the city of Robstown was brought about by railroad construction that connected it to the entire Gulf Coast and South Texas regions. The railroads paved the way for retail, agriculture, and business opportunities, which later helped make Robstown the "crossroads of opportunity" and "The Biggest Little Town in Texas."
You can visit many historical sites and museums in the city, including Hotel Brendle, the train station, sites where Native Americans lived, and the Robstown Area Historical Museum.
Prepare For the Weather: It's Hot Here, So Keep Your Cool
With its humid subtropical climate, Robstown's average weather is projected to be hot and humid during the summer, while winter will be cool and windy, though it often does not last long. It is also mostly cloudy throughout the year.
It is important to make sure your new home is well ventilated during the hot season. Also, you should consider a good heating system for the winter. Preparing the proper clothing is also necessary to make sure you'll get through different weather conditions comfortably.
There is also a risk of hurricanes and flooding in Texas, especially in the southeast region, which borders the ocean. Familiarize yourself with hurricane preparedness and write down important websites and emergency contact details that you can reach out to in case of calamities, especially in the city of Robstown. Securing home and vehicle insurance can also be very helpful in preparedness and recovery.
Get Ready to Handle the Local Pests
With its high humidity and hot weather, there are common pests in Robstown, including mice/rats, wasps, ants, and mosquitos. There is also a chance you may find silverfish in your home. These nocturnal insects seek shelter in dark, moist, and humid areas, just like mosquitos. Inspect your basement, ceiling, attic, and other corners of your home, and make sure to clean those areas using proper chemical treatments to avoid infestations.
Keep your home clean and maintained to prevent any kind of pests from coming in and infesting your space. If you notice that pests are setting about, try to control them as early as possible.
If you feel overwhelmed or unsure how to handle a pest problem, don't hesitate to get expert help and search for Robstown pest control services near you. You actually save more money, time, and stress by avoiding severe damage to your property and furniture.
Making Robstown, TX, Your Home
Robstown, TX, has the right amenities and is home to an array of museums, restaurants, nightlife, and events, as well as a booming business district. Located in Nueces County and as a western suburb of Corpus Christi, Robstown is also near some well-known educational institutions like the Texas A&M University-Kingsville, Texas A&M University-Corpus Christi, and Del Mar College.
As most of the year is cloudy to sunny in Robstown, there are many outdoor activities. Go shopping, find community groups within the neighborhood, or start a new one. Make new friends and nurture life. Make the city work for you.
Enjoy the Warmth of Robstown
It is warm in Robstown, especially in the summer, but the warmth you should anticipate more is in your new home as you start your new life in it. Getting familiar with the city is important. But it is also worth mentioning that getting to know and see it by immersing yourself in its authentic culture and people will be a whole new experience. Be sure to prepare everything you need ahead of the moving day so you can enjoy your new adventure.