The Benefits Of Baking Soda: How To Freshen Up Your Home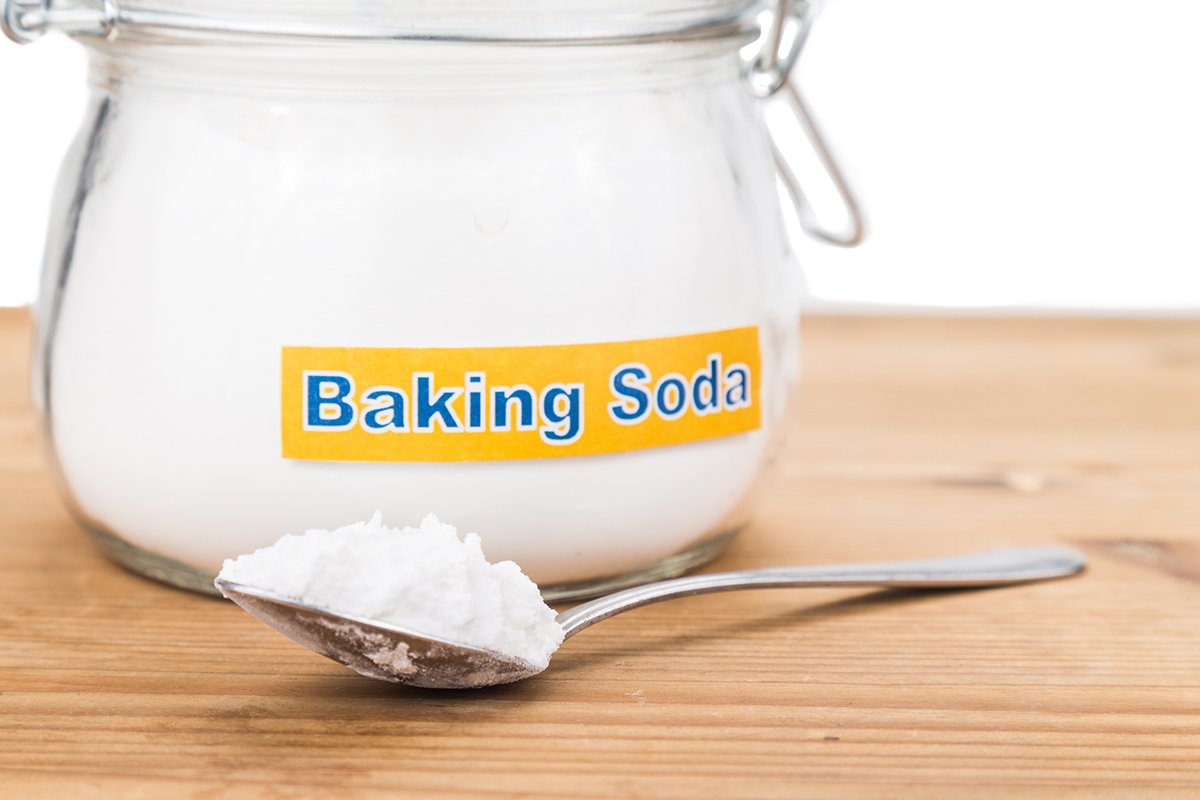 Keeping your home clean can seem a mammoth task with a seemingly endless array of information and advice. From the arsenal of chemical options available on the market and different opinions about the best cleaning methods, it can be hard to know where to start.
In addition, there is also a growing move towards environmentally-friendly options, and this can be hard to reconcile with the different cleaning products available. With different sprats, potions and lotions available for everything from the bathroom to the stove, it seems you will need a new cupboard merely to hold your new products!
If this all sounds overwhelming, the good news is that there is a simple solution to your cleaning woes, and chances are you already have some on hand—baking soda. Before you seek the help of Alpha Bed Bug Exterminator NYC to battle critters in the bedroom, why not give this magic product a try. Here are just a few of the miracles it can perform.
Eliminate Odor
Forget fancy air fresheners. Baking soda is ideal for eliminating unpleasant smells. From carpets to furniture, fabrics to microwaves, you can give your home a new lease of life with a simple sprinkle of baking soda.
Clean Jewelry
There is no need for expensive jewelry cleaning kits. Just make a paste of one part water to three parts baking soda, and apply it to your silver with a lint-free cloth and rinse. Be careful not to use paper cloth, as this can cause scratches.
Freshen Up Patio Furniture
Patio furniture can often be affected by the weather during the wet winter months. Before bringing your chairs out ready for the summer season, give them a quick wipe with water and baking soda to restore them to their full glory and ensure they are prepared for your summer socializing. Once the winter comes, you can also place baking soda inside the bags used to store the cushion pads to keep them fresh.
Clean Up Oil Spills
Oil can be tricky to clean, as water tends to merely make it spread and stain. It can also be dangerous and lead to slips. If you have spilled oil on the floor of your garage, you can sprinkle on a little baking soda and scrub with a stiff brush to pick up any traces and keep the ground safe and clean.
Brighten Your Whites
If your whites are looking a little faded and grey, you can bring them back to life by adding a cup of baking soda to your washing machine, alongside your usual laundry detergent. This will help bring new life to your white shirts and other clothing items, leaving them looking and feeling bright, white and fresh.
Cleaning your home doesn't have to be a tiresome chore involving hundreds of chemicals. Instead, replace the multiple products with one single, simple solution which will do a fantastic job and help save you cash.

The Best Way to Stain Your Teak Furniture
If you're unfamiliar with teak, it's a large tree that's grown in tropical forests. Its superior ability to resist elements in comparison to other woods is why it's often used to make outdoor furniture. While it's very resistant, it still has to be treated. If not treated, it can fade to a greyish color. Staining helps to prevent the fading from happening. It's a simple process that just requires the right tools and techniques. Here's how to properly stain your teak furniture.
1. Sanding
Before you stain your teak furniture, you have to sand and smooth out the wood first. Take a dry paper towel and brush off any dirt, dust, or debris. If some spots are a little harder to remove, use a wet rag to rub the area clean. Any grease, dust, or dirt left on the surface of your wood will cause the stain to not properly adhere. Avoid any use of cleaning products. It will make staining more difficult and also potentially damage your wood.
Move your hand over the furniture to locate rough spots in the wood. If there are areas that have to be sanded down to match the rest of the surface, use 120 grit sandpaper to do it. As you're sanding, frequently check to see if the spot has become even with the rest of the wood. When you're doing that, you'll need to ensure the surface is even and ready to absorb the wood stain. Use 220 grit sandpaper to sand the entire surface until it feels smooth and even.
It will open up the pores of the wood, allowing for the stain to more efficiently adhere to the surface. Be sure you're sanding along the grain, so you don't risk scratching up the wood. Afterward, wipe off any wood dust with a dry rag.
2. Smoothing
Take a foam brush to paint a layer of sanding sealer on the wood. It will make the surface smoother and help give your wood stain a better grip. Dilute your sealer with mineral spirits if you want to achieve a lighter color. After the sealer has started drying, grab a clean cloth, and wipe off any remaining sealer that's pooled atop the wood. Doing this will reduce the possibility of spots or blotches forming on the wood and keep your surface smooth. The sealer needs to be dried completely. It will likely only take a few hours for this to happen. When completely dry, sand the surface a few more times with 220 grit sandpaper. It will ensure any spots where your sealer didn't dry evenly are smoothed out. After sanding, wipe off any remaining residue with a rag.
3. Staining
Several tools are useful for painting on the stain. You can use a bristle, a foam, or even a cloth dipped in stain. You'll want to apply an even coat all over the wood. If there are parts of the furniture you want to avoid staining, you can use masking tape to protect those areas. Wood stain can come in a water-based formula or an oil-based formula. While water-based formulas tend to be more common, oil-based will potentially last longer.
After staining, wipe off any excess amounts not absorbed by the wood with a clean, dry rag. Make sure it's a rag you don't mind getting dirty, as the stain can be tough to get washed out. Keep in mind that the longer you leave the stain on before wiping, the darker it will be. The amount of time that it will take for your stain to dry completely depends on the thickness of the layer you used. You don't want to touch the stain too much if it's still wet. Otherwise, you could end up with a blotchy, uneven coat.
When the first coat of stain is dry, observe the wood's color and determine if you're satisfied with it. If you decide that you want the furniture to be darker, add a second coat of wood stain on top of the previous layer. Repeat the same process as before. After repeating the process, you can use a clean brush to paint the finish if you've got the desired color. Once the finish is applied, give it time to try. Be mindful that there are three main types of finish.
Oil finishes look the closest like wood. Unfortunately, this finish isn't the best for protecting wood and shouldn't be used on outdoor furniture. Lacquer finishes can give an attractive look while also providing durability to the wood. Be mindful that this finish will require multiple coats. Polyurethane finishes tend to be the best in protecting wood, as it's effective in even repelling water.
What brand and color match teak wood?
You can mix and match colors like cream and tan. With accent colors, pay attention to the undertones that are on the stain your teak has. Teak often has an orange undertone. If your goal is to bring out this color, go with the opposite color on a color wheel chart. The opposite one, in this case, would be blue.
Final Tips
If there are some gouges or rough areas in the furniture, try using a wood filler before you stain it. If you want some idea of what color you'll get from staining your teak furniture, use these steps on a plank of teak first. Then, you'll be able to know if you're using the right stain or finish to get the kind of color you want to achieve. It will also be good practice for doing these steps correctly. It's important to remember that wood stain can cause your skin to be irritated. It's best to wear rubber gloves whenever you're staining teak.
Teak furniture can be one of the most useful styles to consider selecting for your outdoor furniture. Properly maintaining it through staining is necessary to prevent fading. Following all of these tips will help you keep your outdoor furniture looking nice for a long time. Here's where you can learn more about Garden Furniture Teak.