The Top 5 Best Approach in Lawncare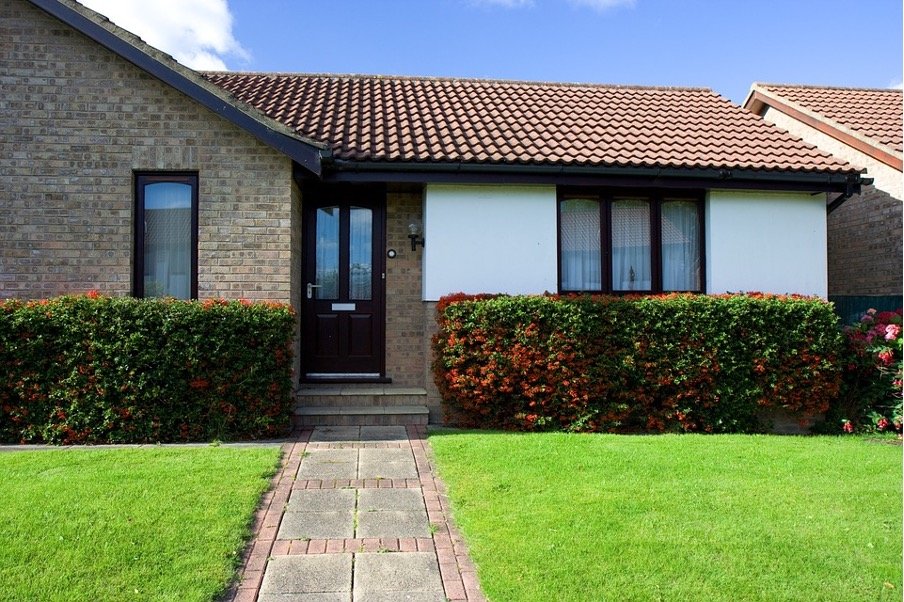 Keeping a nice lawn does not have to be difficult. It could be as easy as following a routine that will rapidly become your favorite part of the day.
Its maintenance may come with a little price, but it doesn't always require a professional to have an immaculate-looking lawn. You don't need to pay a fortune to have an envious lawn in the neighborhood. So allow us to tell you a piece of confidential information: lawn professionals are not doing anything to your turf that you can't do alone. They know exactly what to use on your lawn and when and how it is used.
Indeed, help from professionals like Lakeland Lawncare can be great, and you can take notes from them. However, it will be therapeutic if you can take care of your own yard. The best tips to take care of your lawn in your ways and insert your modifications in your lawn care are just one read away. Take your cue from the following.
Eradication Of Weed, Thatch, And Moss
In some cases, these things don't necessarily damage your lawn. However, they can steal nutrients and water supposedly meant to grow your green, luscious yard.
Weed Removal
Weeds grow unabated in gardens, and there's nothing we can do about it. They fight for nutrients and water with plants and lawn grasses, and they spread over the garden, making it less appealing.
There are precisely three methods to remove weeds: you pull it by hand, remove using a hoe, and in worse cases, you use a chemical product.
Take note that the best time for weed removal is when the soil is moist and damp because it's easier to pull the weeds out by their roots. If you don't, you risk leaving the roots behind since they're caught in the dirt.
Dethatching
Thatch is a coating of organic debris made up of dead leaves, grass, and root stems that can accumulate between the leaves and the soil.
The buildup causes an obstruction, preventing vital moisture and nutrients from reaching the roots through the soil.
The ground will feel spongy, and the absence of nutrients will leave dull, lifeless spots on the grass, making these areas easier to spot. However, there is no need to worry. Scarification, which is the process of raking and removing mulch from the lawn, is the most outstanding technique for eradicating thatch.
Moss Removal
Mosses are non-flowering plants that can take over your landscape and cause chaos. They flourish in regions with a lot of wetness, shade, and poor turf.
The level of moss will increase if left uncovered or untreated, decreasing the grasses' ability to thrive. The cause of the moss must be recognized and reduced before you may remove the moss. It can then be fed and satisfied, and it can be watched and nurtured from there.
Upgrade Drainage System
Lawns with inadequate drainage systems carry lots of disadvantages. Ranging from issues such as being soaked for hours, even days, and to the extent of destroying your green grasses.
In upgrading your drainage system, you have to make sure that it is sufficient in giving enough water and nutrients throughout the whole lawn, and it will avoid problems such as drowning the grass. An improved damage system should fix these issues, not make them worse.
A drainage system expert will evaluate your property (slope, soil, etc.) and recommend what will work best for you. A professional will also be aware of any local restrictions on where you can direct your water. For example, directing the water into storm drains is unlawful in many places. In addition, there are regulations prohibiting water from being directed onto sidewalks or roadways that may freeze over during the winter.
Aerate Your Lawn
Aeration is essential for keeping a healthy lawn because it enables air and water to penetrate developed grass or turf mulch.
This technique permits more air and water to get to the grass's root system, critical for the grass to get the nutrients it needs to flourish. It's an excellent approach to deal with drought-stricken or water-logged lawns.
Aeration is accomplished by poking small holes in the soil at defined levels and thicknesses with a garden fork or mainly designed instruments and machines.
Aeration's primary purpose is to alleviate soil compaction. Soil layers have an excessive amount of solid particles packed into a small amount of space, impeding proper air, water, and nutrient flow.
Much yard thatch and heavy organic compounds hiding beneath the grass surface could be depriving the roots of these essential nutrients.
Over-Seeding
By covering the entire area with massive amounts of seed combined with fertilizer, over-seeding rejuvenates old and worn-out lawns. This method improves the color and reduces the possibility of weed and moss incursions while filling in damaged and thinning areas.
The grass should be kept moist after seeding to aid germination, and a top dressing should be applied to preserve the seeds and offer nutrients.
This method should be done once a year to keep your lawn healthy.
Feeding And Watering
Most gardening supply stores have a variety of grass feeds and fertilizers. The type required will be determined by the soil and weather conditions in your area. The majority of these will come with application directions, so it's best to stick to those.
In general, you should fertilize your lawn twice a year, once during the springtime with a nitrogen-rich yard fertilizer and again in the fall with phosphorus and potassium-rich feed. All lawns require watering in addition to feeding. If a lawn isn't given enough water, it will turn brown and lose its spring, causing the grass to stay flat when stepped on.

Green Thanks: The Perfect Succulent Teacher Gift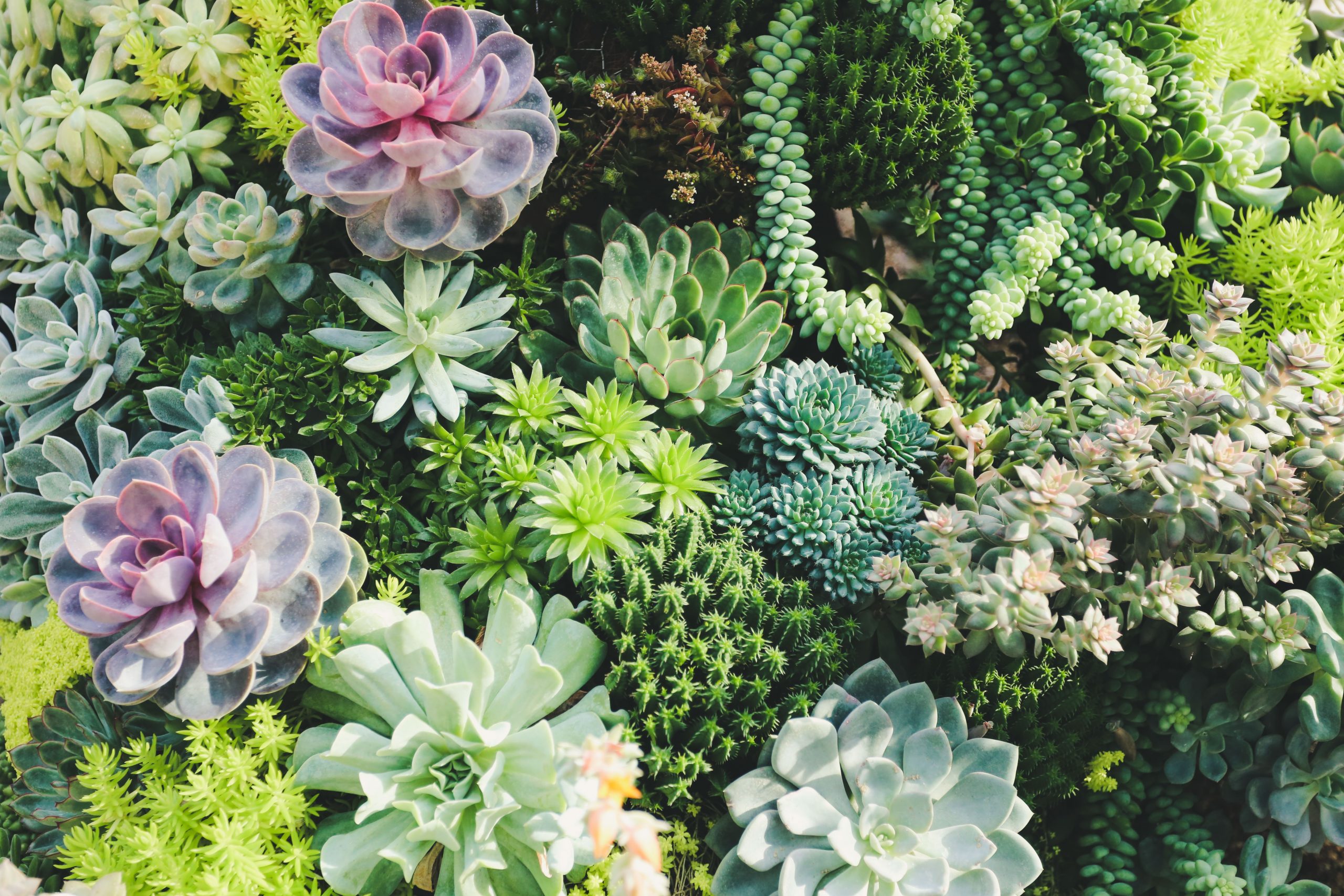 Teachers play a vital role in shaping the next generation's minds, and it's essential to show them an appreciation for their hard work and dedication. One of the best ways to do this is by giving them a meaningful and thoughtful gift. A succulent is perfect for a teacher's gift because it represents growth, resilience, and a love for nature.
Succulents are low-maintenance plant that requires little care, making them an ideal gift for busy teachers. They are also easy to grow and come in various shapes, sizes, and colors, so you can choose one that suits the recipient's taste and style.
Moreover, succulents can help create a relaxing and peaceful environment in the classroom, which is beneficial for both teachers and students. They can also be used as educational tools to teach students about botany and the environment.
Choose a planter matching the recipient's decor or a personalized planter designed explicitly for assistance to make the gift even more personal. You could also include a handwritten note or card to express your appreciation and gratitude.
It's also important to consider the recipient's level of gardening experience when choosing a succulent teacher gift. For example, for those new to gardening, you could opt for a beginner-friendly succulent that is easy to care for and requires minimal attention. On the other hand, for more experienced gardeners, you could choose a more challenging variety that will provide a sense of purpose and accomplishment.
Finally, remember to include care instructions with the gift. A succulent care guide or a simple set of instructions can help ensure that the plant thrives and provides comfort and joy for years to come.
Another advantage of giving a succulent as a teacher's gift is that it's a sustainable and eco-friendly option. In today's world, choosing environmentally conscious gifts that don't harm the planet is becoming increasingly important. Succulents are grown in minimal soil and water, making them a low-impact choice.
Additionally, succulents can also serve as a reminder of the teacher's impact on the student's life. As the plant grows and thrives, it can symbolize the growth and positive impact the teacher has had on the student. Furthermore, as the succulent grows, it becomes a constant reminder of the teacher and the memories shared.
Furthermore, succulents can be a great way to bring a touch of nature into the classroom. A well-maintained succulent can not only improve the aesthetic of the school, but it can also contribute to the overall mood and atmosphere of the room. A green, thriving plant can make a big difference in the mood and well-being of students and teachers alike.
Another aspect to consider when choosing a succulent teacher gift is its versatility. Succulents can be used in various settings, from the classroom to the home, making them a flexible and practical choice. For example, they can decorate a desk, a window sill, or a living room.
Finally, succulents make great gifts for any occasion, not just for teacher appreciation. Whether it's a holiday gift, an end-of-year present, or a farewell gift, succulents are a versatile and practical choice that will surely bring a smile to the recipient's face.
Moreover, when giving a succulent teacher gift, you can also personalize it to make it more meaningful. For example, you can write a heartfelt note or even attach a small tag with a message to the plant. You can also choose a specific type of succulent with special significance or meaning. For example, the jade plant, known as the "money tree," is said to bring good luck and prosperity. On the other hand, the aloe vera plant is known for its healing properties, making it an excellent gift for a teacher who has positively impacted your life.
Another idea is to include a small planter or pot with the succulent or even decorate the pot with colorful paints, markers, or stickers. This not only makes the gift more appealing but also adds a personal touch to the gift. You can also include care instructions with the plant, so the teacher knows how to care for it properly.
Additionally, you can give a group gift, where each student contributes a succulent or some money towards the present. This shows the teacher how much the class appreciates them and creates a fun and collaborative experience for the students.
Finally, succulent teacher gifts can also be given with other presents. For example, you could give a gift card, a bouquet, or a box of chocolates along with the succulent. This shows the teacher how much they are appreciated and gives them a range of gifts to choose from, making the experience even more enjoyable.
Conclusion
Succulent teacher gifts are an excellent way to show appreciation and gratitude to the teachers who have positively impacted your life. They are a sustainable, personalizable, and versatile gift that can be given on any occasion and is sure to bring joy and comfort to the recipient. So, consider giving a succulent teacher gift to show your gratitude and appreciation and help positively impact their life.