The Top 5 Best Approach in Lawncare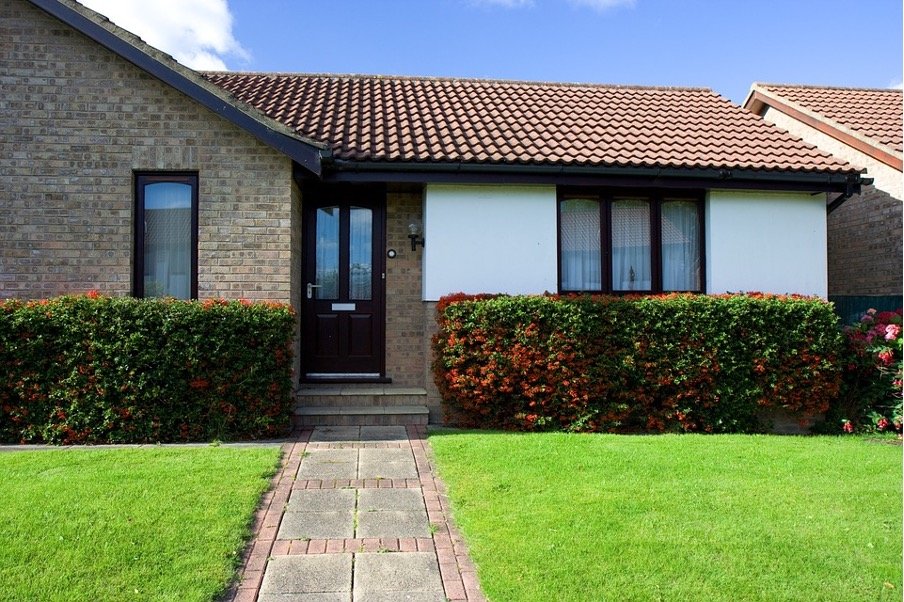 Keeping a nice lawn does not have to be difficult. It could be as easy as following a routine that will rapidly become your favorite part of the day.
Its maintenance may come with a little price, but it doesn't always require a professional to have an immaculate-looking lawn. You don't need to pay a fortune to have an envious lawn in the neighborhood. So allow us to tell you a piece of confidential information: lawn professionals are not doing anything to your turf that you can't do alone. They know exactly what to use on your lawn and when and how it is used.
Indeed, help from professionals like Lakeland Lawncare can be great, and you can take notes from them. However, it will be therapeutic if you can take care of your own yard. The best tips to take care of your lawn in your ways and insert your modifications in your lawn care are just one read away. Take your cue from the following.
Eradication Of Weed, Thatch, And Moss
In some cases, these things don't necessarily damage your lawn. However, they can steal nutrients and water supposedly meant to grow your green, luscious yard.
Weed Removal
Weeds grow unabated in gardens, and there's nothing we can do about it. They fight for nutrients and water with plants and lawn grasses, and they spread over the garden, making it less appealing.
There are precisely three methods to remove weeds: you pull it by hand, remove using a hoe, and in worse cases, you use a chemical product.
Take note that the best time for weed removal is when the soil is moist and damp because it's easier to pull the weeds out by their roots. If you don't, you risk leaving the roots behind since they're caught in the dirt.
Dethatching
Thatch is a coating of organic debris made up of dead leaves, grass, and root stems that can accumulate between the leaves and the soil.
The buildup causes an obstruction, preventing vital moisture and nutrients from reaching the roots through the soil.
The ground will feel spongy, and the absence of nutrients will leave dull, lifeless spots on the grass, making these areas easier to spot. However, there is no need to worry. Scarification, which is the process of raking and removing mulch from the lawn, is the most outstanding technique for eradicating thatch.
Moss Removal
Mosses are non-flowering plants that can take over your landscape and cause chaos. They flourish in regions with a lot of wetness, shade, and poor turf.
The level of moss will increase if left uncovered or untreated, decreasing the grasses' ability to thrive. The cause of the moss must be recognized and reduced before you may remove the moss. It can then be fed and satisfied, and it can be watched and nurtured from there.
Upgrade Drainage System
Lawns with inadequate drainage systems carry lots of disadvantages. Ranging from issues such as being soaked for hours, even days, and to the extent of destroying your green grasses.
In upgrading your drainage system, you have to make sure that it is sufficient in giving enough water and nutrients throughout the whole lawn, and it will avoid problems such as drowning the grass. An improved damage system should fix these issues, not make them worse.
A drainage system expert will evaluate your property (slope, soil, etc.) and recommend what will work best for you. A professional will also be aware of any local restrictions on where you can direct your water. For example, directing the water into storm drains is unlawful in many places. In addition, there are regulations prohibiting water from being directed onto sidewalks or roadways that may freeze over during the winter.
Aerate Your Lawn
Aeration is essential for keeping a healthy lawn because it enables air and water to penetrate developed grass or turf mulch.
This technique permits more air and water to get to the grass's root system, critical for the grass to get the nutrients it needs to flourish. It's an excellent approach to deal with drought-stricken or water-logged lawns.
Aeration is accomplished by poking small holes in the soil at defined levels and thicknesses with a garden fork or mainly designed instruments and machines.
Aeration's primary purpose is to alleviate soil compaction. Soil layers have an excessive amount of solid particles packed into a small amount of space, impeding proper air, water, and nutrient flow.
Much yard thatch and heavy organic compounds hiding beneath the grass surface could be depriving the roots of these essential nutrients.
Over-Seeding
By covering the entire area with massive amounts of seed combined with fertilizer, over-seeding rejuvenates old and worn-out lawns. This method improves the color and reduces the possibility of weed and moss incursions while filling in damaged and thinning areas.
The grass should be kept moist after seeding to aid germination, and a top dressing should be applied to preserve the seeds and offer nutrients.
This method should be done once a year to keep your lawn healthy.
Feeding And Watering
Most gardening supply stores have a variety of grass feeds and fertilizers. The type required will be determined by the soil and weather conditions in your area. The majority of these will come with application directions, so it's best to stick to those.
In general, you should fertilize your lawn twice a year, once during the springtime with a nitrogen-rich yard fertilizer and again in the fall with phosphorus and potassium-rich feed. All lawns require watering in addition to feeding. If a lawn isn't given enough water, it will turn brown and lose its spring, causing the grass to stay flat when stepped on.

Backyard Landscape Design: 4 Important Things to Consider
Wanting your exteriors to look exquisite, it is only natural that you will also focus on the surroundings of your house. After all, a beautiful, well-maintained backyard will only enhance the charm of your property, and it can be the perfect place to spend your leisure time surrounded by nature. That is why so many people are devoted and spend so much time improving their gardens.
Whether you are designing a backyard from scratch for a new property or you want to get your outdoor space ready for spring, your project will need to plan carefully for each element. Unfortunately, it might not be the easiest process, and you have to consider things like the site, your needs, form, theme, plants, and the time it will take for your garden to grow.
Your goal is to create an aesthetically pleasing and functional space. To ensure that your backyard satisfies your needs, here are some things you should consider in your design. Check them out!
Understand Your Site
One thing you should always do is to consider the size of your property because it can greatly affect the layout and design of your backyard. If you are not quite familiar with the lay of your land, you can easily arrange a meeting with a professional. To have a great design, you need to take into account things like drainage, sunlight exposure, moisture level, and soil pH. Also, do not forget to think about potential hazards like nearby structures prone to storm damage.
Know Your User's Needs
Your backyard will be an extension of your home, and it needs to be functional as well. That is why you need to know how you will use it and how much time you will spend there. It can help you decide on the type of plants and materials that you should use in your design.
For example, if you want a place for relaxation, then you should think about adding comfortable seating arrangements and maybe even a fire pit. If you want a space for entertaining guests, then you might want to add a barbeque area or a swimming pool. Think about the types of activities you will conduct in your garden, such as gardening or cooking, and give yourself enough privacy so that you can enjoy your time without worrying about being disturbed by people passing by or peering from behind the windows.
For kids, a playground might be the ideal element. You can build them a treehouse or an obstacle course, or just make sure that they have their own section of the garden where they can play without worrying too much about breaking things or getting hurt.
Choose Your Theme
When it comes to designing your backyard, you need to create coherency between all the elements. That is why it is best to start from the overall concept first before deciding on the details, such as the color scheme and plants.
You don't have to stick with one theme, but having a specific style in mind for your landscape design will help you decide what materials to use for your project, as well as how to arrange everything. There are several design elements that you can use when creating a landscape for your property, including:
Garden Design Elements
There are plenty of elements you can use to enhance your backyard, such as hardscapes, water features, lighting, walls, and fences. With proper planning, these elements will create a more functional space and will enhance the visual appeal of your garden. For example, installing fences or walls between different sections of your property will not only improve the appearance of your garden but can also offer privacy and security.
Color Scheme
You can also choose certain colors that will reflect the mood you want to achieve in your garden. For example, earth tones can give you a natural look, while vibrant colors can make your space feel alive and playful. Specifically, look at things like foliage plants that are available in different shades of green that you can incorporate into your design.
Plant Selection
You can find tons of plants that you can use in your garden, such as grasses and flowering plants. These elements are essential in improving the aesthetics of your property while also providing other benefits. You can plant trees that provide cool shade during hot summer days or citrus plants that will help attract wildlife to your garden.
Functional Components
You can incorporate elements or structures that will serve a purpose in your garden, such as raised beds for gardening or a gazebo for seating. Make sure to choose materials that are easy to care for, and that can withstand harsh weather conditions. To make the most out of your backyard, you should consider having a nice pavement that links specific areas.
Take Time Frame Into Account
You should also think about how long it will take for your garden to grow and mature. If you want an instant result, then you can choose plants that require little to no maintenance. Some plants will need more time to grow to a considerable size, and you should ensure that they have enough space as overcrowded plants might not grow or produce as well. You can also incorporate some elements like pots or trellises for climbing plants that can instantly add color to your garden.
In Conclusion
Designing your backyard landscape can be fun and exciting, but it can also be a challenge. That is why you need to plan ahead and know what you want before you start doing anything else. Review your site, know your needs and wants, choose a theme, and determine when you can work on your project. You will then be able to create a garden that you will love and that will enhance the appeal of your home.