Tips on Using a Strimmer Effectively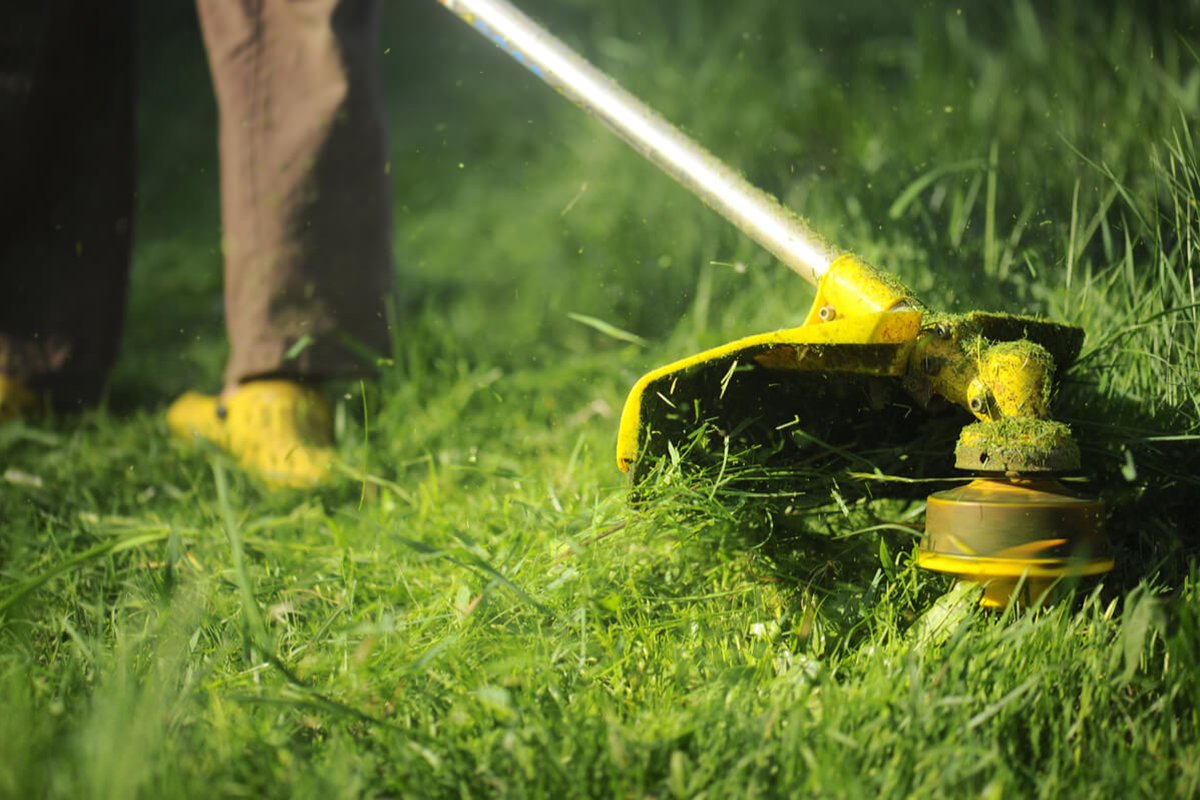 Not only are these great for border edges, but they are also perfect for cutting unruly grass and weeds in those difficult to reach areas of your garden, thus making them a must-have for many garden enthusiasts.
On the face of it, a strimmer is very different from a lawnmower despite the similarities of the 2 garden pieces. A strimmer has a rapidly rotating head, with a hard trimming line in the end; this makes quick work of weeds and long grasses without too much effort.
However, with any piece of equipment, if used inappropriately, you can create more work and risk damaging your new strimmer without getting much use out of it.
Here are some top tips on how to use your garden strimmer effectively.
Protect yourself; as with any piece of garden equipment, you must ensure you take safety seriously when operating it. Though that piece of nylon line may not look like much, though put it too close to the skin or feet and you may end up needing a trip to your emergency department! Ensure you wear eye and head protection to eliminate injury from flying debris. Make sure you are wearing a sturdy pair of shoes, gloves, and regardless of the weather, always wear full-length trousers. Avoid loose-fitting clothes and to protect your ears from the inevitable noise, wear a pair of ear defenders or earplugs.
Watch out for the cable; if you are using a mains powered strimmer, one key risk is that you may trip over the wire. Similarly, ensure you keep the cutting end away from any wires too; you really don't want to have to replace a damaged cable!
Flying debris; though we touched on this earlier, the context is different. Even if your garden is worthy of winning the Best Kept Garden Award from the RHS, there is always the potential that when using a strimmer, you may hit something seemingly benign, like a stone, and inadvertently turn it into a projectile. This is bad news if there are other unprotected people in the vicinity and can be very bad for your windows! To avoid this, check all areas you will be strimming for such objects and remove them from a safe distance. This will also avoid damage to the strimmer.
Take a break; if you have a large area to strim, you will need to schedule in breaks- not just to give yourself a rest but also to prevent your strimmer from becoming overheated, which can cause damage in the long run. Keep your posture straight and if your body begins to ache, stop and leave it for another time; if you are exhausted, you risk dropping your strimmer, damaging it and yourself.
To prolong your strimmer lifespan, keep it in a cool, dry shed or garage; if you are worried about anything, get it checked by a gardening tools expert.

5 Amazing Benefits of Hiring a Lawn Service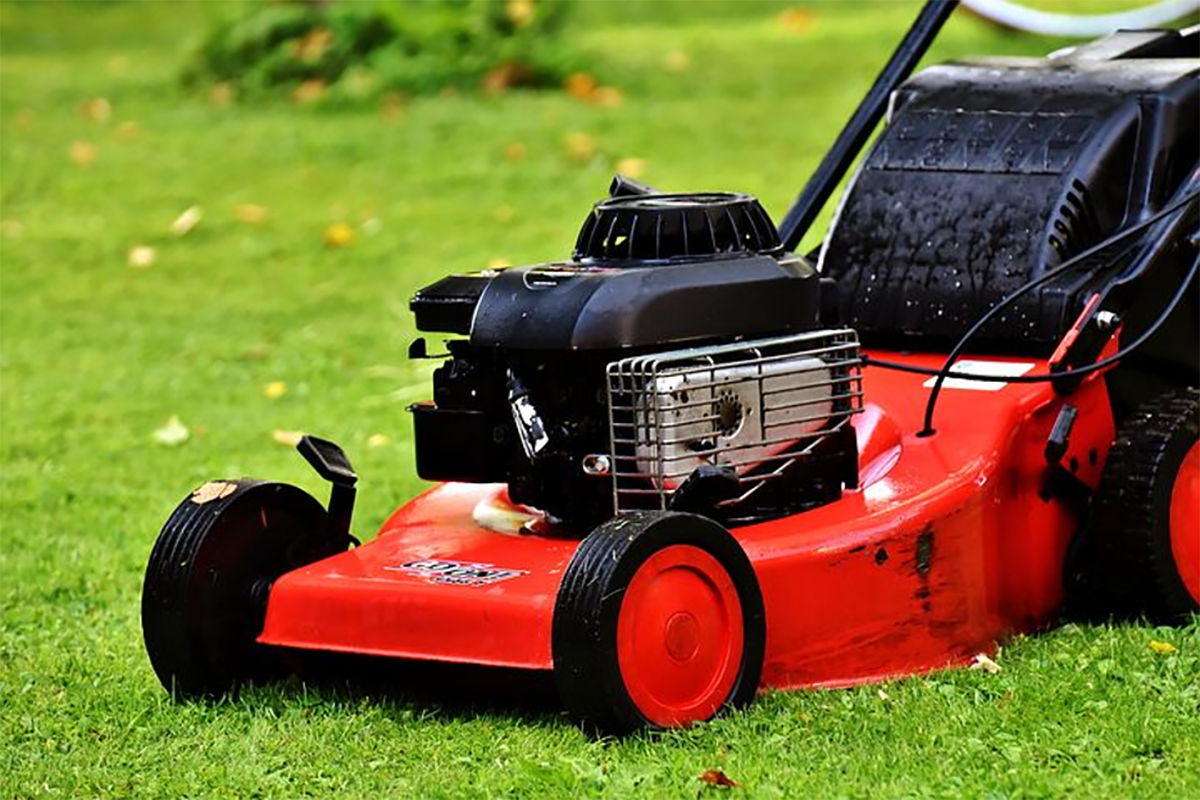 Everyone wants to have a lawn that is the envy of the neighborhood. The problem is that many people simply don't have the time or the ability to keep their grass looking great all year long. With schedules getting busier every year, not everyone wants to spend their weekends mowing and fertilizing their lawns.
Having a great lawn takes more than just sticking to a regular mowing schedule. Every lawn is different and needs special attention to keep it looking its best. Proper watering, aerating, and feeding are essential to keeping your lawn healthy. Most people don't have the knowledge or experience to know how to handle lawn problems when they come up.
Hiring a lawn service like lawn.com.au mowing may seem unnecessary, but the benefits can be worth the money and the convenience. Let's take a look at some of the amazing benefits of hiring a lawn service.
Expertise
Most homeowners are genuinely lost when it comes to keeping their lawn healthy and looking great. Factors like how often their lawn needs watering and proper fertilization are a mystery to most people. If you don't have the proper knowledge or experience, you could do more damage than good by attempting to do it yourself.
When you hire a lawn service, you will have the advantage of working with professionals. Lawn care experts know what needs to be done to avoid damage.
Labor Free
Cutting the lawn is a manual labor chore that can be too much for a lot of homeowners. Many people end up with aches, pains or even injuries from cutting and maintaining the lawn.
Seniors are especially at risk for heat exhaustion or falling when left to manage their lawn. Anyone that struggles with mobility or health issues can benefit from bringing in a lawn service to take care of the labor.
Save Money
You may wonder how dishing out cash to bring in a lawn service can save you money, but it's true. When you add up the costs of mowing equipment, lawn fertilizers, seed, edgers, and your time every week, it becomes clear that you can save money by bringing in a lawn service. These professionals show up with all of their own equipment, chemicals and staff to take care of your lawn at no extra expense.
Consistency
Even with the most careful maintenance, it's inevitable for your lawn to have problem spots. The amount of time that needs to be invested in these areas can leave your grass looking less than perfect.
Professionals can spot small issues before they become unsightly problems. With a regular cutting and fertilizing schedule, you can count on your lawn looking great from week to week.
Curb Appeal
You can have the most unique and stylish home on the block, but without a well-maintained lawn, your property will struggle with curb appeal. A neat and lush lawn equals an attractive home. Impress your neighbors and bring up the value of your home with a great yard all year long.
Hiring a lawn service has more benefits than just relieving you of grass cutting duties on your precious weekends. If you want the best looking lawn in the neighborhood, give your property a neat and attractive appearance and consider a lawn service for your home today.