Stylish and Elegant Shading Solutions for the Modern Home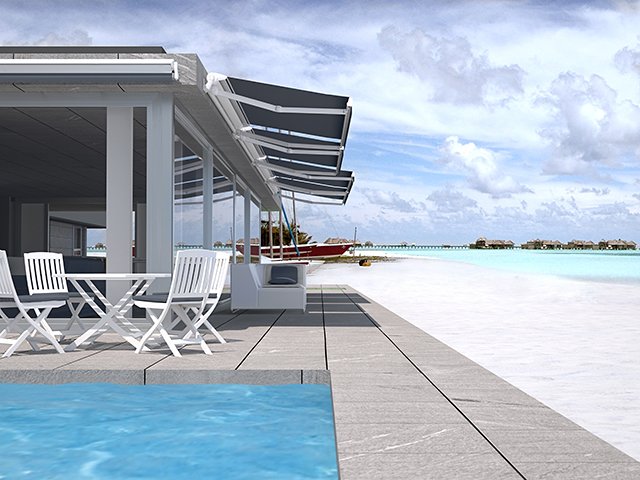 If your home is just how you want it, you'll no doubt have spent a lot of time and money transforming your living space into the perfect place for rest and relaxation and, of course, like every Australian homeowner, the outdoor area is an important part of that. With such glorious summers, shading is an obvious requirement and finding something in keeping with the overall concept can be more than a challenge. It isn't only about keeping the sun at bay, there is also aesthetics to consider and with the latest generation of retractable awnings, you can create an attractive shading solution that complements the property.
Bespoke Shading Solutions
Whether you require an awning attached to the side of your home or have a special stand-alone area you want shaded, talking to an established outdoor awnings supplier is the best solution. They would have many years of hands-on experience in supplying and installing customized shading in both domestic and commercial settings. There are no off the shelf solutions for exterior shading and it very much depends on the setting as to the system that is best suited. Retractable awnings offer the ultimate choice as you can enjoy as much or as little of the sun as you choose and with motorised units, there's no effort required for adjustment.
Choose a Profile that Works for You
There are several tried and tested retractable awning systems, each with its own advantages, and by enlisting the help of an experienced supplier, you can be sure to select the most suitable for your needs. Folding arm systems are very popular, as they open and close with ease and are not obtrusive in any way, while drop arm awnings are ideal for balconies and large windows that require shading. There's something for every setting and with made to measure units, you are sure of a perfect fit.
Stunning Fabrics that Won't Fade
The wide range of rich colours and patterns allow you to be creative and with the highest quality acrylic fabric, you can be sure of a long lasting solution. Awning coverings are typically tested in harsh desert environments where the sun beats down relentlessly all day, so you can be sure the fabric is more than a match for the Australian climate.
Permanent Shading at Affordable Prices
Installing a retractable roofing system really does give you all the choices and the system is under a long warranty and with a little maintenance here and there, your shading will provide you with many years of trouble-free use. You would be forgiven for thinking you'll need to take out a second mortgage, but in reality, even the best quality retractable roofing system is affordable for all. An online search will bring up a list of local suppliers and with some browsing, you can select a suitable company and invite them to inspect your outdoor area.
Stylish and attractive shading is now possible and with made to measure solutions, you are certain to be impressed with the outcome.