Why Is Growing Cannabis in a Greenhouse the Newest Trend in Cultivation?
Growing cannabis in greenhouses has quickly become popular, and many individuals are showing interest in growing their own cannabis in a greenhouse. When compared to growing cannabis inside or in a growing room, cultivating cannabis in a greenhouse offers a significant number of benefits.
Despite this, there are still certain challenges to contend with when one is inside. The fact that you can quickly remove unnecessary complexities, such as those found in an enclosed growing chamber, is the nicest aspect about producing cannabis in a greenhouse. Growing cannabis outdoors was thought by many experienced cultivators to be riskier and less reliable than growing the plant in a greenhouse.
You may also simply take advantage of the best natural parts and provide some security for those harsher part factors, which together create the ideal growing environment, particularly for cannabis producers who dwell in northern part regions.
Even cannabis plants can naturally heat themselves in greenhouses; nevertheless, you may still alter the temperature to provide extra heat if necessary. Consider growing your cannabis in Prospiant greenhouses if you are a cannabis farmer who wants to cultivate enough cannabis to fulfill both your medical and recreational requirements.
Why Should You Attempt to Cultivate Cannabis Inside of a Greenhouse?
When compared to other methods of cultivation, marijuana grown in a greenhouse has been known to produce a product that has a higher THC content. If you start your cannabis plant from seeds that have strong genetics, you can anticipate that the bud it produces will be of a high grade when it reaches the conclusion of the growth period. It is for this reason that an increasing number of cannabis farmers are opting to cultivate their plants in greenhouses rather than growing them in indoor or outdoor settings.
What Are the Advantages of Cultivating Cannabis in Greenhouses Rather Than Outdoors?
Cannabis is best and most cost-effectively cultivated in a controlled environment such as a greenhouse. In the structure of the greenhouse, the force of the sun is harnessed to provide a warm temperature and to act as a shield from a variety of climatic circumstances that are not desirable.
The Climate Can Be Managed Inside a Greenhouse
When it comes to the production of a high-quality product, climate control is of the utmost importance. Other cultivators have constructed a conservatory with their very own windows that are designed to be readily opened in order to allow for the circulation of wind to chill the plants or to catch the warmth which the cannabis plants require.
Greenhouses may also protect plants from harsh weather conditions, such as excessive rain, which could be detrimental to the plant's health. It is also possible for it to occur from the decomposing branches, which provides most of the moisture that is retained within the cannabis buds.
In addition, greenhouse gas warmers (www.epa.gov), fans, and air conditioners will all be able to contribute to the climate management efforts. Growing in a conservatory allows you to manage the temperature and the amount of direct sunlight that your plants receive, and despite the fact that it is more expensive than other types of growing setups, it still ensures that you will end up with a highly stable product.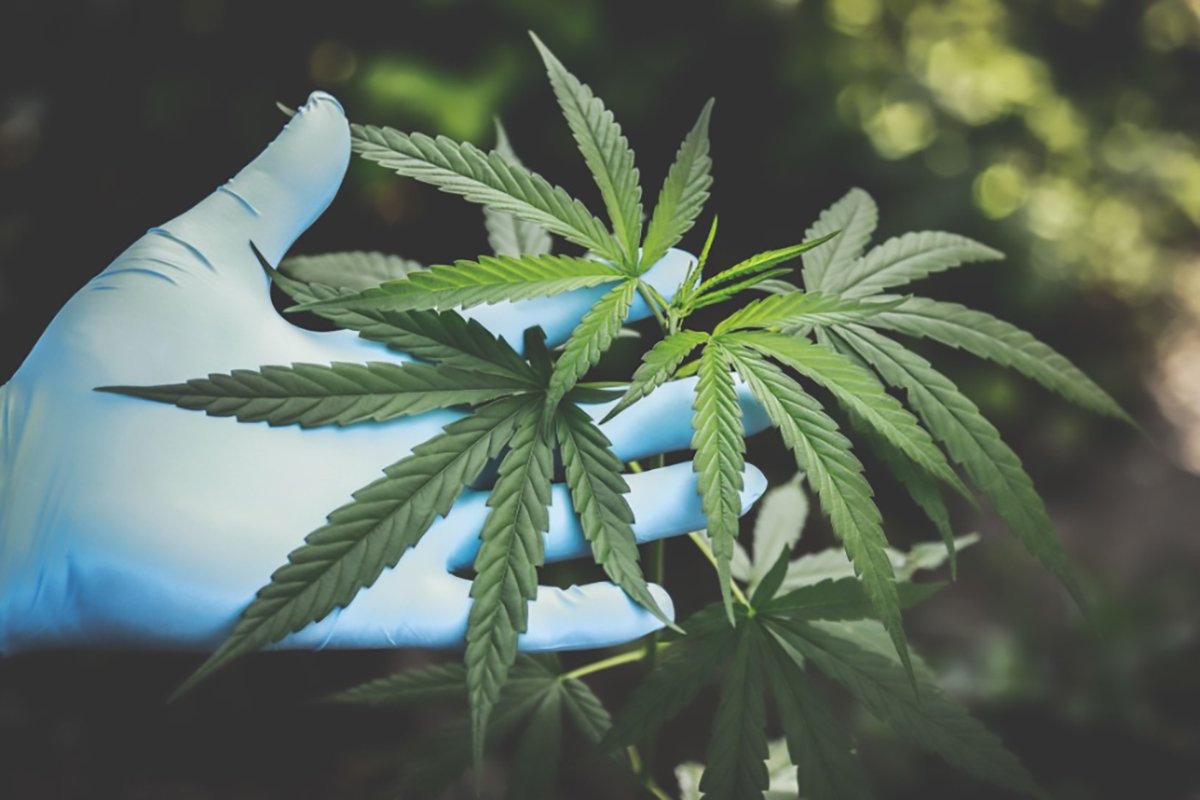 Exercise Complete Authority Over Every Stage of the Cannabis Plant's Development
Light deprivation, another name for the approach that is effective throughout the summer months and is the standard process which is used by greenhouse farmers, is an effective strategy for controlling the life cycle of plants and is utilized by greenhouse growers. For more information on greenhouse lighting, click here. They reduce the quantity of light which the plants are exposed to just before reaching its conclusion.
season. You can get around this problem by blooming early. Because of this, you will be able to plant an early crop, which is great for those who reside in colder places.
Growers of cannabis typically harvest that crop before the start of the rainy season, even though doing so may increase the likelihood of mold growth on the plant. You will, however, need to rely more on auxiliary heaters and lights in order to continue cultivating cannabis throughout the colder months of winter and fall.
Cannabis plants have specific lighting and heating requirements. Extending the amount of daylight available each day is necessary if one wants to manufacture goods of a high standard. After it's too cloudy outside, a modern greenhouse may give supplementary lighting, and when it is excessively light outside, these can block the light.
Capable of Prolonging the Duration of the Growing Condition
The utilization of a greenhouse to cultivate plants provides the best possible conditions for controlling the duration of the growth season. This method is utilized by a significant number of cannabis cultivators as a means of extending the harvesting period. This becomes advantageous for them because they keep sufficient air required by plants, particularly when the temperature inside becomes toasty warm or when the cooler weather of fall begins to approach.

7 Ways To Make Your Greenhouse Energy Efficient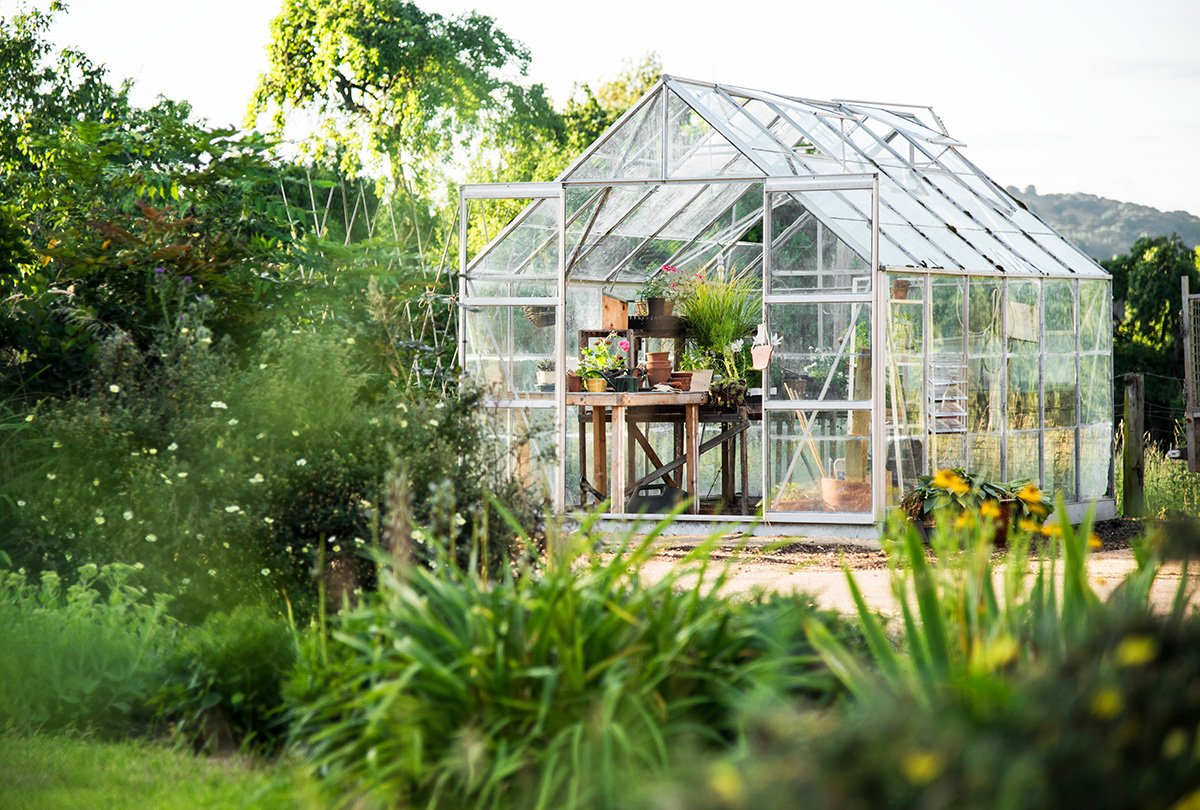 More people are interested in gardening and growing their vegetables and fruits at home. Especially during the pandemic when people are limited in the vicinity of their homes, they found ways to escape boredom by planting different types of vegetables and flowers on their lawns. For this reason, constructing or buying easy-to-build greenhouses is becoming a fantastic option because it allows people to grow more types of plants.
It also allows gardeners to grow certain plants out of season. You could even start growing plants that don't naturally grow in your local area. These are only some of the terrific benefits a greenhouse can bring you.
But maintaining a greenhouse can require you to spend more. So, it's crucial to find ways to make it more energy-efficient. Doing so will help you save money.
If you're looking for ways to make your greenhouse more energy-efficient, continue reading this article.
1. Install Solar Panels
One way to do this is to use green energy by installing solar panels like the ones you can find at Solar Run and other similar companies. It will help power up the entire greenhouse on its own. And with enough solar panels, it can also produce enough energy to power up other parts of your home. It is no stranger to our knowledge that solar panels can be expensive, but if you consider their long-term benefits, you can conclude that the positives outweigh the negatives. With this, you can save money while also contributing to the betterment of the environment.
2. Use Thermal Screens
Maintaining the temperature in a greenhouse is extremely important. It is because plants and crops can be sensitive to changes in temperature. Fortunately, installing thermal screens can be a great way to keep them insulated. This way, you can avoid using heaters, which can use up a lot of energy.
3. Seal The Greenhouse
Since maintaining temperature is crucial for greenhouses, so you need to avoid problems like heat loss. If it's your first time choosing a greenhouse, ensure to assess its quality because some materials likely lose heat faster, and some get damaged easily.
For instance, many more affordable greenhouses are fantastic, but they tend to use polycarbonate plastic, which isn't as durable as glass. If your greenhouse uses the plastic variant, consider examining it regularly to see if there's any damage, such as tears and holes. This way, you can seal the greenhouse as soon as possible to avoid heat loss and the need for heating equipment.
4. Use Lighting That's More Energy Efficient
Lighting is vital in a greenhouse, but this can be tricky if you want to be more energy-efficient. If you wish to have better lighting and save on bills, you'll have to get rid of old and inefficient incandescent bulbs because this can take a lot of power. Instead, it's better to use LED lighting since it doesn't require as much energy, and it can save as much as 50% energy on your greenhouse.
5. Seal Around The Fans
For the fans in your greenhouse, it's a good idea to check around them. It is because some might not be sealed properly. At night, it's easier to see if there are parts that aren't sealed by seeing where the light passes. Once you see it, you'll be able to repair them by using a caulk gun. This way, you can make sure that your greenhouse is at the right temperature to grow all kinds of plants, which is one of the main reasons to get a greenhouse.
6. Clean Up The Fans
Another vital step is to clean up the fans because this can affect how well the fans work. Make sure to wipe the fan blades down and get rid of the dirt from the ventilators since this can cause cold air to get inside. Cleaning up is so effective that it can improve ventilation efficiency by 15%
7. Maintain Boilers And Heaters
If you use boilers and heaters, it's also crucial to maintain them always as you would with the fans and ventilation. Having them inspected every year is usually enough to identify cracks, leaks, and any problem with their functionality.
It's also essential to clean up the vents and remove any clogs therein. That is because it can cause incomplete combustion. Also, the noxious gases won't discharge if the vents are dirty or blocked up. So make sure to clean it up and get it serviced at least once a year.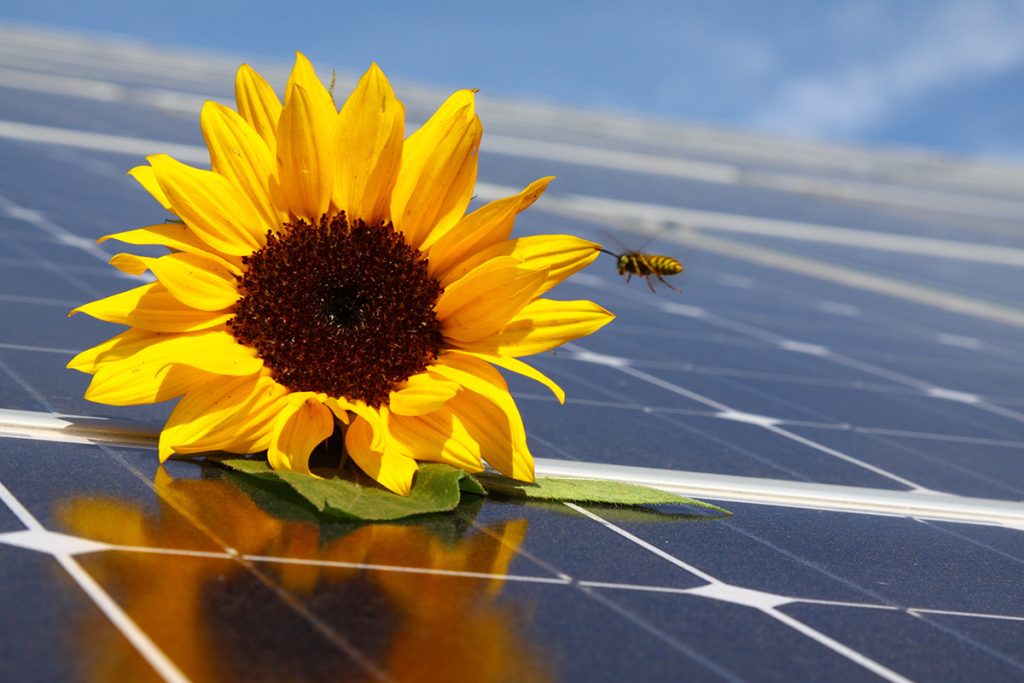 Why Keep Your Greenhouse Energy-Efficient?
People's electricity bills can hike up, especially if they have a greenhouse. In colder seasons, heaters and lighting is needed more to keep the crops alive. But constantly keeping these appliances and lighting on will cause a surge in electricity costs. Therefore, looking for energy-efficient solutions would be extremely helpful.
In addition, this is also a choice that's better for helping the environment. By forgoing using energy from fossil fuels, greenhouse gases can be avoided.
Conclusion
Finding ways to be efficient can be beneficial for greenhouse gardeners. Some of these strategies to make it more efficient can be simpler, but there are also more technical measures. However, it's good to remember that these are investments that can help you save, avoid environmental damage, and help grow healthy crops.