Your checklist for greenhouse maintenance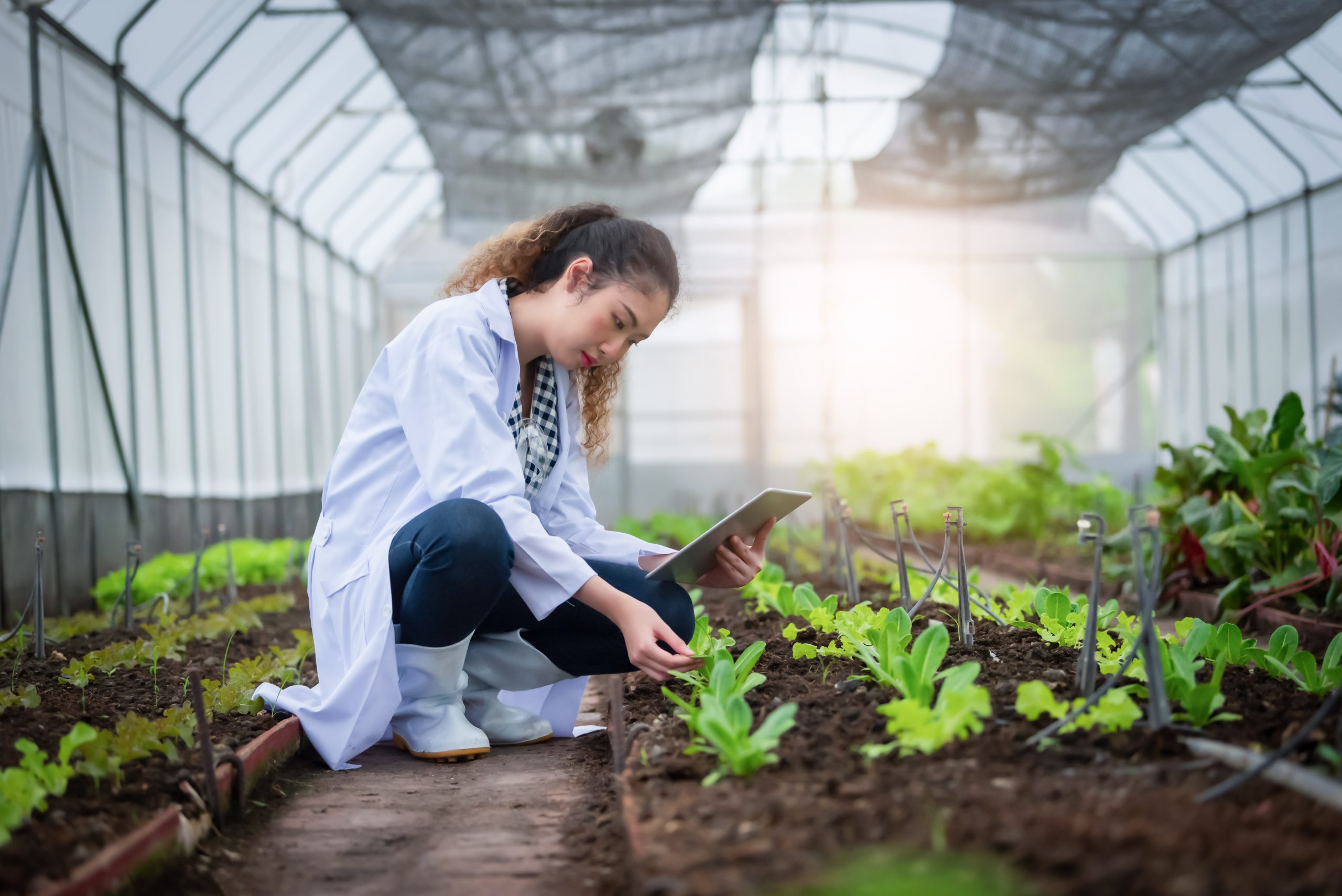 From vegetables to fruit, reports show that demand for greenhouse produce has fuelled a surge in sales. This comes in light of climate change, which is impacting crops grown outdoors. The consistency and stability of greenhouse produce means that business is booming.
Maintaining greenhouses is an important factor in this success. It can help to ensure the success and health of produce grown in this environment. Fortunately, maintenance doesn't have to be overcomplicated. Once you have the systems in place, it's a fairly repetitive process.
Regular cleaning
As with a large part of maintenance, cleaning is key. It removes dirt and algae that could compromise the amount of light that gets into the space. You should keep the interior and exterior clean to allow maximum light to enter your greenhouse. Keep an eye out for pests and any diseases that may spread across the greenhouse and deal with this as soon as possible. Infected plants should be isolated to help with this.
You should also look out for plants that need repotting to help with root growth. Well-draining soil mixes suited to certain plants can be used to help them thrive. Plus, you should regularly prune and train plants so that they're kept in good condition to help with growth.
Temperature and ventilation
Unsurprisingly, the temperature is an important factor to consider. The optimal temperature for most greenhouses is 18°-24°C (64°-75°F). This should be monitored and adapted accordingly. Use fans and make sure there's sufficient ventilation so that produce doesn't overheat in hot weather. You can even invest in automated temperature systems to help with this.
Humidity and shade management
Alongside temperature, maintaining the correct humidity levels is key so that you can accommodate plants that prefer different levels. Electrical systems that use industrial transformers and other devices to generate electrical power may be required to help achieve this. On a more simple level, you can create shade using cloths and other equipment to adapt to the light intensity. This is particularly important during the hottest part of the day. Sometimes, misting systems are used to help with this.
Irrigation and watering
Striking a balance when watering produce is essential to avoid under-watering or over-watering. Technology can help. Drip systems, automated irrigation systems, and soaker hoses are brilliant tools to use in your greenhouse on a large scale. Remember to monitor soil levels as well, so that you can adapt your watering systems where needed.
Fertilization
Using the correct fertilizer means that produce will receive the correct nutrients to help them flourish. Slow-release fertilizer is commonly used to help with this, as well as liquid fertilizer, depending on what your plants will benefit from the most.
Record keeping
Keeping records of when you plant and fertilize your produce can be a helpful method of tracking progress. This will help to shape timeframes that can be used as guides going forward. You could also track when you apply pest products so that you can minimize the amount added going forward.

8 Unique Tips To Make Your Pennsylvania Greenhouse Stand Out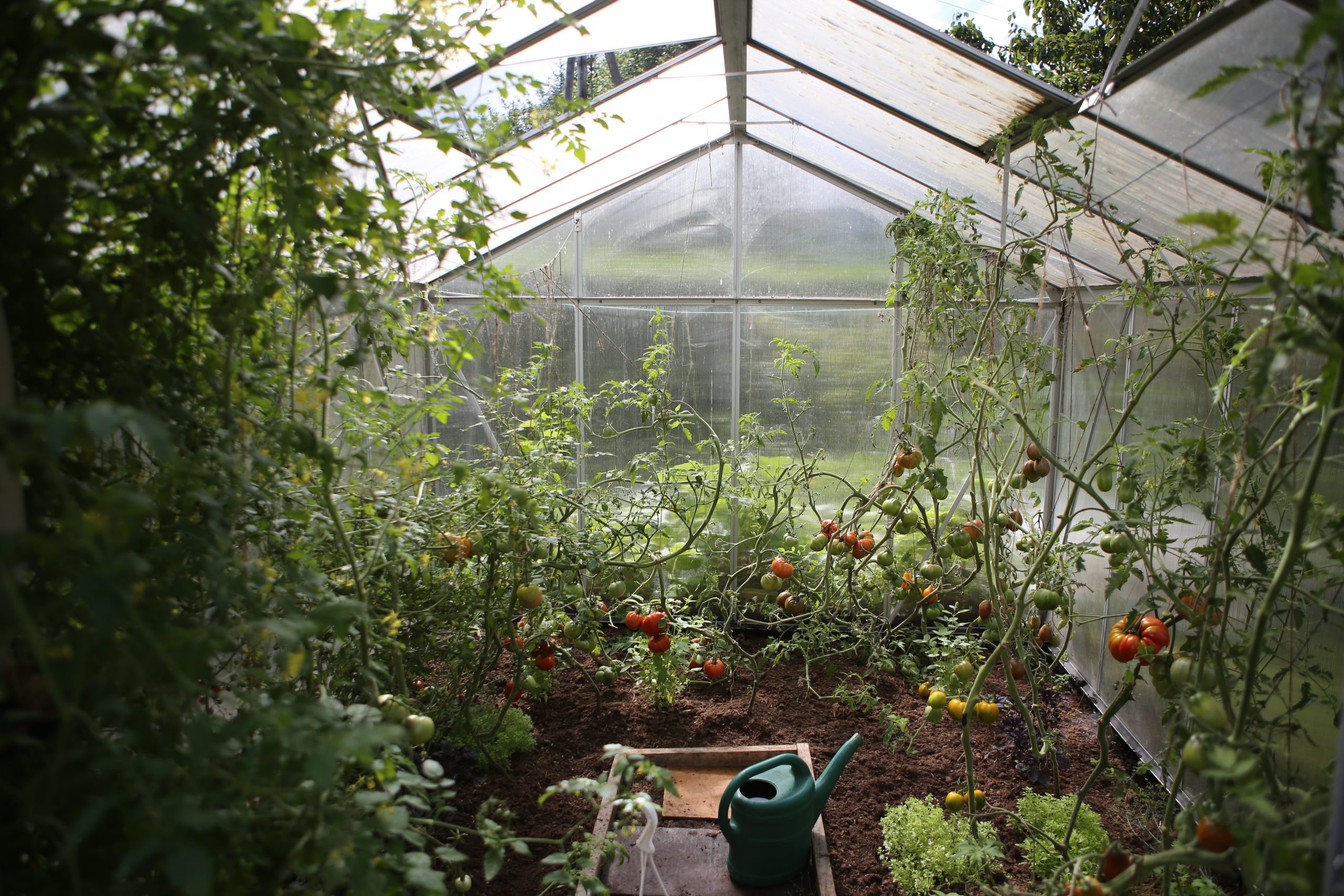 Adding a greenhouse to your home design offers many benefits, including a place to protect your plants and flowers. A greenhouse doesn't need to be aesthetically pleasing, it just needs to be functional. However, designing your greenhouse to be nice-looking can boost your home's curb appeal and give you somewhere to sit back and relax.
We have compiled a few unique tips to make your Pennsylvania greenhouse stand out.
Make a Blueprint Before Planting
Start with a plan or blueprint so you know the size of the greenhouse you need, plus where everything goes. Use this blueprint to map out where each plant will go, including what types of planter boxes you'll need. Be sure to include a storage area for all the topsoil, mulch, seeds, and upkeep equipment you'll need and want nearby.
Choose the Best Location For Your Greenhouse
In addition to considering size and flower types, you'll want to choose the best location for your greenhouse. If you already have a greenhouse, consider if it's in the best location or if you want to begin the process of moving it. In most cases, the best location for your greenhouse is in the south or southeast part of your yard.
This allows the greenhouse to get ample sunlight, which can help your flowers and plants grow faster and bigger. The good news is that smaller greenhouses are typically easy to move without having to disassemble.
Add Pops of Color To Make It Stand Out
Greenhouses don't have to be green. Adding pops of color to your greenhouse can give it a unique vibe. Paint the walls vibrant colors of red or orange, and add a few matching-colored planter pots. For a consistent design, match the vibrant colors of your greenhouse walls to some of the flowers in the garden. You could also add color using shade clothes or LED lights. You could also use colorful furniture or workspaces to create a vibrantly colored greenhouse.
Choose Premium Growing Materials
Stocking your greenhouse with premium growing materials, including soil and mulch, makes it easier to give your plants the nutrients they need to thrive. The specific materials you'll need vary, depending on the flowers and plants you want to grow. However, organic mulch and nutrients are a few must-have items to add to your materials list.
Incorporate a Sitting Area For Working and Relaxing
Few things are more peaceful than sitting back and relaxing amongst the beauty of your greenhouse labors. A small bench or chair in the middle of your greenhouse makes it easier to prepare potters and plant trays while also allowing you to enjoy the beauty. Some greenhouse owners have even gotten creative with their sitting areas. Repurpose a few used tires as a quaint sitting area. Add a small booth for a cafe feel.
Upgrade the Floors For a Low-Maintenance Greenhouse
You can choose simple stone flooring or go with something more vibrant, like flagstone and natural stone materials. Upgrading your greenhouse's floors helps keep them clean and mud-free. A nice stone material can also give your greenhouse a modern design. Whatever floor design you choose, ensure it has ample drainage and a weed barrier. This will also make it easier to keep your greenhouse clean.
Add Lighting to the Greenhouse
If your greenhouse is equipped with electricity, you can run lights to it, allowing you to garden late into the night. You can also use heat lamps to help your flowers and plants thrive. Heat lamps are also useful during colder weather in Pennsylvania. With the right lighting, you can continue gardening all year long.
LED lights are a great energy-efficient option, as are solar-powered lights that don't have to be plugged in to use them. Fluorescent lights are a good option for seeds and greens. For a unique design, consider a vintage chandelier hanging from the center of the greenhouse.
Create a Romantic Ambiance
Give your greenhouse a romantic ambiance with candles and string lights. Add a bistro set that will become your favorite destination for date night or a morning cup of coffee. Decorative displays made from flowers or colorful vases will also give your greenhouse a unique design. Spend a few weeks checking out garage sales to fill your greenhouse with vintage decor.
A backyard greenhouse can be as basic or artistic as you want. Create a blueprint ahead of time so you can plan the exact flowers and plants you want. Then, get creative and personalize your greenhouse to fit your design preferences with fun, vibrant colors, and ample, native flowers. You're sure to learn as you go, eventually creating a beautiful garden.