Troubleshooting the Magnetic HID Light System
This information can only be applied to "conventional" magnetic ballasts. Digital/electronic ballasts, which are becoming more common all the time, have some important differences regarding internal inspection, replacing parts, and matching bulb type to ballast. If your magnetic HID light system is giving you problems you can follow a few basic steps to identify the problem.
Step One
Isolate the problem by checking on a few things. Is the ballast receiving electricity? If you plug the lamp in and hear humming noise then it is a good bet that the ballast is working. If you do not hear humming noises check the plug and the outlet for a good connection. The next step is to check the transformer for burns; it is the large, dark steel box. If the transformer I burnt then it must be replaced.
For HPS units you can also check the starter and the capacitor which look like an oblong tin can. The sealed lip around each end of the can should be completely smooth and have no wrinkles. If the ends are pinched out then the capacitor, the starter or both are burnt out and will need to be replaced.
Step Two
If you have verified the ballast is working then the problem is probably with the bulb or the wiring. Check to ensure that the bulb is correctly and firmly screwed into the socket. This sounds simple but it by far the most common reason for bulb failure. With the bulb in place check all the connections for heat and firm contact. Make absolutely sure the ballast is unplugged before touching any bare wires or connections. Inspect thee arc tube inside the bulb. If it is dark, or if the bulb is over two years old, then it could be burnt out.
Step Three
If a fuse or breaker switch is thrown when you turn on the light then the circuit is being overloaded. For safety reasons you never use more than 80 percent of the amps available on a circuit. The amp rating should be printed on the breaker fuse.
Step Four
Do not worry if the lamp is flickering or pulsating. It takes approximately 100 hours of operation for the lamp halogens in the arc tube to stabilize and pulsate less. Color changes are also normal and do not affect the life or lumens of the bulb.
Step Five
Handle the bulbs gently and wipe off any fingerprints. Allow the bulb to cool for 15 minutes before restarting the lamp.
Facts about High Intensity Discharge Bulbs
It is common for small pieces of glass or metal to be inside an HID bulb
The HID lamp must run with a ballast of the corresponding and type of bulb. For example you should use a 1,000 watt Metal Halide ballast when you are using a 1,000 watt Metal Halide bulb.
The light from the lamp will oscillate during the first few hours of use and decrease in intensity during the life of the lamp.
The HID lamp takes approximately 3 minutes to warm up and reach 80% brightness. If the lamp is shut off after reaching full intensity it will take 10 – 20 minutes before it can restart.
It is normal for the lamp to shift color during the first few hundred hours of use.
HID lamps should be replaced after 12-18 months of use. The life span of the bulbs is dependent on how many times the lamp is turned on and off and frequent on-off cycles will shorten the life of the lamp.
Safety Information
Do not look directly into the bulb during start up or operation.
Turn the unit off immediately if the exterior glass of the light bulb cracks, punctures or breaks. Ultraviolet radiation from the HID lamp can cause serious skin burn or eye inflammation. They may still work but it should never be used in that condition.
Inspect your bulb periodically for scratches and discard the bulb if scratches exist. Scratching the bulb or subjecting it to undue pressure could cause it to shatter.
Use caution when watering foliage beneath lighting units and do not foliage when the lights are on or have just been turned off. Functioning or recently functioning bulbs are hot and may shatter or crack if contacted by water.
Never remove or insert the bulb while the power is on

Important Information You Should Know Before Buying Led High Bay Light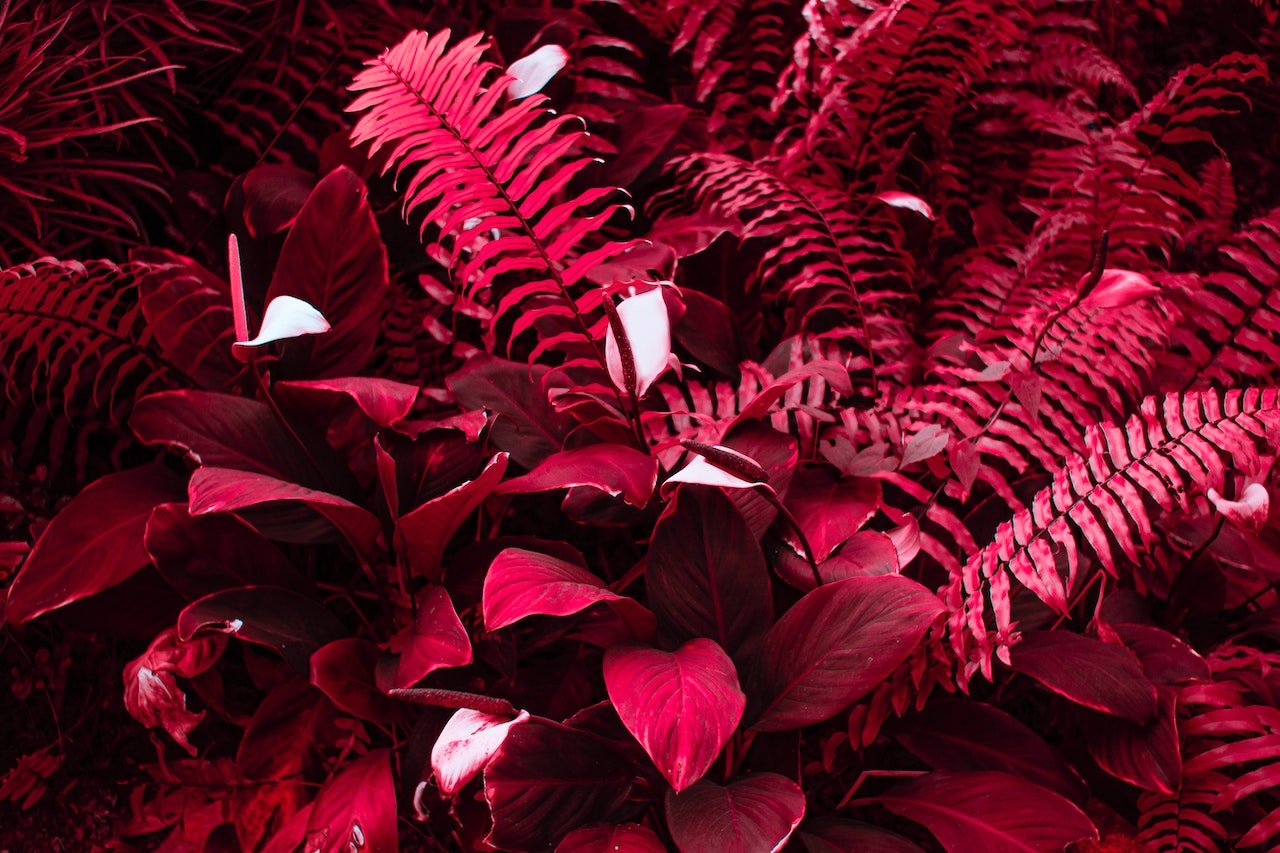 Thanks to their low power consumption, quick start times, reduced heat emissions, and superior light quality, LED lights are proving to be a revolutionary technology. These lights actually assist customers in reducing their energy costs and providing better lighting for their residences and places of business.
But most consumers are unsure about which lamp to purchase. Finding the proper light is challenging due to the wide variety of sizes, colors, and lumens of LED lights. You won't have to worry at all if you use LED Light Expert. We will go through a thorough buyer's guide in this article so you can locate the ideal LED lights for your high bay applications.
Businesses are seeking more affordable and energy-efficient ways to use LEDs as a result of rising power rates and falling LED light prices. Starting with new, energy-efficient high bay lights is a terrific idea.
How do UFO LED High Bay Lights work?
Spaces with high ceilings are illuminated with high-bay lamps. That often implies having ceilings that are between 20 and 45 feet high. On the other hand, 20 feet or lower ceilings need the usage of low-bay lights. A high bay is a strong, brilliant light source that can illuminate a huge area by definition since a high-ceiling site has more room to fill. The circular design of this kind of high bay light gave rise to the moniker "UFO."
LED High Bay Light Fixture
Better lighting is crucial, whether it's in your backyard workshop or a sizable retail location. Lighting is helpful while you're attempting to work. You don't have to strain your eyes to see little details or read tiny types. Additionally, it makes sense if you want to give the general public a comfortable environment. People favor brightly lit areas because they feel happier in them. Therefore, it's crucial to consider appropriate lighting for both your home and your place of business.
UFO LED high bay lights are a good option for decorating a commercial area with high ceilings since they provide brilliant light and are simple to install. The energy efficiency of UFO LED high bay light products is enhanced by their clever design. These spherical high bay lights were designed with a fin shape to aid in more evenly transferring thermal qualities, enabling extensive and potent illumination.
Where are you can use UFO high bay light fixtures?
They may be used in a variety of settings, including factories, assembly lines, and workshops. High-bay lights are also used in big gyms and leisure facilities. LED lights provide more light and are great for lighting warehouses and storage spaces as well. Large conference rooms, event venues, or really any location that requires illumination from a height of more than six meters, can use them. Even hangars and other huge, opulent structures employ them. Here are some instances of possible applications for UFO High Bay lights:
Why choose LED high bay lighting?
Determine your demand for LED lights before we go into the specifics of selecting the best-LED lighting. There are a variety of benefits to using LED bulbs for high bay lights. Here is a list of a few of them:
more durable lighting. Depending on the model, LED lights have a lifespan of up to ten years.
Low to no heat is generated. Since the lamp is energy-efficient, no heat is lost during manufacture, keeping it cool to the touch.
LED light bulbs require fewer replacements. This is especially helpful in an industrial setting where long-lasting lighting is required so that employees may concentrate on their work.
More lumens are produced per watt when using UFO LED high bay lighting. Over time, this will enable you to reduce your utility expenditures.
Types of UFO LED high bay lights
This light has a safety retention cord and a hook mount. The hook features a metal locking pin and is constructed of the same plastic as the housing. This pin prevents the hook from detaching from the ring or other piece of hardware to which it is fastened. A 5-foot AC power cord that connects to any wall socket supplies the electricity.
There are four different wattages available for the high bay light: 100, 150, 200, or 250. The 100-watt version produces 14,000 lumens, and each extra 50 watts produces 7,000 lumens. That equates to 140 lumens per watt of energy efficiency, which isn't too shabby.
The housing and light have an IP65 rating for weather protection. As a result, they can endure both intense, continuous rain and any amount of dust. This is supported by a 5-year manufacturer's guarantee from Lepro. You can also view on Lepro. Additionally, the lamp may be plugged into a dimmer circuit because it enables dimming from 1 to 10 volts.
240W UFO LED High Bay Light by Lepro
In terms of the overall design, the Lepro 240W UFO LED High Bay Light are quite outstanding. At a 15-inch diameter and 8-inch height, it's a little flatter and rounder. The fact that the housing is made entirely of aluminum is the most obvious change, though. This not only offers superior cooling but also greatly increases the light's durability.
With a strong metal eye that may be attached to a hook on the ceiling, the Lepro light is installed. It has a 6-foot power cord with bare wire tips that are intended for hardwiring for power. Although a dimmer switch is not provided, it also comes with a 12-inch two-wire dimmer cable. Alternately, you may dim using a standard dimmer circuit from 0 to 10 volts.
With a brightness of 36,000 lumens, this light consumes 240 watts. With 150 lumens per watt, it not only has the highest power among the items on our list but also the highest efficiency. With a strong five-year guarantee and an IP65 weather resistance certification, it is also rather durable.