3 Repair Services You'll Need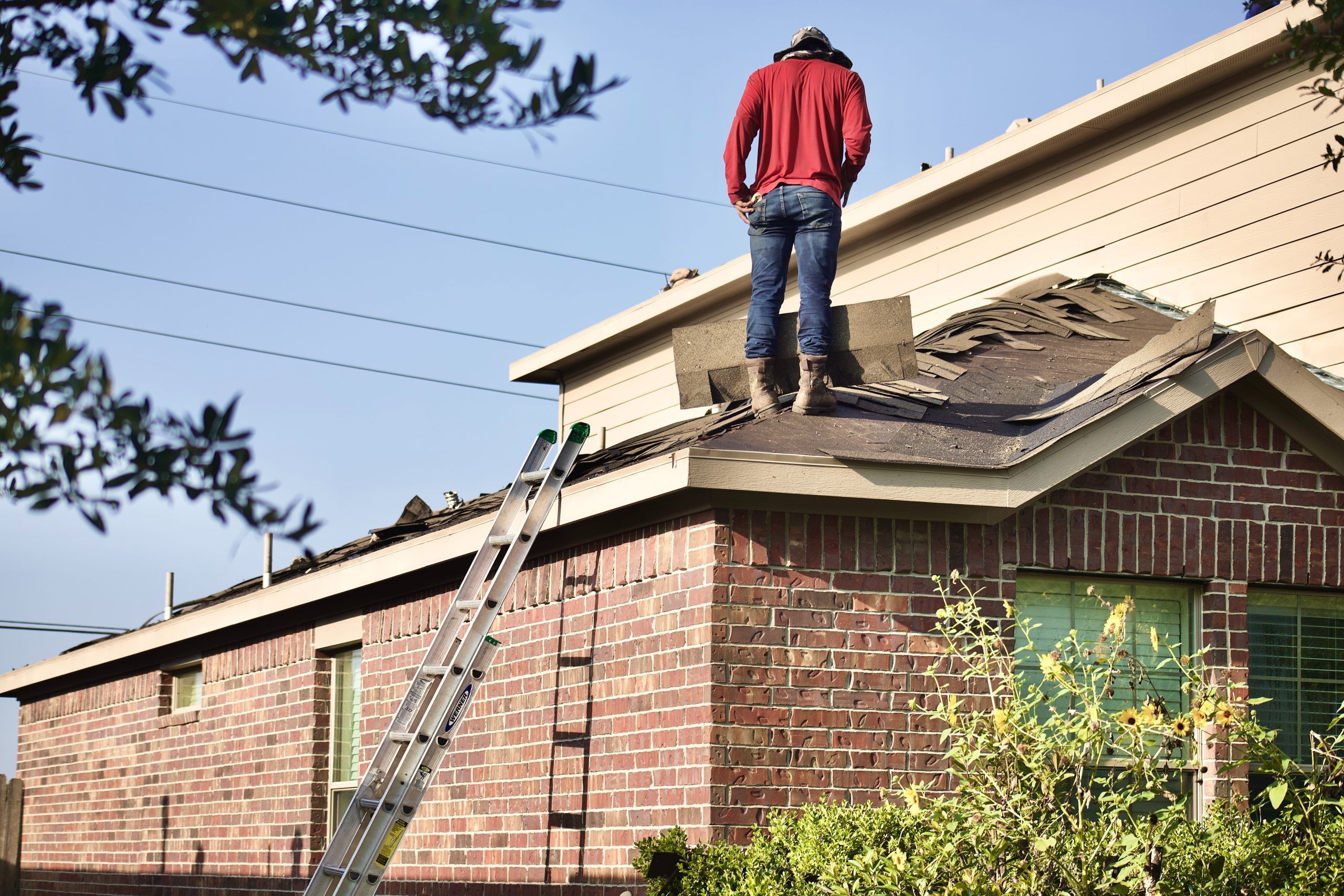 As a homeowner, it can be tough to keep up with the repairs in your house. As soon as you fix one thing, another thing breaks!
Some repairs are more necessary than others. You'll also find that certain things in your home need repairing quite frequently, while others might only need completing every few years.
Instead of stressing yourself out with trying to complete all of your home repairs by yourself, why not leave it to the professionals? Repair services enable you to relax and ensure that your belongings and structures are fault-free at all times.
Let's take a closer look at which repair services are worth your investment.
Accessory Repair Services
Ornaments and accessories can easily break, especially if they're made out of fragile materials like glass, porcelain, and metal. You might be able to temporarily repair your large accessories, but it's a lot harder to fix the smaller, more intricate pieces.
You can get repair services for all kinds of ornaments and accessories, including clock repair and antique repair services. These services should be relatively inexpensive and quick. You can have your accessories fixed and back in your hands within a few hours.
Broken or loose tiles can fall from your roof and cause injuries or even fatalities. That's why fixing or replacing roof tiles is essential as soon as you notice this issue.
It's unsafe to attempt roof repairs by yourself if you're not qualified to do so. Although it's cheaper to fix broken roof tiles or replace missing ones as a DIY project, it's safer and easier to hire a professional to carry out the hefty task of repairing a roof.
Roofing professionals will fix and replace your tiles within a day or two, depending on how many are broken or missing. They might also be able to offer additional services to prolong the lifespan of your new tiles.
Kitchen Appliance Repairs
You probably use your kitchen appliances every day of the year, and they can quickly wear away.
Over time, they could start to lose their energy efficiency, which increases your energy consumption and your bills. They can also become faulty and create a health and safety hazard that puts you and your family at risk.
Common signs of kitchen appliance wear and tear include:
The device overheats when you use it
You hear strange noises when the device is operating
Your food is spoiling in your fridge or freezer
The plug sparking when you plug your appliance into the socket
If you notice any of the above signs, get in touch with a nearby appliance repair company or contact your manufacturer to see if they can complete the repair under your warranty. Appliance repair services ensure that your kitchen gadgets work efficiently and are completely safe for daily usage.

Home Remodelling on a Budget: Ideas That Work Wonders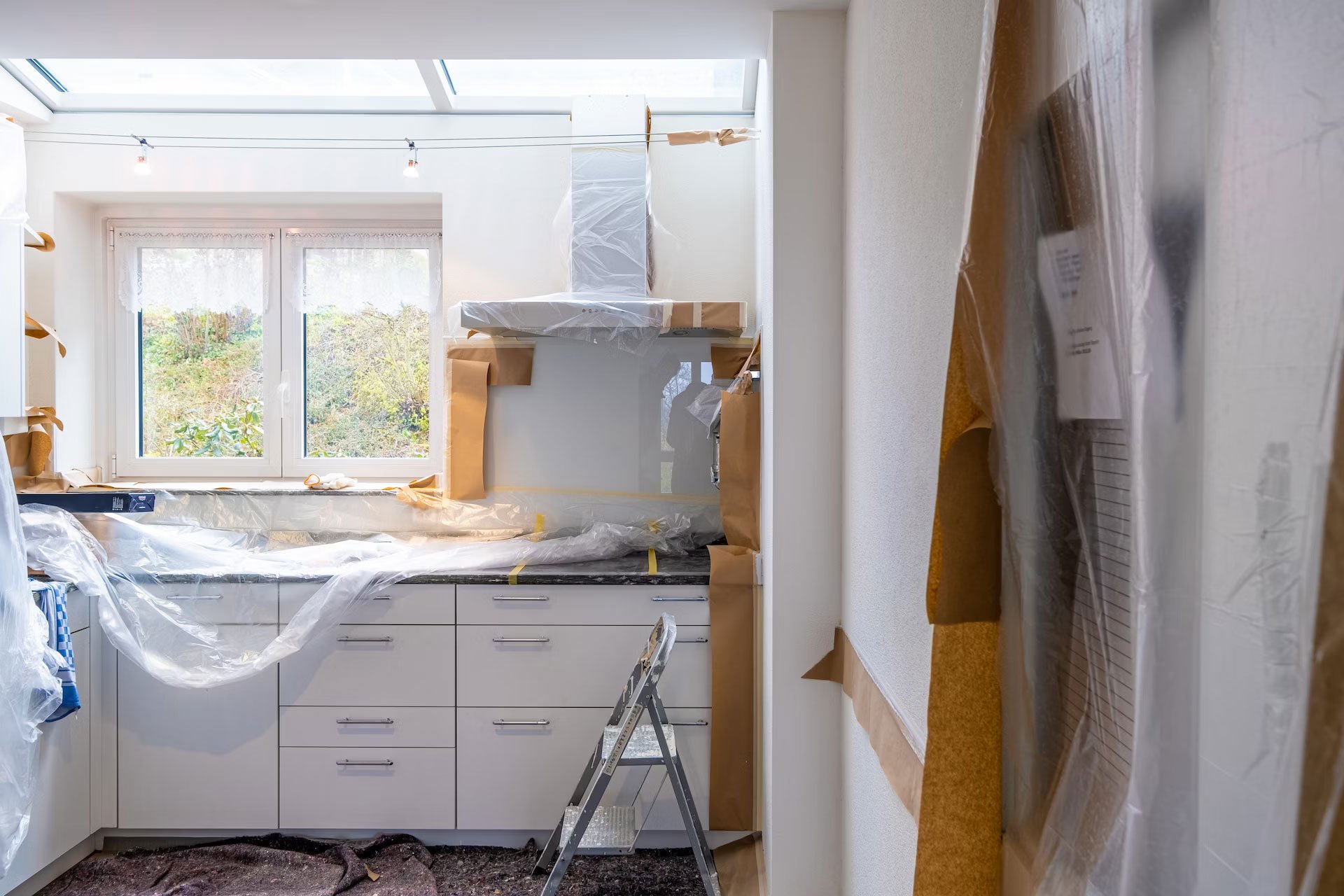 No homeowner thinks that their home is merely bricks and mortar! Instead, it serves as a canvas for their style—a beautiful reflection of their choices and thoughts. However, as time passes, the usual wear and tear can cause the house to lose its shine and beauty.
At such moments, most homeowners yearn for a refreshing change! The allure of a remodeled home with enhanced functionality and modern upgrades is undeniable. Yet, concerns of the associated costs often dampen the enthusiasm. An interior remodel might typically cost anything between $1,200 and $4,700, and some projects can be even more expensive.
But fret not! Even with a tight budget, your home renovation need not break the bank. There are useful and smart home renovation hacks that ensure your home gets a new look without compromising your savings
Budget Home Remodel Ideas
Through a well-thought-out home renovation plan, homeowners aim to bid farewell to their drab spaces and welcome a new version of their homes. To accomplish this within a budget, it is essential to contact an interior designer and seek their ideas and expertise.
Since interior designers are experienced in both budget-friendly and upscale home renovation projects, they can provide ideas that work whether you want a simple refresh or a complete image makeover. Additionally, they can turn your vision into reality by executing one affordable idea at a time.
Allison Jaffe highlights that homeowners seek ways to express themselves through home remodeling. One must tap on to unique and creative ways to reclaim the space as their own. Therefore, the role of an interior designer is to intuitively tune in to the ideas and thoughts of the homeowner, understand their needs, and devise contractor-friendly plans to approximate their vision.
Now that you have decided to renovate your home within your budget, the following ideas can work wonders:
The front entrance of your home can either make or break an impression! It can either invite more people to your house when done right or draw a shabby impression, if not in good condition. Does your front door need work? If so, no need to get a new one. Instead, you can add a fresh paint coat or new hardware to it. Even a spruced-up trim works!
It's easy to repaint the old door and upgrade its accents. Easy and affordable renovations go a long way in enhancing the overall appearance. Also, don't just stop at that. Give a good scrub to your home's exterior by using a garden hose, soap, and a robust brush. A power washer can expedite the process. As for the cost, expect anything between $20 and $50.
Any visitor who walks into your house will notice the stairs first. Hence, you can't afford to have untidy treads. You can think about purchasing a modish stair runner to give the space a fresh and inviting look. To bring on an array of vibrant colors, bold-colored and striped runners are a smart choice.
On the other hand, if you prefer a more understated look and don't want to go over the top, opt for a classy neutral weave or a thick pale pile stair runner. In terms of cost, you can expect to spend a few hundred dollars for the same.
Often a home renovation will demand that you look into some essential repairs, such as ensuring that the thermostat works correctly. A malfunctioning thermostat is frustrating when you are aiming for the correct indoor climate, which also impacts the way people feel when they are in your house.
Also, a correct temperature controller is essential for improving HVAC system effectiveness. At times, you may wonder why my thermostat is not working? If so, you need to check the signs for malfunctioning and get it remedied at the earliest.
Air Ace Heating & Cooling states temperature malfunction is an indication of thermostat malfunctioning. When temperatures change rather rapidly, the thermostat is not working correctly. Unresponsive buttons and blank screen spotting are other signs that suggest it's necessary to correct the device and consider it as a part of your home renovation.
Retiling will prove to be costly for your bathroom. An affordable option by which you can get a similar updated look is to paint the current floor. Today, you can select from several paint shades and stencil designs that are within your budget and are easy to implement. It will cost you around $65.
Window treatments transform the overall look of your house. Choose the affordable pre-made models to install it fast. You can get a chic curtain rod for $6 and a couple of curtain panels for $25. If the windows aren't of the standard size, you can check out the adjustable no-sew drapes and use them with double-sided fabric tape.
Conclusion
Transforming your home on a budget is more than a mere possibility; instead, it's a delightful adventure waiting to be embraced. Throughout this journey, we have discovered that with resourcefulness and creativity, even the simplest changes can work wonders. From repurposing and DIY projects to seeking the expertise of interior designers, we have explored a range of solutions to revitalize living spaces without straining your finances.
As you embark on your remodeling journey, remember that the essence of a home lies in the love and care you invest in it. So, stay determined, but keep an open mind. Using these ideas you can renovate your home within your budget and create a lasting impression on all.
Factors That Affect the Cost of Your Roof Repairs
Everything deteriorates with time, and buildings are no exception. Your house faces weather extremes, sunlight exposure, and the natural wear and tear of its building blocks as it ages. Timely repairs can mitigate the effect of age on the house. While house repairs might seem costly at the moment, they help avoid further structural damage to your place. They protect your house's structural integrity and aesthetic value and can help you sell it at a better price in the future. 
Roof repairs are a common need for houses. As your roof is exposed to all sorts of intense conditions, it is prone to damage. While roof repairs can be costly, ignoring them can lead to future, bigger-scale problems – you might end up needing a whole roof replacement. Roof repair specialists like D'Angelo Roofing can fix your roof before the problems evolve to a greater magnitude. A roof company's quote will depend on several factors. To give you a better idea of the costs you'll incur, we have discussed these factors below: 
The Roof Type
The type of roof is a significant factor that influences repair prices. Repairs for flat roofs, for example, cost way less than sloped or pitched roofs. The type of tiles and materials you need will also affect your costs. Wood shingles are cheaper, and a wooden roof costs less to be repaired than a roof consisting of metal tiles. Likewise, the extent of your roof pitch will determine your roof repair expense. Low-pitched roofs generally cost less than high-pitched roofs as they are more easily accessible by workers. 
Roof Area
Roof repair companies will charge you according to the site's square footage. A square in roof repair is equal to an area of 10 feet by 10 feet, and you'll be charged for the whole square even if the total size of your repairs is less than 10 feet.
Existing Water Damage
Water damage facilitates mold growth and makes the electrical system unsafe. And you wouldn't know the extent of the water damage until the roofer removes the shingles and inspects underneath. If excessive mold grows under your roof, the repair costs will increase. You may need a replacement altogether if the water damage is significant. 
Rooftop Elements
The presence of rooftop elements such as chimneys and skylights can increase your repair bill. Chimneys are prone to water leaks and will need a waterproofing mechanism, such as flashing with materials like aluminum.
Roof Repair Permits
A roofer will require repair permits to work in your area. Depending on the permit costs, your total bill may get inflated. Some locations charge a flat permit cost, while other regions charge based on your house's size and value.
Endnote
Getting a timely roof repair is that idiomatic stitch in time that saves nine. The more you wait on your unrepaired roof, the worse the damage will get. What could have been a replacement of a few blown-off shingles can lead to a whole roof replacement if the water gets to the decking and infests your house with mold. 
Roof repair depends on several cost considerations that include your roof type, the extent of the repair, and if you have any water damage. Having rooftop elements can also impact your bill, as will your area's roof repair permit costs. Once you estimate your budget, call a local roof repair service and get a quote.