5 Landscaping Designs to Improve Your Home's Curb Appeal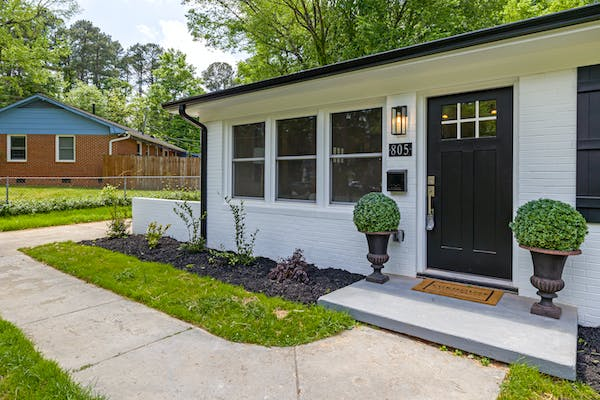 Whether you're selling your home or want to make it look nicer, improving your curb appeal is a great way. There are many ways to do this, and one of the most effective is landscaping, but how to design my backyard landscape, you might ask. By adding some strategic landscaping features, you can improve the look of your home and its value. Here are some of the best landscaping designs to improve your home's curb appeal:
A Garden With Colorful Flowers and Plants
A well-designed garden can add beauty and value to your property and provide a respite from the hustle and bustle of daily life. When choosing plants for your garden, select varieties that will thrive in your local climate. Once you plan, you can begin planting in spring or early summer. To keep your garden looking its best, be sure to deadhead spent blooms and pull up any weeds.
An Elegant Porch With a Rocking Chair or Bench
Your home's front porch is the first thing visitors see when they come to your door, so you want to make sure it makes a good impression. An elegant porch with a rocking chair or bench will add to your home's curb appeal, while giving visitors a place to relax and enjoy the outdoors. You can find porch furniture in various styles to suit any taste, and you can even add personal touches like flowers or hanging plants to make it your own.
A Well-Manicured Lawn With Trimmed Hedges
This is a classic way to boost your home's curb appeal. Keeping your grass healthy and neatly trimmed will create a neat and welcoming look that will make your home stand out from the rest. In addition, well-groomed hedges can help to frame your home and create a sense of privacy and intimacy. If you're unsure how to start, you can hire an experienced landscaper to help with your landscaping project.
A Patio for Relaxing Outdoors
You can customize a patio to fit your home's style and needs. For example, you can add built-in benches, planters, and pergolas to create a more inviting space. You can also install a fire pit or outdoor kitchen to make entertaining more enjoyable. If you have the space, you may even want to add a swimming pool or hot tub. Whatever features you choose, a patio can be a great addition to your home and an excellent way to improve your curb appeal.
A Stone Pathway Leading Up to the Front Door
The front of your home is what greets visitors, and you want to make sure it's sending the right message. An easy way to do that is by adding a stone pathway leading up to the front door. Not only does this add a touch of elegance, but it also gives visitors a clear path to follow.
A pathway can also help to protect your lawn from wear and tear. Choose a material that complements the style of your home, and be sure to lay the stones in a pattern that is pleasing to the eye. A professionally designed stone pathway can make a world of difference in your home's curb appeal.
These are just a few landscaping designs that can improve your home's curb appeal. With some planning and effort, you can create a stunning outdoor space that will make your home the envy of the neighborhood.

Green Thanks: The Perfect Succulent Teacher Gift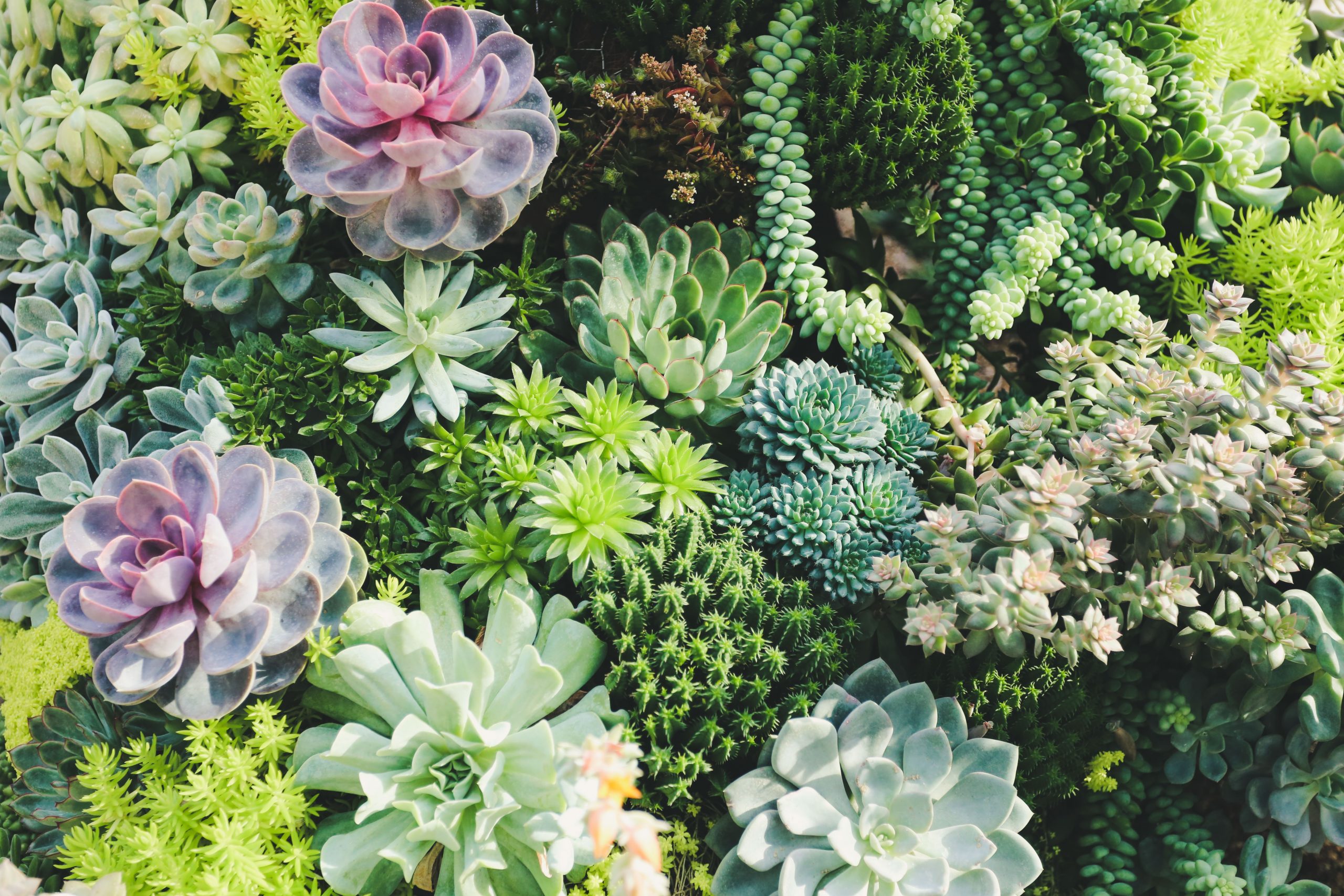 Teachers play a vital role in shaping the next generation's minds, and it's essential to show them an appreciation for their hard work and dedication. One of the best ways to do this is by giving them a meaningful and thoughtful gift. A succulent is perfect for a teacher's gift because it represents growth, resilience, and a love for nature.
Succulents are low-maintenance plant that requires little care, making them an ideal gift for busy teachers. They are also easy to grow and come in various shapes, sizes, and colors, so you can choose one that suits the recipient's taste and style.
Moreover, succulents can help create a relaxing and peaceful environment in the classroom, which is beneficial for both teachers and students. They can also be used as educational tools to teach students about botany and the environment.
Choose a planter matching the recipient's decor or a personalized planter designed explicitly for assistance to make the gift even more personal. You could also include a handwritten note or card to express your appreciation and gratitude.
It's also important to consider the recipient's level of gardening experience when choosing a succulent teacher gift. For example, for those new to gardening, you could opt for a beginner-friendly succulent that is easy to care for and requires minimal attention. On the other hand, for more experienced gardeners, you could choose a more challenging variety that will provide a sense of purpose and accomplishment.
Finally, remember to include care instructions with the gift. A succulent care guide or a simple set of instructions can help ensure that the plant thrives and provides comfort and joy for years to come.
Another advantage of giving a succulent as a teacher's gift is that it's a sustainable and eco-friendly option. In today's world, choosing environmentally conscious gifts that don't harm the planet is becoming increasingly important. Succulents are grown in minimal soil and water, making them a low-impact choice.
Additionally, succulents can also serve as a reminder of the teacher's impact on the student's life. As the plant grows and thrives, it can symbolize the growth and positive impact the teacher has had on the student. Furthermore, as the succulent grows, it becomes a constant reminder of the teacher and the memories shared.
Furthermore, succulents can be a great way to bring a touch of nature into the classroom. A well-maintained succulent can not only improve the aesthetic of the school, but it can also contribute to the overall mood and atmosphere of the room. A green, thriving plant can make a big difference in the mood and well-being of students and teachers alike.
Another aspect to consider when choosing a succulent teacher gift is its versatility. Succulents can be used in various settings, from the classroom to the home, making them a flexible and practical choice. For example, they can decorate a desk, a window sill, or a living room.
Finally, succulents make great gifts for any occasion, not just for teacher appreciation. Whether it's a holiday gift, an end-of-year present, or a farewell gift, succulents are a versatile and practical choice that will surely bring a smile to the recipient's face.
Moreover, when giving a succulent teacher gift, you can also personalize it to make it more meaningful. For example, you can write a heartfelt note or even attach a small tag with a message to the plant. You can also choose a specific type of succulent with special significance or meaning. For example, the jade plant, known as the "money tree," is said to bring good luck and prosperity. On the other hand, the aloe vera plant is known for its healing properties, making it an excellent gift for a teacher who has positively impacted your life.
Another idea is to include a small planter or pot with the succulent or even decorate the pot with colorful paints, markers, or stickers. This not only makes the gift more appealing but also adds a personal touch to the gift. You can also include care instructions with the plant, so the teacher knows how to care for it properly.
Additionally, you can give a group gift, where each student contributes a succulent or some money towards the present. This shows the teacher how much the class appreciates them and creates a fun and collaborative experience for the students.
Finally, succulent teacher gifts can also be given with other presents. For example, you could give a gift card, a bouquet, or a box of chocolates along with the succulent. This shows the teacher how much they are appreciated and gives them a range of gifts to choose from, making the experience even more enjoyable.
Conclusion
Succulent teacher gifts are an excellent way to show appreciation and gratitude to the teachers who have positively impacted your life. They are a sustainable, personalizable, and versatile gift that can be given on any occasion and is sure to bring joy and comfort to the recipient. So, consider giving a succulent teacher gift to show your gratitude and appreciation and help positively impact their life.