What Are the Cons of Landscape Rocks?
Landscaping rocks have become a staple feature in modern and traditional garden designs. Whether in the form of towering boulders or a crunchy gravel pathway, stones of different sizes and shapes can create a visually dynamic and exciting landscape.
However, as with anything in life, this story has two sides. As stunning as they can be, serious considerations come into play, making homeowners and landscape architects alike rethink the incorporation of rocks into a design plan.
This article will delve into the cons of landscape rocks, ranging from the financial cost, physical exertion, environmental implications, and the potential harm they can cause.
High Initial Cost
Their initial cost is the first and most palpable disadvantage of using landscape rocks. As you'll find in any guide on landscape rocks, rocks can be a significant financial investment, unlike other ground cover materials such as mulch or organic compost, which are relatively inexpensive. Therefore, this aspect should be carefully considered when planning landscape rocks.
Budget factor: High quality, particularly eye-catching larger stones or boulders, can be expensive. These individual rocks are costly, but calculating the expense for an entire space can add up quickly, especially when you factor in the cost of delivery and installation.
Material quality: The price variance can likewise increase based on the quality and type of the rocks. Specialty landscaping rocks, such as lava or rare pebbles, fetch a higher price in the market due to the meticulous way they are harvested and processed.
Frequent replacement: Although rocks are renowned for their long-lasting quality, this applies only if you've invested in the right kind. Thin or brittle rocks, albeit cheaper, may need frequent replacement due to weathering. This only adds to the total cost in the long run, making landscapers wonder if the initial investment was worth it.
Difficulty in Installation and Maintenance
Secondly, landscape rocks, especially larger ones, can be relatively simple to install and maintain. Standard landscaping can be a fun weekend DIY project, but rocks change the narrative.
Heavy lifting: Landscaping rocks are heavy. It's just a simple fact. Installing or repositioning them requires not just muscle power but sometimes the use of heavy machinery or professional help.
Weed problems: If you've introduced rocks into your garden as a weed deterrent, you're in for an unfortunate surprise. Rocks do not prevent weed growth. Seeds often settle in between the gaps, receiving enough sunlight to germinate and enough protection against weeding tools, making this a tricky problem to manage.
Impractical in Certain Conditions
Landscaping rocks sometimes blend seamlessly into certain yard conditions, making them look out of place or causing a disruptive landscaping experience.
Climate mismatch: Climate plays a tremendous role in dictating the type of landscaping materials used. In cooler climates, rocks might further chill the soil, extending the winter thaw and making it harder for plants to restart their growing seasons. On the other hand, rocks can absorb and re-radiate heat in hot climates, making the surroundings intolerably desirable.
Plant health: Rocks, significantly sharper ones, can damage plant roots. They can also impede proper drainage, affect the soil pH by making it more alkaline, and rob plants of essential nutrients for growth. They can seriously affect your gardening plants' health and visual appeal, making rocks impractical for specific landscapes.
Safety and Comfort Concerns
Another significant aspect to consider while working with landscape rocks is the safety and comfort factor.
Injury risk: Large rocks that are not well secured can pose significant safety risks. The risk can lead to severe accidents and injuries if rocks become unstable, especially in yards where children or pets play.
Walking discomfort: Small pebble-like landscape rocks might look appealing and natural, but they are not the friendliest for walking comfort. They can be severely uncomfortable to walk on, especially for those with mobility issues or for animals with sensitive paws.

Elevate Your Outdoor Space: Designing a Stunning Landscape with XPA Exterior Flush Panels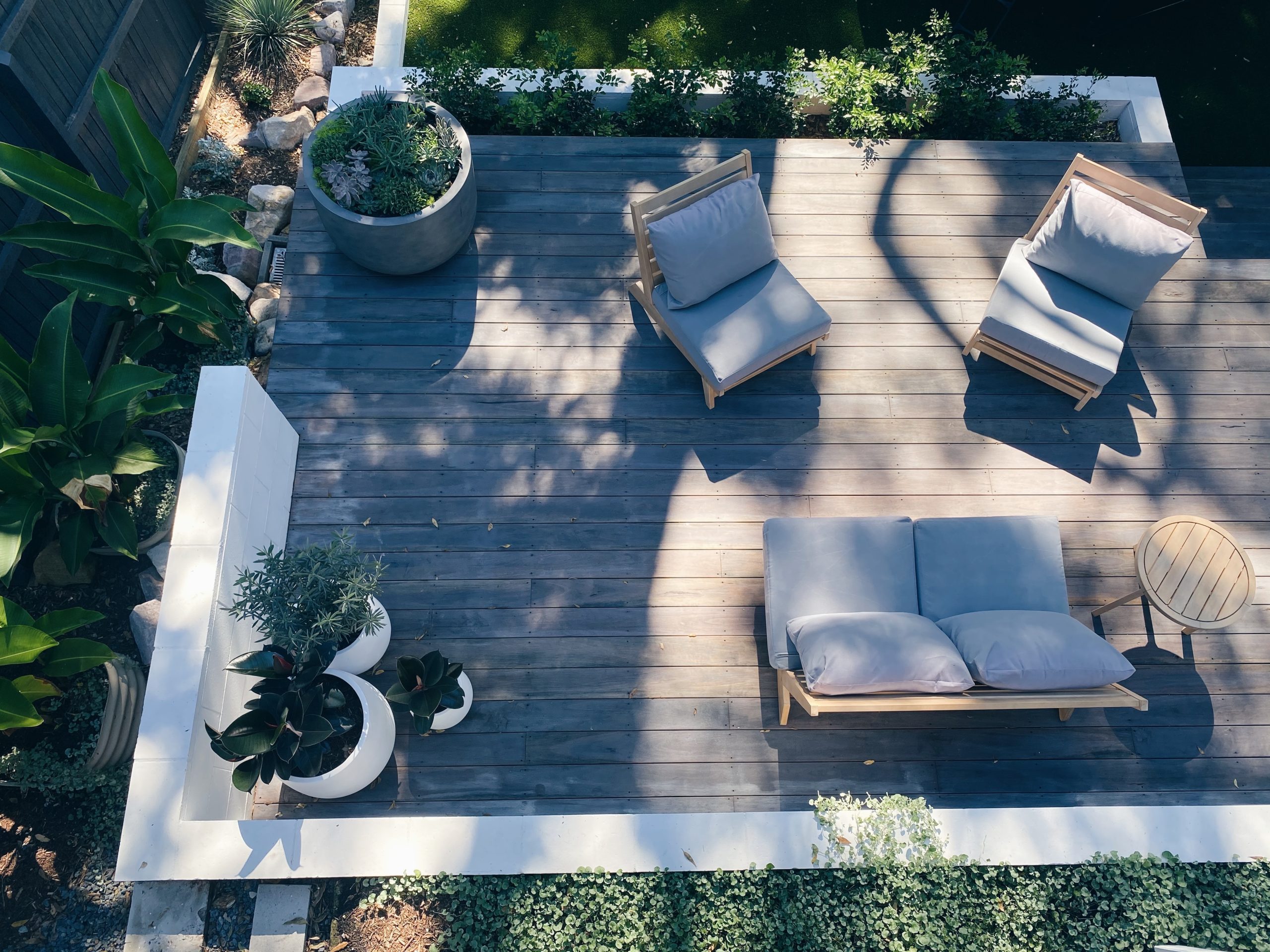 Outdoor spaces have gained significant importance, especially in today's fast-paced world. They are now more than just regular backyards and gardens.
Outdoor space design and utilization are crucial in enhancing our overall quality of life. One significant element in creating stunning outdoor areas is using XPA exterior flush panels. These access doors not only add aesthetic appeal but also offer practical advantages.
In this article, we'll talk about the significance of outdoor spaces, delve into what XPA exterior flush panels are, and discuss their numerous benefits.
We'll also highlight their role in providing peace of mind by safeguarding access to outdoor electrical components, like lights and gas meters.
Lastly, we'll discuss how landscaping is pivotal in crafting welcoming environments within these outdoor spaces.
Understanding the Importance of Outdoor Spaces in Modern Living
Modern living gives a greater emphasis on outdoor spaces for several reasons:
Wellness and Relaxation: Outdoor spaces give you a place when you need a timeout from your busy life. They serve as a refuge from daily stressors and allow you to unwind and connect with nature.
Entertainment and Socialization: They offer the perfect backdrop for gatherings, parties, and other activities, promoting social bonds and fostering community spirit.
Remote Work and Learning: The COVID-19 pandemic showed us the need for functional outdoor spaces where people can work, study, and stay connected within a safe and open environment.
Overview of XPA Exterior Flush Panels
The XPA exterior flush access panel is a versatile building material that can boost an outdoor space's aesthetics and functionality.
It is a specialized access panel that blends well into the exterior environment. Made from heavy-duty aluminum with a powder-coated finish, it withstands various environmental conditions. This makes it ideal for outdoor applications.
This access door offers the following key advantages:
Durability: Because it is made from high-quality materials, an XPA exterior flush panel can withstand harsh weather conditions and daily wear and tear.
Customizability: These panels come in various sizes, colors, and finishes—allowing you to match any outdoor aesthetic.
Ease of Installation: These panels are designed for easy installation, whether for fencing, privacy screens, or decorative elements.
Low Maintenance: XPA exterior flush panels require minimal upkeep, saving you time and effort in the long run.
Aesthetic Appeal: The sleek and modern design of XPA exterior flush access doors complements various architectural styles, enhancing the overall aesthetic of your outdoor space.
Security: Lastly, XPA exterior panels provide secure access to outdoor electrical components, water valves, gas meters, and similar system controls. Installing these doors gives you peace of mind by safeguarding them against unauthorized access or tampering.
Protecting Access to Outdoor Electrical Components
One crucial application of an XPA exterior flush access door is its ability to protect access to outdoor utility components, such as outdoor lights and shut-off valves. This is particularly important for safety and functionality.
These panels protect these components from the elements by providing a secure barrier—preventing damage and prolonging their lifespan.
Securely covering access points to outdoor electrical and utility components prevents unwanted tampering, accidents, and damage.
Installing XPA exterior flush panels gives you peace of mind, knowing that your outdoor utility installations remain safeguarded from environmental factors, vandalism, or potential hazards.
Additionally, the discreet design ensures the panels blend seamlessly with the surrounding landscape, maintaining the aesthetic harmony of the outdoor environment.
The Role of Landscaping in Creating a Welcoming Environment
Landscaping is the key to transforming outdoor spaces into welcoming environments, whether for a residential unit or a commercial building. Here are some ways landscaping can enhance your outdoor living area:
Softening Harsh Lines: Landscaping can soften the architectural lines of buildings and structures, creating a harmonious blend of nature and modern design.
Creating Focal Points: Well-placed plants, trees, or water features can draw attention to specific areas, creating balance and visual interest.
Privacy and Screening: Landscaping can work in tandem with flush panels to provide privacy and enhance the overall beauty of the outdoor space.
Sustainability: Sustainable landscaping practices, such as native plant selection and efficient irrigation systems, contribute to environmental preservation and a greener, healthier outdoor space.
Wrapping It Up 
Outdoor spaces have become integral to modern living, offering relaxation, socialization, and productivity opportunities. XPA exterior flush access panels are versatile in designing these spaces— offering durability, customizability, and security. Paired with a well-planned landscape, these panels provide a harmonious and welcoming environment that invites you to make the most of your outdoor areas.
Sponsored Post