How to Provide a Sense of Nature and the Outdoors to a Screened Porch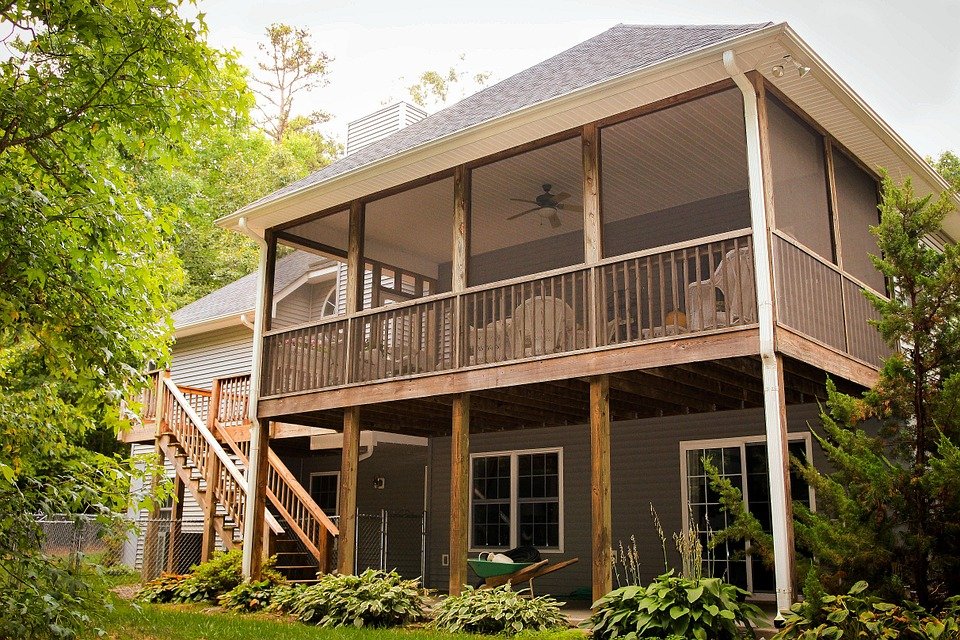 Is this the year that you have decided to build a screened porch in your yard providing you with the perfect spot to enjoy a little shade, and escape all the pesky bugs that flourish during the warm summer months? If so, then there's no doubt that you are excited about your big project and the many ways in which it will transform how you use your yard. With that said, even though you are building a screened porch, it doesn't mean you want it to feel like you are indoors.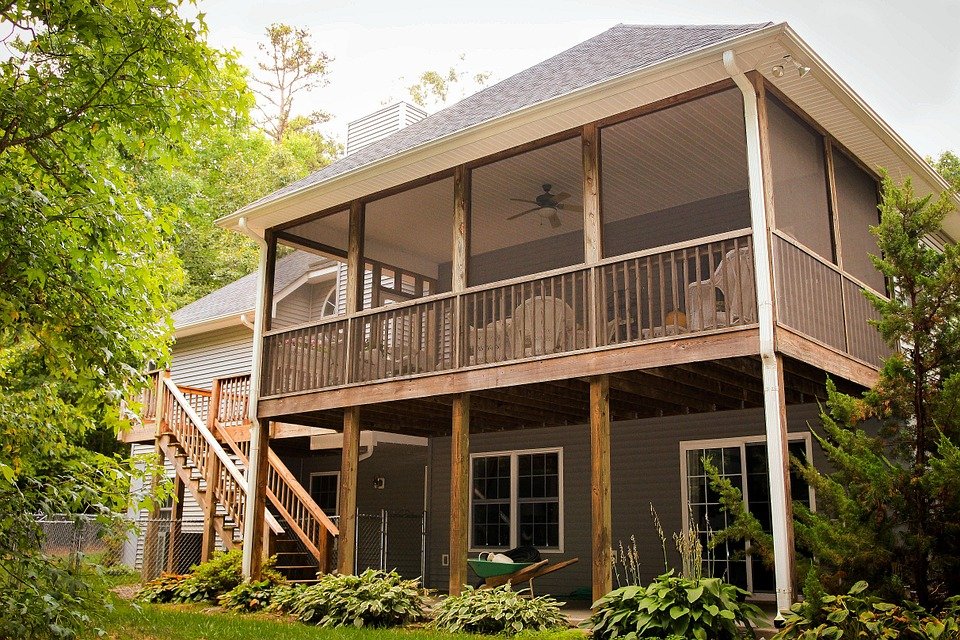 Here are some simple tips you can use that will help provide that sense of nature and the outdoors to your screened porch, so even though you will be sitting under a covered room, and behind screened windows, you'll still feel as though you're outdoors.
Choose a Design with Plenty of Windows and Screening
The first tip has to do with the design you choose. The best way to make your porch feel like the outdoors is to allow for plenty of light. Choose a model that offers a number of windows and screening so that your view isn't skewed and you'll still be able to see all angles of your yard.
The pros at Architectural Landscape Design also suggest that you pick a screened porch design that fits and flows with the roofline of your home so that it feels natural and organic, rather than a wholly separate entity.
Plan a Nearby Garden
While it's impossible to have a garden inside your porch, you can have one in very close proximity. Plan out a garden that borders the porch or that is close by to provide you with that lovely scenery. If you are planting things up against the base of the porch, be sure you pick shrubs and bushes that do well in those particular lighting conditions.
Add a Water Feature to the Yard
One of the best ways to impart a sense of nature and relaxation to your yard is to install some sort of water feature. This could be a fountain or a pond. Again, plan to place the feature near the porch so that when you're sitting in the screened area you'll still be able to hear the soothing water sounds.
Hang Bird Feeders from the Porch
You can also install hooks on the roofline of the porch that are strong enough to hold bird feeders. You'll be able to enjoy nature up close and personal as you attract all kinds of incredible bird varieties to your yard.
Use Indoor Plants for Greenery
Lastly, there is nothing wrong with using standard indoor plants in your screened in porch to give that sense of greenery and nature. You can pick varying heights, colors, and sizes to add interest.
A Lovely and Inviting Porch
By using each of these tips, you'll be able to design a screened porch that is not only lovely to look at but relaxing and enjoyable to use.

5 Amazing Benefits of Hiring a Lawn Service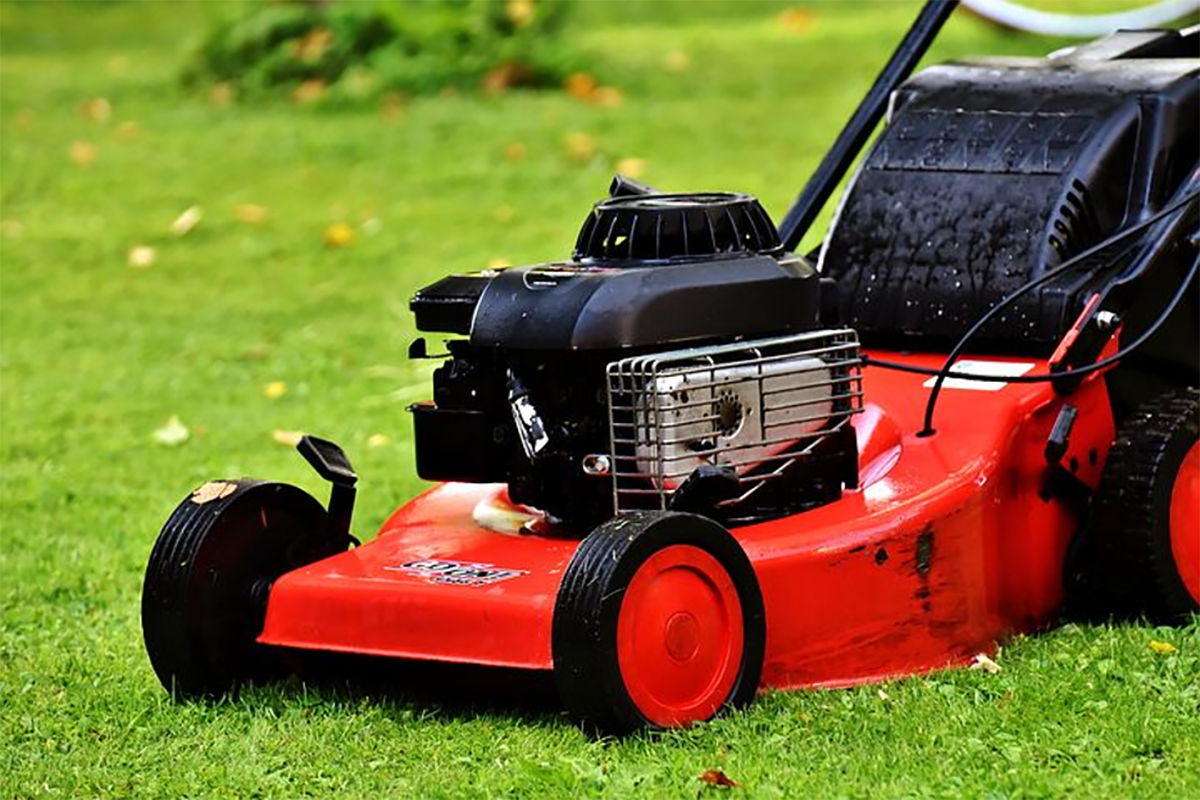 Everyone wants to have a lawn that is the envy of the neighborhood. The problem is that many people simply don't have the time or the ability to keep their grass looking great all year long. With schedules getting busier every year, not everyone wants to spend their weekends mowing and fertilizing their lawns.
Having a great lawn takes more than just sticking to a regular mowing schedule. Every lawn is different and needs special attention to keep it looking its best. Proper watering, aerating, and feeding are essential to keeping your lawn healthy. Most people don't have the knowledge or experience to know how to handle lawn problems when they come up.
Hiring a lawn service like lawn.com.au mowing may seem unnecessary, but the benefits can be worth the money and the convenience. Let's take a look at some of the amazing benefits of hiring a lawn service.
Expertise
Most homeowners are genuinely lost when it comes to keeping their lawn healthy and looking great. Factors like how often their lawn needs watering and proper fertilization are a mystery to most people. If you don't have the proper knowledge or experience, you could do more damage than good by attempting to do it yourself.
When you hire a lawn service, you will have the advantage of working with professionals. Lawn care experts know what needs to be done to avoid damage.
Labor Free
Cutting the lawn is a manual labor chore that can be too much for a lot of homeowners. Many people end up with aches, pains or even injuries from cutting and maintaining the lawn.
Seniors are especially at risk for heat exhaustion or falling when left to manage their lawn. Anyone that struggles with mobility or health issues can benefit from bringing in a lawn service to take care of the labor.
Save Money
You may wonder how dishing out cash to bring in a lawn service can save you money, but it's true. When you add up the costs of mowing equipment, lawn fertilizers, seed, edgers, and your time every week, it becomes clear that you can save money by bringing in a lawn service. These professionals show up with all of their own equipment, chemicals and staff to take care of your lawn at no extra expense.
Consistency
Even with the most careful maintenance, it's inevitable for your lawn to have problem spots. The amount of time that needs to be invested in these areas can leave your grass looking less than perfect.
Professionals can spot small issues before they become unsightly problems. With a regular cutting and fertilizing schedule, you can count on your lawn looking great from week to week.
Curb Appeal
You can have the most unique and stylish home on the block, but without a well-maintained lawn, your property will struggle with curb appeal. A neat and lush lawn equals an attractive home. Impress your neighbors and bring up the value of your home with a great yard all year long.
Hiring a lawn service has more benefits than just relieving you of grass cutting duties on your precious weekends. If you want the best looking lawn in the neighborhood, give your property a neat and attractive appearance and consider a lawn service for your home today.