Stop! Make Sure You Really Need a Surveyor or Architect for That Site Plan
If you're planning or managing a home improvement project, it's likely your jurisdiction requires a site plan before you can get the necessary permit. But don't rush to hire a surveyor or architect just yet!
What Is a Site Plan?
Let's start by explaining what a site plan is and how it is used for home improvement projects.
A site plan shows what structures exist on the property, as well as the proposed improvements. Many counties have specific development code requirements for particular projects, such as:
Driveways
Sidewalks
Sheds
Gazebos
Retaining walls
Fences
Ponds
Etc.
The local building department will look at your site plan to determine whether your development project meets the necessary development code requirements. If it does, you'll get the okay to move ahead. If not, you will need a new site plan..
I Need a Site Plan – Where Can I Get One?
Before you jump into creating a site plan from scratch, one thing that can be helpful to do is to check to see if one already exists.
Where exactly would you check for this?
Check your own files and see if you can find a site plan that reflects the current status of your property.
Reach out to your title company to see if they have a copy.
Your local development office that is asking you for a site plan may have one on file.
If you can't find an existing site plan, you may consider hiring someone to create a plan for you- Architects, Engineers, and Surveyors can be used. They will be professional, thorough, and detail-oriented, but also charge you upwards of $1,000.
Are There Alternatives to Hiring a Professional?
Contact your local development office and ask if you are required to submit a site plan that has been stamped by a certified architect, engineer, or surveyor.
If it is not required, then you have a viable alternative in using  online site plan providers. They use  satellite imagery, GIS information, county parcel maps, and other sources to produce site plans.
These site plans are as accurate and detailed as those produced by certified professionals. Moreover, they can do it quickly (some offer a 24-hour turnaround), and at a mere fraction of the cost – around $100 to $200, depending on the level of detail required.
How Do I Know If I Have to Get My Site Plan Stamped?
There are a number of different types of projects that do not require a certified professional to stamp them. These include:
Conditional Use Permits
Construction Permits
Demolition Permits
Exterior Home Renovation Permits (many of them)
HOA Permitting
Residential and Commercial Site Plans
Sign Permits
Swimming Pool Removal Permits
Tree Removal Permits
If you need a permit to make one of these improvements, there's a good chance you will not have to pay for a certified professional to create your site plan. That being said, though, there's only one way to know for sure: ask your local development office.


5 Amazing Benefits of Hiring a Lawn Service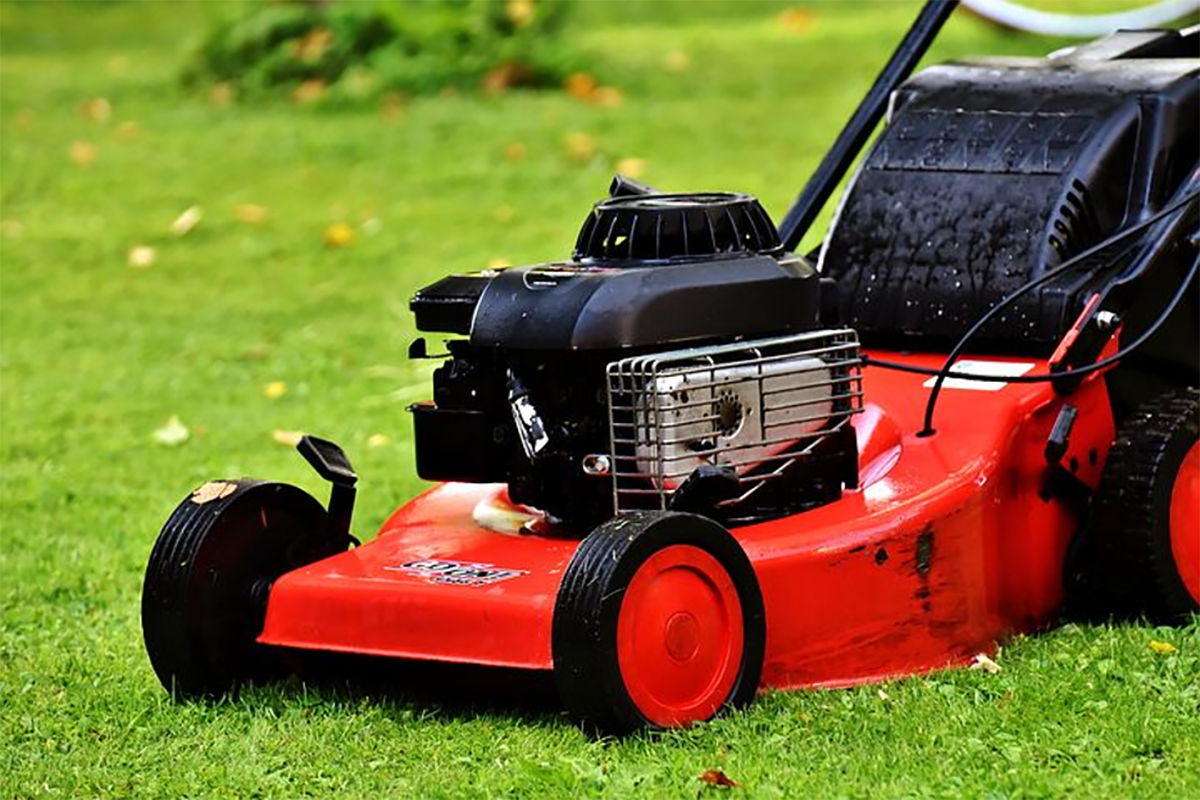 Everyone wants to have a lawn that is the envy of the neighborhood. The problem is that many people simply don't have the time or the ability to keep their grass looking great all year long. With schedules getting busier every year, not everyone wants to spend their weekends mowing and fertilizing their lawns.
Having a great lawn takes more than just sticking to a regular mowing schedule. Every lawn is different and needs special attention to keep it looking its best. Proper watering, aerating, and feeding are essential to keeping your lawn healthy. Most people don't have the knowledge or experience to know how to handle lawn problems when they come up.
Hiring a lawn service like lawn.com.au mowing may seem unnecessary, but the benefits can be worth the money and the convenience. Let's take a look at some of the amazing benefits of hiring a lawn service.
Expertise
Most homeowners are genuinely lost when it comes to keeping their lawn healthy and looking great. Factors like how often their lawn needs watering and proper fertilization are a mystery to most people. If you don't have the proper knowledge or experience, you could do more damage than good by attempting to do it yourself.
When you hire a lawn service, you will have the advantage of working with professionals. Lawn care experts know what needs to be done to avoid damage.
Labor Free
Cutting the lawn is a manual labor chore that can be too much for a lot of homeowners. Many people end up with aches, pains or even injuries from cutting and maintaining the lawn.
Seniors are especially at risk for heat exhaustion or falling when left to manage their lawn. Anyone that struggles with mobility or health issues can benefit from bringing in a lawn service to take care of the labor.
Save Money
You may wonder how dishing out cash to bring in a lawn service can save you money, but it's true. When you add up the costs of mowing equipment, lawn fertilizers, seed, edgers, and your time every week, it becomes clear that you can save money by bringing in a lawn service. These professionals show up with all of their own equipment, chemicals and staff to take care of your lawn at no extra expense.
Consistency
Even with the most careful maintenance, it's inevitable for your lawn to have problem spots. The amount of time that needs to be invested in these areas can leave your grass looking less than perfect.
Professionals can spot small issues before they become unsightly problems. With a regular cutting and fertilizing schedule, you can count on your lawn looking great from week to week.
Curb Appeal
You can have the most unique and stylish home on the block, but without a well-maintained lawn, your property will struggle with curb appeal. A neat and lush lawn equals an attractive home. Impress your neighbors and bring up the value of your home with a great yard all year long.
Hiring a lawn service has more benefits than just relieving you of grass cutting duties on your precious weekends. If you want the best looking lawn in the neighborhood, give your property a neat and attractive appearance and consider a lawn service for your home today.