Top Benefits Of Installing Drip Irrigation For Your Home Garden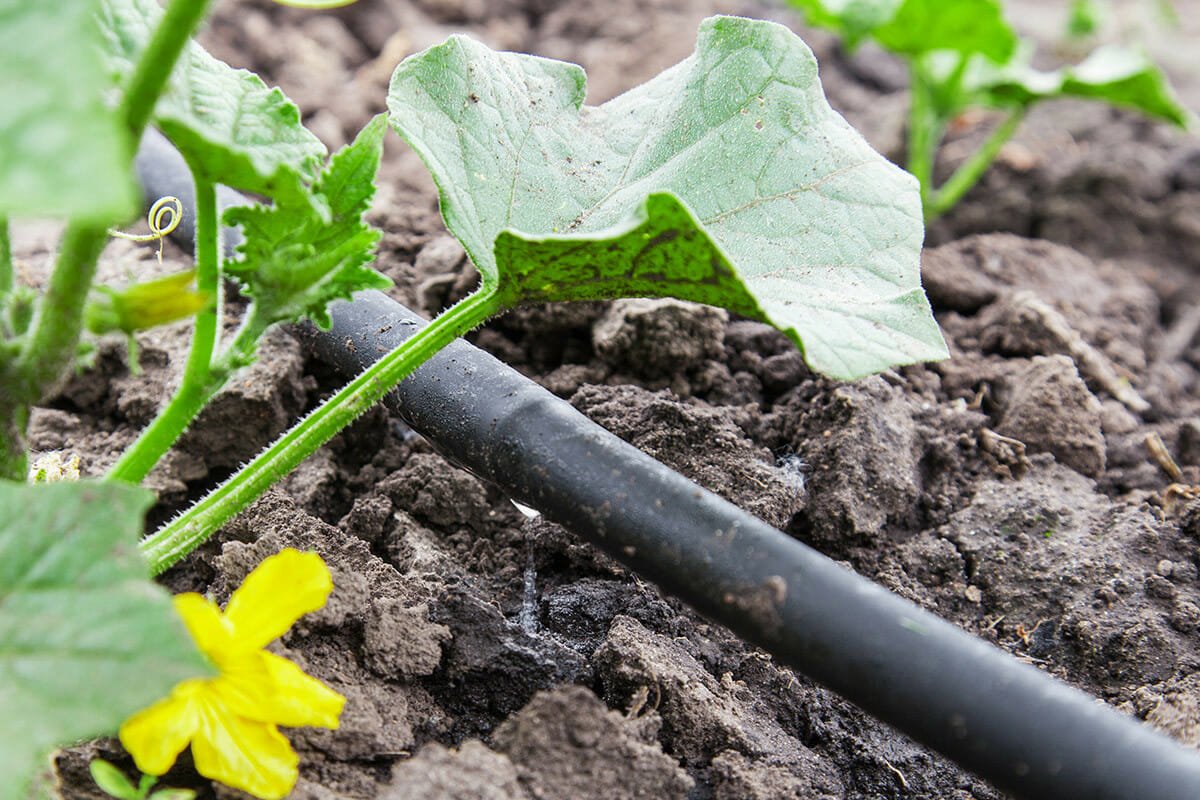 Drip irrigation is not just suitable for large farming areas, as it can provide your home garden with numerous benefits. Whether you are growing organic produce, a herb garden, or simply searching for ways to maintain your landscaping, drip line irrigation will offer you these excellent benefits.
Save On Water Usage
Regardless of how extensive or small your yard area is, of course, you want to reduce your water bill for numerous reasons. However, your plants and lawn need watering regularly, and an ordinary hose can waste a lot more water than you may be aware of. Installing an irrigation system will save you a small fortune each year on your water bill. These systems use between thirty and fifty percent less water than other traditional methods of watering the yard. Even using the ordinary sprinkler will have up to fifty percent of the water evaporating in hot weather conditions.
Enhance Growth
Providing your yard with smaller, more constant amounts of water will boost growth substantially. Therefore, irrigation systems improve the growing conditions for plants. It also prevents soil erosion, which can hinder growth significantly. A nutrient runoff will also no longer be a concern for your landscaping or vegetable garden as your plants will have an ongoing supply of water.
Discourage Weed Growth
Overspray from water sprinklers can cause weeds to germinate where you don't want them to. This can also lead to your yard growing out of control as the build-up of surface water is not ideal. Installing irrigation will reduce the growth of weeds by delivering water straight to the roots of plants in your garden.
Reduce Fungal Diseases
Fungal diseases can become a problem when watering a yard the traditional way, as fungal diseases thrive in moist conditions. Wet foliage can burn with sunlight and spread disease quickly, so watering only where hydration and moisture are necessary is an excellent way to ensure the reduction of fungal diseases that can destroy everything growing in your garden.
Prevent Overwatering
It's a lot easier to overwater a garden accidentally than most people realize. Forgetting you have left the sprinkler on can lead to a swamp pretty quickly, and this will damage everything in your yard. Irrigation systems prevent the possibility of overwatering as you can add a timer to your irrigation system and have your yard watered automatically.
Save Time And Effort
You won't only be saving on your water consumption bill when installing an irrigation system, as you will also be saving substantially on time and effort. You won't ever have to spend hours on end hosing your plants and lawn or waiting for the sprinkler to deliver enough water to each area of your garden. Installing an irrigation system with a timer means you won't have to worry about watering your yard ever again. However, you will need to prioritize maintenance and potential repairs of the system to ensure it is always functioning at its best to benefit your garden and everything in it.

What Kind of Rubbish Can You Put in Skip Bins?
Waste Types Explained
A skip bin is an easy way for you to get rid of rubbish, especially if you have significant amounts of waste to deal with. However, most skip bins are categorized on waste types – which means you cannot simply lump everything together in the bin. Failing to do so may lead to extra charges from the skip bin company, or it may even cause the waste to be returned.
But exactly what kind of rubbish can go in a skip bin? How do you categorize the types? At Pro Skip Bins Brisbane https://www.proskipbinsbrisbane.com.au these are common questions that we get asked all the time. To help clear things up, we thought we'd write a quick blog post explaining the different types of waste that can be put in skip bins. Hopefully, this will help you make better decisions about what goes in your bin and what doesn't. So, without further ado, let's get started.
The government of Australia has quite a strong National Waste Policy.  Policy means that you should only dispose of your waste in a certain way to protect the environment. Skip bin companies follow that rule, so here is how the waste is categorized. 
1. General Household Waste
As the name suggests, general household waste is the kind of waste that can be found around the house. Typically, these bins are hired during times of spring cleaning, garage cleaning, or when moving a residence.
Many things can go in a general waste bin. You can put in anything from clothes and toys to furniture, books, kitchenware, non-electrical fittings, and many more. White goods can also be added to a skip bin. As long as they are in an appropriate size, you may put in refrigerators, dryers, dishwashers, washing machines, etc.
Remember that this skip bin is only designed for general household items. Therefore, you cannot place things such as bricks, soil, or concrete. As a rule of thumb, you may place items that were once part of your décor or household function.
2. Renovation Waste
Renovation waste is the kind of waste that results after a renovation project. For example, if you take a wall down, remove paint from a wall or otherwise make any kind of alterations to your home, the waste may go in the bin.  
Renovation waste includes bricks, concrete, tiles, metal, sand, pavers, roof tiles, and steel. All types of general waste that have resulted from your renovation efforts may be cleaned up and added to the bin.
No other material may be added, even if it is in smaller quantities. If you have general waste, then you should get a general household bin as well. Skip bin companies strictly enforce this rule. Thus, if you include any other material than construction waste, you will be charged an extra fee.
3. Dirt & Soil
Dirt, sand, and soil also have to be separated from a general waste skip bin. Nothing else aside from these types of waste can be lumped together. This includes everything from cardboard to bricks. Simply put, as long as it has the fine structure of sand or dirt, it can go in the bin.
4. Concrete
While concrete and bricks can be added to a renovation waste bin as renovation waste, some companies will categorize it as its own type of rubbish. This means that if you have any tiles or metal items that you want to get rid of after the renovation, you may not do it with this skip bin.
Make sure that when you want to get a skip bin for renovation waste, you don't accidentally get one for concrete and bricks alone. This may end up costing you extra. This is because companies have strict guidelines for you to only dispose of this type of waste.
5. Green Waste
Green waste is organic waste that you collect from your garden or your backyard. This kind of waste gathers quite frequently, so individuals contacting a skip bin company will likely have a skip bin over regularly.  
This waste category includes most types of organic materials that can be found in your garden. They are grass, leaves, wood chips, branches, bark, and many more. Pieces of wood and fence palings that resulted from your yard spring cleaning may also be added to this skip bin.
Other types of waste may not be added to the bin. This includes sand, soil, dirt, putrescible waste, or pet waste. Many of these types of waste may be added to different skip bins. If you have hazardous waste, then one may place it next to the bin and ask the company pros to get rid of it.
The Bottom Line
While all of these types of waste may be placed in a skip bin, bear in mind that this does not mean they can be placed together. Depending on your volume of waste and the types, you may need to hire multiple skip bins in the appropriate sizes. By mixing the waste, you might end up increasing the costs.