Adding A Rustic Finish To Your Outdoor Furniture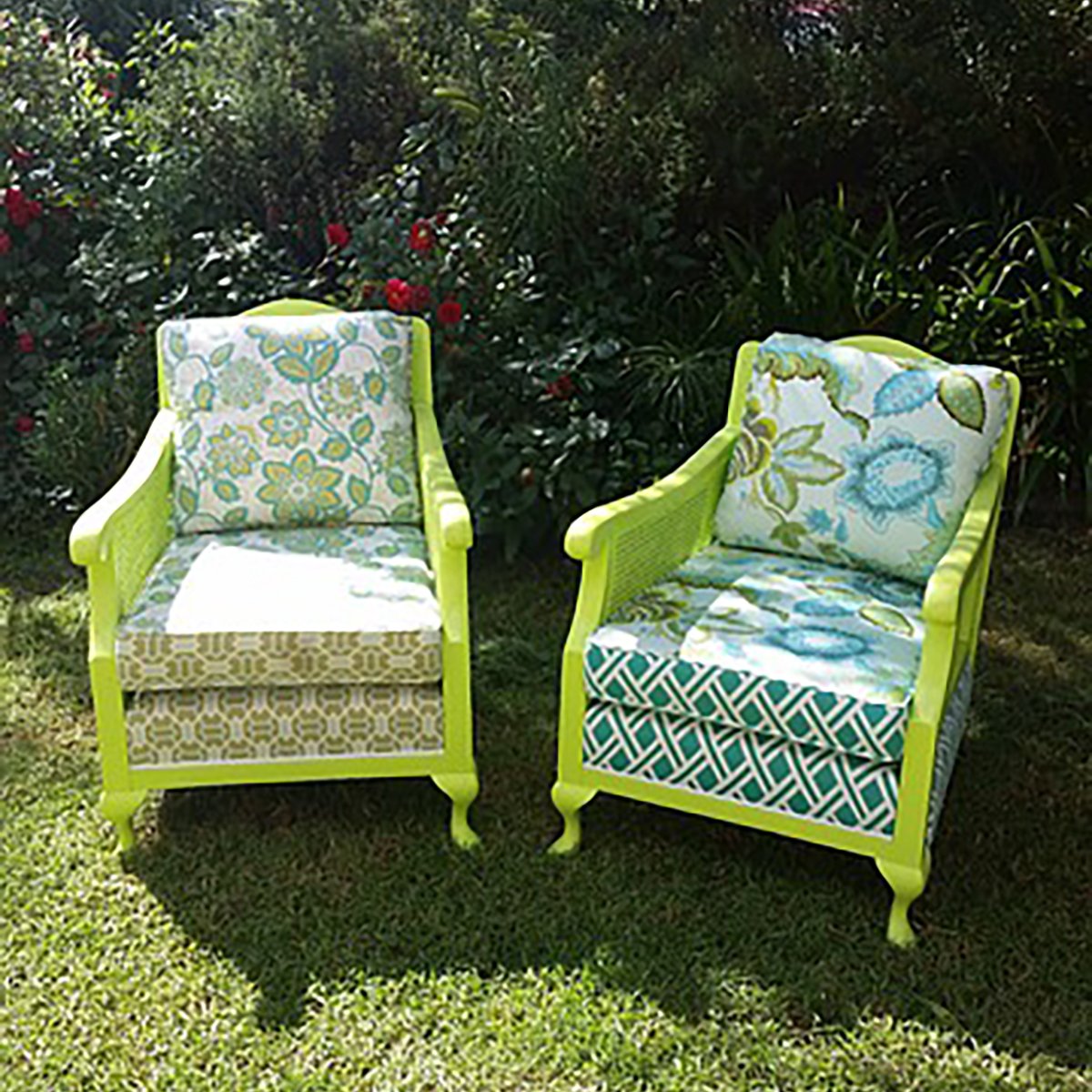 The rustic look has become extremely popular for interior and exterior home styles. Whether your entire look is completed using a historical flair or you have one or two central pieces that you want to show off, you can now apply a safe weather resistant finish to your outdoor furniture.
The techniques that are used by many DIY decorators involve stripping and distressing the wood using oxalic acid wood bleach, but sometimes they don't hold up to the elements. This has limited many people to keep their rustic pieces indoors only. But, not anymore.
Now, with the introduction of a protective additive, you can finish your benches, tables and other garden accents with ease. You won't have to worry about damage from rain, UV rays or wind when you protect your rustic finished items properly.
Let's take a look at this great new feature in creative paints and get you started.
Outdoor Additive
When you have worked so hard on a piece to create that perfect rustic worn look, the last thing that you want to do is have it ruined by the weather. If you love to use natural mediums like milk paint to decorate and style your pieces, you can now protect them all in one step. The outdoor additive is added directly to your mixed paint and not put on after. It is not meant to be used as a top coat to an already painted item.
Simply mix your paint with the additive solution and apply like you would normally. The additive has a borax base that helps protect your wood items from the elements and prevents your paint from prematurely aging and ruining the rustic effect. There is no lacquer needed when you use your milk paint with an additive included.
Benefits
When you are looking to complete an antique piece with a period appropriate finish, you can't go wrong by choosing a non-toxic product like milk paint. That being said, milk paint is not known to be durable when exposed to the elements. By adding this adapted borax compound you can now protect your wood and your finish from outdoor deterioration.
Although the outdoor additive has a borax compound complex, it still remains one of the most environmentally friendly finish options.
The outdoor additive acts as a powerful stain blocker. When you are using soft or sappy woods like cedar or pine, the outdoor additive will help to block tannins from bleeding through your rustic finish.
The borax based additive works as an excellent antibacterial agent and mold inhibitor. With unprotected items you may soon start to see spore buildup in areas that have absorbed too much moisture from being outdoors.
The outdoor additive will turn your pieces into flame retardant items. Although, being constructed of older wood in many cases, any item that is treated with milk paint with an outdoor additive will be resistant to heat and flame.
When you put your wood furniture outdoors the paint can quickly start to fade or peel from sun exposure. With the outdoor additive used with milk paint, you will get superior UV protection, keeping all of your outdoor projects looking great for many years.

What Are the Cons of Landscape Rocks?
Landscaping rocks have become a staple feature in modern and traditional garden designs. Whether in the form of towering boulders or a crunchy gravel pathway, stones of different sizes and shapes can create a visually dynamic and exciting landscape.
However, as with anything in life, this story has two sides. As stunning as they can be, serious considerations come into play, making homeowners and landscape architects alike rethink the incorporation of rocks into a design plan.
This article will delve into the cons of landscape rocks, ranging from the financial cost, physical exertion, environmental implications, and the potential harm they can cause.
High Initial Cost
Their initial cost is the first and most palpable disadvantage of using landscape rocks. As you'll find in any guide on landscape rocks, rocks can be a significant financial investment, unlike other ground cover materials such as mulch or organic compost, which are relatively inexpensive. Therefore, this aspect should be carefully considered when planning landscape rocks.
Budget factor: High quality, particularly eye-catching larger stones or boulders, can be expensive. These individual rocks are costly, but calculating the expense for an entire space can add up quickly, especially when you factor in the cost of delivery and installation.
Material quality: The price variance can likewise increase based on the quality and type of the rocks. Specialty landscaping rocks, such as lava or rare pebbles, fetch a higher price in the market due to the meticulous way they are harvested and processed.
Frequent replacement: Although rocks are renowned for their long-lasting quality, this applies only if you've invested in the right kind. Thin or brittle rocks, albeit cheaper, may need frequent replacement due to weathering. This only adds to the total cost in the long run, making landscapers wonder if the initial investment was worth it.
Difficulty in Installation and Maintenance
Secondly, landscape rocks, especially larger ones, can be relatively simple to install and maintain. Standard landscaping can be a fun weekend DIY project, but rocks change the narrative.
Heavy lifting: Landscaping rocks are heavy. It's just a simple fact. Installing or repositioning them requires not just muscle power but sometimes the use of heavy machinery or professional help.
Weed problems: If you've introduced rocks into your garden as a weed deterrent, you're in for an unfortunate surprise. Rocks do not prevent weed growth. Seeds often settle in between the gaps, receiving enough sunlight to germinate and enough protection against weeding tools, making this a tricky problem to manage.
Impractical in Certain Conditions
Landscaping rocks sometimes blend seamlessly into certain yard conditions, making them look out of place or causing a disruptive landscaping experience.
Climate mismatch: Climate plays a tremendous role in dictating the type of landscaping materials used. In cooler climates, rocks might further chill the soil, extending the winter thaw and making it harder for plants to restart their growing seasons. On the other hand, rocks can absorb and re-radiate heat in hot climates, making the surroundings intolerably desirable.
Plant health: Rocks, significantly sharper ones, can damage plant roots. They can also impede proper drainage, affect the soil pH by making it more alkaline, and rob plants of essential nutrients for growth. They can seriously affect your gardening plants' health and visual appeal, making rocks impractical for specific landscapes.
Safety and Comfort Concerns
Another significant aspect to consider while working with landscape rocks is the safety and comfort factor.
Injury risk: Large rocks that are not well secured can pose significant safety risks. The risk can lead to severe accidents and injuries if rocks become unstable, especially in yards where children or pets play.
Walking discomfort: Small pebble-like landscape rocks might look appealing and natural, but they are not the friendliest for walking comfort. They can be severely uncomfortable to walk on, especially for those with mobility issues or for animals with sensitive paws.