Adding A Rustic Finish To Your Outdoor Furniture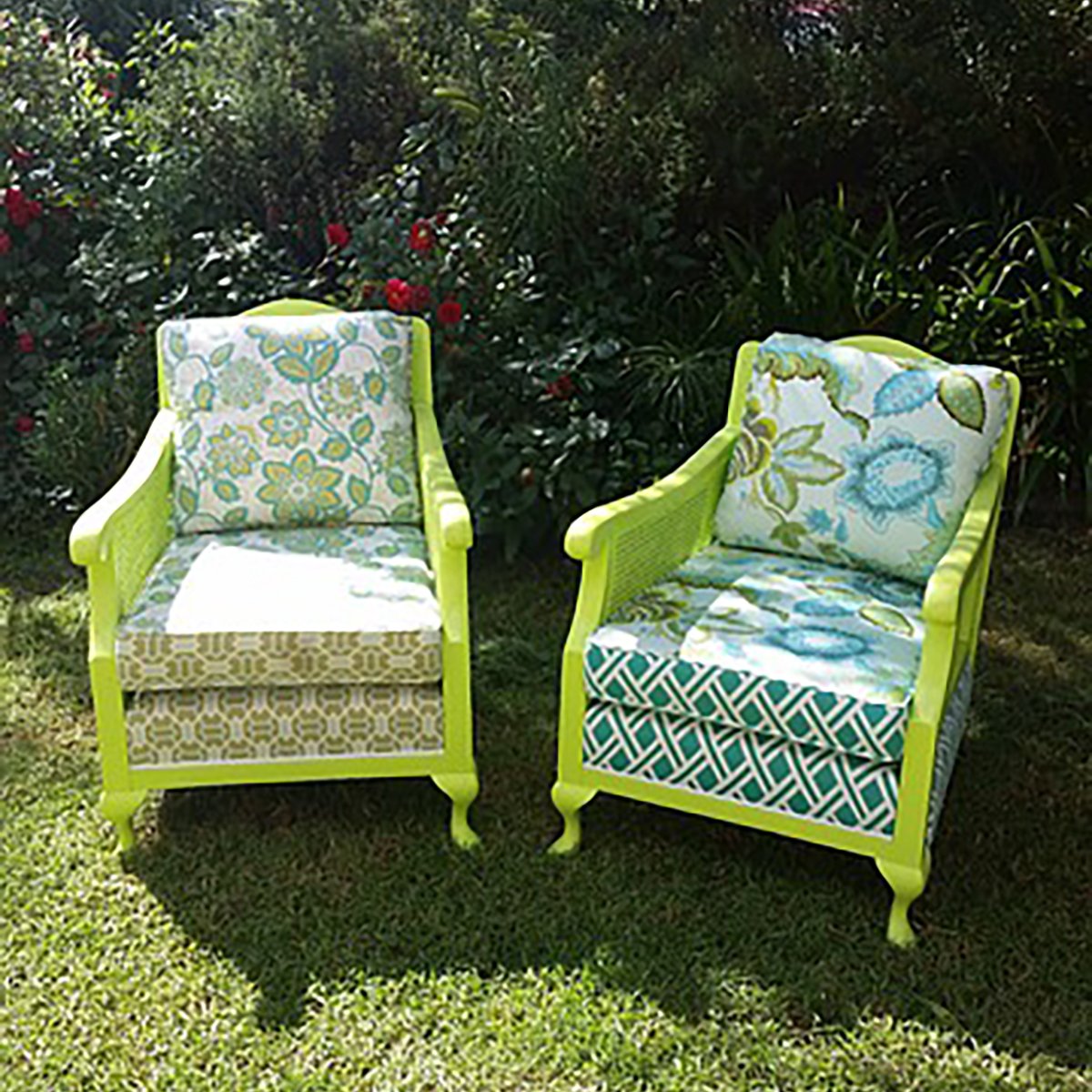 The rustic look has become extremely popular for interior and exterior home styles. Whether your entire look is completed using a historical flair or you have one or two central pieces that you want to show off, you can now apply a safe weather resistant finish to your outdoor furniture.
The techniques that are used by many DIY decorators involve stripping and distressing the wood using oxalic acid wood bleach, but sometimes they don't hold up to the elements. This has limited many people to keep their rustic pieces indoors only. But, not anymore.
Now, with the introduction of a protective additive, you can finish your benches, tables and other garden accents with ease. You won't have to worry about damage from rain, UV rays or wind when you protect your rustic finished items properly.
Let's take a look at this great new feature in creative paints and get you started.
Outdoor Additive
When you have worked so hard on a piece to create that perfect rustic worn look, the last thing that you want to do is have it ruined by the weather. If you love to use natural mediums like milk paint to decorate and style your pieces, you can now protect them all in one step. The outdoor additive is added directly to your mixed paint and not put on after. It is not meant to be used as a top coat to an already painted item.
Simply mix your paint with the additive solution and apply like you would normally. The additive has a borax base that helps protect your wood items from the elements and prevents your paint from prematurely aging and ruining the rustic effect. There is no lacquer needed when you use your milk paint with an additive included.
Benefits
When you are looking to complete an antique piece with a period appropriate finish, you can't go wrong by choosing a non-toxic product like milk paint. That being said, milk paint is not known to be durable when exposed to the elements. By adding this adapted borax compound you can now protect your wood and your finish from outdoor deterioration.
Although the outdoor additive has a borax compound complex, it still remains one of the most environmentally friendly finish options.
The outdoor additive acts as a powerful stain blocker. When you are using soft or sappy woods like cedar or pine, the outdoor additive will help to block tannins from bleeding through your rustic finish.
The borax based additive works as an excellent antibacterial agent and mold inhibitor. With unprotected items you may soon start to see spore buildup in areas that have absorbed too much moisture from being outdoors.
The outdoor additive will turn your pieces into flame retardant items. Although, being constructed of older wood in many cases, any item that is treated with milk paint with an outdoor additive will be resistant to heat and flame.
When you put your wood furniture outdoors the paint can quickly start to fade or peel from sun exposure. With the outdoor additive used with milk paint, you will get superior UV protection, keeping all of your outdoor projects looking great for many years.

What Kind of Rubbish Can You Put in Skip Bins?
Waste Types Explained
A skip bin is an easy way for you to get rid of rubbish, especially if you have significant amounts of waste to deal with. However, most skip bins are categorized on waste types – which means you cannot simply lump everything together in the bin. Failing to do so may lead to extra charges from the skip bin company, or it may even cause the waste to be returned.
But exactly what kind of rubbish can go in a skip bin? How do you categorize the types? At Pro Skip Bins Brisbane https://www.proskipbinsbrisbane.com.au these are common questions that we get asked all the time. To help clear things up, we thought we'd write a quick blog post explaining the different types of waste that can be put in skip bins. Hopefully, this will help you make better decisions about what goes in your bin and what doesn't. So, without further ado, let's get started.
The government of Australia has quite a strong National Waste Policy.  Policy means that you should only dispose of your waste in a certain way to protect the environment. Skip bin companies follow that rule, so here is how the waste is categorized. 
1. General Household Waste
As the name suggests, general household waste is the kind of waste that can be found around the house. Typically, these bins are hired during times of spring cleaning, garage cleaning, or when moving a residence.
Many things can go in a general waste bin. You can put in anything from clothes and toys to furniture, books, kitchenware, non-electrical fittings, and many more. White goods can also be added to a skip bin. As long as they are in an appropriate size, you may put in refrigerators, dryers, dishwashers, washing machines, etc.
Remember that this skip bin is only designed for general household items. Therefore, you cannot place things such as bricks, soil, or concrete. As a rule of thumb, you may place items that were once part of your décor or household function.
2. Renovation Waste
Renovation waste is the kind of waste that results after a renovation project. For example, if you take a wall down, remove paint from a wall or otherwise make any kind of alterations to your home, the waste may go in the bin.  
Renovation waste includes bricks, concrete, tiles, metal, sand, pavers, roof tiles, and steel. All types of general waste that have resulted from your renovation efforts may be cleaned up and added to the bin.
No other material may be added, even if it is in smaller quantities. If you have general waste, then you should get a general household bin as well. Skip bin companies strictly enforce this rule. Thus, if you include any other material than construction waste, you will be charged an extra fee.
3. Dirt & Soil
Dirt, sand, and soil also have to be separated from a general waste skip bin. Nothing else aside from these types of waste can be lumped together. This includes everything from cardboard to bricks. Simply put, as long as it has the fine structure of sand or dirt, it can go in the bin.
4. Concrete
While concrete and bricks can be added to a renovation waste bin as renovation waste, some companies will categorize it as its own type of rubbish. This means that if you have any tiles or metal items that you want to get rid of after the renovation, you may not do it with this skip bin.
Make sure that when you want to get a skip bin for renovation waste, you don't accidentally get one for concrete and bricks alone. This may end up costing you extra. This is because companies have strict guidelines for you to only dispose of this type of waste.
5. Green Waste
Green waste is organic waste that you collect from your garden or your backyard. This kind of waste gathers quite frequently, so individuals contacting a skip bin company will likely have a skip bin over regularly.  
This waste category includes most types of organic materials that can be found in your garden. They are grass, leaves, wood chips, branches, bark, and many more. Pieces of wood and fence palings that resulted from your yard spring cleaning may also be added to this skip bin.
Other types of waste may not be added to the bin. This includes sand, soil, dirt, putrescible waste, or pet waste. Many of these types of waste may be added to different skip bins. If you have hazardous waste, then one may place it next to the bin and ask the company pros to get rid of it.
The Bottom Line
While all of these types of waste may be placed in a skip bin, bear in mind that this does not mean they can be placed together. Depending on your volume of waste and the types, you may need to hire multiple skip bins in the appropriate sizes. By mixing the waste, you might end up increasing the costs.