18M New US Veg & Fruit Growers See The Benefits
With the cost of living crisis and the current energy issues engulfing the United Kingdom and Europe in particular, the United States has issues of its own given the current oil price and the need to move to a cleaner, cheaper, greener future.
Time seems to be more on the US's side as we approach winter and the extra costs associated with colder temperature spells, but as people look to 2023 wondering how inflation and the varying stock markets will continue to be affected by corn and crop problems following Russia's illegal invasion of Ukraine and the ongoing war, a household income is no bar to taking up a new hobby and turning your hand to growing vegetables.
In the current climate and definitely with a mind to the future, growing some of your own is not only an enjoyable way of spending a little bit of time, but down the line, it could also help to save you a little bit of cash.  Predicting future inflation is akin to placing a bet with someone like novibet.ie , when gambling you always choose the best, but safest odds, that work in your favor and that is no different to now planning how you could lightly reduce your shopping spending.
Particularly during the period of the varying level of lockdowns across the country, people obviously had a little more time on their hands and many turned to growing vegetables and fruit, and new research has shown that going the green fingered route is more popular than ever across states.
Size is not relevant, you can go the full kitchen garden route, or simply use a few patio pots, and if you are limited for space, windowsills are more than good enough for dipping your finger in and ending up with some cheap, but incredibly tasty fresh food.
In a recent study, the National Gardening Association found that 35% of US households were now growing their own vegetables, fruits and other food and that figure is up by an equivalent 18 million new gardening converts. On average, their research found that the average garden in that 35% are now producing at least $600 worth of produce a year. Individual yields will not be the same obviously, but it just shows how financially relevant this hobby can be and even age is no issue. Executive Director of the NGB, Diane Blazek, explained.
'We see a lot more millennials as part of the new gardeners and a lot more men. And now, with inflation, more people want to grow their own food to save money. We find that this happens every time there's a recession or excessive inflation.'
The beauty about this green fingered pursuit is it truly depends on your own literal tastes. Tomatoes is the most popular crop with 86% of respondents listing these – for those with a garden a glass greenhouse is good enough for a bumper crop, but pots on a city balcony or bright windowsill will provide plenty.
Cucumbers are the next favorites at 47%, with sweet peppers (46%), runner beans (39%) and carrots (34%) quickly following in the list of the preferred things to grow – again the growth in simply using pots is massive here, and Diane added.
'People want to garden, but they don't have the room like before, so container gardening is growing in popularity. Breeders are responding by breeding varieties that do well in containers, like Pepper "Pot-a-Peno" (a pepper plant for a hanging basket), "Squash Goldilocks" – a bush-type squash, and Pea "Snak Hero".'
Other newer pot/basket edibles include blueberry "Midnight Cascade", and "Little Miss Figgy" but there will definitely be something to suit your fancy.

Green Thanks: The Perfect Succulent Teacher Gift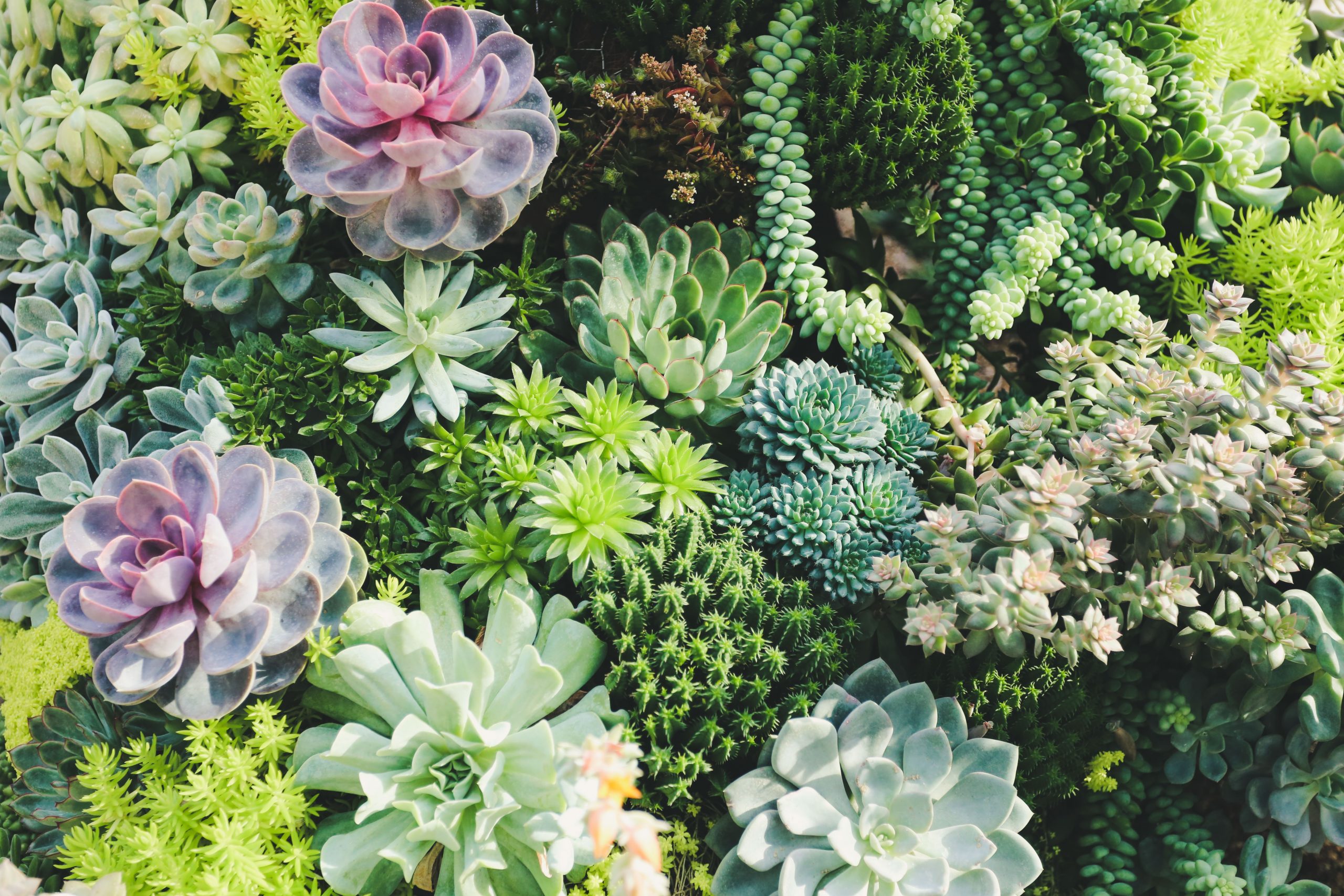 Teachers play a vital role in shaping the next generation's minds, and it's essential to show them an appreciation for their hard work and dedication. One of the best ways to do this is by giving them a meaningful and thoughtful gift. A succulent is perfect for a teacher's gift because it represents growth, resilience, and a love for nature.
Succulents are low-maintenance plant that requires little care, making them an ideal gift for busy teachers. They are also easy to grow and come in various shapes, sizes, and colors, so you can choose one that suits the recipient's taste and style.
Moreover, succulents can help create a relaxing and peaceful environment in the classroom, which is beneficial for both teachers and students. They can also be used as educational tools to teach students about botany and the environment.
Choose a planter matching the recipient's decor or a personalized planter designed explicitly for assistance to make the gift even more personal. You could also include a handwritten note or card to express your appreciation and gratitude.
It's also important to consider the recipient's level of gardening experience when choosing a succulent teacher gift. For example, for those new to gardening, you could opt for a beginner-friendly succulent that is easy to care for and requires minimal attention. On the other hand, for more experienced gardeners, you could choose a more challenging variety that will provide a sense of purpose and accomplishment.
Finally, remember to include care instructions with the gift. A succulent care guide or a simple set of instructions can help ensure that the plant thrives and provides comfort and joy for years to come.
Another advantage of giving a succulent as a teacher's gift is that it's a sustainable and eco-friendly option. In today's world, choosing environmentally conscious gifts that don't harm the planet is becoming increasingly important. Succulents are grown in minimal soil and water, making them a low-impact choice.
Additionally, succulents can also serve as a reminder of the teacher's impact on the student's life. As the plant grows and thrives, it can symbolize the growth and positive impact the teacher has had on the student. Furthermore, as the succulent grows, it becomes a constant reminder of the teacher and the memories shared.
Furthermore, succulents can be a great way to bring a touch of nature into the classroom. A well-maintained succulent can not only improve the aesthetic of the school, but it can also contribute to the overall mood and atmosphere of the room. A green, thriving plant can make a big difference in the mood and well-being of students and teachers alike.
Another aspect to consider when choosing a succulent teacher gift is its versatility. Succulents can be used in various settings, from the classroom to the home, making them a flexible and practical choice. For example, they can decorate a desk, a window sill, or a living room.
Finally, succulents make great gifts for any occasion, not just for teacher appreciation. Whether it's a holiday gift, an end-of-year present, or a farewell gift, succulents are a versatile and practical choice that will surely bring a smile to the recipient's face.
Moreover, when giving a succulent teacher gift, you can also personalize it to make it more meaningful. For example, you can write a heartfelt note or even attach a small tag with a message to the plant. You can also choose a specific type of succulent with special significance or meaning. For example, the jade plant, known as the "money tree," is said to bring good luck and prosperity. On the other hand, the aloe vera plant is known for its healing properties, making it an excellent gift for a teacher who has positively impacted your life.
Another idea is to include a small planter or pot with the succulent or even decorate the pot with colorful paints, markers, or stickers. This not only makes the gift more appealing but also adds a personal touch to the gift. You can also include care instructions with the plant, so the teacher knows how to care for it properly.
Additionally, you can give a group gift, where each student contributes a succulent or some money towards the present. This shows the teacher how much the class appreciates them and creates a fun and collaborative experience for the students.
Finally, succulent teacher gifts can also be given with other presents. For example, you could give a gift card, a bouquet, or a box of chocolates along with the succulent. This shows the teacher how much they are appreciated and gives them a range of gifts to choose from, making the experience even more enjoyable.
Conclusion
Succulent teacher gifts are an excellent way to show appreciation and gratitude to the teachers who have positively impacted your life. They are a sustainable, personalizable, and versatile gift that can be given on any occasion and is sure to bring joy and comfort to the recipient. So, consider giving a succulent teacher gift to show your gratitude and appreciation and help positively impact their life.