Everything You Need to Know About Solar Panels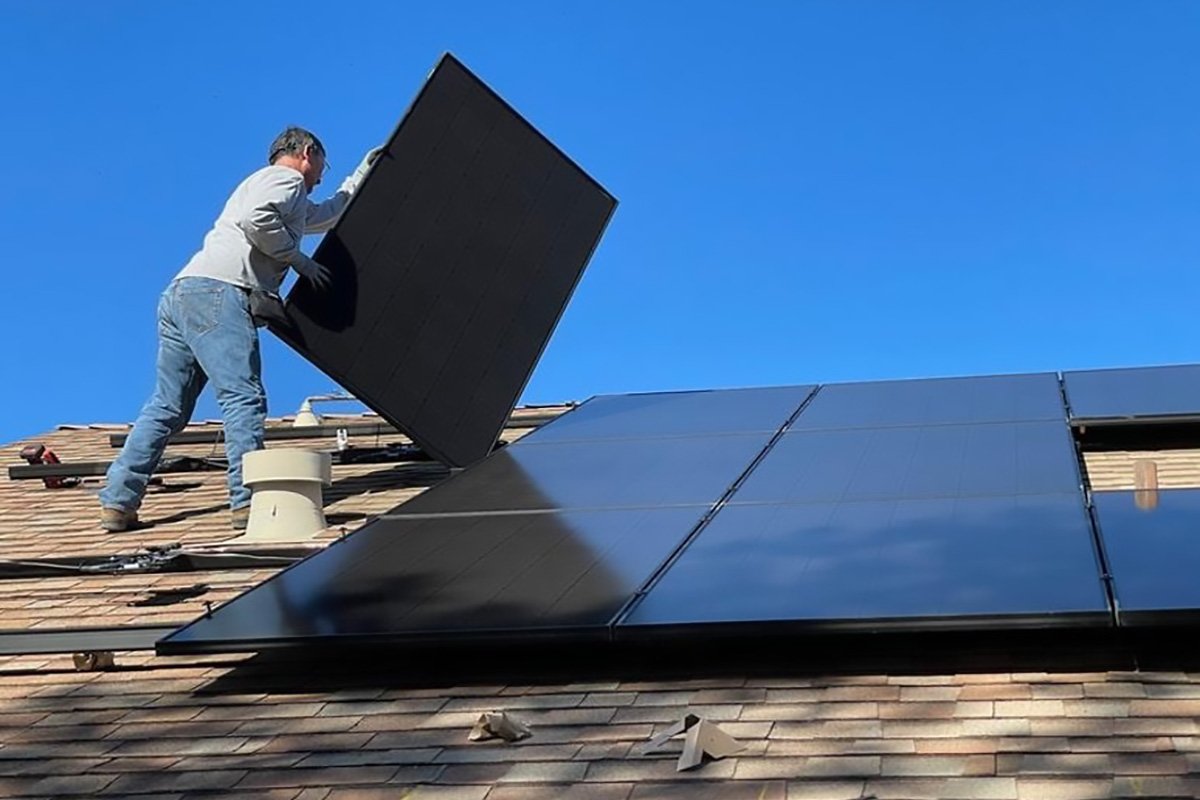 Solar power is the next step to clean and renewable energy that both people and the Earth can benefit from. It lessens the use and dependence on fossil fuels and aids in fighting greenhouse gas emissions. With the continuous pollution globally, people should start to be more knowledgeable about the source of the energy we use in our homes. By being more considerate about the type of energy that we use, we may avoid contributing to greenhouse gasses and pollution all around the world, one home at a time. The way to prevent the increase of carbon dioxide and pollution into the air is to use solar panels.
What Are Solar Panels?
These are devices that absorb the sun's rays and convert them into energy or electricity. Another definition for standard solar panels, also known as photovoltaics, is that they catch light particles from the sun called photons. From there, it can produce an electric current that can be used in our homes (link: https://www.livescience.com/41995-how-do-solar-panels-work.html) to know how it works. According to research, it is a group of solar cells that are spread over an area to work together and produce a sufficient amount of power.
Why Use Solar Panels?
Aside from the fact that it greatly helps with the environment, it can be beneficial to you as well, especially when it comes to electric bills. To put it simply, you can generate your own electricity for free and in your home by investing in these devices. It's easy to say that it may be worth the investment since the device will continue to produce energy even on cloudy days. Not to mention that it will reduce the cost of your bills in the future. Considering it'll last for an average of 25-30 years according to the industry standard lifespan.
Of course, some may view these devices as inefficient. Still, it is, in fact, one of the most efficient ways to preserve the environment by replacing the use of fossil fuels to prevent the production of large amounts of carbon dioxide. Carbon emissions are responsible for trapping heat into the atmosphere, resulting in climate change. Each home can contribute to an environmental cause by using solar panels, and you can visit Solar3D to learn more about it. However, like any other device, it may have both advantages and disadvantages.
Here are its common pros and cons.
Advantages
Low Maintenance Costs
The only maintenance cost for solar panels would be the inverter, which needs to be changed after 15 years of operating. These panels are designed to be resilient and durable and can withstand the elements thrown at them even in bad weather. To homeowners, you can rest easy knowing that these devices have no maintenance requirement, but always be cautious when it comes to spotting malfunctions or issues.
Renewable Energy Source
Solar power comes from the sun, which is a free energy source and is considered to be sustainable (read more). It occurs naturally and is the best alternative if you're aiming to reduce utility bills.
Reduces Electricity Bills
Although it's one of the big investments you'll have to make in your life, it will most definitely be worth it in the long run because you are producing your own energy for your home.
Disadvantages
Needs A Big Space
Solar panels take up a lot of roof space, and it's important to consider that before having one installed. Of course, there are also a few factors to consider when it comes to how many panels your home may need. It's essential to consider your location, how much electricity you normally use, and how much power your panels are capable of generating.
Weather Dependent
This is a well-known disadvantage when it comes to solar-powered devices. Since the sun is its source, it cannot collect energy during the night, and a few changes in the weather, such as rainy or cloudy days, may affect its energy system.
Cost
We can all agree that a solar system is not cheap, and it's a big investment. This is because of the necessary stuff like the inverter, wiring, installation, batteries, and of course, the panels. Additionally, excess energy can be stored in large batteries that are charged during the day and are free to use at night. However, solar energy storage may be costly and, at the same time, worth it in the long run.

Backyard Landscape Design: 4 Important Things to Consider
Wanting your exteriors to look exquisite, it is only natural that you will also focus on the surroundings of your house. After all, a beautiful, well-maintained backyard will only enhance the charm of your property, and it can be the perfect place to spend your leisure time surrounded by nature. That is why so many people are devoted and spend so much time improving their gardens.
Whether you are designing a backyard from scratch for a new property or you want to get your outdoor space ready for spring, your project will need to plan carefully for each element. Unfortunately, it might not be the easiest process, and you have to consider things like the site, your needs, form, theme, plants, and the time it will take for your garden to grow.
Your goal is to create an aesthetically pleasing and functional space. To ensure that your backyard satisfies your needs, here are some things you should consider in your design. Check them out!
Understand Your Site
One thing you should always do is to consider the size of your property because it can greatly affect the layout and design of your backyard. If you are not quite familiar with the lay of your land, you can easily arrange a meeting with a professional. To have a great design, you need to take into account things like drainage, sunlight exposure, moisture level, and soil pH. Also, do not forget to think about potential hazards like nearby structures prone to storm damage.
Know Your User's Needs
Your backyard will be an extension of your home, and it needs to be functional as well. That is why you need to know how you will use it and how much time you will spend there. It can help you decide on the type of plants and materials that you should use in your design.
For example, if you want a place for relaxation, then you should think about adding comfortable seating arrangements and maybe even a fire pit. If you want a space for entertaining guests, then you might want to add a barbeque area or a swimming pool. Think about the types of activities you will conduct in your garden, such as gardening or cooking, and give yourself enough privacy so that you can enjoy your time without worrying about being disturbed by people passing by or peering from behind the windows.
For kids, a playground might be the ideal element. You can build them a treehouse or an obstacle course, or just make sure that they have their own section of the garden where they can play without worrying too much about breaking things or getting hurt.
Choose Your Theme
When it comes to designing your backyard, you need to create coherency between all the elements. That is why it is best to start from the overall concept first before deciding on the details, such as the color scheme and plants.
You don't have to stick with one theme, but having a specific style in mind for your landscape design will help you decide what materials to use for your project, as well as how to arrange everything. There are several design elements that you can use when creating a landscape for your property, including:
Garden Design Elements
There are plenty of elements you can use to enhance your backyard, such as hardscapes, water features, lighting, walls, and fences. With proper planning, these elements will create a more functional space and will enhance the visual appeal of your garden. For example, installing fences or walls between different sections of your property will not only improve the appearance of your garden but can also offer privacy and security.
Color Scheme
You can also choose certain colors that will reflect the mood you want to achieve in your garden. For example, earth tones can give you a natural look, while vibrant colors can make your space feel alive and playful. Specifically, look at things like foliage plants that are available in different shades of green that you can incorporate into your design.
Plant Selection
You can find tons of plants that you can use in your garden, such as grasses and flowering plants. These elements are essential in improving the aesthetics of your property while also providing other benefits. You can plant trees that provide cool shade during hot summer days or citrus plants that will help attract wildlife to your garden.
Functional Components
You can incorporate elements or structures that will serve a purpose in your garden, such as raised beds for gardening or a gazebo for seating. Make sure to choose materials that are easy to care for, and that can withstand harsh weather conditions. To make the most out of your backyard, you should consider having a nice pavement that links specific areas.
Take Time Frame Into Account
You should also think about how long it will take for your garden to grow and mature. If you want an instant result, then you can choose plants that require little to no maintenance. Some plants will need more time to grow to a considerable size, and you should ensure that they have enough space as overcrowded plants might not grow or produce as well. You can also incorporate some elements like pots or trellises for climbing plants that can instantly add color to your garden.
In Conclusion
Designing your backyard landscape can be fun and exciting, but it can also be a challenge. That is why you need to plan ahead and know what you want before you start doing anything else. Review your site, know your needs and wants, choose a theme, and determine when you can work on your project. You will then be able to create a garden that you will love and that will enhance the appeal of your home.