How CBD Is Made: The Whole Production Process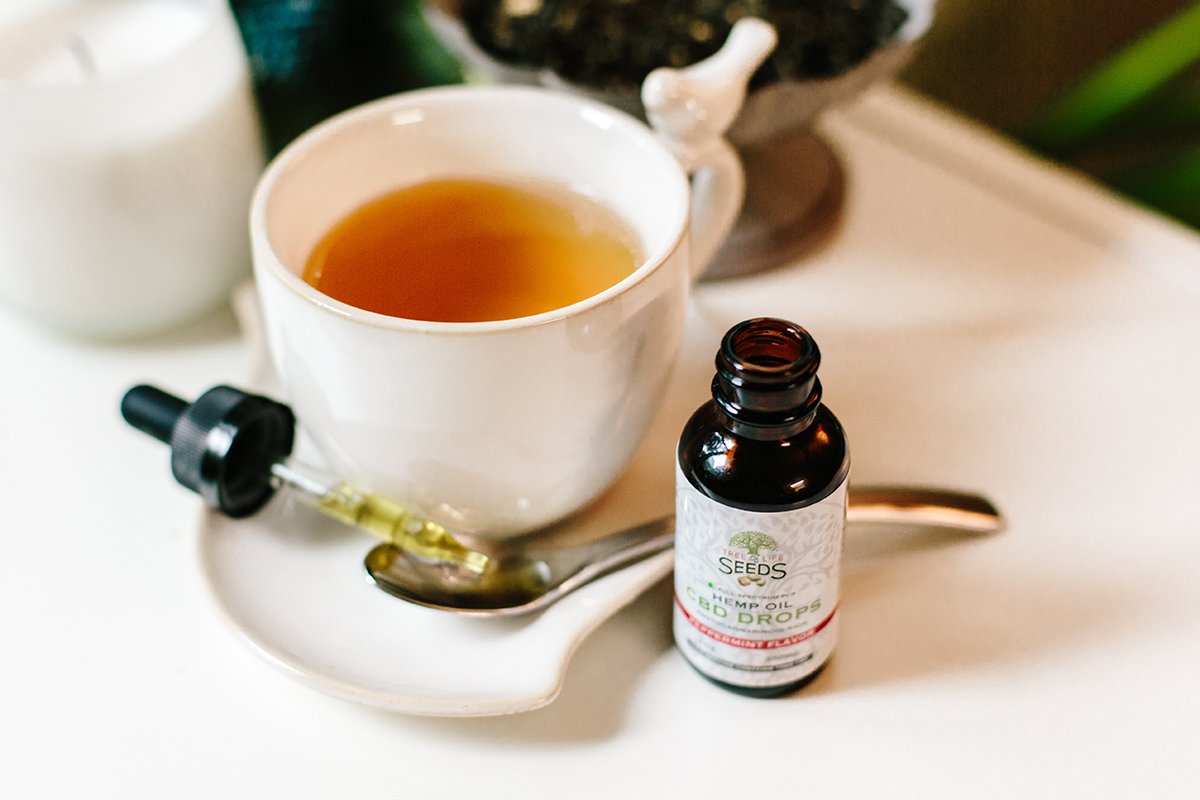 CBD has been trending in the natural wellness space. It's a powerful cannabinoid touted for its potential anti-inflammatory, stress-relieving, mood-enhancing effects, and more.
A key ingredient of the cannabis plant, CBD is added to various products, such as tinctures, gummies, and lotions. Before we dive into how CBD is made and explore the whole production process, it's important to understand the difference between hemp and marijuana.
Both hemp and marijuana are varieties of the Cannabis Sativa plant. The defining difference between the two is the tetrahydrocannabinol (THC) content. THC is the primary intoxicating cannabinoid found in marijuana, notorious for making users high. Hemp contains less than 0.3% THC, while marijuana features much higher levels of THC.
Generally, hemp is the preferred plant for CBD extraction because it has a higher CBD content and contains minimal amounts of THC. Therefore, hemp-derived products are non-intoxicating. Also, the 2018 Farm Bill made hemp federally legal.
Here is a step-by-step overview of how CBD is made.
1. Cultivating and Harvesting the Hemp Plant
CBD production all begins with planting, cultivating, and harvesting the hemp plant. According to Farm Journal, the ideal time to plant hemp is towards the end of May and into the first week of June. The hemp grows quickly, sprouting up in 60 days.
Hemp grown for CBD extraction is harvested for its flower heads, which contain the bulk of cannabinoids. Moreover, these plants are grown and nurtured to contain high levels of CBD.
Harvesting usually takes place around October, depending on the climate. Before processing the hemp, a sample should be tested to ensure it does not exceed the THC limit and that it's free of toxins that may contaminate the finished product.
Once harvested, hemp plants are hung up to be cured or air dry in a well-ventilated area. This process usually takes three to four weeks. Once dried, the flowers are stripped from the plants and sent to manufacturers that extract the cannabinoids.
2. The Extraction Process
When discussing how CBD is made, the extraction process is integral. There are a few different techniques for extracting CBD from the hemp plant.
Many extraction methods require the use of a solvent. Some are considered safer and more efficient than others, but each method has pros and cons. Solvents act to separate the CBD molecule from other compounds in the hemp plant and turn it into a usable extract for ingestion.
Here are the most popular extraction methods.
CO2 Extraction
CO2 extraction is widely regarded as the most effective method, resulting in the cleanest, purest, and safest CBD extract. Typically, this process involves using a closed-loop extractor to isolate cannabinoids.
The hemp is placed into a chamber filled with carbon dioxide. By applying pressure to the chamber, the CO2 is turned into liquid (supercritical CO2) as it enters the second chamber. The supercritical CO2 runs through the plant materials and extracts the cannabinoids, trichomes, and terpenes. Then, the cannabinoid mixture is pumped into a third chamber, where the contents are separated. No chemicals or residue are left behind.
CO2 extraction is an expensive process that requires the use of robust equipment. However, CO2-extracted CBD is some of the world's purest when done right.
Ethanol Extraction
Another effective way of extracting CBD from the hemp plant is using high-grade grain alcohol (ethanol). This method involves soaking the hemp in ethanol to extract the CBD oil.
Ethanol is highly efficient and can dissolve an array of substances in the hemp extraction process, including cannabinoids, terpenes, waxes, and lipids. This efficiency means that ethanol extraction occurs in one single-stream process under warm or cold conditions, making it a very time-efficient process.
Liquid Solvents
CO2 and ethanol are not the only solvents that can be used to extract CBD. Other options include butane, hexane, or isopropyl alcohol. However, using these substances often results in low-quality CBD extract.
Although the process works similarly to the previous two methods, such solvents dissolve the plant waxes containing nutrients. Furthermore, not all solvents can remove impurities, and chlorophyll from the plant may be left behind in the oil extract, resulting in a bitter taste. While chlorophyll can be filtered out, the filtering process reduces the oil's potency.
Since many of these liquid solvents are highly flammable, this is often considered a more dangerous extraction method than others.
3. Advanced Purification
Typically, companies committed to crafting pure and effective CBD products submit their CBD extract to further processing. Therefore, it's important to check how CBD is made when shopping for high-quality CBD.
Winterization
Winterization is the process used to remove undesirable components, such as fats, lipids, and waxes, from the extract. This process is only necessary when high pressure/high-temperature extraction (supercritical CO2) is used. The intense extraction pulls everything from the plant, including the material you don't want, into the final product.
Distillation
The oil goes through short path distillation to further refine the CBD extract. This simple technique involves slowly heating the CBD oil until unnecessary substances, such as terpenoids and contaminants, begin to boil off. As the extract is heated, each compound is separated because each one has a different boiling point. Each compound is isolated and can be used by itself, depending on whether the manufacturer wants to create a full-spectrum or isolate CBD product.
4. Creating CBD Products
Now that a pure CBD extract has been obtained from the hemp plant, manufacturers can start producing CBD products. Typically, the CBD oil extract is combined with other ingredients, including carrier oils, like MCT oil or hemp seed oil. Natural flavorings are also often added.
This step largely depends on the company, its product offerings, and what effects they want its products to have. For instance, CBD products designed to improve sleep also often contain melatonin – a popular natural sleep aid.
Companies crafting a CBD concentrate need to turn the oil into a CBD wax, CBD shatters, or CBD crumble. To make CBD capsules, the extract must be infused into soft gels, while CBD topicals require the CBD to be immersed into the relevant cream, lotion, or balm. CBD tinctures, like a 1000mg CBD oil, require less processing.
There is also the matter of full-spectrum or isolate CBD formulas. Full-spectrum CBD oil 1000mg means that the product contains an array of cannabinoids extracted from the hemp plant. CBD isolate is pure CBD with no extra cannabinoids. It means the CBD was completely isolated from the hemp extract.
Final Thoughts on How CBD is Made
Hopefully, now you have a good idea of how CBD is made and what goes into producing a high-quality CBD product. The process is, of course, a lot more detailed than what we've covered here, but it's a step-by-step overview of what goes into making CBD.
Always shop from CBD brands that provide information on their manufacturing processes to ensure you're getting top-quality products.

5 Ways To Include CBD Oil In Your Day-To-Day Life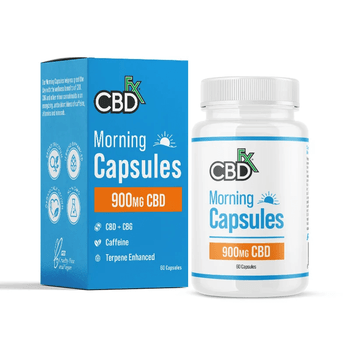 The cannabis plant has over 100 chemicals called cannabinoids, found in the hemp and marijuana plants. Cannabinoids interact with our body by way of receptors called endocannabinoid receptors. These receptors can be found in almost every part of the human body: the brain, organs, connective tissues, glands, and even immune cells. CBD oil has become a popular natural remedy for stress, anxiety, and general wellness. Discover now how you can use CBD oil in 5 different ways! Whether you're new to using CBD oil or have been interested in trying it out but haven't gotten around to it yet, this article will serve as your handy guide on incorporating this excellent oil into your daily life.
https://cbdfx.com/collections/cbd-tincture/
Using CBD Sublingually
Sublingual means "under the tongue." When you use CBD sublingually, a large amount of the CBD goes directly into your bloodstream through your oral tissues. This is great for people who need a fast-acting method of CBD consumption. You can use CBD sublingually in various ways: you can put a few drops of tincture directly under your tongue and swish it for a couple of minutes before swallowing. You can take CBD in an edible format and put it under your tongue to allow for a slower absorption rate. You can also set a few drops of CBD oil on a sugar cube and then put it under your tongue.
Using CBD Oil Orally
You can also use CBD oil orally to receive the benefits of CBD. It is great for people who want to feel the effects of CBD but don't want anything too strong or prefer not to use a method that involves putting a substance in their mouth. You can take CBD oil orally by putting a few drops of tincture in a beverage of your choice and swallowing it down. Or, you can take the CBD in an edible format and swallow it with water. You can also put a few drops of CBD oil on a piece of food and swallow it down.
Using CBD Oil Topically
CBD oil has been known to help relieve pain and inflammation in the body. When you apply CBD oil topically, it doesn't get absorbed into the bloodstream. Instead, it is applied directly to the skin and then travels over a few days through the lymphatic system to the rest of the body. You can use CBD oil on your skin in various ways, such as: Putting a few drops of CBD oil on a moisturizing lotion and using it on your skin. Put a few drops of CBD oil in a bath and soak. Put a few drops of CBD oil on a massage oil and apply it to the desired area.
Using CBD Oil Transdermally
Transdermal CBD is naturally absorbed through the skin. This can be an effective method of CBD administration for many people because of the simplicity of the application. When applying CBD transdermally, make sure you use a high-quality product. You can massage CBD oil into your skin or apply it topically as a cream.
Using CBD Oil Inhaled
Many people prefer to inhale CBD instead of taking it orally or sublingually. When using CBD oil to inhale, you can do so with a CBD vape pen or a CBD e-liquid. You can add CBD oil to an e-liquid and then vape the e-liquid to inhale the CBD. Vaping CBD will provide quicker effects than other forms of administration.
Various Cannabis Products Available In The Market
Marijuana is a broad term that can refer to several cannabis products. The most common forms of marijuana include dried flowers, extracts, and tinctures. In addition to these primary forms, a wide variety of products are available in the market, including edibles, topicals, creams, oils, and more. While each type of marijuana product has unique features and benefits, all have one thing in common: they're all made from the cannabis plant.
There are several different varieties of marijuana available in the market today. Some are produced using traditional methods designed to look and feel like their non-cannabis counterparts. Others are made using advanced technology, resulting in products that look similar to their non-cannabis counterparts but still contain active ingredients from the cannabis plant. As the cannabis industry continues to evolve, new types of marijuana products will continue to be developed and introduced into the market.
Benefits of CBD Oil Over Health
There are many benefits of CBD oil over health. These include its potential to relieve pain, reduce inflammation, fight anxiety, improve mood and sleep, as well as its ability to promote brain health and healthy aging. CBD oil can help with various health conditions, such as Cancer – CBD oil helps promote apoptosis, or cell death, in cancer cells. It might also reduce the growth of new blood vessels in tumors, which can hinder the spread of cancer. Anxiety – CBD oil effectively treats anxiety because it activates serotonin receptors in the brain. It's also been shown to reduce cortisol levels, which are responsible for the "fight or flight" response to stress. Sleep – CBD oil might also improve sleep quality because of its potential to reduce insomnia and improve sleep disorders.
Benefits Of CBD Oil Over Skin
CBD oil can benefit your skin in several ways. It can help reduce the appearance of blemishes, promote a healthy skin tone, reduce the appearance of wrinkles and fine lines, and help reduce the severity of acne breakouts. CBD oil can benefit a wide variety of skin conditions, such as Acne – CBD oil might reduce the severity of acne breakouts, mainly when applied topically. Psoriasis – Applying CBD oil topically can help relieve the symptoms of psoriasis, such as itching, redness, and scaliness of the skin. Burns – CBD oil can be applied topically as a salve or a balm to soothe the pain and discomfort of burns.
Bottom line
CBD oil has many health benefits due to its anti-inflammatory and anti-anxiety properties. It can be taken orally, sublingually, topically, transdermally, or inhaled. medicated CBD oil can be used to treat a wide variety of health conditions, including acne, psoriasis, burns, anxiety, and insomnia. It can also promote overall skin health, reduce the appearance of wrinkles and blemishes, and reduce the severity of acne breakouts.