3 Reasons Why You Should Add Reishi Mushroom to Your Diet
Superfoods are known as being great sources of large amounts of vitamins, minerals, and all that good stuff we need to be fit and healthy. That's why they are called super.
There are many different kinds of superfoods out there, and while adding any of them to your daily routine may provide you with a boost of extra vitamins, we thought that today, we would focus on the many health benefits you could experience when you add Reishi mushroom to your diet.
So, if you're looking for a way to increase your intake of antioxidants, minerals, and vitamins, keep reading!
What Is the Reishi Mushroom?
As part of the fungus family, the Reishi mushroom is one of the many super mushroom varieties that is believed to provide a number of different health benefits. 
The Reishi mushroom grows in the hot and humid climates of Asia and has long been a staple in Eastern medicine.
The health benefits associated with Reishi mushrooms are often attributed to the presence of several molecules, like peptidoglycans, triterpenoids, and polysaccharides. Now, before you reach for a medical dictionary, don't bother, because today we're going to attempt to explain how these may benefit your health.
How Reishi Mushrooms May Improve Your Health
Here are only some of the amazing health benefits that Reishi mushrooms may provide for you.
1. Give Your Immune System a Boost
The immune system is the body's first line of defense to help us ward off illnesses, infections, and diseases. And while the body does a pretty great job of keeping it in check all by itself, it can always benefit from a little extra help.
One of the ways we can help improve our immune system is through healthy eating and a balanced diet. The addition of the Reishi mushrooms is beneficial when it comes to the immune system as it has been shown to have an effect on one of the immune system's main fighters, the white blood cell.
Reishi mushroom is believed to be able to increase the activity of a particular type of white blood cell which is particularly important when it comes to fighting off cancerous cells. While research is still ongoing, it couldn't hurt to strengthen those white blood cells with a little bit of Reishi.
2. It May Increase Your Lifespan
The Reishi mushroom is actually nicknamed the "Elixir of Immortality" as it is believed to increase the human lifespan.
How does it do this?
Well, the presence of the polysaccharide molecule we mentioned earlier, as well as the high antioxidant count is what is thought to help here.
Polysaccharides and antioxidants are believed to help in ridding our bodies of free radicals. Free radicals are nasty and unstable atoms that can damage and threaten our cells. When cell damage is caused by free radicals, this can lead to cancer or speed up the aging process.
However, the addition of Reishi mushrooms is believed to prevent this from occurring.
3. It May Help to Fight Fatigue
Depression and fatigue are two conditions that can truly affect the quality of life. And while the free-radical fighting and immune-boosting qualities of the Reishi mushroom are often talked about, the impact it might have on the body's ability to fight fatigue is often underrated.
The ability to help strengthen the immune system and fight off potential free radical damage means the body's cells can concentrate on other things, and potentially allow your body to have more energy.
In addition to this, it's believed that the Reishi mushroom is able to help regulate testosterone levels in the body which can help to promote better energy levels. 
Get Your Fix of Reishi Today
Reishi mushroom is a super simple addition to your diet. Reishi can be eaten fresh or it is readily available in powdered extract forms, which makes it even easier to add to meals, smoothies, and dishes. If you're looking for Reishi mushroom powder in Australia, look no further than Superfoods Australia, the leaders of organic and ethically sourced superfoods in Australia.

5 Ways To Include CBD Oil In Your Day-To-Day Life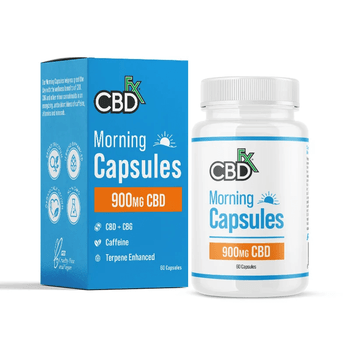 The cannabis plant has over 100 chemicals called cannabinoids, found in the hemp and marijuana plants. Cannabinoids interact with our body by way of receptors called endocannabinoid receptors. These receptors can be found in almost every part of the human body: the brain, organs, connective tissues, glands, and even immune cells. CBD oil has become a popular natural remedy for stress, anxiety, and general wellness. Discover now how you can use CBD oil in 5 different ways! Whether you're new to using CBD oil or have been interested in trying it out but haven't gotten around to it yet, this article will serve as your handy guide on incorporating this excellent oil into your daily life.
https://cbdfx.com/collections/cbd-tincture/
Using CBD Sublingually
Sublingual means "under the tongue." When you use CBD sublingually, a large amount of the CBD goes directly into your bloodstream through your oral tissues. This is great for people who need a fast-acting method of CBD consumption. You can use CBD sublingually in various ways: you can put a few drops of tincture directly under your tongue and swish it for a couple of minutes before swallowing. You can take CBD in an edible format and put it under your tongue to allow for a slower absorption rate. You can also set a few drops of CBD oil on a sugar cube and then put it under your tongue.
Using CBD Oil Orally
You can also use CBD oil orally to receive the benefits of CBD. It is great for people who want to feel the effects of CBD but don't want anything too strong or prefer not to use a method that involves putting a substance in their mouth. You can take CBD oil orally by putting a few drops of tincture in a beverage of your choice and swallowing it down. Or, you can take the CBD in an edible format and swallow it with water. You can also put a few drops of CBD oil on a piece of food and swallow it down.
Using CBD Oil Topically
CBD oil has been known to help relieve pain and inflammation in the body. When you apply CBD oil topically, it doesn't get absorbed into the bloodstream. Instead, it is applied directly to the skin and then travels over a few days through the lymphatic system to the rest of the body. You can use CBD oil on your skin in various ways, such as: Putting a few drops of CBD oil on a moisturizing lotion and using it on your skin. Put a few drops of CBD oil in a bath and soak. Put a few drops of CBD oil on a massage oil and apply it to the desired area.
Using CBD Oil Transdermally
Transdermal CBD is naturally absorbed through the skin. This can be an effective method of CBD administration for many people because of the simplicity of the application. When applying CBD transdermally, make sure you use a high-quality product. You can massage CBD oil into your skin or apply it topically as a cream.
Using CBD Oil Inhaled
Many people prefer to inhale CBD instead of taking it orally or sublingually. When using CBD oil to inhale, you can do so with a CBD vape pen or a CBD e-liquid. You can add CBD oil to an e-liquid and then vape the e-liquid to inhale the CBD. Vaping CBD will provide quicker effects than other forms of administration.
Various Cannabis Products Available In The Market
Marijuana is a broad term that can refer to several cannabis products. The most common forms of marijuana include dried flowers, extracts, and tinctures. In addition to these primary forms, a wide variety of products are available in the market, including edibles, topicals, creams, oils, and more. While each type of marijuana product has unique features and benefits, all have one thing in common: they're all made from the cannabis plant.
There are several different varieties of marijuana available in the market today. Some are produced using traditional methods designed to look and feel like their non-cannabis counterparts. Others are made using advanced technology, resulting in products that look similar to their non-cannabis counterparts but still contain active ingredients from the cannabis plant. As the cannabis industry continues to evolve, new types of marijuana products will continue to be developed and introduced into the market.
Benefits of CBD Oil Over Health
There are many benefits of CBD oil over health. These include its potential to relieve pain, reduce inflammation, fight anxiety, improve mood and sleep, as well as its ability to promote brain health and healthy aging. CBD oil can help with various health conditions, such as Cancer – CBD oil helps promote apoptosis, or cell death, in cancer cells. It might also reduce the growth of new blood vessels in tumors, which can hinder the spread of cancer. Anxiety – CBD oil effectively treats anxiety because it activates serotonin receptors in the brain. It's also been shown to reduce cortisol levels, which are responsible for the "fight or flight" response to stress. Sleep – CBD oil might also improve sleep quality because of its potential to reduce insomnia and improve sleep disorders.
Benefits Of CBD Oil Over Skin
CBD oil can benefit your skin in several ways. It can help reduce the appearance of blemishes, promote a healthy skin tone, reduce the appearance of wrinkles and fine lines, and help reduce the severity of acne breakouts. CBD oil can benefit a wide variety of skin conditions, such as Acne – CBD oil might reduce the severity of acne breakouts, mainly when applied topically. Psoriasis – Applying CBD oil topically can help relieve the symptoms of psoriasis, such as itching, redness, and scaliness of the skin. Burns – CBD oil can be applied topically as a salve or a balm to soothe the pain and discomfort of burns.
Bottom line
CBD oil has many health benefits due to its anti-inflammatory and anti-anxiety properties. It can be taken orally, sublingually, topically, transdermally, or inhaled. medicated CBD oil can be used to treat a wide variety of health conditions, including acne, psoriasis, burns, anxiety, and insomnia. It can also promote overall skin health, reduce the appearance of wrinkles and blemishes, and reduce the severity of acne breakouts.