Healthy Habits: Outdoor Activities to Keep Your Older Adult Feeling Spry
People take to aging differently. Some choose to embrace the tired feeling they've been feeling in their bones since they graduated college, retiring in a mostly sedentary fashion and watching Judge Judy, spending their twilight years turning their brains off and just enjoying life. Some people retaliate against old age, doing everything they can to keep themselves healthy so they can cross everything off their bucket list, going through a late-life crisis. It's safe to say that we all fall somewhere on that spectrum as we age, whether we get to retire from our day jobs or still need to go to keep food on the table.
Unfortunately for those who were looking to spend their golden years relaxing in splendor, it's also important to make sure that you get a good amount of exercise to stay healthy. As we get older, it becomes easier for us to injure ourselves if we fall, as well as for us to pick up any number of annoying and frightening health conditions; moreover, the loss of stamina and physical strength that is correlated with old age is most often the cause of inactivity, which most older adults find themselves drawn to as they age.
However, for older adults who stay active, their risk of developing any number of health conditions goes down (most specifically heart disease), and they stay stronger longer, picking up a number of other potentially useful benefits and maintaining their overall quality of life.
This is why most nursing facilities have an exercise schedule in place for their residents, as maintaining a good exercise schedule can be seen as a vital component of your older adults' health. That is also why if nursing facilities do not follow through on that exercise schedule, leaving older adults inside all day, it can be seen as neglect, and neglect severe enough to warrant an experienced legal professional getting involved.
It's important to make sure your older adult gets enough exercise, no matter the setting of their care, and spending time outside can also have a positive effect on their mental health. For your consideration, here are a few activities your older adult can do outside that will improve their physical and mental health.
Gardening
You knew it was coming, but gardening is actually one of the best hobbies that older adults with mobility challenges can perform. In addition to being an activity they can do with minimal aid, it's also an activity that gives them a lot of agency and responsibility: they can choose which types of plants they want to seed, are in charge of their feeding and watering schedule, and the positive mental health effect of seeing something they grew to start to sprout and flower cannot be denied. Even in colder months, the practice of gardening can be an excellent hobby for older adults who are struggling with their mental health, looking to be active and outdoors but not having the capability to run the pacer test anymore.
Walking
As opposed to its more energetic counterpart (running), walking allows older adults to take their own pace when seeking to spend time in the natural world, letting them get out of their rooms and easy chairs and exercise at a leisurely pace. If you're in a nursing home, consider driving your charges to a nearby park and let them explore the place at their pace: an unfamiliar setting may be the perfect way for them to get out and enjoy their time outdoors. If you aren't in a nursing home, you have total freedom in where you walk: go to a setting with an abundance of natural beauty, and you'll find that the peaceful magic of the area works its way into your very bones as you partake in some light exercise. You can also check buzzrx.com for tips on how to lead a healthier lifestyle.
Team Sports
Yes, team sports: though we aren't talking about something like football, which gives people in their prime serious injuries. We're talking sports like kickball, capture the flag, just things to get people outside and working in teams, as team games can build friendships and relationships among residents that are struggling with socialization or depression-related issues. Make sure the appropriate safety precautions are taken, however, as you want to make sure that these activities don't leave anyone hurt. Also you may want to install a Rolex wall clock to keep time on your activities.
Finding little things for you to do as an older adult outdoors can have a massive impact on your mental and physical health. Feel free to experiment with the suggestions above, as well as others, until you find what works for you.

Stress-Relief Through Decluttering: Giving Yourself a Break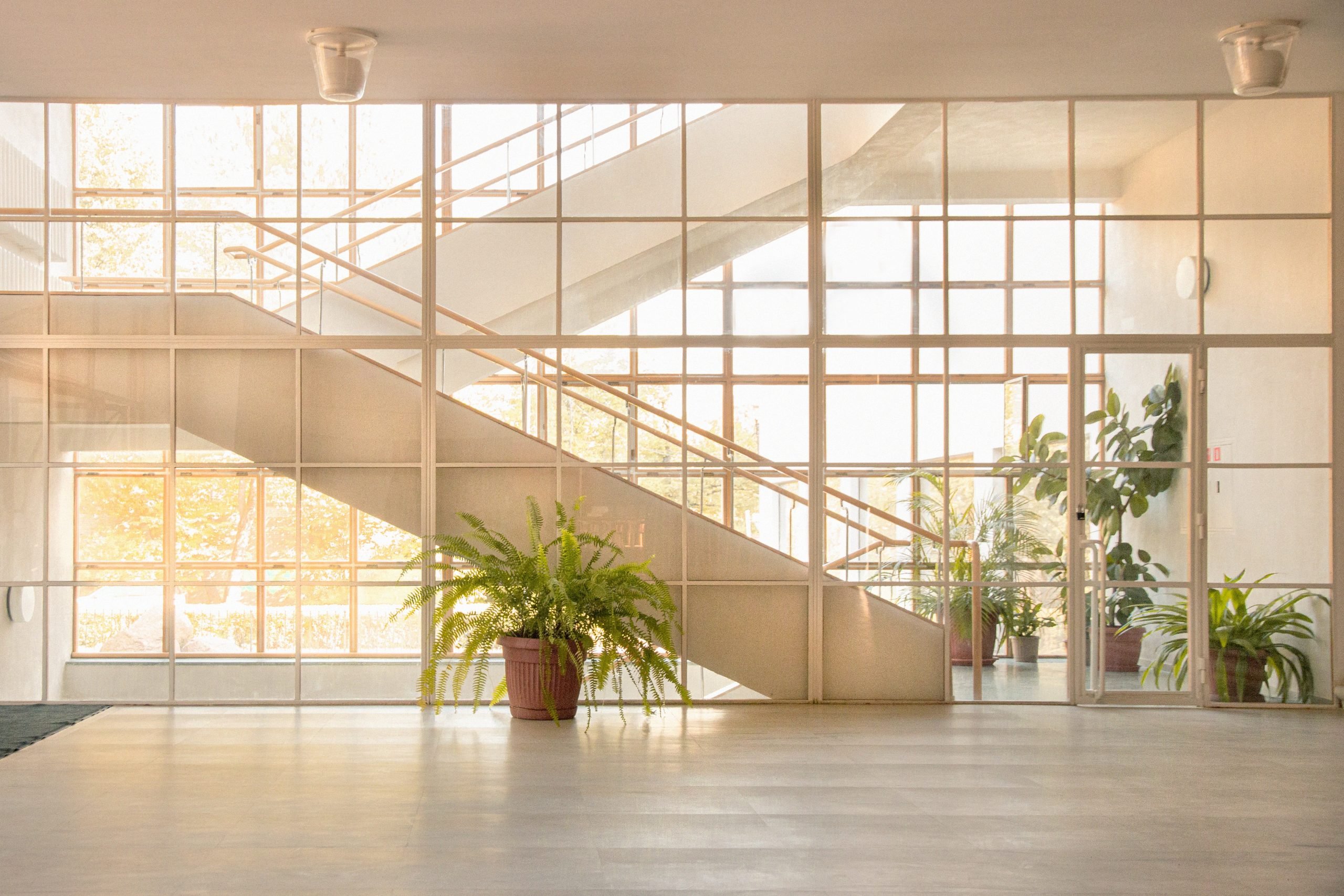 According to a study published in the Personality and Social Psychology Bulletin, a cluttered environment can increase feelings of stress and overwhelm. When our physical space is chaotic, it tends to reflect and amplify our mental state.
Now, you might be thinking, "But I'm not a neat freak! I can handle a little mess." And that's true. A bit of clutter here and there won't send you into a full-blown panic. However, chronic disarray and an overwhelming buildup of stuff can wear you down over time. That's where decluttering comes in.
Digital Decluttering: A Modern Necessity
Let's face it; decluttering is no longer limited to our physical space. Our lives are more digital now than ever, and there's a rising need to declutter our digital space. We browse various social media sites and open different files, and traces of them are stuck on our device history.
Have you ever turned on your device to do something, only to be welcomed by the recent files or apps you opened? It's easy to become distracted, even forgetting the reason you came there in the first place. And if there's an interesting movie or file you were running before, there's a pressure to continue it instead of focusing on whatever you have turned on your laptop to do.
Sometimes, you just need a clean slate. If you use an Android device, it's easy to just close everything with one tap. As for Mac users, you might want to learn how to clear recents in mac as this requires more than a click. Our smartphones, tablets, and computers often become digital junkyards filled with countless apps, unread emails, and notifications. They're a breeding ground for stress.
Why Digital Decluttering is Just as Important
A survey conducted by the American Psychological Association found that constantly checking email and social media was a significant source of stress for many adults. So if you're wondering why that is important, there you have it.
Digital decluttering also means streamlining your digital life. Unsubscribe from unnecessary email lists, organize your apps, and mute those never-ending notifications. The less digital noise you have to contend with, the more mental clarity you'll enjoy.
The True Essence of Physical Decluttering
Now to the one most of us are familiar with. But physical clutter isn't just about those piles of old magazines or the boxes of knick-knacks collecting dust in your attic. It extends to your living spaces, your closets, and your workspace.
Imagine walking into a room where everything has its place. It's clean, organized, and peaceful. Just picturing it brings a sense of calm, doesn't it?
When you declutter your physical space, you're not just tidying up; you're actively reducing visual distractions and creating an environment that promotes relaxation—a break.
Mental Clutter: A Hidden Stressor
Now, let's talk about the less obvious but equally important aspect – mental clutter. The thoughts and worries that clutter your mind. We all carry this load to some extent, and it can be just as draining as a cluttered room.
The never-ending to-do lists, unresolved issues, and constant mental chatter can leave you feeling exhausted. Declutter your mind by finding ways to unload these burdens, whether it's through meditation, journaling, or seeking professional help.
The Joy of Letting Go
Decluttering is also about making conscious choices to keep what truly matters. It's a process of letting go of the excess, physically, digitally, and mentally. As you sort through your belongings and thoughts, you might find a sense of liberation in releasing what no longer serves you.
So, the next time stress starts to creep in, take a step back and consider decluttering. Clear your physical space, declutter your mind, and streamline your digital life. You'll be amazed at how this simple act of self-care can provide a much-needed break from life's chaos.