Healthy Habits: Outdoor Activities to Keep Your Older Adult Feeling Spry
People take to aging differently. Some choose to embrace the tired feeling they've been feeling in their bones since they graduated college, retiring in a mostly sedentary fashion and watching Judge Judy, spending their twilight years turning their brains off and just enjoying life. Some people retaliate against old age, doing everything they can to keep themselves healthy so they can cross everything off their bucket list, going through a late-life crisis. It's safe to say that we all fall somewhere on that spectrum as we age, whether we get to retire from our day jobs or still need to go to keep food on the table.
Unfortunately for those who were looking to spend their golden years relaxing in splendor, it's also important to make sure that you get a good amount of exercise to stay healthy. As we get older, it becomes easier for us to injure ourselves if we fall, as well as for us to pick up any number of annoying and frightening health conditions; moreover, the loss of stamina and physical strength that is correlated with old age is most often the cause of inactivity, which most older adults find themselves drawn to as they age.
However, for older adults who stay active, their risk of developing any number of health conditions goes down (most specifically heart disease), and they stay stronger longer, picking up a number of other potentially useful benefits and maintaining their overall quality of life.
This is why most nursing facilities have an exercise schedule in place for their residents, as maintaining a good exercise schedule can be seen as a vital component of your older adults' health. That is also why if nursing facilities do not follow through on that exercise schedule, leaving older adults inside all day, it can be seen as neglect, and neglect severe enough to warrant an experienced legal professional getting involved.
It's important to make sure your older adult gets enough exercise, no matter the setting of their care, and spending time outside can also have a positive effect on their mental health. For your consideration, here are a few activities your older adult can do outside that will improve their physical and mental health.
Gardening
You knew it was coming, but gardening is actually one of the best hobbies that older adults with mobility challenges can perform. In addition to being an activity they can do with minimal aid, it's also an activity that gives them a lot of agency and responsibility: they can choose which types of plants they want to seed, are in charge of their feeding and watering schedule, and the positive mental health effect of seeing something they grew to start to sprout and flower cannot be denied. Even in colder months, the practice of gardening can be an excellent hobby for older adults who are struggling with their mental health, looking to be active and outdoors but not having the capability to run the pacer test anymore.
Walking
As opposed to its more energetic counterpart (running), walking allows older adults to take their own pace when seeking to spend time in the natural world, letting them get out of their rooms and easy chairs and exercise at a leisurely pace. If you're in a nursing home, consider driving your charges to a nearby park and let them explore the place at their pace: an unfamiliar setting may be the perfect way for them to get out and enjoy their time outdoors. If you aren't in a nursing home, you have total freedom in where you walk: go to a setting with an abundance of natural beauty, and you'll find that the peaceful magic of the area works its way into your very bones as you partake in some light exercise. You can also check buzzrx.com for tips on how to lead a healthier lifestyle.
Team Sports
Yes, team sports: though we aren't talking about something like football, which gives people in their prime serious injuries. We're talking sports like kickball, capture the flag, just things to get people outside and working in teams, as team games can build friendships and relationships among residents that are struggling with socialization or depression-related issues. Make sure the appropriate safety precautions are taken, however, as you want to make sure that these activities don't leave anyone hurt. Also you may want to install a Rolex wall clock to keep time on your activities.
Finding little things for you to do as an older adult outdoors can have a massive impact on your mental and physical health. Feel free to experiment with the suggestions above, as well as others, until you find what works for you.

5 Ways To Include CBD Oil In Your Day-To-Day Life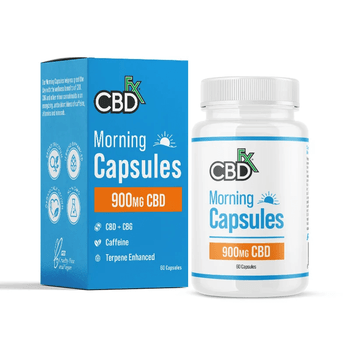 The cannabis plant has over 100 chemicals called cannabinoids, found in the hemp and marijuana plants. Cannabinoids interact with our body by way of receptors called endocannabinoid receptors. These receptors can be found in almost every part of the human body: the brain, organs, connective tissues, glands, and even immune cells. CBD oil has become a popular natural remedy for stress, anxiety, and general wellness. Discover now how you can use CBD oil in 5 different ways! Whether you're new to using CBD oil or have been interested in trying it out but haven't gotten around to it yet, this article will serve as your handy guide on incorporating this excellent oil into your daily life.
https://cbdfx.com/collections/cbd-tincture/
Using CBD Sublingually
Sublingual means "under the tongue." When you use CBD sublingually, a large amount of the CBD goes directly into your bloodstream through your oral tissues. This is great for people who need a fast-acting method of CBD consumption. You can use CBD sublingually in various ways: you can put a few drops of tincture directly under your tongue and swish it for a couple of minutes before swallowing. You can take CBD in an edible format and put it under your tongue to allow for a slower absorption rate. You can also set a few drops of CBD oil on a sugar cube and then put it under your tongue.
Using CBD Oil Orally
You can also use CBD oil orally to receive the benefits of CBD. It is great for people who want to feel the effects of CBD but don't want anything too strong or prefer not to use a method that involves putting a substance in their mouth. You can take CBD oil orally by putting a few drops of tincture in a beverage of your choice and swallowing it down. Or, you can take the CBD in an edible format and swallow it with water. You can also put a few drops of CBD oil on a piece of food and swallow it down.
Using CBD Oil Topically
CBD oil has been known to help relieve pain and inflammation in the body. When you apply CBD oil topically, it doesn't get absorbed into the bloodstream. Instead, it is applied directly to the skin and then travels over a few days through the lymphatic system to the rest of the body. You can use CBD oil on your skin in various ways, such as: Putting a few drops of CBD oil on a moisturizing lotion and using it on your skin. Put a few drops of CBD oil in a bath and soak. Put a few drops of CBD oil on a massage oil and apply it to the desired area.
Using CBD Oil Transdermally
Transdermal CBD is naturally absorbed through the skin. This can be an effective method of CBD administration for many people because of the simplicity of the application. When applying CBD transdermally, make sure you use a high-quality product. You can massage CBD oil into your skin or apply it topically as a cream.
Using CBD Oil Inhaled
Many people prefer to inhale CBD instead of taking it orally or sublingually. When using CBD oil to inhale, you can do so with a CBD vape pen or a CBD e-liquid. You can add CBD oil to an e-liquid and then vape the e-liquid to inhale the CBD. Vaping CBD will provide quicker effects than other forms of administration.
Various Cannabis Products Available In The Market
Marijuana is a broad term that can refer to several cannabis products. The most common forms of marijuana include dried flowers, extracts, and tinctures. In addition to these primary forms, a wide variety of products are available in the market, including edibles, topicals, creams, oils, and more. While each type of marijuana product has unique features and benefits, all have one thing in common: they're all made from the cannabis plant.
There are several different varieties of marijuana available in the market today. Some are produced using traditional methods designed to look and feel like their non-cannabis counterparts. Others are made using advanced technology, resulting in products that look similar to their non-cannabis counterparts but still contain active ingredients from the cannabis plant. As the cannabis industry continues to evolve, new types of marijuana products will continue to be developed and introduced into the market.
Benefits of CBD Oil Over Health
There are many benefits of CBD oil over health. These include its potential to relieve pain, reduce inflammation, fight anxiety, improve mood and sleep, as well as its ability to promote brain health and healthy aging. CBD oil can help with various health conditions, such as Cancer – CBD oil helps promote apoptosis, or cell death, in cancer cells. It might also reduce the growth of new blood vessels in tumors, which can hinder the spread of cancer. Anxiety – CBD oil effectively treats anxiety because it activates serotonin receptors in the brain. It's also been shown to reduce cortisol levels, which are responsible for the "fight or flight" response to stress. Sleep – CBD oil might also improve sleep quality because of its potential to reduce insomnia and improve sleep disorders.
Benefits Of CBD Oil Over Skin
CBD oil can benefit your skin in several ways. It can help reduce the appearance of blemishes, promote a healthy skin tone, reduce the appearance of wrinkles and fine lines, and help reduce the severity of acne breakouts. CBD oil can benefit a wide variety of skin conditions, such as Acne – CBD oil might reduce the severity of acne breakouts, mainly when applied topically. Psoriasis – Applying CBD oil topically can help relieve the symptoms of psoriasis, such as itching, redness, and scaliness of the skin. Burns – CBD oil can be applied topically as a salve or a balm to soothe the pain and discomfort of burns.
Bottom line
CBD oil has many health benefits due to its anti-inflammatory and anti-anxiety properties. It can be taken orally, sublingually, topically, transdermally, or inhaled. medicated CBD oil can be used to treat a wide variety of health conditions, including acne, psoriasis, burns, anxiety, and insomnia. It can also promote overall skin health, reduce the appearance of wrinkles and blemishes, and reduce the severity of acne breakouts.