Potential Health Benefits of CBG
Not many people are familiar with the cannabinoid cannabigerol (CBG). Although CBG is a unique component in a cannabis plant, it is important. Despite its extremely low amounts, all primary and secondary cannabinoids would not exist without CBG.
Cannabis and hemp contain cannabigerol (CBG), a naturally occurring cannabinoid. There are several cannabinoids in it. As the first cannabinoid produced, CBG is an important component in marijuana. CBG is one of the field's most promising new medicines.
CBG has a wide range of health benefits:
Benefits of Skincare
Acne, inflammation, and irritation can all be healed using this product. You can achieve cellular health with the help of squalane oil and its ability to provide moisture and nutrients deep into the skin's surface.
The inclusion of CBG in an already effective and straightforward skincare regimen is long overdue. It's important to take a proactive approach when it comes to maintaining healthy, clear, and hydrated skin.
A Potent Regulator of Mental Health
CBG is also an important component of CBG. CBG oil can be used in the same way as CBD oil to alleviate anxiety and tension, according to several.
It is well-known that stress, anxiety, and depression harm our physical and mental health. Taking CBG oil could be the key to organically resolving your mental health issues. If you suffer from mental health problems, If you have a serious mental health issue, you should always seek medical advice before taking CBG oil or supplements.
Benefits to Your Health
The good news is that many of these advantages also apply to the physical world. Many promising results have been found so far in the physical health benefits of CBG.
It has been proven to reduce nausea, increase appetite, regulate sleep, and even fight cancer-causing cells in other research.
This newly recognized cannabinoid has the potential to be a game-changer. Although it isn't a new concept, it's finally making its way into our vernacular.
Cancer
CBG may ease Cancer-related pain, but it also has the potential to eradicate cancer cells without causing intoxication or euphoria, according to research
CBG appears to be an effective treatment for melanoma cancer cells in mice. You can kill breast cancer cells more effectively with CBG, THCA, and THC.
Israeli researchers have recently discovered the combination of CBG and CBC in the fight against gastrointestinal cancer
Prevent Vomiting
Antiemetic qualities are largely due to THC, the active ingredient in marijuana. However, a growing body of evidence suggests that CBG may also be useful in treating nausea. Cancer and HIV/AIDS patients will find the oil very beneficial.
So far, medical experts haven't been able to pinpoint exactly how cannabigerol oil eases nausea. CBG's antiemetic qualities may be linked to its ability to interact positively with the endocannabinoid system.
Inflammation and Pain
Inflammation and pain are two of CBG's most promising advantages. More research is needed to determine if CBG is a better pain reliever or anti-inflammatory than THC.
As a potential muscle relaxant for patients with spasticity, CBG shows some affinity with your brain's CB1 and CB2 receptors and inhibits GABA reuptake and elimination.
One hundred twenty-seven patients who use CBG-dominant products for medical conditions were recently surveyed, and the results are interesting. For chronic pain, 40.9 percent of the people polled said they used CBG, with the vast majority claiming that it had a significant impact on their symptoms. Most patients who use CBG for chronic pain say it is superior to other treatments, including opioids, which is encouraging.
Worry or Anxiety
In terms of anxiolytic (anti-anxiety) properties, CBG may be superior to CBD or THC.
Anti-anxiety effects of CBG are directly linked to its ability to inhibit and eliminate gamma-Aminobutyric acid reuptake and elimination (GABA). Neurotransmitter GABA has a calming effect on the central nervous system when it binds to GABA receptors.
A cannabinoid called anandamide is responsible for dopamine production, and CBG has the same effect on enzymes that break it down. When dopamine levels are high, people feel good about themselves, which is due to its role in the brain as a neurotransmitter and a hormone.
When used in conjunction with CBD, CBG's anti-anxiety properties are maximized.
Protection of the Brain From Damage
It is well known that CBG protects the brain from damage. You can think of neuroprotection as protecting your nervous system from harm. Several diseases and conditions can cause harm to the nervous system, including Parkinson's, Alzheimer's, multiple sclerosis, and even diabetes. You can reduce nerve death by neuroprotective, or your nervous system can be protected from deterioration by neuroprotective. CBG was significantly more potent than CBD at reducing neurotransmitter depletion, even in low concentrations, when hydrogen peroxide toxicity impacted the brain and spinal cord cells.
Stimulation of the Appetite
As with CBD, CBG is a promising treatment for eating disorders, AIDS, and cancer-related appetite issues because it stimulates your appetite.
Purified CBG isolate was found to increase the appetites of 16 rat test subjects in a recent study. Increased food intake was observed when CBG concentrations were 120 and 240 mg/kg, respectively.
THC is also a good appetite stimulant and induces hunger by activating CB1 receptors in the brain regions that control smell, taste, and appetite. The use of both CBG and THC in combination is a viable option in this case.
CBG's Uses
If you'd like to reap the health benefits of CBG, you may not know where to begin, or you may be feeling overwhelmed.
A few of the most popular approaches to administering CBG are as follows:
You can apply many forms of CBG to the body in the form of an oil or tincture.
CBG crystals can be taken under the tongue or added to smoothies or oils as a dietary supplement.
Supplements for CBG – CBG pills are indeed available. You can add these to your daily supplement routine on a tablet.
Through absorption, it is possible to heal the skin by applying topical CBG ointments and products, either directly to the affected area or as an overall treatment.

Stress-Relief Through Decluttering: Giving Yourself a Break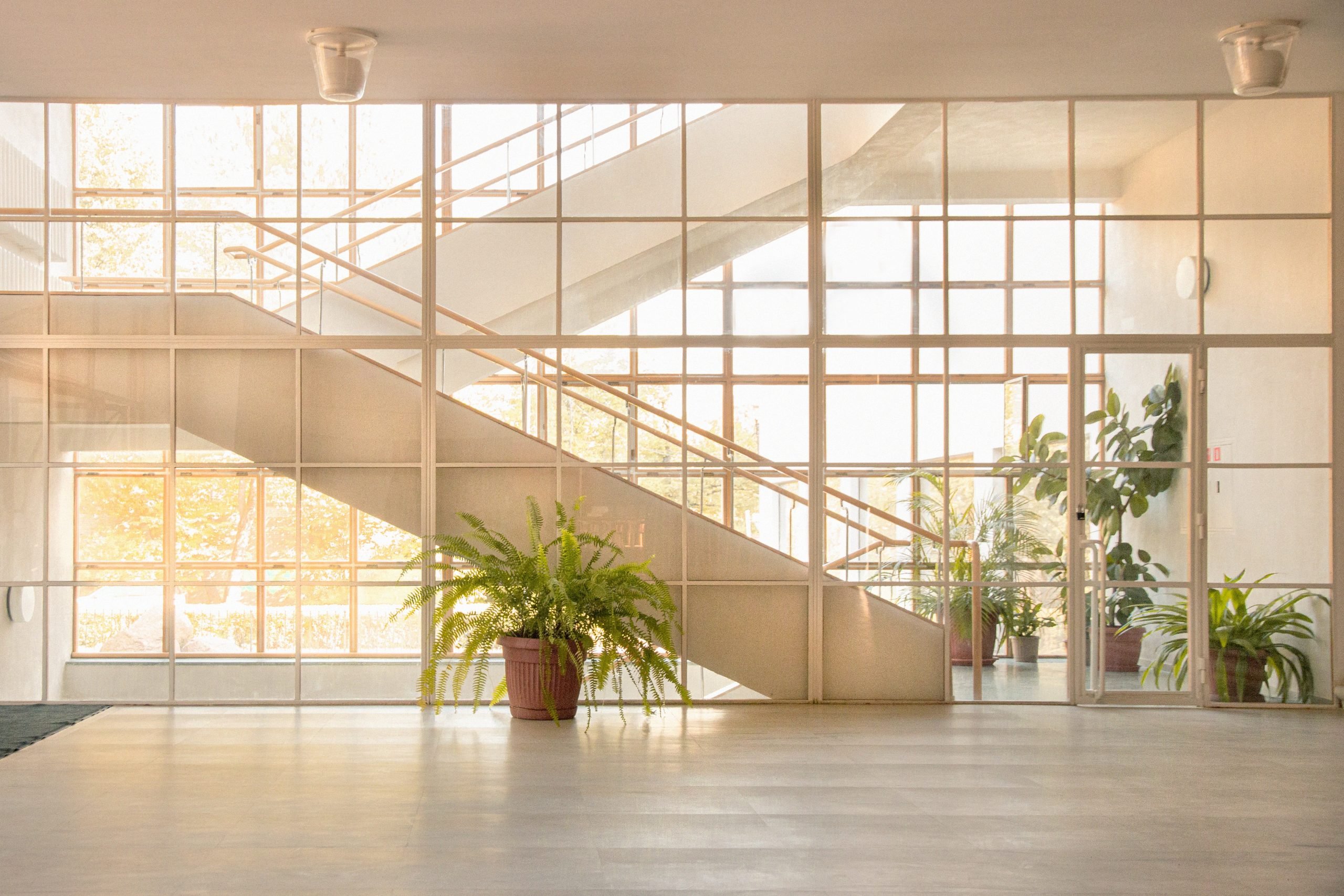 According to a study published in the Personality and Social Psychology Bulletin, a cluttered environment can increase feelings of stress and overwhelm. When our physical space is chaotic, it tends to reflect and amplify our mental state.
Now, you might be thinking, "But I'm not a neat freak! I can handle a little mess." And that's true. A bit of clutter here and there won't send you into a full-blown panic. However, chronic disarray and an overwhelming buildup of stuff can wear you down over time. That's where decluttering comes in.
Digital Decluttering: A Modern Necessity
Let's face it; decluttering is no longer limited to our physical space. Our lives are more digital now than ever, and there's a rising need to declutter our digital space. We browse various social media sites and open different files, and traces of them are stuck on our device history.
Have you ever turned on your device to do something, only to be welcomed by the recent files or apps you opened? It's easy to become distracted, even forgetting the reason you came there in the first place. And if there's an interesting movie or file you were running before, there's a pressure to continue it instead of focusing on whatever you have turned on your laptop to do.
Sometimes, you just need a clean slate. If you use an Android device, it's easy to just close everything with one tap. As for Mac users, you might want to learn how to clear recents in mac as this requires more than a click. Our smartphones, tablets, and computers often become digital junkyards filled with countless apps, unread emails, and notifications. They're a breeding ground for stress.
Why Digital Decluttering is Just as Important
A survey conducted by the American Psychological Association found that constantly checking email and social media was a significant source of stress for many adults. So if you're wondering why that is important, there you have it.
Digital decluttering also means streamlining your digital life. Unsubscribe from unnecessary email lists, organize your apps, and mute those never-ending notifications. The less digital noise you have to contend with, the more mental clarity you'll enjoy.
The True Essence of Physical Decluttering
Now to the one most of us are familiar with. But physical clutter isn't just about those piles of old magazines or the boxes of knick-knacks collecting dust in your attic. It extends to your living spaces, your closets, and your workspace.
Imagine walking into a room where everything has its place. It's clean, organized, and peaceful. Just picturing it brings a sense of calm, doesn't it?
When you declutter your physical space, you're not just tidying up; you're actively reducing visual distractions and creating an environment that promotes relaxation—a break.
Mental Clutter: A Hidden Stressor
Now, let's talk about the less obvious but equally important aspect – mental clutter. The thoughts and worries that clutter your mind. We all carry this load to some extent, and it can be just as draining as a cluttered room.
The never-ending to-do lists, unresolved issues, and constant mental chatter can leave you feeling exhausted. Declutter your mind by finding ways to unload these burdens, whether it's through meditation, journaling, or seeking professional help.
The Joy of Letting Go
Decluttering is also about making conscious choices to keep what truly matters. It's a process of letting go of the excess, physically, digitally, and mentally. As you sort through your belongings and thoughts, you might find a sense of liberation in releasing what no longer serves you.
So, the next time stress starts to creep in, take a step back and consider decluttering. Clear your physical space, declutter your mind, and streamline your digital life. You'll be amazed at how this simple act of self-care can provide a much-needed break from life's chaos.