Tips for Gardening During the Colder Months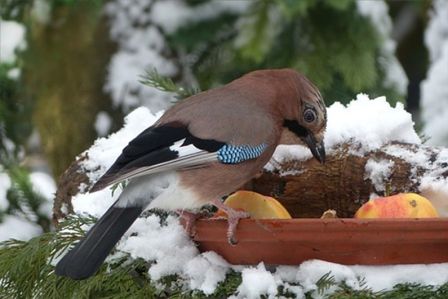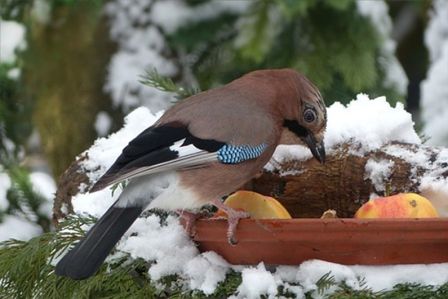 If you thought your gardening skills would be put to rest during the winter, you were wrong. Your plants need you more than ever in order to survive Winter. While some plants are sturdy and capable of surviving a freeze, others cannot. Give everything in your garden a fighting chance to make it through even the coldest winter.
Keep Your Plants Warm
When plants freeze, their cellular design is damaged. This often results in death. Avoid this from happening by keeping your plants as warm as possible. At night, consider covering your plants with straw or fleece. Uncover them during the day so they absorb plenty of sunlight.
Trees, especially those designed to survive cold weather, are still susceptible to damage. Instead of worrying about their leaves, it's more important to keep their roots warm by pouring a thick layer of mulch around the base of each tree.
If you have especially tender plants in your garden, they should be transplanted to a pot. This way, you can easily move them indoors to a warmer environment such as a winter greenhouse until the temperatures outside rise once again.
Prepare the Lawn
During the winter, your lawn becomes very vulnerable. Avoid running and playing on it as it may damage the surface. Instead, make winter a time when your lawn gets to rest.
It's also important to fertilize your lawn during the winter so that it gets enough nutrients to thrive. If you saved all of the leaves and trimmings from autumn, then you should have a hefty compost pile. You can also bring in additional loam to ensure your lawn is properly cared for.
Bring in More Trees
Plant new varieties of trees and shrubs in your garden. The soil should be perfectly moist for new roots to grow deep into the ground. Choose species that are known for being hardy during the cold months, like evergreens.
Add mulch around the seedlings to keep them warm and protected. If the weather gets too windy, it may be necessary to tie the tree to a stake for additional support. Any snow or ice should be gently removed from the branches as soon as possible.
Care for the Birds
Birds and other wildlife are vital to the health of your garden. Beautiful to watch, they also eat insects that may otherwise damage your plants. That's why you should place some feeders around your property. You'll be pleasantly surprised by the assortment of winter birds flying into your garden for a meal every day.
Temperatures are dropping so do not ignore your garden. In fact, you need to spend even more time tending to the needs of your plants to ensure they survive until spring.
By taking the necessary steps to carefor your garden now, you're sure to have a beautiful, blossoming garden comewarmer weather. If you need any tips, look for a local tradesman skilled at gardening.

Creating a Butterfly Sanctuary in Your Garden
Butterflies are some of the most important contributors to our environment. They're proven to be hardworking and effective pollinators, and their presence determines the stability and health of an ecosystem. Lately, they have also become valuable in promoting tourism. For instance, Texas holds its annual Butterfly Festival in October, where you can see more than 300 species of free-flying butterflies. Butterfly spotting has also become extremely popular, and people often go to butterfly sanctuaries such as the Monarch Butterfly Sanctuary in California and the Magic Wings Butterfly House in North Carolina to see and admire these insects up close. 
Since research has found that there is a 2 percent decline in butterflies every year, it's important to find ways to protect them and provide a safe place where they can thrive. A garden can be the perfect place to help butterflies survive– here's how to transform your outdoor space and make them the ideal place for these beautiful and brightly-colored winged creatures.
Choose the Right Plants
Brightly colored flowering plants such as phlox, marigold, lantana, heliotrope, and lavender, as well as plants and herbs such as milkweed and mint are attractive to butterflies, and having them in your garden may encourage these insects to visit your outdoor space frequently. But if you want to create a haven for them, then you need to have plants that female butterflies will want to lay eggs in, as well as caterpillar host plants. These include pussy willow, sulfur buckwheat, honeysuckle, blueberry, lilacs, and ivy. Since butterflies prefer a somewhat wild garden with long grass and some weeds here and there, designate a spot in your outdoor space for your butterfly sanctuary, then keep the rest of your garden looking neat and orderly.
Meanwhile, if you want to keep butterflies off certain parts of your garden, such as the places where they can get accidentally trampled on by kids and pets, then make sure that they're free of grass, or mow these spots frequently. Caterpillars like to eat the roots of native types of grass, and butterflies also like to make them their breeding grounds. Maintaining your lawn with a zero turn mower is a great option because it'll prevent butterflies and caterpillars from getting injured or killed.  
Make a Place Where Butterflies Can Bask
Butterflies need an open, airy, and sunny space where they can bask. Since they're cold-blooded creatures, they need the heat of the sun to warm up the tiny muscles in their wings so they can take flight. In the morning and on cool days, you'll likely see butterflies spending a lot of time under the sun with their wings spread. Make sure that there are several spots in your garden where butterflies can do this, and avoid putting plants in these areas. Also, since butterflies need certain minerals from the earth that they can't get from flowers, you'll need to have spots called puddlers, where they can siphon these minerals from the soil. To make a puddler, place an old basin in the butterfly sanctuary and fill it with sand, a little water, and a bit of salt. Once the water evaporates, you'll be left with damp sand where butterflies will love to drink from or puddle in.
Avoid Using Pesticides
The use of pesticides and chemical-based fertilizers in gardens is one of the main reasons why butterflies are dying out. Avoid using these in your outdoor space, and if you truly have to get rid of pests, consider using a DIY or organic pest repellent. Horticultural oils will get rid of pests, such as aphids, without harming pollinators. You should also keep your garden clean and be on the lookout for any signs of infestation every day so you can deal with the problem swiftly before it spreads to other parts of your garden.  
There's nothing quite as magical and charming as the sight of fluttering butterfly wings in the air. Consider these tips to create a butterfly sanctuary in your garden so you can do your part to protect and conserve these amazing pollinators.