Welcome to Garden & Greenhouse Blog
Thank you for making the right decision to start blogging in your Joomla! website.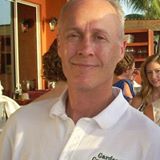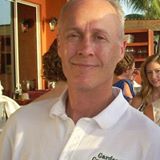 Not All Potting Soils are Created Equal
Most experienced soil gardeners know the imperative role a well-balanced soil plays in the success of their gardens. A quality potting soil will have a balanced nutrient content, stabilized pH and the ability to retain moisture and air at the same time. There are many different potting soils available to horticulturists. In fact, there are so many that it can become overwhelming for a gardener to choose which soil will best suit his or her purpose. The truth is every potting soil is not created equal. There are actually large variances in the formulation, quality control and pH stabilization of many of the prepackaged soils on the market. In order to mass-produce the product, many soil companies have taken short cuts in their recipes or ignored the importance of quality control. No matter how large it becomes, there is one soil company that has stayed true to their roots and has dedicated itself to producing the highest quality soil possible while retaining the highest level of customer service possible. That company is The Good Earth Organics. Read our entire review of their products.
Organize and Store Your Seeds Right to Keep Them in Perfect Condition
If you are a keen grower, your seeds represent the engine room of your horticultural operations. If seeds are not properly stored and organized, you can't expect to grow healthy and vibrant plants. Effective seed management and storage practices are about more than just keeping your garden shed tidy and organized. They are intrinsic to the ultimate success or failure of your crop.
Storage Basics 
The beauty of seeds is that you can hang on to them for a long time before planting and they will not deteriorate in quality. But that only holds true if you store them correctly. There are some fundamental things that apply across the board, whether you have carrot seeds for your vegetable garden or you want to try cultivating feminized cannabis seeds in one of the states where that has been legalized. Practically all seeds like to be stored in dark, dry, and cool conditions. Yet most gardeners keep them in little sealable plastic bags, or perhaps in half-open envelopes. Stored like this, they will be OK if used within a few months, but don't expect them to remain at their best for much longer.  
Moisture Control 
Keeping seeds away from moisture is the most important consideration and the easiest way for things to go wrong. People often elect to keep seeds in a basement, and that typically meets two out of the three requirements, being dark and cool. But basements are often damp, too. There are a few tricks for keeping seeds dry. Those little packs of silica are, of course, made for the job, while you can fashion a home-made alternative using cat litter. The ideal solution, though, is to store your seeds in small metal tins with tight lids. As well as keeping the moisture at bay, it also guarantees they stay in the dark till you need them.
How Cool Is Cool?
Ideally, seeds should be kept at a temperature below 40°F (5°C), so the exact storage strategy will depend to a large extent on where you live. If you have the luxury of that cool, dark basement we were talking about, then that's your problem solved. For many of us, however, the only way to maintain an ambient temperature that low is by placing your seeds in the fridge. If you don't want them in the kitchen, you could always buy a beer-cooler-style fridge especially for them and keep it in your shed.  
You've Got to Have a System
With the environmental conditions worked out, the last step is to work out a system so that you know what you've got and can immediately lay your hands on the seeds you need. It's an extreme illustration, but remember our example from earlier. You really wouldn't want to find you'd got your carrot seeds and cannabis seeds mixed up. There are so many options open to you here. If you are just storing the seeds in paper, an old-fashioned photo album is highly effective. Alternatively, a jewelry box, tackle box, or pill organizer will all do the job.