Why Should You Learn About Gardening: The Benefits
Most of us enjoy the experience of a tranquil, relaxing garden. Beautifully planned and professionally planted, these spaces offer a fantastic sense of peace and calm, with perfectly selected aromas and a dazzling display of colors, all of which seamlessly fit together as though by magic.
While we may enjoy the end result, the truth is that many of us are clueless when it comes to the fundamentals of gardening. It can be a subject which seems overwhelming, with jargon such as 'soil pH' and 'seasonal planting' making this sound like a dry and theoretical bore, as opposed to a fundamental basic. In truth, learning about gardening can be a huge benefit for your home and life, changing the way you relax, exercise, and even eat. Whether you are keen to grow your own veggies or learn more about lawn care.
You are what you eat
Gardening is not merely restricted to beautiful flowers; it is a fundamental part of the food chain. Leaning to grow and harvest your own food is not only a hugely satisfying experience, but it could also help you cut your food budget. In addition, growing your own fruit and vegetables helps you to develop a better understanding of what you are putting in your body, and can provide inspiration for creative new meal ideas.
Extend your home
If you are a homeowner, gardening offers a chance to extend your living space at a little extra cost. By learning the basics of gardening, you can identify things that will thrive in your garden, and use this knowledge to create a relaxing and stunning space which is perfect for late-night entertaining, chilled summer barbeques, and informal family picnics. Make the most of every inch of your home by transforming the outside.
Improve your health
As well as helping to change your diet, gardening is also an excellent form of exercise. The bending, stooping, and squatting required can provide a full-body workout, and burn more calories than a traditional gym session! As a bonus, you can feel satisfied that you are doing something productive while exercising, whether that is pruning, weeding, or digging a brand new bed. By having visible results, you will increase your motivation, helping to turn a workout from a necessary evil to a productive and genuinely useful task.
Save the planet
Having a good knowledge of plants and flowers is also beneficial in helping save the planet. Plants provide the oxygen which keeps us alive, and so learning to respect and maintain them is essential. In addition, you can help attract bees and insects to your garden with the right combination of foliage. These are creatures that are in danger of being lost, and so we need to invite them in at any opportunity. By maintaining a garden, you will be doing your bit to generate a whole new ecosystem, and play a valuable part in the lifecycle of many creatures—not merely humans.

5 Tips For Selecting The Right Fountain Pump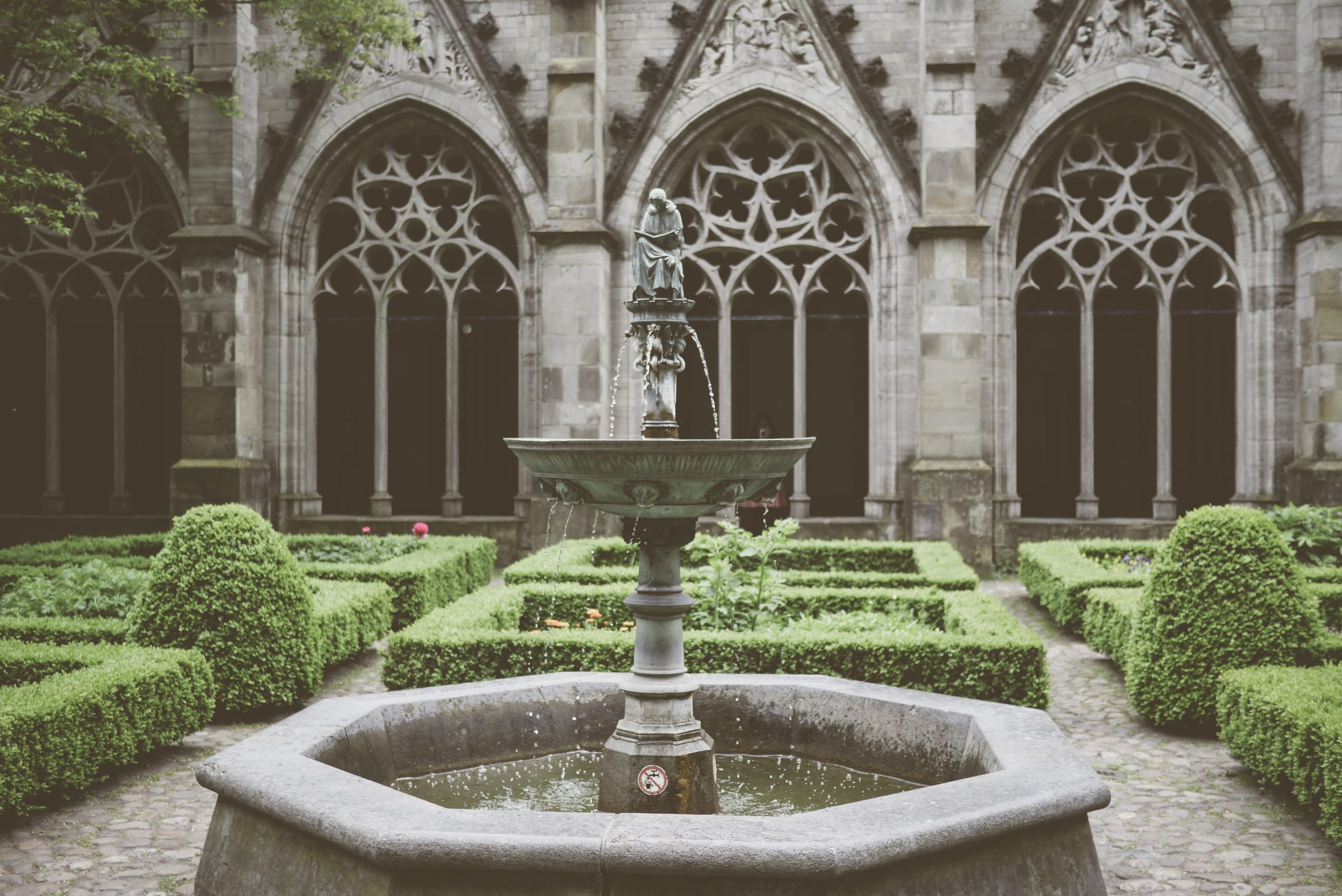 Fountains are a beautiful addition to any garden or backyard. They bring a sense of tranquility and ambiance to your outdoor space. One essential component of a fountain is the pump. The right pump can make all the difference in your fountain's overall aesthetics and functionality. However, with so many options available, choosing the right one can be daunting. That's why we've compiled this guide with five tips to help you select the right fountain pump for your needs. Whether you're a seasoned fountain owner or a beginner, these tips will help you make an informed decision and ensure your fountain runs smoothly for years. So, let's dive in and explore the world of fountain pumps!
Tip #1: Determine The Flow Rate And Head Height Of Your Fountain
The first step in selecting the right FountainTechPumps fountain pump is to determine your fountain's flow rate and head height. The flow rate refers to the amount of water that flows through the pump per minute. The head height refers to the vertical distance between the pump and the top of the fountain. These two factors are critical in determining the size and power of the pump that you need. When choosing a pump, it's important to find one that can handle your fountain's flow rate and head height. A pump with too little power will not be able to circulate enough water, while a pump with too much power will waste energy and create too much turbulence. To determine the flow rate and head height of your fountain, measure the fountain basin's diameter and the fountain's height. Then, use a fountain pump sizing chart to determine the appropriate pump size. Once you have determined your fountain's flow rate and head height, you can look for pumps that meet those requirements. Be sure to consider the size and type of your fountain when selecting a pump from our company FountainTechPumps.
Tip #2: Consider The Size And Type Of Your Fountain
The size and type of your fountain will play a significant role in the type of pump you should choose. If you have a small fountain with a simple design, you may only need a small submersible pump. However, you may need a more powerful pump if you have a larger fountain with multiple tiers or waterfalls.
When considering the size and type of your fountain, it's important to consider the overall design and aesthetics. You want to choose a pump that will function well and complement your fountain's look. For example, if you have a modern fountain with clean lines and a minimalist design, you may want to choose a pump with a sleek and simple design.
Another factor to consider is the type of water feature you have. Some fountains have a single stream of water, while others have multiple streams or waterfalls. If you have a fountain with multiple streams, you may need a pump with multiple outlets to accommodate each stream.
Tip #3: Choose The Right Material And Durability For The Pump
The material and durability of the pump are also essential factors to consider when selecting a fountain pump. Most pumps are made from either plastic or metal, each with its advantages and disadvantages. Plastic pumps are generally less expensive and lighter in weight, but they may not be as durable as metal pumps. Metal pumps are more durable but also more expensive.
When choosing a pump, it's important to consider the environment in which it will be used. If your fountain is in an area with harsh weather conditions, such as extreme heat or cold, you may need a more durable pump. Look for pumps designed to handle harsh conditions and made from high-quality materials.
Tip #4: Look For Energy-Efficient Fountain Pump
Another important factor to consider when selecting a fountain pump is energy efficiency. An energy-efficient pump will save you money on your energy bills and reduce your carbon footprint. When shopping for a pump, look for models with a high energy efficiency rating, such as Energy Star-certified pumps.
In addition to choosing an energy-efficient pump, you can reduce energy consumption by using a timer to control when the pump runs. This can help you conserve water and energy while maintaining your fountain's beauty and functionality.
Tip #5: Check For Additional Features And Maintenance Requirements In Fountain Pump
Finally, when selecting a fountain pump, it's important to check for any additional features or maintenance requirements. Some pumps may come with built-in filters or UV clarifiers, which can help keep the water in your fountain clean and clear. Other pumps may require more maintenance, such as regular cleaning or replacement of parts.
Before purchasing a pump, read the manufacturer's instructions and warranty information. This will help you understand maintenance requirements and ensure you can properly care for your pump. Additionally, be sure to choose a pump with a warranty, so you can know that you're protected if anything goes wrong.
Conclusion
Choosing the right fountain pump is essential for ensuring your fountain looks and functions at its best. By following these five tips, you can select a pump that perfectly fits your needs and environment. Remember to consider the flow rate and head height of your fountain, the size and type of your fountain, the material and durability of the pump, energy efficiency, and any additional features or maintenance requirements. With the right pump, you can enjoy the beauty and tranquility of your fountain for years to come.