Why Should You Learn About Gardening: The Benefits
Most of us enjoy the experience of a tranquil, relaxing garden. Beautifully planned and professionally planted, these spaces offer a fantastic sense of peace and calm, with perfectly selected aromas and a dazzling display of colors, all of which seamlessly fit together as though by magic.
While we may enjoy the end result, the truth is that many of us are clueless when it comes to the fundamentals of gardening. It can be a subject which seems overwhelming, with jargon such as 'soil pH' and 'seasonal planting' making this sound like a dry and theoretical bore, as opposed to a fundamental basic. In truth, learning about gardening can be a huge benefit for your home and life, changing the way you relax, exercise, and even eat. Whether you are keen to grow your own veggies or learn more about lawn care.
You are what you eat
Gardening is not merely restricted to beautiful flowers; it is a fundamental part of the food chain. Leaning to grow and harvest your own food is not only a hugely satisfying experience, but it could also help you cut your food budget. In addition, growing your own fruit and vegetables helps you to develop a better understanding of what you are putting in your body, and can provide inspiration for creative new meal ideas.
Extend your home
If you are a homeowner, gardening offers a chance to extend your living space at a little extra cost. By learning the basics of gardening, you can identify things that will thrive in your garden, and use this knowledge to create a relaxing and stunning space which is perfect for late-night entertaining, chilled summer barbeques, and informal family picnics. Make the most of every inch of your home by transforming the outside.
Improve your health
As well as helping to change your diet, gardening is also an excellent form of exercise. The bending, stooping, and squatting required can provide a full-body workout, and burn more calories than a traditional gym session! As a bonus, you can feel satisfied that you are doing something productive while exercising, whether that is pruning, weeding, or digging a brand new bed. By having visible results, you will increase your motivation, helping to turn a workout from a necessary evil to a productive and genuinely useful task.
Save the planet
Having a good knowledge of plants and flowers is also beneficial in helping save the planet. Plants provide the oxygen which keeps us alive, and so learning to respect and maintain them is essential. In addition, you can help attract bees and insects to your garden with the right combination of foliage. These are creatures that are in danger of being lost, and so we need to invite them in at any opportunity. By maintaining a garden, you will be doing your bit to generate a whole new ecosystem, and play a valuable part in the lifecycle of many creatures—not merely humans.

6 Expert Tips to Find the Right Lawn Mower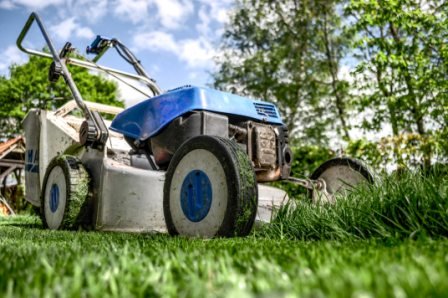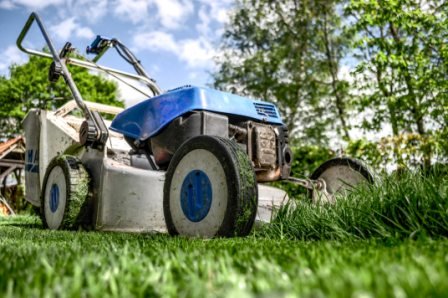 Planning to buy a lawn mower for your garden? It will be wise to think of a few factors before you invest on a lawn mower. Starting from the size of the garden to the frequency of mowing, everything has to be taken into consideration because lawn mowers can be quite expensive. In addition to the brand, features, and the price of the mower, you should also keep an eye on the shape and size of the topography. But there are three main factors that will help you decide the best lawn mower for your garden: the level of terrain, the number of obstacles in the garden such as plants, flower beds, trees, etc, and the size of the garden. Here are some of the lawn mowers that will be suitable for you:
1. Walk-behind mowers
Probably the most popular of all the lawn mowers is the walk-behind variant that will give you plenty of options to mow your lawn. These are generally two-stroked mowers that have the ability to cut yards of lawn continuously without any interruption. Moreover, these mowers can run for years and they require very low maintenance too. The ideal size of the walk-behind mowers is 20" to 22". You should always measure the length and width of the garden along with the size of the yard gate so that you don't have any problem while using the mower.
2. Zero-turn mowers
These mowers are hugely popular when it comes to mowing golf courses and landscapes. They are easy to use as they offer high-speed cutting and can turn very precisely. There will be two lap bars that you will act as the driving wheel. You have to maneuver the bars carefully to make sure that you are mowing the right areas of the lawn. If you have a huge lawn that has got big obstacles such as ponds or trees, then a zero-turn mower will be the right choice. With the fast mowing capability, it will be easier to cut down the grass in a relatively short period of time. This will allow you to mow a large area very quickly.
3. Push mowers
Push mowers are the most common in houses that have a small garden in front with grass in it. These mowers are small in size and you have to push them manually to cut the grass. The blades are attached between the two wheels and they are appropriate for mowing small patches of grass in the garden. There is no engine to operate this mower. So, you will have to push it around the areas that you want to clean. The standard size of these mowers is 16" but you can get a bigger variant that measures 20" or even a smaller variant that measures 14". One of the benefits of the push mowers is that they are really affordable. Their price varies from $80 to $110 because of their manual operation and size.
4. Gas or electric motor-powered mowers
There are various pros and cons of buying a gas or electric motor-powered mower. First of all, electric mowers are absolutely a gem because of their precision and cleanliness. They are easier to operate and do not create any mess while you mow. However, they can run out of power if you don't have two batteries. The corded mowers are still okay but the size of the cord will be a challenge. But if you are using cordless mowers, then you need to have a couple of extra batteries charged up.
Gas mowers, on the other hand, can be more powerful and precise and electric mowers. According to Discover Ziehler, they have the ability to last longer but there are a couple of factors that can get in their way. First, they require frequent maintenance so that the gas does not run out. You have to constantly check the level of gas left in the mower so that it does not stop working all of a sudden. The second thing is it creates a lot of mess while cutting the grass. That is something that the electric mowers do not have. You will have to keep cleaning the grass after mowing for a few minutes so that the blades can cut through better and quicker.
5. Self-propelled mowers
These are all-wheel mowers that are quite heavy to drive around. They have the capability to cut through grass quickly but their weight can be a challenge when you are going uphill. Make sure that you buy this model only when you are planning to mow a flat lawn because, with so much weight, it will be difficult to maneuver the mower on various parts of the lawn.
6. Riding mowers
Those who find it extremely difficult to use a push mower or take a lot of time to mow a small lawn, it will be better to buy a riding mower. This type of mower will offer the basic facilities of mowing. They are just push mowers with an electric motor in the rear end so that you can drive the mower instead of having to push it around the lawn. In fact, this can be a cost-effective solution if you don't want to spend a huge amount on a mower but want to get the job done somehow. They are easy to operate and can mow small gardens very quickly. Depending on the size of the mower, you can look to spend between $600 and $1000 to get one of these mowers for your garden.
Buying a lawn mower can be a big investment. You will have to decide what the priorities are and then find the right type of mower according to the different features given above. There are several varieties of mowers from different brands that you can get but the size of the lawn and the comfort that you want to get while cutting the grass can be two big factors to decide which type of mower will be best suited for your garden.