How Hemp is Farmed and Turned into CBD Biomass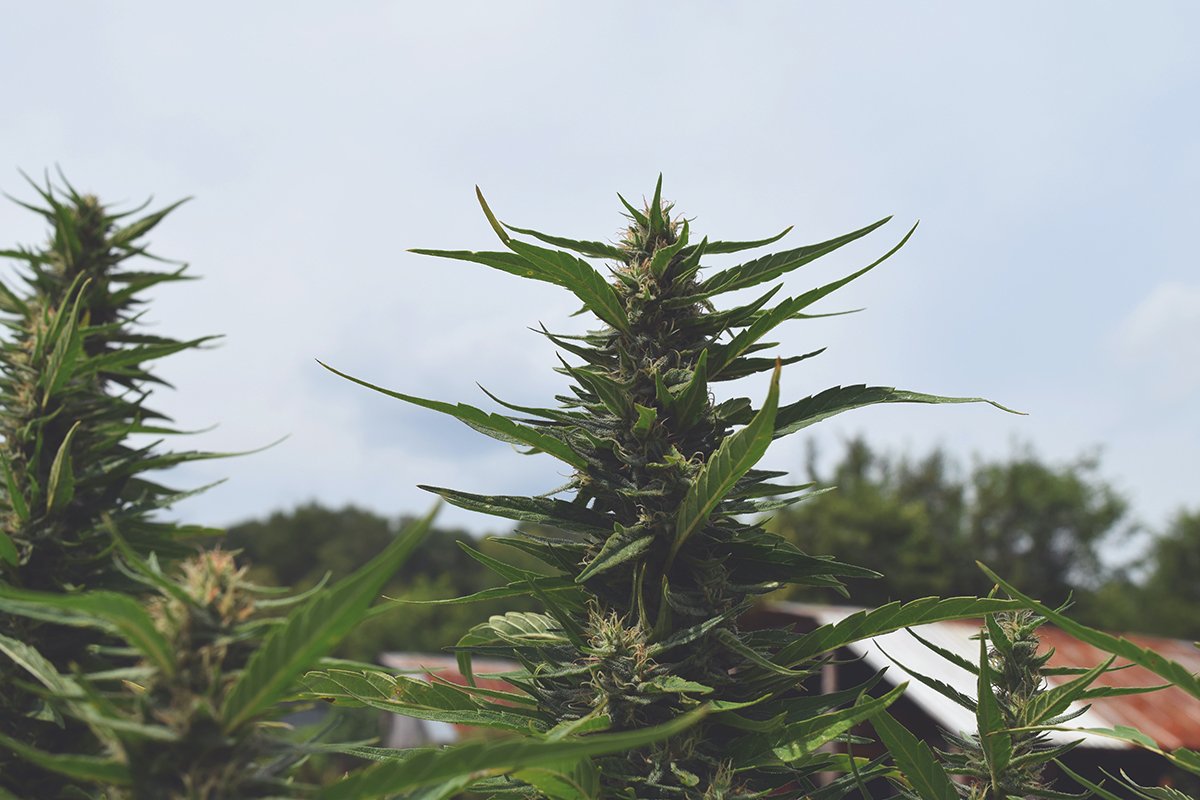 If there was ever a perfect time to grow hemp in America, it is now. For the first time in over 80 years, farmers can play the hemp game without looking over their shoulders, thanks to the passage of the Farm Bill in 2018.
The legislation allows farmers to legally grow the cash crop for both personal and commercial use. Now, hemp wholesale companies, retailers, farmers, and many other entities would love to know more about growing hemp for various uses.
In this guide, we explore farming and commercial of CBD-hemp in detail. We will give you a rundown on the growing process right from the basics of growing the hemp cone until it is converted into CBD biomass.
Understanding Hemp Varieties
Firstly you need to understand that there are three categories of it: fiber, grain, and high-CBD varieties. Here's a succinct explanation of each variety:
Fiber: This type of hemp produces long fibers and biomass and is primarily used in textiles, building materials, paper, composites, fuel, and more.
Grain: Thanks to their high fatty acid, protein, and fiber content, grain hemp is utilized for food and nutritional needs. Essentially, these varieties produce low cannabinoid content than their counterparts.
Cannabinoid (CBD) hemp: These are the most sought-after strains of hemp since they find use in pharmaceutical and nutraceutical industries. They are grown as female species for better yields and zero seed production. This is where the money is.
Growing a CBD hemp farm
Before growing cannabinoid hemp, it is always a good idea to find out what the law says about it. Once you understand the legalities and obtain the necessary approvals, the steps followed in growing the crop include the following:
Choice of Equipment: The first thing is to select the farming equipment to use for planting, harvesting, and extraction the CBD.
Planting and Weeding: Typically, the planting season begins the end of May till the first week of June. Hemp clones, provided by in-state processors, are transplanted into 40" rows on the ground. After planting, the hemp needs to have sufficient moisture to fix the roots. Weeding is done using hoes or row cultivation. No herbicides, fungicides, and insecticides are allowed.
Harvesting: CBD hemp grows rapidly within the first 60 days. When it reaches maturity, the field will have to be inspected for male plants as these can cause pollination and a drop in the CBD concentration. After between 100 and 120 days, the female-only crop would be heavy with cannabinoid content both on its flowers and biomass, yet less than 0.3% THC. Once harvesting is done, the crop is dragged down to any available drying point—a rack, shed, tobacco barn, fan, dehumidifiers, mechanical dryers, and even straight to extraction.
CBD hemp farming is quite intensive but if done right, it can be a goldmine. The success of the process lies in understanding all the laws associated with hemp and choosing the right equipment. The rest is mostly trial and error alongside wit and instinct.

Why You Should Consider Getting a Garden Pod
A garden pod is a small, freestanding structure that can be applied for multiple uses. Commonly used as sheds or studios, garden pods provide a sheltered space where you can enjoy your garden without being exposed to the elements.
Garden pods can also be used as greenhouses, giving you the perfect environment to grow your own plants and vegetables. It's understandable why garden pods are growing in popularity, given their wide range of applications.
Whether you're looking for a place to work on your latest project or a cozy spot to enjoy your morning coffee, a garden pod could be the perfect solution.
Things To Consider Before Purchasing a Garden Room
If you are considering getting a garden pod, here are some of the benefits that you can enjoy.
1. More Living Space
For many people, the idea of extra living space is a luxury. But it might be necessary for people who live in tiny houses or apartments.
If you're struggling to find enough room for your belongings or if you're constantly tripping over toys and furniture, a garden pod can provide the perfect solution.
Garden pods are self-contained units that can be placed in your backyard or garden. You can pick the one that best suits your needs because they are available in a variety of sizes and designs. Whether you're looking for a place to relax or an extra bedroom for guests, a garden pod can provide the perfect solution.
And because they're self-contained, they won't impact your property value or invade your neighbor's space. Therefore, a garden pod is a good option if you need more living space.
2. Storage Solution
For many of us, our homes are our haven. They're the places where we can relax and be ourselves. However, it can be all too easy for our homes to become cluttered and chaotic as life becomes busy. If you're looking for a storage solution that's both stylish and functional, then a garden pod could be the answer.
Garden pods are also an ideal storage solution for items you don't use regularly but don't want to get rid of completely. Seasonal clothes, holiday decorations, and sports equipment can all be stored in a garden pod, freeing up valuable space in your home. 
3. Affordable Alternative to Moving House
For many people, the idea of moving house is a daunting one. It is not only expensive and time-consuming, but it can be emotionally taxing as well. Those seeking a change of scenery, however, might have another choice.
Garden pods are becoming an increasingly popular choice for people who want to make a fresh start without leaving their homes behind.
Best of all, garden pods are usually much cheaper than buying or renting a new property, so they're worth considering if you're looking for an affordable way to expand your living space.
4. Quick and Easy to Install
Garden pods are a type of garden shed that can be installed quickly and easily. Unlike traditional garden sheds, which need to be assembled on-site, garden pods can be delivered pre-assembled to your home. 
Garden pods can be placed in any location, including on grass, concrete, or decking.
Cost Of Garden Pods
The cost of garden pods will vary depending on the size and specification of the pod you choose. Basic garden pods start at around £5,000, while more luxurious versions cost up to £20,000.
It is also worth bearing in mind that you may need to obtain planning permission before installing a garden pod, which could add further costs to your project.
However, many garden pods fall under the permitted development category, so no planning permission is necessary. To find out whether planning permission is needed for your proposed garden pod, it is always best to check with your local authority.
Garden pods are a great investment compared to other home remodeling initiatives like loft conversions or conservatories. Not only will you be adding extra living space to your home, but you will also be increasing its resale value should you ever decide to sell up in the future.
Garden pods are also much quicker and easier to install than traditional extensions, meaning minimal disruption to your daily life while the work is being carried out.
We would recommend UrbanPods for gaining more information on garden pods.
Conclusion
A garden pod can provide you with a private oasis in your backyard where you can read, relax, and enjoy your surroundings.
A garden pod may be the perfect solution for you if you're looking for an alternative to a traditional gazebo or shed. Are you considering getting a garden pod? Let us know in the comments below!