How Hemp is Farmed and Turned into CBD Biomass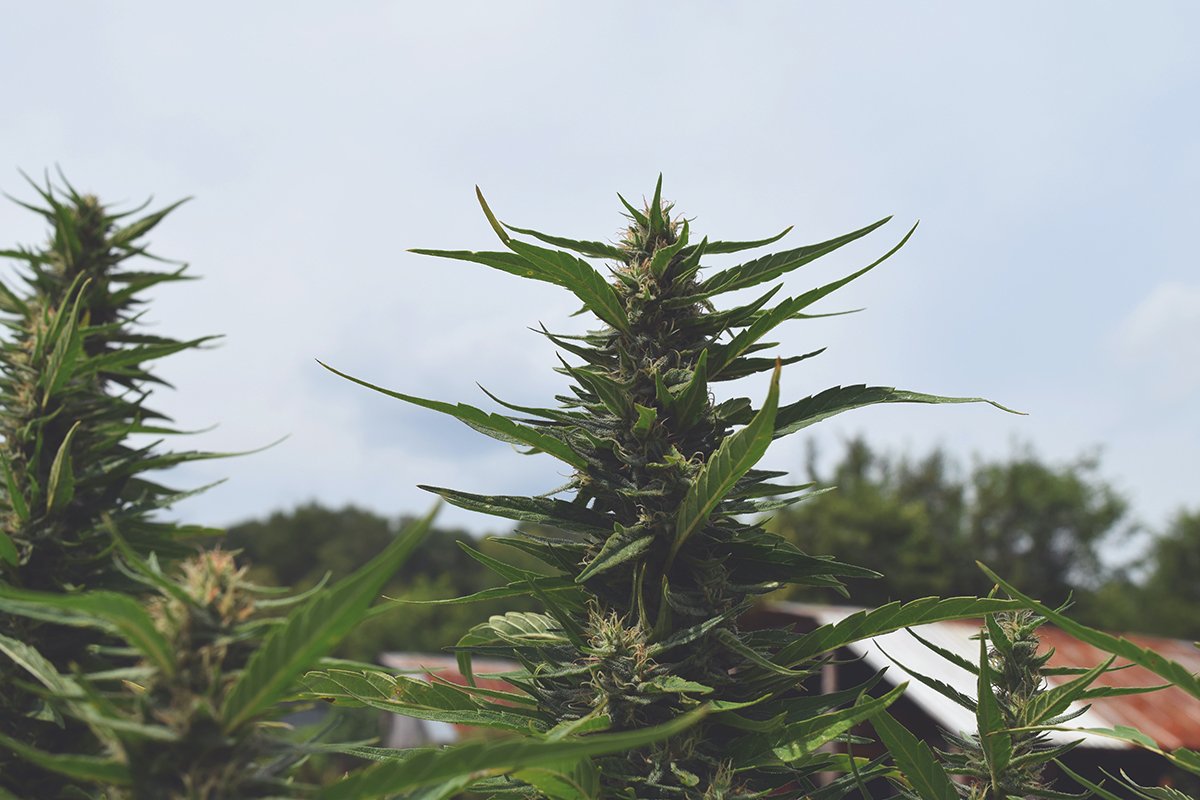 If there was ever a perfect time to grow hemp in America, it is now. For the first time in over 80 years, farmers can play the hemp game without looking over their shoulders, thanks to the passage of the Farm Bill in 2018.
The legislation allows farmers to legally grow the cash crop for both personal and commercial use. Now, hemp wholesale companies, retailers, farmers, and many other entities would love to know more about growing hemp for various uses.
In this guide, we explore farming and commercial of CBD-hemp in detail. We will give you a rundown on the growing process right from the basics of growing the hemp cone until it is converted into CBD biomass.
Understanding Hemp Varieties
Firstly you need to understand that there are three categories of it: fiber, grain, and high-CBD varieties. Here's a succinct explanation of each variety:
Fiber: This type of hemp produces long fibers and biomass and is primarily used in textiles, building materials, paper, composites, fuel, and more.
Grain: Thanks to their high fatty acid, protein, and fiber content, grain hemp is utilized for food and nutritional needs. Essentially, these varieties produce low cannabinoid content than their counterparts.
Cannabinoid (CBD) hemp: These are the most sought-after strains of hemp since they find use in pharmaceutical and nutraceutical industries. They are grown as female species for better yields and zero seed production. This is where the money is.
Growing a CBD hemp farm
Before growing cannabinoid hemp, it is always a good idea to find out what the law says about it. Once you understand the legalities and obtain the necessary approvals, the steps followed in growing the crop include the following:
Choice of Equipment: The first thing is to select the farming equipment to use for planting, harvesting, and extraction the CBD.
Planting and Weeding: Typically, the planting season begins the end of May till the first week of June. Hemp clones, provided by in-state processors, are transplanted into 40" rows on the ground. After planting, the hemp needs to have sufficient moisture to fix the roots. Weeding is done using hoes or row cultivation. No herbicides, fungicides, and insecticides are allowed.
Harvesting: CBD hemp grows rapidly within the first 60 days. When it reaches maturity, the field will have to be inspected for male plants as these can cause pollination and a drop in the CBD concentration. After between 100 and 120 days, the female-only crop would be heavy with cannabinoid content both on its flowers and biomass, yet less than 0.3% THC. Once harvesting is done, the crop is dragged down to any available drying point—a rack, shed, tobacco barn, fan, dehumidifiers, mechanical dryers, and even straight to extraction.
CBD hemp farming is quite intensive but if done right, it can be a goldmine. The success of the process lies in understanding all the laws associated with hemp and choosing the right equipment. The rest is mostly trial and error alongside wit and instinct.

6 Expert Tips to Find the Right Lawn Mower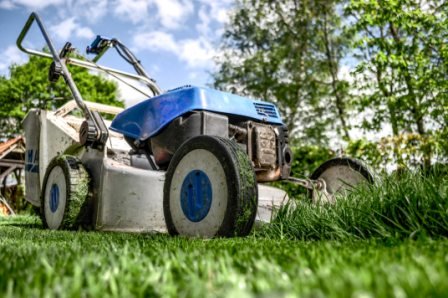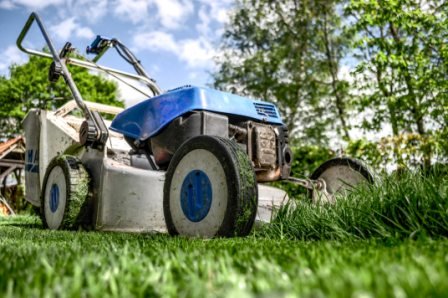 Planning to buy a lawn mower for your garden? It will be wise to think of a few factors before you invest on a lawn mower. Starting from the size of the garden to the frequency of mowing, everything has to be taken into consideration because lawn mowers can be quite expensive. In addition to the brand, features, and the price of the mower, you should also keep an eye on the shape and size of the topography. But there are three main factors that will help you decide the best lawn mower for your garden: the level of terrain, the number of obstacles in the garden such as plants, flower beds, trees, etc, and the size of the garden. Here are some of the lawn mowers that will be suitable for you:
1. Walk-behind mowers
Probably the most popular of all the lawn mowers is the walk-behind variant that will give you plenty of options to mow your lawn. These are generally two-stroked mowers that have the ability to cut yards of lawn continuously without any interruption. Moreover, these mowers can run for years and they require very low maintenance too. The ideal size of the walk-behind mowers is 20" to 22". You should always measure the length and width of the garden along with the size of the yard gate so that you don't have any problem while using the mower.
2. Zero-turn mowers
These mowers are hugely popular when it comes to mowing golf courses and landscapes. They are easy to use as they offer high-speed cutting and can turn very precisely. There will be two lap bars that you will act as the driving wheel. You have to maneuver the bars carefully to make sure that you are mowing the right areas of the lawn. If you have a huge lawn that has got big obstacles such as ponds or trees, then a zero-turn mower will be the right choice. With the fast mowing capability, it will be easier to cut down the grass in a relatively short period of time. This will allow you to mow a large area very quickly.
3. Push mowers
Push mowers are the most common in houses that have a small garden in front with grass in it. These mowers are small in size and you have to push them manually to cut the grass. The blades are attached between the two wheels and they are appropriate for mowing small patches of grass in the garden. There is no engine to operate this mower. So, you will have to push it around the areas that you want to clean. The standard size of these mowers is 16" but you can get a bigger variant that measures 20" or even a smaller variant that measures 14". One of the benefits of the push mowers is that they are really affordable. Their price varies from $80 to $110 because of their manual operation and size.
4. Gas or electric motor-powered mowers
There are various pros and cons of buying a gas or electric motor-powered mower. First of all, electric mowers are absolutely a gem because of their precision and cleanliness. They are easier to operate and do not create any mess while you mow. However, they can run out of power if you don't have two batteries. The corded mowers are still okay but the size of the cord will be a challenge. But if you are using cordless mowers, then you need to have a couple of extra batteries charged up.
Gas mowers, on the other hand, can be more powerful and precise and electric mowers. According to Discover Ziehler, they have the ability to last longer but there are a couple of factors that can get in their way. First, they require frequent maintenance so that the gas does not run out. You have to constantly check the level of gas left in the mower so that it does not stop working all of a sudden. The second thing is it creates a lot of mess while cutting the grass. That is something that the electric mowers do not have. You will have to keep cleaning the grass after mowing for a few minutes so that the blades can cut through better and quicker.
5. Self-propelled mowers
These are all-wheel mowers that are quite heavy to drive around. They have the capability to cut through grass quickly but their weight can be a challenge when you are going uphill. Make sure that you buy this model only when you are planning to mow a flat lawn because, with so much weight, it will be difficult to maneuver the mower on various parts of the lawn.
6. Riding mowers
Those who find it extremely difficult to use a push mower or take a lot of time to mow a small lawn, it will be better to buy a riding mower. This type of mower will offer the basic facilities of mowing. They are just push mowers with an electric motor in the rear end so that you can drive the mower instead of having to push it around the lawn. In fact, this can be a cost-effective solution if you don't want to spend a huge amount on a mower but want to get the job done somehow. They are easy to operate and can mow small gardens very quickly. Depending on the size of the mower, you can look to spend between $600 and $1000 to get one of these mowers for your garden.
Buying a lawn mower can be a big investment. You will have to decide what the priorities are and then find the right type of mower according to the different features given above. There are several varieties of mowers from different brands that you can get but the size of the lawn and the comfort that you want to get while cutting the grass can be two big factors to decide which type of mower will be best suited for your garden.