How to Choose Garden Furniture: 5 Factors to Consider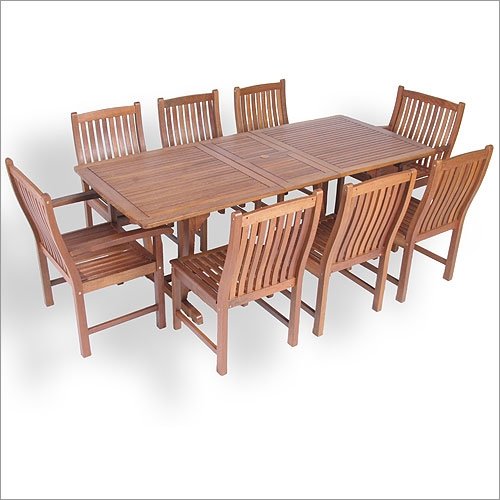 In buying outdoor garden furniture, there are certain factors you need to check for first to ensure that you spend your money on furniture pieces that will truly answer your needs. Budget is of course an important factor that you need to consider in shopping for your home and outdoor furnishings, but aside from that, the other factors where you could use more helpful information about include furniture material, style, size versus available space, comfort, and maintenance requirements. These five factors are further discussed in this simple but essential guide to buying the right outdoor furniture.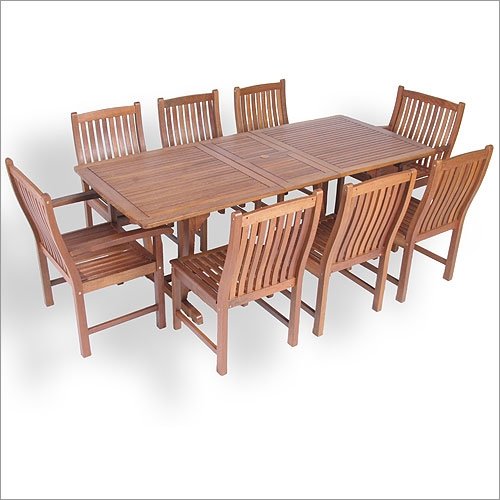 Material
Outdoor furniture is typically made of materials that can resist the elements better, such as rattan, timber, wrought-iron, aluminum, and stainless steel. Choose natural plant materials for an easy outdoorsy feel, or more modern metal materials for added character and spunk.

Style
Furniture style largely depends on material. Small wrought-iron chairs, for instance, usually have intricate designs that reflect the French style with an antique touch. Chunky timber benches inspire a more rustic ambience, while sleek stainless steel chairs offer sophisticated elegance.
Space
Take out that measuring tape and work out how much space you actually have for your garden furniture. Take care to leave ample space over for walkways and enough room for other movement; you don't want your furniture to look like they've been crammed in too tightly without enough elbow room left over. Note down the measurements you have made and refer to it while shopping for your outdoor furniture, whether you're just looking at online catalogs or visiting physical furniture showrooms. Do not commit to buying furniture without checking whether its dimensions will comfortably fit your available space. No matter how elegant the design or high-quality the material, if the piece doesn't actually fit the area, it will be of no practical use to you and you'll end up wasting time, money, and effort.
Comfort
Your garden furniture will not be there for mere display; they need to be functional pieces you can not only use, but actually enjoy using. The key to this is checking for comfort before purchasing furniture pieces such as sofa sets, chairs, sun loungers, daybeds, and deck chairs. If you're buying a rattan chair, for instance, sit in it and get a feel for fit and comfort. Is the chair seat roomy enough to fit you front to back and side to side, but without having you feel dwarfed by its size? If it comes with a cushion—which is recommended, to prevent sagging over time—does it have ample padding? If you're shopping for a rattan dining set, check that the seat heights are appropriate for the table height, and that the table's legs give the sitters plenty of clearance.
Maintenance
Maintenance needs are determined by furniture material. All-weather wicker rattan furniture will need a simple routine cleaning involving a soapy but not wet wiping using a soft cloth, and air-drying it afterwards. You may use a small toothbrush dipped in soapsuds to reach the small crevices in woven furniture, but you would need to be careful not to soak rattan furniture. As for aluminum, stainless steel, or plastic furniture, you can hose them down with warm water to clear away airborne dust and dirt. With wrought-iron metal chairs made of more traditional heavy cast iron, you will need to protect them from rust by protecting them from rain exposure and performing routine repainting.
For more information visit https://poshh.co.uk/

Why You Should Consider Getting a Garden Pod
A garden pod is a small, freestanding structure that can be applied for multiple uses. Commonly used as sheds or studios, garden pods provide a sheltered space where you can enjoy your garden without being exposed to the elements.
Garden pods can also be used as greenhouses, giving you the perfect environment to grow your own plants and vegetables. It's understandable why garden pods are growing in popularity, given their wide range of applications.
Whether you're looking for a place to work on your latest project or a cozy spot to enjoy your morning coffee, a garden pod could be the perfect solution.
Things To Consider Before Purchasing a Garden Room
If you are considering getting a garden pod, here are some of the benefits that you can enjoy.
1. More Living Space
For many people, the idea of extra living space is a luxury. But it might be necessary for people who live in tiny houses or apartments.
If you're struggling to find enough room for your belongings or if you're constantly tripping over toys and furniture, a garden pod can provide the perfect solution.
Garden pods are self-contained units that can be placed in your backyard or garden. You can pick the one that best suits your needs because they are available in a variety of sizes and designs. Whether you're looking for a place to relax or an extra bedroom for guests, a garden pod can provide the perfect solution.
And because they're self-contained, they won't impact your property value or invade your neighbor's space. Therefore, a garden pod is a good option if you need more living space.
2. Storage Solution
For many of us, our homes are our haven. They're the places where we can relax and be ourselves. However, it can be all too easy for our homes to become cluttered and chaotic as life becomes busy. If you're looking for a storage solution that's both stylish and functional, then a garden pod could be the answer.
Garden pods are also an ideal storage solution for items you don't use regularly but don't want to get rid of completely. Seasonal clothes, holiday decorations, and sports equipment can all be stored in a garden pod, freeing up valuable space in your home. 
3. Affordable Alternative to Moving House
For many people, the idea of moving house is a daunting one. It is not only expensive and time-consuming, but it can be emotionally taxing as well. Those seeking a change of scenery, however, might have another choice.
Garden pods are becoming an increasingly popular choice for people who want to make a fresh start without leaving their homes behind.
Best of all, garden pods are usually much cheaper than buying or renting a new property, so they're worth considering if you're looking for an affordable way to expand your living space.
4. Quick and Easy to Install
Garden pods are a type of garden shed that can be installed quickly and easily. Unlike traditional garden sheds, which need to be assembled on-site, garden pods can be delivered pre-assembled to your home. 
Garden pods can be placed in any location, including on grass, concrete, or decking.
Cost Of Garden Pods
The cost of garden pods will vary depending on the size and specification of the pod you choose. Basic garden pods start at around £5,000, while more luxurious versions cost up to £20,000.
It is also worth bearing in mind that you may need to obtain planning permission before installing a garden pod, which could add further costs to your project.
However, many garden pods fall under the permitted development category, so no planning permission is necessary. To find out whether planning permission is needed for your proposed garden pod, it is always best to check with your local authority.
Garden pods are a great investment compared to other home remodeling initiatives like loft conversions or conservatories. Not only will you be adding extra living space to your home, but you will also be increasing its resale value should you ever decide to sell up in the future.
Garden pods are also much quicker and easier to install than traditional extensions, meaning minimal disruption to your daily life while the work is being carried out.
We would recommend UrbanPods for gaining more information on garden pods.
Conclusion
A garden pod can provide you with a private oasis in your backyard where you can read, relax, and enjoy your surroundings.
A garden pod may be the perfect solution for you if you're looking for an alternative to a traditional gazebo or shed. Are you considering getting a garden pod? Let us know in the comments below!