How to Choose Garden Furniture: 5 Factors to Consider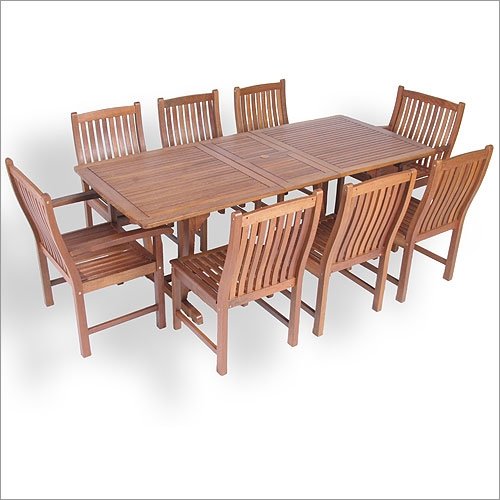 In buying outdoor garden furniture, there are certain factors you need to check for first to ensure that you spend your money on furniture pieces that will truly answer your needs. Budget is of course an important factor that you need to consider in shopping for your home and outdoor furnishings, but aside from that, the other factors where you could use more helpful information about include furniture material, style, size versus available space, comfort, and maintenance requirements. These five factors are further discussed in this simple but essential guide to buying the right outdoor furniture.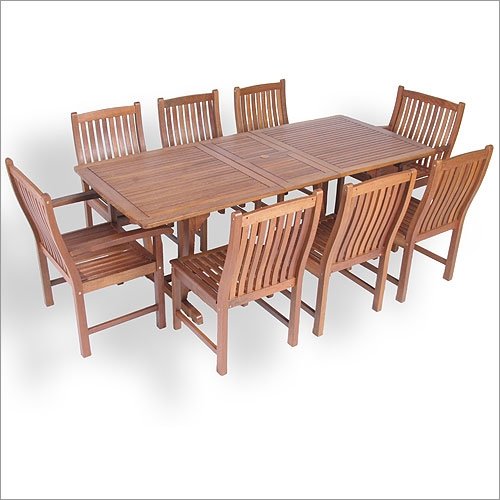 Material
Outdoor furniture is typically made of materials that can resist the elements better, such as rattan, timber, wrought-iron, aluminum, and stainless steel. Choose natural plant materials for an easy outdoorsy feel, or more modern metal materials for added character and spunk.

Style
Furniture style largely depends on material. Small wrought-iron chairs, for instance, usually have intricate designs that reflect the French style with an antique touch. Chunky timber benches inspire a more rustic ambience, while sleek stainless steel chairs offer sophisticated elegance.
Space
Take out that measuring tape and work out how much space you actually have for your garden furniture. Take care to leave ample space over for walkways and enough room for other movement; you don't want your furniture to look like they've been crammed in too tightly without enough elbow room left over. Note down the measurements you have made and refer to it while shopping for your outdoor furniture, whether you're just looking at online catalogs or visiting physical furniture showrooms. Do not commit to buying furniture without checking whether its dimensions will comfortably fit your available space. No matter how elegant the design or high-quality the material, if the piece doesn't actually fit the area, it will be of no practical use to you and you'll end up wasting time, money, and effort.
Comfort
Your garden furniture will not be there for mere display; they need to be functional pieces you can not only use, but actually enjoy using. The key to this is checking for comfort before purchasing furniture pieces such as sofa sets, chairs, sun loungers, daybeds, and deck chairs. If you're buying a rattan chair, for instance, sit in it and get a feel for fit and comfort. Is the chair seat roomy enough to fit you front to back and side to side, but without having you feel dwarfed by its size? If it comes with a cushion—which is recommended, to prevent sagging over time—does it have ample padding? If you're shopping for a rattan dining set, check that the seat heights are appropriate for the table height, and that the table's legs give the sitters plenty of clearance.
Maintenance
Maintenance needs are determined by furniture material. All-weather wicker rattan furniture will need a simple routine cleaning involving a soapy but not wet wiping using a soft cloth, and air-drying it afterwards. You may use a small toothbrush dipped in soapsuds to reach the small crevices in woven furniture, but you would need to be careful not to soak rattan furniture. As for aluminum, stainless steel, or plastic furniture, you can hose them down with warm water to clear away airborne dust and dirt. With wrought-iron metal chairs made of more traditional heavy cast iron, you will need to protect them from rust by protecting them from rain exposure and performing routine repainting.
For more information visit https://poshh.co.uk/

Unique Gadgets Every Gardener Should Have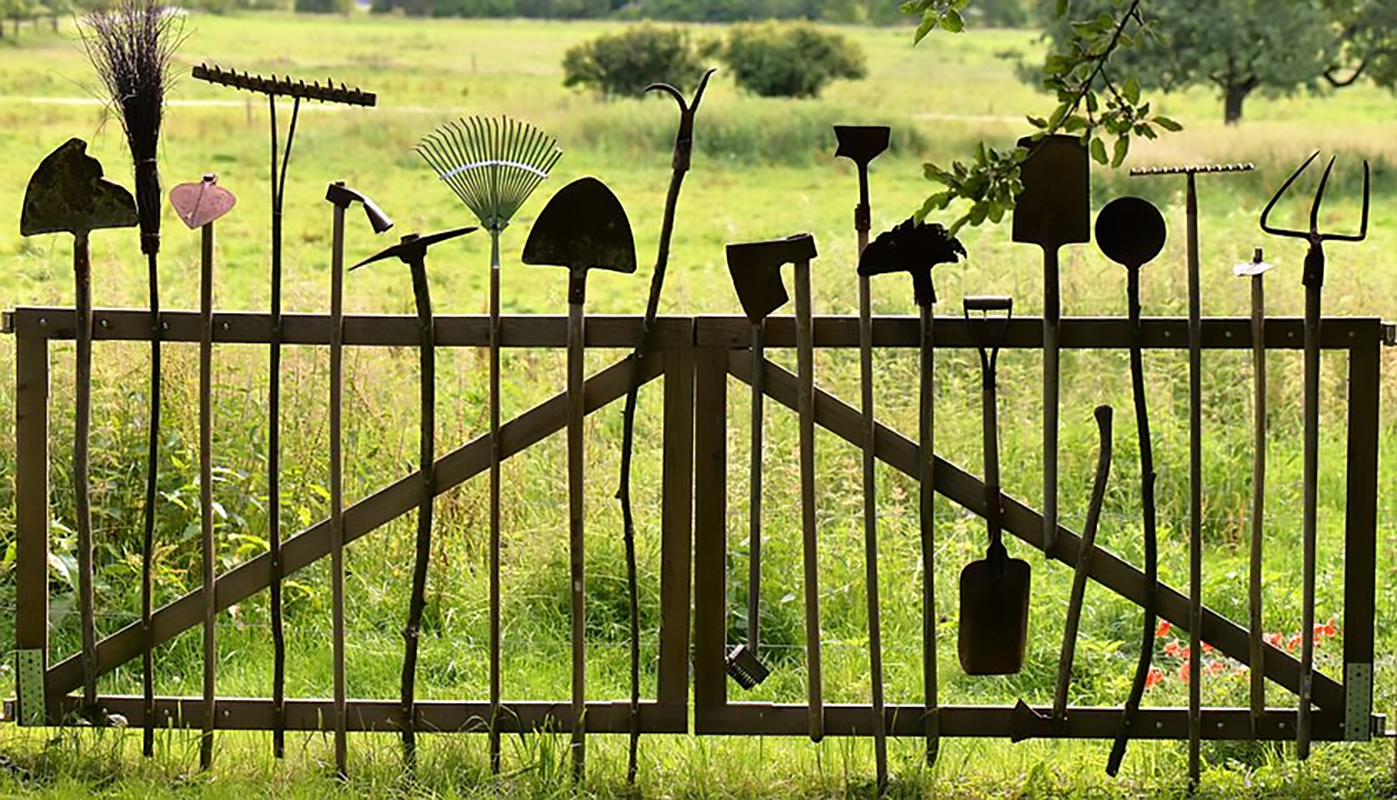 Every experienced gardener knows that they must have the necessary gadgets to help them in their hobby. If you have a parent who loves gardening, you may realize that they may have everything they need when it comes to pots, fungicide, and other needs for their plants. Still, there are likely to be some gadgets that are missing from their arsenal. Here are a few that you should consider:
Thermal Weeder
Weeds are a gardener's worst enemy. A considerable part of maintaining their garden is often spent on weeding. Those who want to make sure that they can spend their time potting and repotting their plants should make sure they have a thermal weeder. This gadget helps to blast away weeds with a temperature that can reach up to 600 degrees Celsius. Even deep-rooted weeds are easily killed within minutes. Since it utilizes temperature, there's no need to use dangerous chemicals that can harm their plants.
Rolling Composter
Serious gardeners know how important it is to have their own compost pile at home. These compost piles can grow into compost heaps that will usually take several months of turning. Not only is this time-consuming, but it is also back-breaking. Having a rolling composter can get this job done within weeks. All you have to do is to place all your waste ingredients into the composter and roll it, cutting down on any back-breaking hours spent on your compost mounds.
Digital Soil Tester
Gardeners need to check the quality of their soil before planting anything always. Often, these gardeners will use an old-fashioned kit. Since soil quality will usually change, it can be a time-consuming activity. With a digital soil tester, it will be easier to check for soil quality with a simple touch of the button. The great thing about this tester is that it can also help them test their garden whenever they like.
Tool Sharpener
Most gardeners will have tools for pruning, hoeing, cutting, grafting, and even trimming, but most of them will never think about buying a sharpener, a special piece of gear that can help them sharpen a multitude of their tools. So if you have the same issue, you should consider having a multi-tool sharpener.
Mobile Potting Bench
A gardener will spend a lot of time potting and repotting their plants. When plants need to propagate, gardeners will need to put their little plant babies into their own little pots. To make the process as organized as possible, it needs to be done on an organized work station. For many gardeners, their potting areas often end up cluttered. One way to prevent this is to have a mobile potting bench that you can easily take around your garden.
Herb Aero Garden
If you are a gardener, you probably spend most of your time outdoors, perhaps even in extreme weather. If you want to be able to continue gardening while indoors, you should buy yourself an herb aero garden. It is a great alternative if your indoors do not have the appropriate lighting to accommodate most of your plants.
When you think of a gift for your parents, you always have to think about their hobbies. If they are avid gardeners and love to play with soil and plant many different species, gifting them with these gardening gadgets will surely be a hit.