Household Waste Management for Gardeners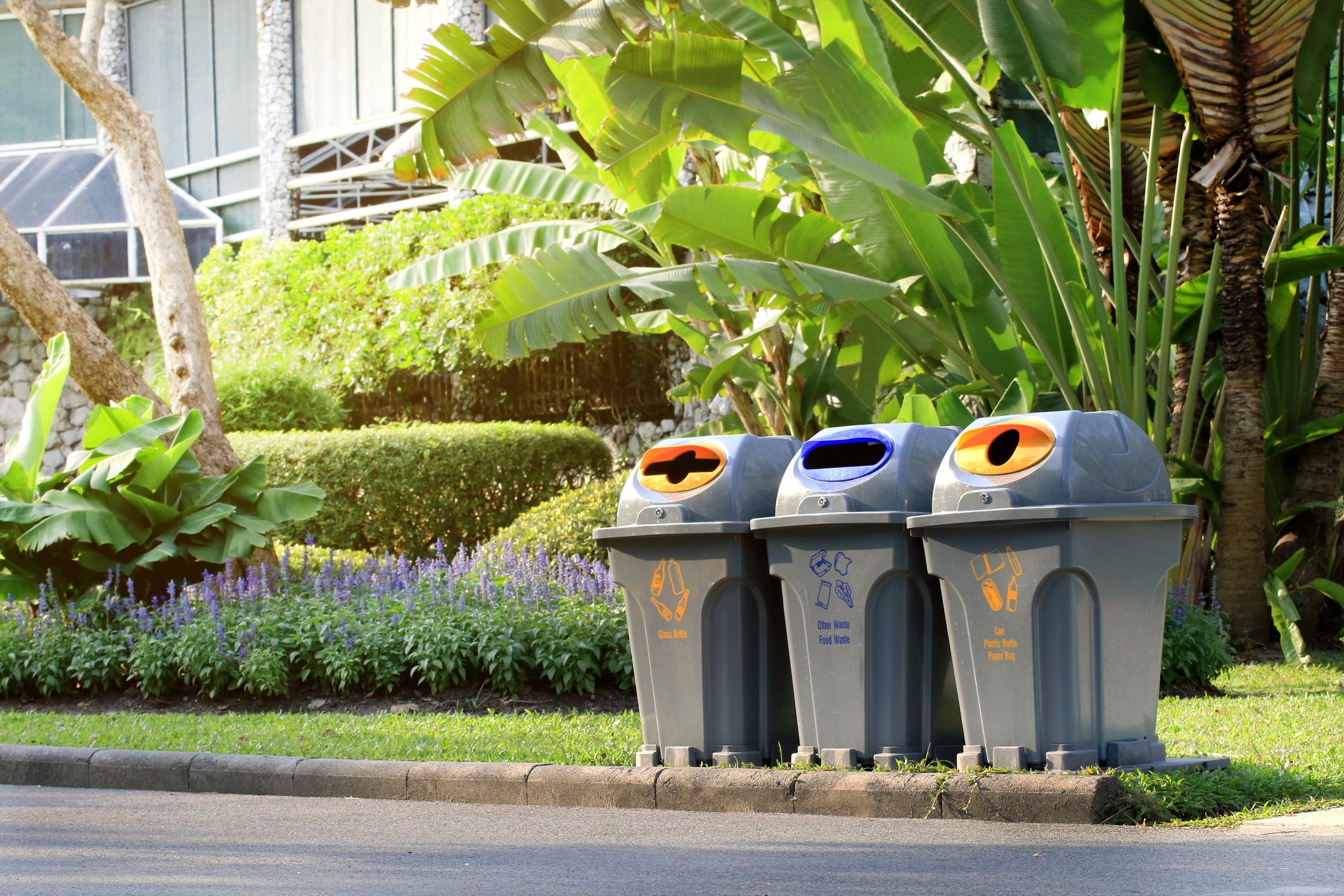 Navigating the path of sustainable living is no easy feat; each action, each decision carries a significant environmental footprint. As the world pivots towards green consciousness, adopting effective household waste management tactics has never been more essential.
Learning to smartly manage your household waste not only reduces landfill loads but opens up numerous loopholes to facilitate garden growth and improvement. If you're in pursuit of a quick waste disposal service right on your land, all while aiding in the sustainable growth of your plants – then this article serves as your comprehensive guide.
Understanding Household Waste
Every average household generates an array of waste types – paper, plastic, metal, glass, and organic material. Each has its disposal method and potential for eco-friendly recycling or composting. Understanding these differences pivots you towards more considerate disposal habits and uncovers options for reutilizing various wastes as nourishment and care for your garden.
The Gardener's Perspective
As a gardener, you likely possess an inherent affinity with nature, aspiring to cultivate life amidst the soil while embracing earth's raw beauty. Yet, gardening is so much more than nurturing plants; it's a call for sustainable living, responsible resource consumption and efficient waste management.
Identify Recyclable Waste
Sorting household waste into recyclable and non-recyclable components sets a strong foundation for efficient waste management practices. Observe what originates from your daily habits. Is it biodegradable? Can it serve other purposes once its primary use is over? Asking such questions can increase awareness about recyclables in your home and divert substantial amounts from landfill contributions.
Composting Techniques
Kitchen scraps like fruit peels and vegetable leftovers make suitable feedstock for compost heaps. Composting these organics enriches garden soil structure while enhancing its capacity to sustain plant life robustly. By moderating temperature conditions and turning compost piles regularly, you allow microorganisms to degrade organic matter effectively.
Benefits of Organic Fertilizers
Utilizing homemade compost as organic fertilizer furnishes myriad benefits for your garden flora. It reintroduces nutrients into the ground and helps conserve soil moisture. Moreover, fostering beneficial soil organisms promotes natural pest resistance within plants.
Responsible Usage of Chemicals
Prudent use of any chemical agents like pesticides or weed killers further champions sustainable gardening endeavors. Being mindful of application dosages limits potential runoff into water bodies – safeguarding natural ecosystems while preventing groundwater contamination.
Green Gardening Equipment
Considering sustainability even when selecting tools amplifies a gardener's green impact. Opting for manual tools reduces dependence on power-run machinery that contributes to greenhouse gas emissions.
Disposing Non-Recyclable Waste
For hardcore non-recyclables like certain plastic types that offer no fertile benefits lest contamination threats – opting for designated recycling programs eases the disposal process.
Sustainable Water Management
Encouraging rainwater harvesting techniques or reuse of greywater from households ensures optimal water usage in gardens – bolstering resource conservation efforts whilst conserving municipal supplies.
Environmental Legislation for Gardeners
Adhering strictly to local environmental codes pertaining to gardening activities ensures that local ecosystems retain their integrity despite cultivation activities.
Successful Households' Experiences
By examining testimonies from fellow gardeners who've incorporated household waste into successful gardening routines can provide valuable insights on real-life application scenarios besides encouraging first-hand trials.
Sustainable Pest Control
When it comes to pest control, the option of reaching for an easy spray bottle filled with insecticides can be tempting. Such chemicals, however, carry a harsh environmental footstep and can even prove detrimental to your garden's biodiversity in the long haul. Consequently, adopting sustainable methods of keeping pests at bay becomes paramount.
Upcycling Garden Accessories
You don't need to make frequent trips to garden supply stores for ornaments and accessories when you are armed with creativity and upcycling. Old boots, broken pots, or even buckets can serve as unique potting options adding a whimsical touch to your green spaces. Used tires double up as planters while discarded pallets can reinvent themselves as innovative vertical garden structures.
Creating a Pollinator Garden
In the garden ecosystem, pollinators such as bees, butterflies, and birds play a pivotal role – they promote increased flowering and fruit production besides contributing to overall plant health. Creating an inviting setting for these tiny troopers can transform your garden into a vibrant hub encouraging pollination and contributing positively to the local ecology.
Water Conservation Practices
Watering your garden judiciously can conserve precious water resources. Adopt techniques such as drip irrigation, which reduces water wastage by directing it to the plant roots. Additionally, mulching around plants helps reduce water evaporation and thus saves water usage. An intelligent choice of plants with low-water requirements contributes positively to conservation efforts while also reducing maintenance needs.
Conclusion
Embracing effective solid waste management practices provides a unique breadth for reinventing conventional gardening wisdom while transforming regular chores into meaningful environmental actions. By recognising the merit in simple strategies like composting kitchen scraps or conserving water resources, you contribute tangibly towards environment preservation over time.

Mastering Lawn Care in Lancaster County: A Guide to Riding Mowers
Choosing the best lawn mower for your needs can seem like quite the task. Unless you're a landscaper, you likely aren't aware of just how many styles of mowers exist these days. You have your traditional manual push mowers, your walk-behind mowers, and your stand-on mowers. Then you have riding mowers and even robotic lawnmowers! Not to mention the different styles, brands, and attachments you can get that need to be compatible.
The style of lawn mower you choose will depend heavily on the size of your yard and your comfort during spring and summer weather. Today, we're going to look specifically at riding mowers to help you choose the best options for your Lancaster County property.
Advantages of Using a Riding Lawn Mower
Each style of mower has its pros and cons. Riding mowers tend to be one of the more popular choices these days, for good reason. For one, they can cover a lot more ground in a fraction of the time than a push or stand-on mower. They're also safer; most riding mowers have a kill switch under the seat. If you leave the seat, it powers off.
Sometimes we aren't thinking clearly in an emergency. For a dramatic example, if you see your kid heading for a collision with an oncoming vehicle, it's no surprise if you dart out of that seat and run to catch them with no thought for the ignition. You can rest easy knowing your lawnmower will stop itself.
Additionally, the blades are harder to access and most riding mowers have a 'blow chute' that directs any debris coming out of it, from grass clippings to small stones. These won't be jumping up to try and drill a hole in your jeans anytime soon.
Another great benefit to riding mowers is that they're accessible to a larger number of homeowners. Now, they aren't perfect— people with disabilities may have issues driving one. But they are great for people with mobility issues who can't stand for the entirety of their lawn or shove around a heavy mower on their own. It's also great for seniors who are still active but looking to reduce their risks, especially in lawn care.
Most riding mowers also have more options than manuals, pushes, or stand-ons. They come with mulching options, bagging options, and more. You can easily adjust speed and blade height to get the healthiest cut for your lawn. And, let's be honest, some of those seats are pretty darn comfortable, especially when you're having to be out in the heat of summer doing yard work.
Choosing the Right Riding Mower
One of the major cons of riding mowers? All the choices! It can easily get overwhelming when you want to look at riding lawn mowers for sale. You have different styles, cut widths, and features to explore. Let's take a quick peek at some of the options.
Riding Mowers, Garden Tractors, and Zero-Turn Mowers
The first differentiation is mowers versus garden tractors. Your standard riding mower will have a pretty simple design and use a steering wheel or two handles to control turns. Their attachments generally involve bagging, leaf disposal, aeration, seeding, dethatching, etc.
On the other hand, you have garden tractors. These tough guys use powerful engines and heavy-duty transmissions. They also work with more ground engagement, like a drag harrow or a plow. If you have several acres, you may need a more powerful machine like a garden tractor.
Both can generally handle hitching to pull other equipment around and some form of snow removal.
Next, we have what's called a 'zero-turn' mower. A zero-turn is closely related to the standard riding mower with one big difference: maneuverability. These mowers are popular for their sharp pivot abilities and front caster wheels. Zero-turn mowers can easily navigate obstacles in a lawn, from planter circles around trees to the decorative farm equipment you planted your spring flowers in.
These use a pair of lap bars or levers instead of a steering wheel to give you more precision control. They have a good forward speed and can get close to landscaping features without causing damage, cutting back on your need to use an edger.
Riding Mower Transmissions
There are three major styles of transmission in today's mowers: manual, auto, and hydrostatic.
Manual transmissions for riding mowers offer you a range of set speeds to choose from; you don't need to stop or clutch to switch between them. Automatic tends to rely on its gas pedal for your speed, much like an automatic car will. If you have solid foot and ankle mobility, it's a good choice for if you need to change your speed often, like slowing down for obstacles. If you don't, the manual offers a more stable speed that just needs a shifted lever to change.
Then you have hydrostatic. These work a lot like automatic transmissions, except you don't have belts. Instead, fluid transfers power from the engine to the wheels. This gives you a smoother ride and also tends to require less maintenance, extending the life span. Of course, these benefits come with a price tag to match.
Other Features and Options
Once you know what style and transmission fits your needs and budget, you can start thinking about other features:
Cut width: how wide a strip the mower cuts per pass. The more acreage you need to cover, the wider inch cut you'll want to find.
Deck wheels: these help you maintain a consistent cut over uneven terrain. If your yard isn't very smooth, look for a model with more deck wheels to avoid gouging your lawn.
Comfort features: some mowers have cup holders, while others have rubber foot pads. While this may not be a priority for some folks, it can make mowing more manageable for others.
Maintenance features: check out what your potential mower requires or offers for oil changes, fuel, or grease fittings for easy maintenance.
Resistance to damage: if you're worried about brushing up against obstacles or training the next generation of mower, such as kids or grandkids, consider a riding mower with a bumper or brush guard. Other mowers have thick-gauge steel to resist damage better.
Maintenance Matters
Whatever features you decide to go for, it's important that you keep up with maintaining your mower. This includes proper storage, winter prep, and overall engine maintenance. Make sure you thoroughly read the manual for any tips and tricks, or talk to someone at your local garden store or where you're shopping for the mower. Make sure the standard maintenance for a model is something you can handle with your time and budget or something you can afford the maintenance plan on.
Mowers are a heavy investment; make sure you get the most life out of yours by thoroughly considering all the features available and keeping up with maintenance.