Attract Wildlife to Your Garden with These Tips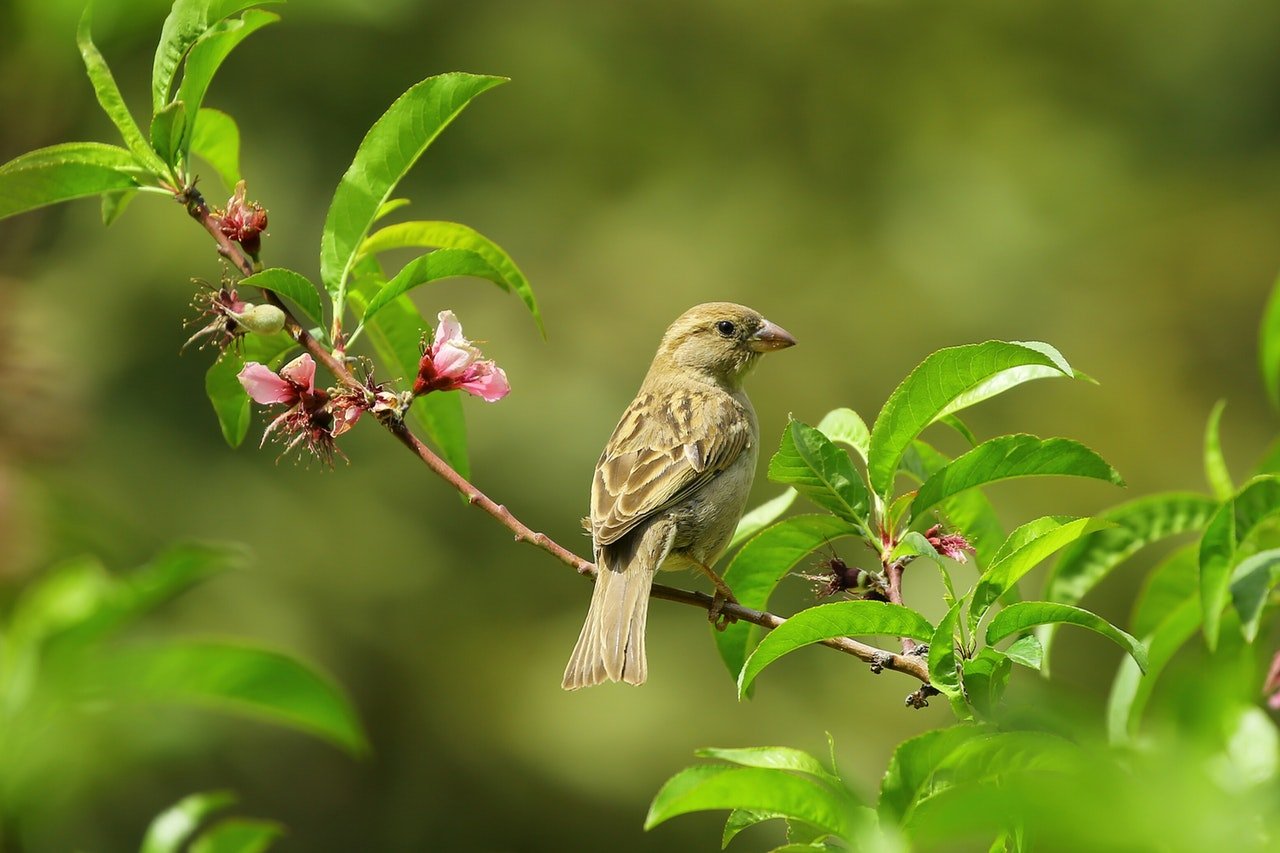 It's not just humans who enjoy gardens, in the right conditions they can also draw in a whole host of wildlife. There's nothing more pleasurable than quietly watching animals go about their business right in your back garden, and taking in the wonder of nature. The following tips will help you to make your garden a much more attractive place for wildlife, and turn it into a haven for all sorts of different animals.
Choose Your Flowers Carefully
First things first, you'll want to carefully plan the flowers that you grow in your garden. If you want your garden to be full of wildlife, then you should opt for flowers which provide pollen and nectar for a long period of time. So-called "double flowers", and flowers which are big and over-blown due to years of cultivation, are a definite no-no. On the other hand, choosing a mixture of flowers that bloom in the spring, such as crocuses, to those which bloom well into the autumn, like Michaelmas daisies and ivy, will ensure that your garden is always a hub for bees and other insects. What's more, it will also bring a splash of color to your garden for a longer period of time- giving you more pleasure from your garden, and making it more attractive to birds, too.
Invest in a Bird Feeder
By far the easiest way to attract wildlife to your garden is to invest in a bird feeder and to put out food for birds. This will bring them in all year round, especially in winter, when your food could mean the difference between life and death for them. The great thing about a bird table or bird feeder is that it's impossible to miss the birds that come swooping down to have a nibble at what's on offer. A bird bath is another good addition to any garden, since you'll be able to see the visiting birds rinse themselves off, which is always a treat.
Two things to bear in mind with bird feeders: firstly, make sure that the feeder is high up enough that no neighborhood cats will be able to jump up at the birds when they come to eat. Secondly, you'll want to put out a mixture of foods such as sunflower seeds, fat balls, and peanuts to supplement the birds' natural diet of berries and nuts. If you're lucky, you might even see the odd squirrel pop up for a bite to eat!
Add a Water Feature
A simple pond is an excellent way of attracting all sorts of animals, such as frogs and newts, to your garden. This doesn't have to be particularly big- in a pinch, a mere container of water will do. While it can be tempting to put fish in the pond, these will scare off any smaller creatures, and may be eaten by larger birds like herons, so think carefully before you head to the pet shop. You'll also want to ensure there's a sloping side to the pond, so frogs and the like can easily get in and out. Finally, be patient and allow water plants to grow naturally- creating a mini-ecosystem that will draw in a whole host of creatures.
Let Nature Take Its Course
Those of us who love our gardens will naturally want them to look their best. However, consider easing back on that cleaning if you want to see more animals in your garden. By leaving out piles of leaves and twigs, you will be giving creatures a tempting place to live, as well as food for the winter months. So, let those perennials grow, and perhaps tuck a pile of stones away in the corner of your garden to give amphibians somewhere to hibernate safely.
Information for this article was provided by LawnMowerHut.com.

6 Expert Tips to Find the Right Lawn Mower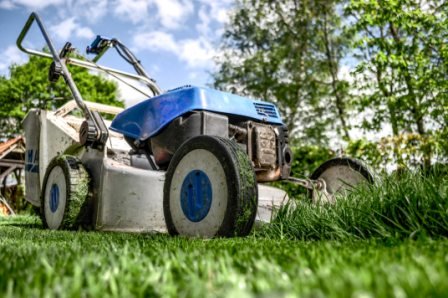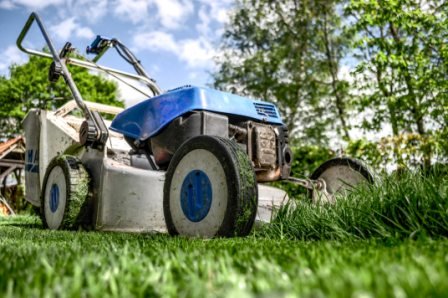 Planning to buy a lawn mower for your garden? It will be wise to think of a few factors before you invest on a lawn mower. Starting from the size of the garden to the frequency of mowing, everything has to be taken into consideration because lawn mowers can be quite expensive. In addition to the brand, features, and the price of the mower, you should also keep an eye on the shape and size of the topography. But there are three main factors that will help you decide the best lawn mower for your garden: the level of terrain, the number of obstacles in the garden such as plants, flower beds, trees, etc, and the size of the garden. Here are some of the lawn mowers that will be suitable for you:
1. Walk-behind mowers
Probably the most popular of all the lawn mowers is the walk-behind variant that will give you plenty of options to mow your lawn. These are generally two-stroked mowers that have the ability to cut yards of lawn continuously without any interruption. Moreover, these mowers can run for years and they require very low maintenance too. The ideal size of the walk-behind mowers is 20" to 22". You should always measure the length and width of the garden along with the size of the yard gate so that you don't have any problem while using the mower.
2. Zero-turn mowers
These mowers are hugely popular when it comes to mowing golf courses and landscapes. They are easy to use as they offer high-speed cutting and can turn very precisely. There will be two lap bars that you will act as the driving wheel. You have to maneuver the bars carefully to make sure that you are mowing the right areas of the lawn. If you have a huge lawn that has got big obstacles such as ponds or trees, then a zero-turn mower will be the right choice. With the fast mowing capability, it will be easier to cut down the grass in a relatively short period of time. This will allow you to mow a large area very quickly.
3. Push mowers
Push mowers are the most common in houses that have a small garden in front with grass in it. These mowers are small in size and you have to push them manually to cut the grass. The blades are attached between the two wheels and they are appropriate for mowing small patches of grass in the garden. There is no engine to operate this mower. So, you will have to push it around the areas that you want to clean. The standard size of these mowers is 16" but you can get a bigger variant that measures 20" or even a smaller variant that measures 14". One of the benefits of the push mowers is that they are really affordable. Their price varies from $80 to $110 because of their manual operation and size.
4. Gas or electric motor-powered mowers
There are various pros and cons of buying a gas or electric motor-powered mower. First of all, electric mowers are absolutely a gem because of their precision and cleanliness. They are easier to operate and do not create any mess while you mow. However, they can run out of power if you don't have two batteries. The corded mowers are still okay but the size of the cord will be a challenge. But if you are using cordless mowers, then you need to have a couple of extra batteries charged up.
Gas mowers, on the other hand, can be more powerful and precise and electric mowers. According to Discover Ziehler, they have the ability to last longer but there are a couple of factors that can get in their way. First, they require frequent maintenance so that the gas does not run out. You have to constantly check the level of gas left in the mower so that it does not stop working all of a sudden. The second thing is it creates a lot of mess while cutting the grass. That is something that the electric mowers do not have. You will have to keep cleaning the grass after mowing for a few minutes so that the blades can cut through better and quicker.
5. Self-propelled mowers
These are all-wheel mowers that are quite heavy to drive around. They have the capability to cut through grass quickly but their weight can be a challenge when you are going uphill. Make sure that you buy this model only when you are planning to mow a flat lawn because, with so much weight, it will be difficult to maneuver the mower on various parts of the lawn.
6. Riding mowers
Those who find it extremely difficult to use a push mower or take a lot of time to mow a small lawn, it will be better to buy a riding mower. This type of mower will offer the basic facilities of mowing. They are just push mowers with an electric motor in the rear end so that you can drive the mower instead of having to push it around the lawn. In fact, this can be a cost-effective solution if you don't want to spend a huge amount on a mower but want to get the job done somehow. They are easy to operate and can mow small gardens very quickly. Depending on the size of the mower, you can look to spend between $600 and $1000 to get one of these mowers for your garden.
Buying a lawn mower can be a big investment. You will have to decide what the priorities are and then find the right type of mower according to the different features given above. There are several varieties of mowers from different brands that you can get but the size of the lawn and the comfort that you want to get while cutting the grass can be two big factors to decide which type of mower will be best suited for your garden.