What Are Some of the Best Eco-Friendly Apps that can Help You Go Green?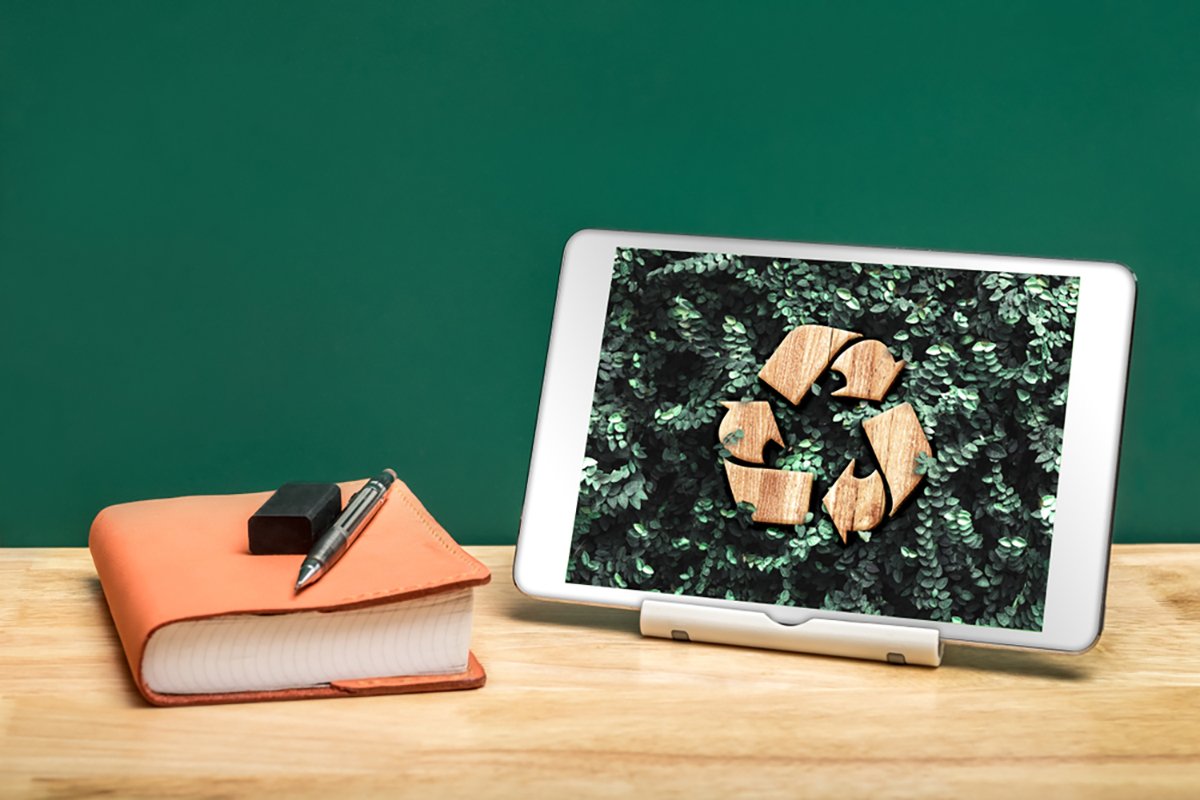 Going green can have major benefits for the environment and for your health. However, it can be difficult to make some of the major changes that come with going green and focusing on sustainability, even if you believe in the cause.
So, what can you do to make going green easier? There are a number of tools right at your fingertips that can help. Let's go over some of the best eco-friendly apps that can help you go green right here.
General Eco-Friendly Apps
We're going to break our eco-friendly app suggestions into categories. Some apps offer a well-rounded focus on all things green. You can check out:
These apps focus on your lifestyle choices and actions around the home as a whole, allowing you to focus on going green in all aspects of your life. Some of these apps, like Oroeco, offer you personalized tips that can make going green even easier.
Recycling Eco-Friendly Apps
If you want to focus specifically on recycling as you go green, you may want to focus on apps like:
These apps can help you improve your recycling habits and they're both free. You can get information about where to recycle in your area and about what items can be recycled.
Energy Usage Eco-Friendly Apps
Energy usage – and the kind of energy you use – is a big part of going green. You can monitor your carbon footprint with apps like:
greenMeter
Energy Cost Calculator
These apps can help you determine areas where you can lower your carbon footprint, perhaps by deciding to drive an energy-efficient car or by deciding to purchase energy-efficient light bulbs. You can even check out Light Bulb Finder if you need help selecting the eco-friendliest lightbulbs for you.
Shopping Eco-Friendly Apps
Going green can mean making some big changes to your shopping habits. Fortunately, there are some apps you can turn to if you need help focusing on sustainability while you're out doing your shopping. You can check out:
GoodGuide
EWG's Food Scores
Locavore
These apps can help you compare products to determine which ones are the most environmentally friendly, or to find local food in your area.
Additional Eco-Friendly Apps
Some of the best eco-friendly apps are very highly focused on specific aspects of going green. For example, you can use Dropcountr to monitor your water consumption on a daily, weekly, monthly, or yearly basis to decrease your water usage in your garden and greenhouse.
You can also cut down on paper waste in your life with PaperKarma. This app can remove you from mailing lists that end up with you dealing with mountains of junk mail, reducing the overall strain on the planet.
Start Using Eco-Friendly Apps in Your Life
You don't have to figure out how to go green all on your own. There options out there that can help you shift to an eco-friendlier lifestyle.

Why Are Mosquitoes So Dangerous?
You might be surprised to hear that mosquitoes are the deadliest animal in the world. Yes, you read that right! Those pesky flies cause over 725,000 deaths every year, most of which are due to malaria.
Most of us know to avoid mosquitoes wherever possible, and it's common knowledge that they carry a parasite called malaria. However, these pesky flies can carry much more than a single parasite. They also transmit viral diseases, including Zika, West Nile, yellow fever, and dengue.
In countries where mosquitoes are prevalent, it's not uncommon to enter a home and see insect repellents or mosquito fogging systems, especially during summer where bugs seem to be everywhere. Many people also invest in professional mosquito fogging services to keep their homes pest-free.
Let's take a closer look at what happens when a mosquito bites you and how these pesky flies can transmit diseases to humans.
What Happens When a Mosquito Bites You?
Learning about how mosquitoes transmit diseases can make it easier for you to keep yourself and your loved ones safe.
There are three different types of mosquitoes (Anopheles, Aedes, and Culex) that exist across the world, and each one carries different diseases. It's only female mosquitoes that bite humans and such blood because they need this blood to supply nutrients for their eggs so that they can propagate.
A female mosquito can sense when a human is nearby by detecting the infrared (heat) waves that we emit from our skin as warm blood moves through our arteries and veins. They can also pick up on unique human scents.
When a mosquito punctures your skin with two tubes, one of which draws blood and the other of which injects an enzyme into your blood. This enzyme contains anti-coagulant proteins that prevent your blood from clotting, so they can enjoy a continuous flow of blood into their tube until they're full.
The anti-coagulant proteins that a female mosquito injects into your skin can cause a small allergic reaction that leads to an itchy, red bite.
How Do Mosquitoes Spread Diseases?
It's not just a raised, itchy bump that mosquitoes leave after they bite you; they might also infect you with a parasite or virus.
You can never be sure whether a mosquito is infected when it bites you, which is why it's essential that you protect yourself from them as much as possible.
When an infected female mosquito injects its anti-coagulant proteins into your bloodstream through its saliva, it can also deposit parasites or viral particles. Inside your body, the parasite or virus can multiply and grow and may cause serious side effects or even death.
The most common diseases that a mosquito transmits include:
Chikungunya
Dengue Fever
Malaria
West Nile Virus
Yellow Fever
Zika Virus
In the United States, West Nile Virus is the most common virus spread by mosquitoes.
How Do You Stop a Mosquito Bite from Itching?
Usually, mosquito bites don't require any treatment, and they will resolve by themselves after a few weeks. However, if you're experiencing excessive itching, swelling around the bite, or additional symptoms, like ongoing headaches, you'll need to take action.
It's best to avoid itching the bite as much as possible to prevent breaking the skin and risking infection. You might benefit from applying topical creams, which you can get from your healthcare provider, to soothe the swollen area around the bite.
Keep the bite area clean by washing it with soap and warm water each day. You might also want to cover it with a plaster or bandage to reduce the risk of infection and stop you from scratching the area.
Some of the recommended treatments for mosquito bites include:
Aloe vera
Antihistamines
Chamomile tea
Honey
Hydrocortisone
Oatmeal
How to Protect Yourself From Mosquitoes and Mosquito-Borne Diseases
Taking the right steps to prevent yourself from getting bitten by mosquitoes will reduce your risk of nasty bites and potential diseases. Here are some great things that you can do to protect yourself from those pesky flies:
Avoid traveling to areas of the world where mosquitoes are prevalent (usually countries around the equator where the weather is humid)
Keep your skin covered up as much as possible
Wear thick clothing so mosquitoes can't bite through it
Surround yourself with protective netting when sleeping
Use protective screens over doors and windows
Invest in a mosquito fogger to rid your garden of these pests
Avoid going outside during dusk and dawn when mosquitoes are out in full force