What Are Some of the Best Eco-Friendly Apps that can Help You Go Green?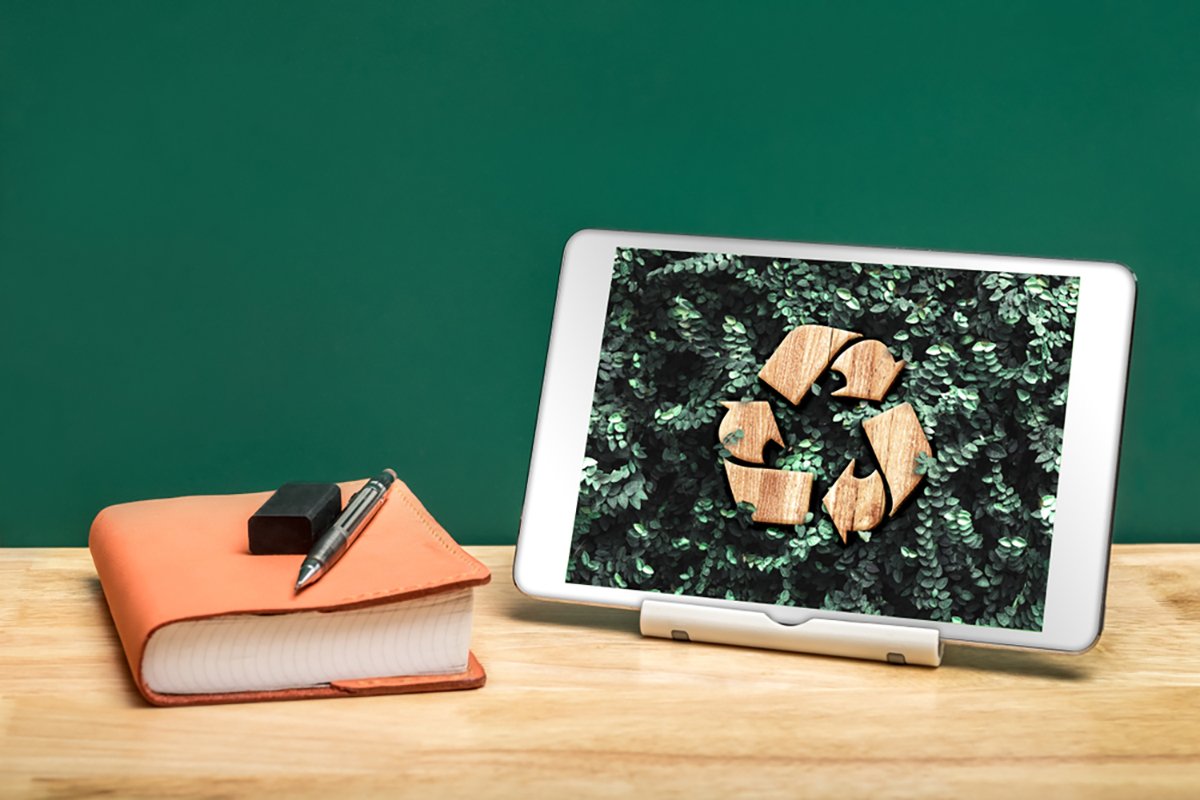 Going green can have major benefits for the environment and for your health. However, it can be difficult to make some of the major changes that come with going green and focusing on sustainability, even if you believe in the cause.
So, what can you do to make going green easier? There are a number of tools right at your fingertips that can help. Let's go over some of the best eco-friendly apps that can help you go green right here.
General Eco-Friendly Apps
We're going to break our eco-friendly app suggestions into categories. Some apps offer a well-rounded focus on all things green. You can check out:
These apps focus on your lifestyle choices and actions around the home as a whole, allowing you to focus on going green in all aspects of your life. Some of these apps, like Oroeco, offer you personalized tips that can make going green even easier.
Recycling Eco-Friendly Apps
If you want to focus specifically on recycling as you go green, you may want to focus on apps like:
These apps can help you improve your recycling habits and they're both free. You can get information about where to recycle in your area and about what items can be recycled.
Energy Usage Eco-Friendly Apps
Energy usage – and the kind of energy you use – is a big part of going green. You can monitor your carbon footprint with apps like:
greenMeter
Energy Cost Calculator
These apps can help you determine areas where you can lower your carbon footprint, perhaps by deciding to drive an energy-efficient car or by deciding to purchase energy-efficient light bulbs. You can even check out Light Bulb Finder if you need help selecting the eco-friendliest lightbulbs for you.
Shopping Eco-Friendly Apps
Going green can mean making some big changes to your shopping habits. Fortunately, there are some apps you can turn to if you need help focusing on sustainability while you're out doing your shopping. You can check out:
GoodGuide
EWG's Food Scores
Locavore
These apps can help you compare products to determine which ones are the most environmentally friendly, or to find local food in your area.
Additional Eco-Friendly Apps
Some of the best eco-friendly apps are very highly focused on specific aspects of going green. For example, you can use Dropcountr to monitor your water consumption on a daily, weekly, monthly, or yearly basis to decrease your water usage in your garden and greenhouse.
You can also cut down on paper waste in your life with PaperKarma. This app can remove you from mailing lists that end up with you dealing with mountains of junk mail, reducing the overall strain on the planet.
Start Using Eco-Friendly Apps in Your Life
You don't have to figure out how to go green all on your own. There options out there that can help you shift to an eco-friendlier lifestyle.

Learn More About Planting a Sapling in Our Handy Guide
A sapling is a beautiful new beginning and requires care and love to become a strong addition to your landscape.
If you are bringing saplings into your garden and are looking for some insider advice on setting them up for health, strength, and maximum vivaciousness —stick around. Below TheTreeCentre cover all the important things you need to know about planting saplings in your yard.
Preparation
The first step in planning your sapling's grand reception is to set the month of the year. The seasons play into the different ways you will prepare for sapling planting. There is no perfect time to plant saplings, but there are some considerations that will indicate the best time for you to plant your sapling.
Rule No. 1 is to make sure the ground is inviting. If the ground is frozen, soaked, or otherwise inhospitable, your sapling will have to struggle for its life in these conditions. If the weather is especially warm or dry, you will also need to consider the aftercare you are providing.
October – January
Deciduous trees will lose their leaves each year and enter deep sleep, or dormancy, for the winter months. During this time no energy is spent on growth and the tree is focused on hibernation. If you have a deciduous sapling, store it in the garage and keep the root ball moist. Don't bring the sapling indoors as this will kill it.
Don't store evergreens indoors at all, no matter the time of year. Evergreens need sunlight to stay alive. Unlike deciduous trees, evergreens are never fully dormant.
If you don't have a location indoors where you can store your tree, have no fear. Wehave a fine selection of hardy local trees that will survive the elements well. We recommend that you keep these seedlings outside of any frost pockets as you await the perfect time to keep these saplings safe.
February – September
From February to September, the sapling will be coming out of its dormancy or in full leaf mode if it is evergreen. Either way, the temperature is perfect to plant in the ground as soon as the last frost has melted. If the weather gets warm or dry quickly, keep the roots moist in the weeks that follow.
Planting Tree Saplings in Pots
Some of the native trees that we provide include oak, which can grow to a staggering height with extensive limbs. This would make them best suited for a larger property where their massive boughs will not grow into buildings.
But don't let this concern you, your oak sapling will live and thrive in a pot for over 10 years before it needs to be planted in the ground in its forever home. This is good news if you have to change homes, the treecan come too.
Planting Your Tree Sapling in a Pot
To accomplish this simple task, you will need:
A watering can
A trowel
High-quality potting soil
A large pot with good drainage holes
And of course… your tree sapling
Planting Tree Sapling in a Pot
Begin by filling the pot or container with compost and then create a small hole in the center where you will place the plant. This needs to be at the perfect height, if the stem is toolow, it will rot, but if the roots are exposed, they will die. The key is to cover the roots completely, and add top-soil, a mix of compost and soil for a couple inches above that.
Add some soil to replace any that has fallen off the roots. You can thenadd a mixture of soil and compost to the top to get a good amount to cover the roots, but not too much of the stem. Some well-rotted manure can also improve thequality of the soil and its richness.
Secure the sapling in the pot and pat down the top layer of compost. Don't pack this down too tightly; a good amount of water and air circulation can keep your soil healthy.
Once the soil is sufficiently settled, drive a stake into the ground near the stem for support. A tree guard can also be added. It is important to note that a tree will achieve a healthy trunk only if it is allowed to sway and move without support.
You can then repot your tree every few years until it can no longer be placed in pots and it can be planted in its final resting place outside.
If you expect your sapling to be in the pot for more than 2 years, you can top-dress the soil. This means removing the top layer of soil and replacing that with a layer of compost.
Planting Tree Saplings into the Ground
If you already have a spot where you will place your sapling, then you may be ready to plant it in the ground right away. Here is what you need to do the job:
Your tree sapling
A space in the garden to plant
A trowel or spade
A watering can
How to Plant Tree Saplings
After you have selected a spot for your sapling, draw a circle on the ground with white chalk that will be the hole you dig. This should be slightly bigger than the root ball itself. Keep the soil that you remove from the hole so that you can fill the holeafter the root ball is situated.
Plant the tree in the hole at a good height where the sapling will not be too low and not too exposed in the hole. Backfill any soil to ensure that the roots are completely covered. Then create a mixture of compost and cover the surface of the roots with this mixture.
Firm down the soil, but avoid packing it down too tightly. Add a stake and protection, but remember these should only be used temporarily. The sapling needs to be mobile to develop a strong trunk.
After Planting Tree Care Tips
Whether you have planted your sapling in a pot or the ground, you can ensure its greatest chances of survival by following some simple tips.
Keep the top-soil, the compost and soil mix, moist. This will allow the root systemto establish itself well. This is especially true for potted plants. Make sure the drainage is good, or you risk rotting the root ball.
Add another layer of mulch —as time goes by you will want to add another layer of mulch and this will allow the soil to retain moisture in dryer climates.
Protect from frost in the winter –frost damage is the killer of young trees. Even though native trees are well-adapted to the climate here, it would be a good idea to avoid damage to your tree if you can.
Ground planted trees —young trees will need all the moisture and nutrients they can get from the soil. Keep the area around your sapling clear of weeds to give it the best possible start.