Top tips for any beginner gardener
Gardening can be an extremely rewarding practice. It'll lower your stress levels, provide you with some physical exercise, and allow you to cultivate a space that's not only great for recreation, but also rich in herbs, fruits and vegetables.
Tips for new gardeners
But if you've never wielded a trowel in your life, it can be tricky to know where to start. Let's look at some worthwhile tips for the gardening novice.
Start small
You can't expect to main control over a massive and elaborate garden from day one. Don't bite off more than you can chew: keep your plots small to begin with, until you have the skills and confidence you need to expand. You only need a packet or two of vegetable seeds to get started.
Do your research
There are vast amounts of information out there. Much of it's available online, but you'll also find valuable insights in books, and from other gardeners. Get to know the quirks of the plants you're dealing with, and you'll be rewarded.
Choose the right location
You might not have much scope to rearrange your garden. But it's nevertheless important to shift your plants so that they're getting the optimum sunlight. Hardier plants can be deprioritised in favour of the more fragile ones.
Get your soil tested
Not all soil is the same. In fact, it's incredibly diverse. By understanding the acidity of your soil, and its composition of minerals and other nutrients, you'll stand a better chance of troubleshooting any problems you might later run into. Get your soil tested regularly!
Prune and deadhead
Much of the work of gardening comes from removing growth that we don't want, so that the growth we do can flourish. Dead and diseased branches will take vital resources away from the rest of any given plant: remove them with pruning shears.
Monitor for pests and diseases
Effective gardening means controlling pests. Make sure that you keep an eye out for them. Pest control can be performed using artificial chemicals – or you can use natural methods, like attracting predators, to deal with the problem. Spiders and larger insects are your friends – they'll tend to eat the smaller ones that are destroying your plants.
Conclusion
Once you've got a few years of experience under your belt, your ambitions in the garden will doubtless develop in new and interesting ways. You should always be thinking ahead, since the work you do today probably won't pay off for several months. Don't be tempted to put your feet up during winter – by putting in a little work then, you'll save yourself a lot of work in spring and summer.

Effective Strategies for Eliminating Garden Pests: Your Friendly Greenhouse Guide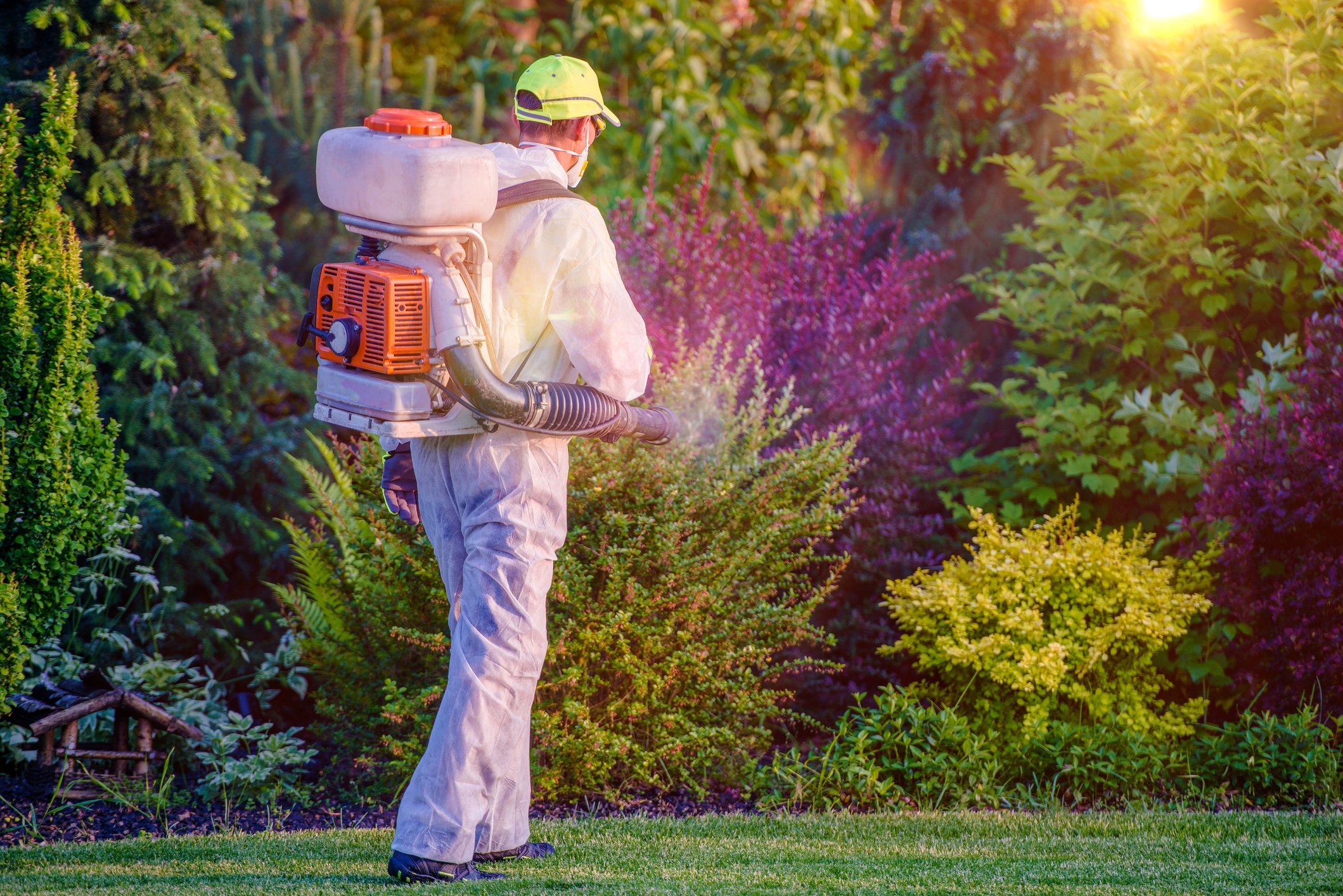 Are you struggling with garden pests wreaking havoc in your greenhouse? Don't worry; you're not alone. In this comprehensive guide, we'll share effective strategies for eliminating these pesky invaders and help you maintain a healthy, thriving greenhouse.
Greenhouse pests, such as aphids, spider mites, and whiteflies, can significantly affect the yield of your greenhouse crops if left unchecked. But fear not! With the proper preventative measures and control tactics, you can protect your plants and enjoy a bountiful harvest. Stay tuned as we delve into practical and environmentally friendly ways to keep these uninvited guests at bay.
Throughout this guide, we'll provide useful tips and techniques for tackling common greenhouse pests, from using beneficial insects to employing good hygiene practices. So, buckle up and get ready to transform your greenhouse into a pest-free haven where your plants can grow and flourish without any unwanted distractions.
Understanding Greenhouse Pests
As you begin your journey in greenhouse gardening, one thing you'll need to keep an eye out for is the presence of various pests that can cause significant damage to your precious plants. Here, we'll help you quickly learn how to recognise common greenhouse pests and understand their behaviours, so you can deal with them more effectively.
Insects: The world of insects is vast, but their small size can sometimes make it difficult to identify them correctly. A few common greenhouse insects include aphids, ants, and scale insects. Keep an eye out for changes in leaf colour, honeydew deposits, and the presence of winged or wingless pests on the undersides of leaves.
Mites: Spider mites are among the most troublesome garden pests you might encounter. They are tiny and can often be found on the undersides of leaves, causing damage by feeding on plant tissue. Keep an eye out for webbing on foliage, yellow stippling, and leaf drop as signs of a mite infestation.
Fungus and mold: Mildew, fungi, and mold come in various forms, including powdery mildew and sooty mold. These conditions thrive in moist and poorly ventilated environments, so be sure to check your plants regularly for signs of these issues, such as discolouration and leaf distortion.
Garden pests: Beetle larvae, caterpillars, snails, and slugs are some examples of larger pests that might find their way into your greenhouse. They are usually attracted by certain plants and can cause extensive damage to foliage, roots, and fruits. Keep an eye out for holes in the leaves, chewed edges, and trails left by slugs and snails.
To keep these pests under control, here are a few strategies that you can employ:
Regular inspection: Make a habit of frequently checking your plants for any signs of pest activity, paying close attention to the undersides of leaves and hidden areas where pests may be hiding.
Promote beneficial insects: Encourage the presence of ladybugs, lacewings, and other beneficial insects in your greenhouse by providing hiding spots and pollen sources. This natural form of pest control can help keep harmful insects at bay.
Physical barriers: Use netting and other barriers to exclude larger pests like birds and butterflies from your greenhouse, helping to protect vulnerable plants from damage.
Maintain good hygiene: Regularly clean your greenhouse and remove dead foliage, weeds, and other debris that might harbour pests or diseases.
By keeping a watchful eye on your greenhouse and implementing these strategies, you can greatly reduce the risk of pest infestations and ensure a thriving, healthy garden for you to enjoy.
Prevention and Control of Greenhouse Pests
So, you've got a lovely greenhouse full of flowers and vegetables, but those pesky pests just won't leave them alone. Fear not! Here are some preventative measures and control strategies to help you keep your greenhouse pest-free.
First things first, let's focus on prevention. Maintaining a clean greenhouse environment is key to keeping pests at bay. Regularly remove any dead leaves or decaying plant matter, and sterilise pots and tools. Keep an eye on the temperature and humidity levels in your greenhouse, as pests tend to multiply in warm and humid conditions. Proper ventilation and monitoring of the climate will help combat this issue.
Remember, not all insects are bad for your garden! Attract beneficial insects like ladybirds, parasitic wasps, and hoverflies by planting flowers that they love in or around your greenhouse. In turn, these creatures will help control your pest population by munching away on aphids, caterpillars, and other undesirable bugs.
For pest control, try these strategies:
Traps: Employ sticky traps or flypapers to catch things like whiteflies and fungus gnats. Hang them near plants susceptible to these pests for maximum effect.
Water spray: Give your plants a good blast with a hose or a high-pressure water spray. This will dislodge pests like aphids (greenfly) and can be especially effective on tomatoes and peppers.
Biological control: Introduce natural enemies of the pests, such as predatory mites, to your greenhouse. These helpful critters will consume the harmful pests without causing damage to your plants.
Integrated Pest Management (IPM) is a crucial strategy in achieving long-term pest control in your greenhouse. This includes monitoring and identifying pests, determining action thresholds, and combining a variety of approaches, such as:
Cultural (e.g. pruning and irrigation)
Mechanical (e.g. netting and traps)
Biological (e.g. beneficial insects and parasites)
Chemical (only when absolutely necessary and used responsibly)
By following these prevention and control strategies, you'll be well on your way to enjoying a thriving, pest-free greenhouse. Happy gardening!
Frequently Asked Questions
How can I prevent pests from entering my greenhouse?
To prevent pests from entering your greenhouse, it's essential to maintain its cleanliness. Regularly clean the surfaces, windows, and floors of your greenhouse to eliminate potential hiding spots for pests. Installing plant netting and net screens can also create barriers to stop pests from entering your greenhouse and landing on your plants source.
What are eco-friendly methods for tackling greenhouse pests?
Eco-friendly methods for dealing with greenhouse pests include introducing biological controls like predatory insects such as ladybirds and lacewings that can help control common pests like aphids. Another option is using organic pest repellents like neem oil or garlic sprays. You can also try companion planting, which involves growing plants that repel pests naturally alongside your main crops source.
How do I deal with flies and insects in my greenhouse?
To deal with flies and insects in your greenhouse, ensure good ventilation and air movement as it can limit the population growth of pests. Sticky traps can be used to capture flying insects. For more persistent issues, consider introducing predatory insects like wasps and nematodes that can kill flies and mosquitoes naturally.
What natural predators can help control garden pests?
Natural predators, like ladybirds, lacewings, and hoverflies, can reduce the population of garden pests such as aphids and other harmful insects. Parasitic wasps and nematodes are also beneficial predators in your greenhouse as they target pests like vine weevils and leatherjackets.
How can I maintain a healthy greenhouse environment to deter pests?
To maintain a healthy greenhouse environment, keep it clean and well-ventilated. Remove any dead or decaying plant material, as it can attract pests. Ensure your plants are adequately spaced to promote proper airflow, reducing the chances of disease and pest infestation. It's also a good idea to regularly inspect your plants for signs of pests to catch and address issues early.